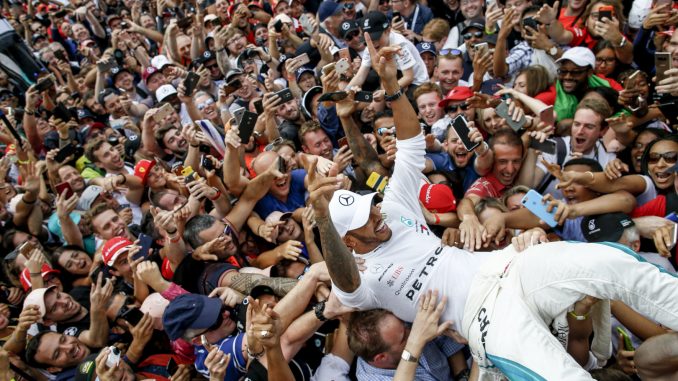 Podcast: Play in new window | Download
Subscribe: Apple Podcasts | RSS
Monday is being good to us right now, for the 2nd time in the space of 3 podcasts we've had new news to talk about on the show without having to resort to putting another jump-cut in! This week we had the pair of announcements from McLaren that Lando Norris would be replacing Stoffel Vandoorne in the car for 2019 and all before we hit record as well!
Also on the podcast this week is a review of the Italian Grand Prix where Mercedes, who looked like they had the slower car at Monza, managed to contain Kimi Raikkonen's Ferrari and take a win that nobody predicted at all before the race. There's a roundup of the other rumours for some of next year's team line ups as well and what impact the driver moves will have on teams and careers.
There's the usual stuff as well, including the first  Formula Lee race on F1 2018 (Singapore in the dry in a Brawn) and the results of the last race on the "old" game and more besides. Don't forget about our extra show on our Patreon page where you can get an exclusive extra podcast for as little as $1 a month. And don't forget to check out our range of merch that you can order by clicking the link at the top of the page or here.
Enjoy
As always, you can listen here or on Sticher and iTunes and most other podcast apps too along with Acast and TuneIn Radio (which means we now play on Alexa devices!)