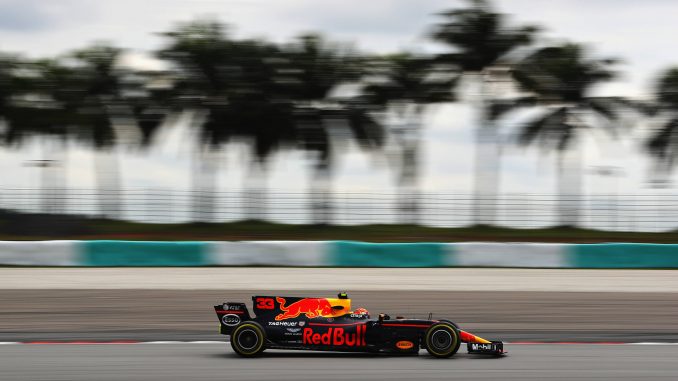 Podcast: Play in new window | Download
Subscribe: Apple Podcasts | RSS
Sorry we're a bit later than normal this week with the podcast, but holidays and such got in the way (even podcasters need a break sometimes!) But we're back with a preview of what's left of the Malaysian Grand Prix weekend after the 1st two practice sessions didn't tell us all that much!
We've got a bit of a round up on what happened on the Friday along with more detail on the news stories that Chris & Dan talked about on the mini videocast this week (you can see it here) and a lot more besides.
Sorry it's a bit of a shorter show than normal this week, but Sian & Paul only got back this afternoon so haven't had much time to catch up on what's been going on in F1 for the last few days. And the eagle eyed (eared?) amongst you will have noticed that Sian is back with us on the show while Lee is off sunning himself in Florida for a couple of weeks.
Never fear though as we've got a replacement quiz from Chris… Who's Flooded Their Engine (until we can think of a better name for it) and a reminder that this week's Formula Lee challenge (Malaysia in the wet in a McLaren) still has a couple of days to run.
Thanks as always for your Tweets, Emails & Facebook messages and don't forget there's an extra show that you can get access to by pledging on our Patreon Page too.
Enjoy
As always, you can listen here or on Sticher and iTunes and most other podcast apps too along with TuneIn Radio