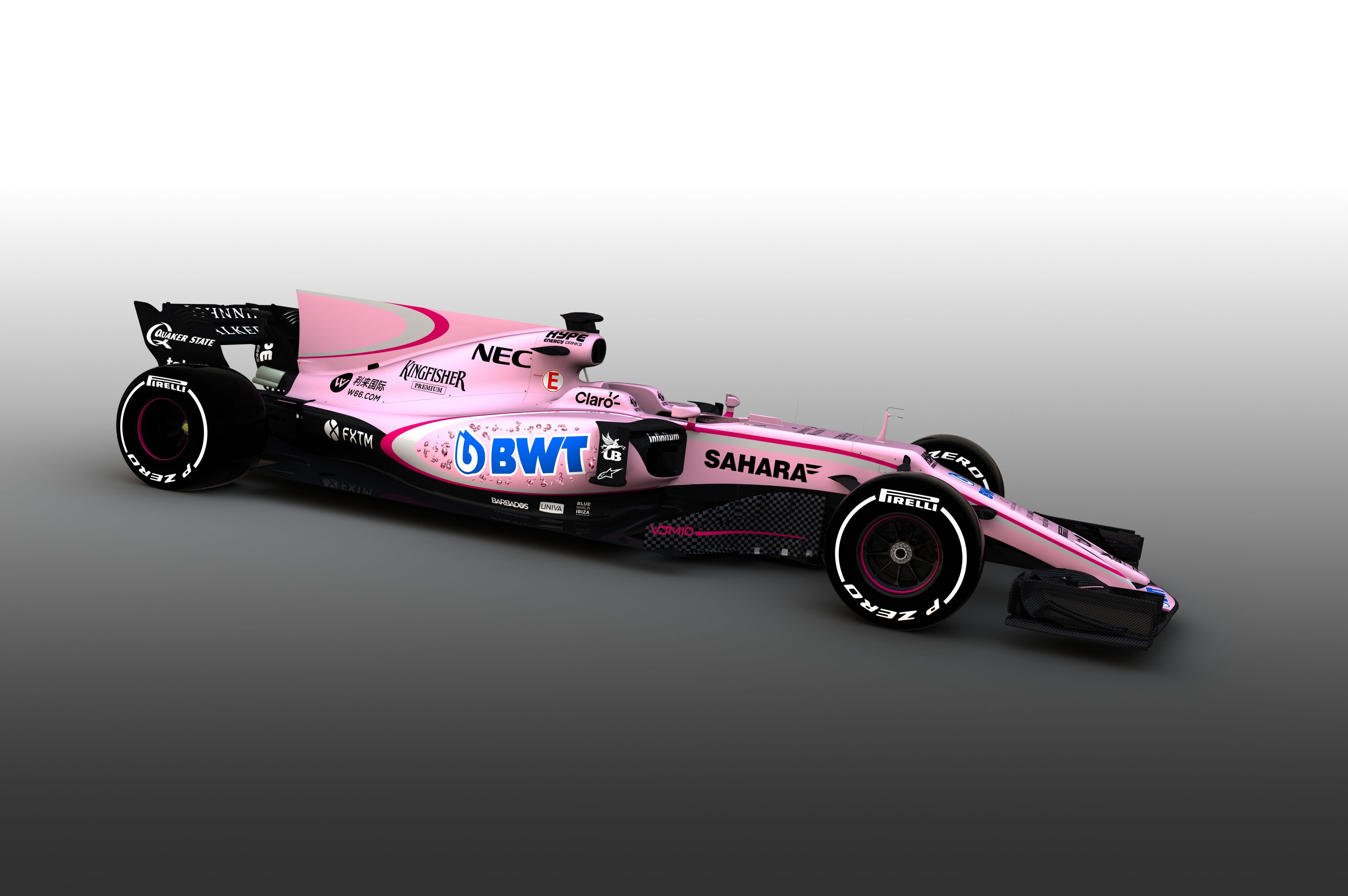 Podcast: Play in new window | Download
Subscribe: Apple Podcasts | RSS
Why did Force India wait until we'd recorded this week's podcast to release the new pink car? Still we've put a picture of it up even though it wasn't a thing when we recorded this week's show!
Things that are on this week's podcast though are a wrap up of the 2nd week of preseason testing with more woes for McLaren, mainly from Honda, wild speculation on what Alonso will do this season and will we still see him in the car at the end of it. Which teams have been sandbagging with their times and has anyone flattered to deceive when you look at the best lap times from Barcelona over the last couple of weeks.
Dan's back with us this week after a hair-raising start to his holiday (or secret mission?) and we've got the usual features and veering off on tangents, including this week's Who's a Total Shunt game with another new theme tune from Chris (he promises us that he's more in tune this week and he's got rid of his cold).
Don't forget that if you want to join in then keep those Tweets, Emails and Facebook posts coming and don't forget there's an extra show that you can get access to by pledging on our Patreon Page
Enjoy
As always, you can listen here or on Sticher and iTunes and most other podcast apps too!