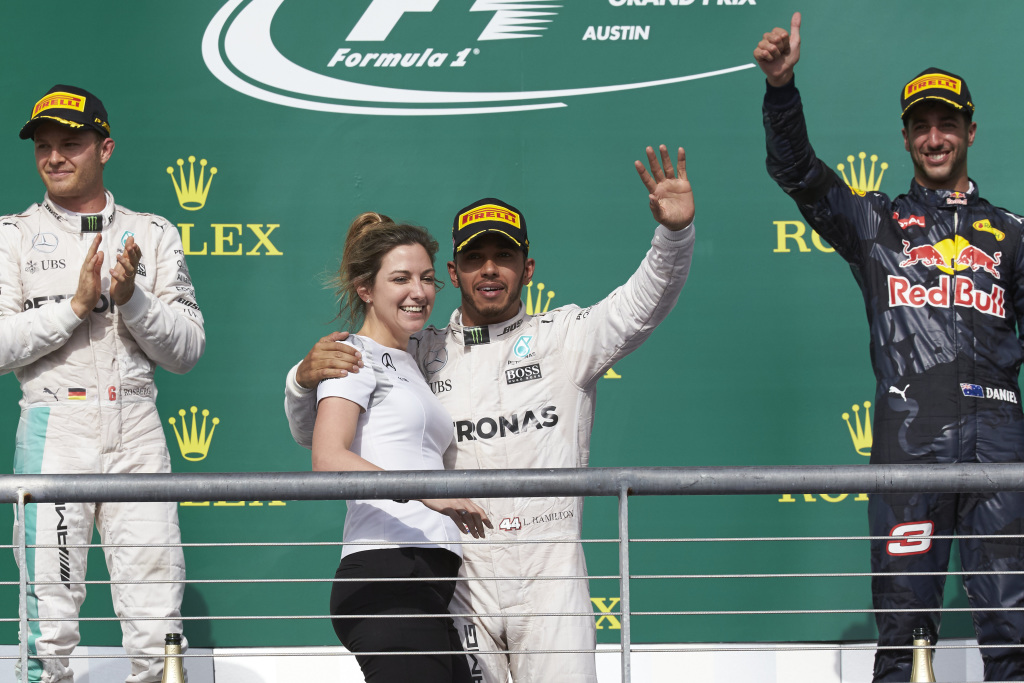 Podcast: Play in new window | Download
Subscribe: Apple Podcasts | RSS
This week on the podcast we review the 2016 US Grand Prix at The Circuit of the Americas in Austin, Texas. Lewis Hamilton found himself back on the top step of the podium after seeing his lead in the Driver's Championship wiped out and turned into a 33 point deficit before the race started. He needed a win this weekend and nothing less would do if he wanted to keep up his bid for a 3rd consecutive title.
Somehow we also managed to drift off into our opinions on what drivers smell like (it'll make sense if you listen, honest) and we've got part 200 of the 2016 Silly Season round up after it was announced (by everyone except the driver & the team) that Bottas won't be joining Hulkenberg at Renault and will be staying at Williams alongside Lance Stroll instead.
There's the usual new round up as well and the latest Formula Lee results and standings too.
Don't forget there's an extra show that you can get access to by pledging on our Patreon Page and keep the Tweets, Emails and Facebook posts coming in too as some of the best ones get read out and answered on the show
Enjoy
As always, you can listen here or on Sticher and iTunes and most other podcast apps too!