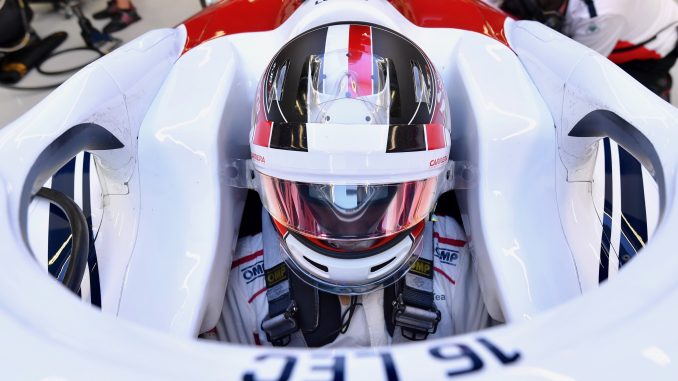 Podcast: Play in new window | Download
Subscribe: Apple Podcasts | RSS
If the Belgian Grand Prix did one thing then surely it must have put an end to the halo debate, while there's nothing to say that Fernando Alonso's airborne car would have made contact with Charle Leclerc's helmet, having the halo there deflected it away from him. Other than the first corner, you've got to say it was a pretty dull race, but it did give up a few talking points.
On the podcast this week we look at how the balance of power this season seems to have shifted in Ferrari's favour as they now seem to have the most powerful engine/car package on the grid, ahead of Mercedes, who didn't seem to have an answer to Sebastian Vettel's outright pace. But are Ferrari in danger of shooting themselves in the foot after what happened to Kimi in qualifying?
As well as a review of Belgium and a look forward to Italy, we've got a bit of news and all the latest speculation on what could be the imminent driver merry go round that now seems to be a late season feature if last year is anything to go by!
There's the usual stuff as well, including the last Formula Lee race on F1 2017 before we move to the new 2018 game next week (Monza in the dry in a Ferrari) and a bit of a chat about the improvements in this year's game too. There's another Who's A Total Shunt and more besides. Don't forget about our extra show on our Patreon page where you can get an exclusive extra podcast for as little as $1 a month. And don't forget to check out our range of merch that you can order by clicking the link at the top of the page or here.
Enjoy
As always, you can listen here or on Sticher and iTunes and most other podcast apps too along with Acast and TuneIn Radio (which means we now play on Alexa devices!)