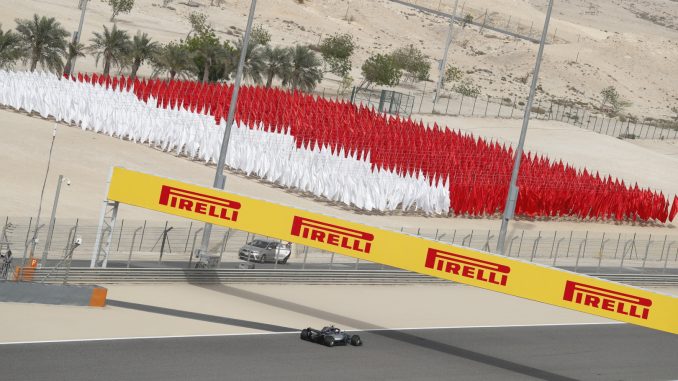 Podcast: Play in new window | Download
Subscribe: Apple Podcasts | RSS
We're already on to the 2nd race of the F1 season and this week the circus heads to the desert in Bahrain for the first night race of the year, The Bahrain Grand Prix.
This week on the (sorry for it being slightly later than normal) podcast we look forward to the race and look at how the results from Australia will have an effect on what happens this weekend. Will Valtteri Bottas have another performance to match his dominant race win in Australia 2 weeks ago? Will Ferrari show some of the speed and form they had in testing that was seemingly absent last time out and (this is the sad one) how many laps behind the pack will Williams be now that they've found the "fundamental problem" with their car.
There's also a round up of some news with Mick Schumacher about to make his F1 debut in the post race test, following his first races in F2 (which also gets its season going this weekend) and all the usual stuff as well with a Formula Lee reminder (Bahrain in the dry in a Toro Rosso) along with a Who's A Total Shunt and our usual tangents. Also don't forget to sign up for our league in the official Fantasy F1 game and we've got our own predictions league running too that you can take part in.
Don't forget about our extra show on our Patreon page where you can get an exclusive extra podcast for as little as $1 a month. And if you want your own 3Legs4Wheels t-shirt you can get one from our shop at Teepublic
Enjoy
As always, you can listen here or on Stitcher and iTunes and most other podcast apps too along with Spotify, Acast and TuneIn Radio (which means we now play on Alexa devices)