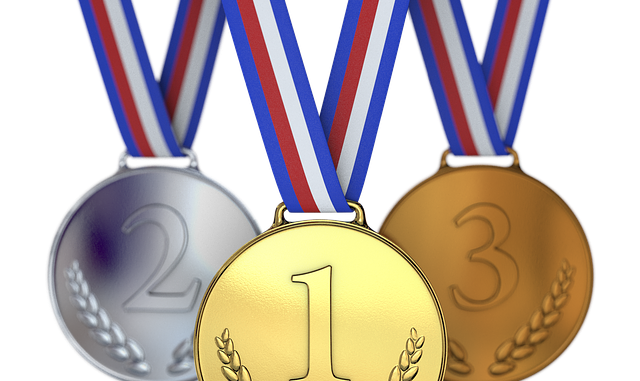 Login here with either Facebook, Twitter or Google to play.
The prediction league is back from 2019. Just like we do on the podcast all you need to do is predict your pole position, fastest lap and top 3 for each race You've got up 5 minutes before the start of Q1 at each Grand Prix weekend to get your predictions in for the race and the points work out like this:
Driver in the correct place in the top 3 – 3 Points
Driver in the top 3 but not where you predicted – 1 point
Fastest Lap – 1 Point
Pole position (just in case of penalties this is the driver that sets the fastest legal time in Q3) – 1 point
Happy predicting!
2019 3Legs4Wheels Prediction League - Australia
| Player | Fastest | Pole | 1. | 2. | 3. | Points |
| --- | --- | --- | --- | --- | --- | --- |
| tyler-brooks | VET | HAM | VET | HAM | VER | 7 |
| Matt-H | VET | HAM | VET | HAM | VER | 7 |
| scottpaq | VET | HAM | VET | HAM | VER | 7 |
| David-Excell | VET | HAM | VET | HAM | VER | 7 |
| Ciara-Heaney | HAM | HAM | VET | HAM | VER | 7 |
| Jared-Fields | VET | VET | VET | HAM | VER | 6 |
| Bjorn-Vondenhoff | BOT | HAM | HAM | LEC | VER | 6 |
| frpoe211 | HAM | VET | VET | HAM | VER | 6 |
| Ryan-Kneale | VER | VET | VET | HAM | VER | 6 |
| Jennifer-Mueller | VET | HAM | HAM | VET | VER | 5 |
| annabowen19 | RIC | HAM | HAM | LEC | VER | 5 |
| Brian-Levangie | VET | HAM | VER | HAM | VET | 5 |
| Kevin-Thompson | RIC | HAM | VET | HAM | BOT | 5 |
| DavidMurray94 | VET | HAM | VET | HAM | BOT | 5 |
| tyduffy | BOT | HAM | LEC | HAM | VET | 5 |
| Matt-Eshelman | HAM | HAM | HAM | VET | VER | 5 |
| Evan-Pardi | VET | VET | HAM | VET | VER | 4 |
| eric-roethe | RAI | HAM | VET | HAM | MAG | 4 |
| Jeff-Leobold | VET | LEC | VET | HAM | BOT | 4 |
| Cody-Gayer | HAM | HAM | VET | HAM | LEC | 4 |
| glmagalhaes | BOT | VET | VET | HAM | LEC | 4 |
| Santeri-Ounasti | RAI | LEC | LEC | HAM | BOT | 4 |
| Paul-Lindsay | VET | VET | VET | HAM | BOT | 4 |
| Billy-Wallace | RIC | HAM | VET | HAM | LEC | 4 |
| Tyler-Stevens | VET | VET | VET | HAM | BOT | 4 |
| Travis-Dorado | RIC | VET | HAM | VET | VER | 4 |
| Brooks-De-Geer | LEC | VET | VET | HAM | BOT | 4 |
| Gregory-Anderson | RAI | HAM | VET | HAM | LEC | 4 |
| Ian-White | LEC | VET | VET | HAM | BOT | 4 |
| Tom-Ling | VET | HAM | VET | HAM | LEC | 4 |
| Shane-Clifford | GAS | VET | VET | HAM | BOT | 4 |
| hesheehan | RIC | HAM | VET | HAM | LEC | 4 |
| mitcheldiemer | LEC | VET | HAM | VET | VER | 4 |
| bert.floren89 | LEC | VET | HAM | LEC | VER | 4 |
| Lucas-Thomsen | VER | HAM | VET | HAM | LEC | 4 |
| andyhixx | VER | HAM | VET | HAM | LEC | 4 |
| sootycorbett | RAI | HAM | VET | HAM | RIC | 4 |
| Mark-T | RIC | HAM | VET | HAM | LEC | 4 |
| Colby-Broderick | LEC | HAM | HAM | VER | BOT | 4 |
| Ross-Buhrow | VET | HAM | VET | HAM | RIC | 4 |
| Terry-White | LEC | VET | VET | HAM | BOT | 4 |
| Matt-Williams | VER | VET | HAM | VET | VER | 4 |
| Taylor-Barker | MAG | HAM | VET | HAM | LEC | 4 |
| elliot-leach | RAI | HAM | VET | HAM | LEC | 4 |
| Nick-Granath | BOT | VET | HAM | VER | VET | 3 |
| Jackoisonfire1 | VET | VET | VET | HAM | LEC | 3 |
| Ben-Johnson | LEC | VET | VET | HAM | LEC | 3 |
| davidroebuck3 | LEC | HAM | HAM | VET | BOT | 3 |
| Red-Bennett | VET | VET | VET | HAM | LEC | 3 |
| Ryan-Harmon | VET | LEC | VET | HAM | LEC | 3 |
| Giles-Mann | BOT | VET | HAM | LEC | BOT | 3 |
| focusfinder | BOT | HAM | HAM | VET | RIC | 3 |
| Craig-Howell | LEC | VET | VET | HAM | LEC | 3 |
| Matthew-Schofield | RAI | HAM | HAM | VET | BOT | 3 |
| MoreMaximoford-- | LEC | VET | VET | HAM | LEC | 3 |
| John-Kenfield | RIC | VET | VET | HAM | LEC | 3 |
| Gregory-Zobel | LEC | VET | VET | HAM | LEC | 3 |
| Ed-Forsyth | LEC | VET | VET | HAM | LEC | 3 |
| Joshua-Kaiser | VER | HAM | HAM | VER | LEC | 3 |
| Simon-Watts | LEC | VET | VET | HAM | LEC | 3 |
| thcole | LEC | VET | VET | HAM | LEC | 3 |
| Alan-Hawtin | VET | HAM | HAM | VET | BOT | 3 |
| Kristi-S | VET | HAM | HAM | VET | BOT | 3 |
| Kimi-Raikkonen | BOT | HAM | HAM | VET | LEC | 3 |
| h4rbe | LEC | HAM | VET | LEC | HAM | 2 |
| Kierenisboring | VET | HAM | LEC | VET | HAM | 2 |
| BCeeYT | BOT | VET | HAM | VET | LEC | 2 |
| RustyEBs | VER | VET | VET | BOT | HAM | 2 |
| willminton1 | VER | HAM | HAM | LEC | RAI | 2 |
| Alan-Vanderhave | HAM | HAM | HAM | VET | LEC | 2 |
| Becky-Haywood | RIC | HAM | HAM | VET | LEC | 2 |
| John-Jelinek | LEC | HAM | VET | LEC | HAM | 2 |
| Colin-Arians | VET | LEC | LEC | VER | HAM | 2 |
| Dan-Puglisi | VER | HAM | HAM | LEC | GAS | 2 |
| Paul-Taylor | RAI | HAM | HAM | VET | LEC | 2 |
| Robert-Barbosa | HAM | BOT | HAM | BOT | LEC | 2 |
| Levi-Schreck | HAM | HAM | HAM | VET | LEC | 2 |
| Anthony-Perez | VER | VET | HAM | VET | LEC | 1 |
| lee_webster | RAI | VET | VET | LEC | HAM | 1 |
| Charlie-Mycroft | VER | VET | VET | BOT | RIC | 1 |
| Aaron-Perkins | RIC | VET | VET | LEC | BOT | 1 |
| Marcis-Klavins | VER | VET | VET | LEC | BOT | 1 |
| Michael-Anderson | RIC | LEC | HAM | LEC | VET | 1 |
| Tore-Nyhus | VET | VET | VET | LEC | HAM | 1 |
| Phil-Cooper | VET | VET | VET | VER | LEC | 1 |
| Stormeblue | RIC | VET | VET | VER | LEC | 1 |
| Marcel-Strijk | LEC | VET | VET | LEC | HAM | 1 |
| AshWoody90 | VER | VET | HAM | VET | LEC | 1 |
| Ronald-Moleveld | VER | VET | VET | RAI | HUL | 0 |
2019 3Legs4Wheels Prediction League - Bahrain
| Player | Fastest | Pole | 1. | 2. | 3. | Points |
| --- | --- | --- | --- | --- | --- | --- |
| bhardy74 | LEC | HAM | HAM | BOT | LEC | 10 |
| Paul-Lindsay | LEC | HAM | HAM | BOT | LEC | 10 |
| Jackoisonfire1 | BOT | HAM | HAM | BOT | LEC | 9 |
| Matthew-Adams2 | HAM | HAM | HAM | BOT | LEC | 9 |
| Owen-Hutter | BOT | HAM | HAM | BOT | LEC | 9 |
| Babatunde-Awoyinka | HAM | VET | HAM | BOT | LEC | 9 |
| annabowen19 | VET | BOT | HAM | BOT | LEC | 9 |
| Red-Bennett | BOT | HAM | HAM | BOT | LEC | 9 |
| davidroebuck3 | BOT | HAM | HAM | BOT | LEC | 9 |
| Michael-McCabe | VER | HAM | HAM | BOT | LEC | 9 |
| Thomas-Gibson | HAM | VET | HAM | BOT | LEC | 9 |
| Rachel-Lloyd | BOT | VET | HAM | BOT | LEC | 9 |
| Dean-Cumming | HAM | HAM | HAM | BOT | LEC | 9 |
| Matt-Monahan | LEC | HAM | HAM | BOT | VET | 7 |
| maverickm754 | LEC | HAM | HAM | VET | LEC | 7 |
| Matt-Haywood | LEC | HAM | HAM | BOT | VET | 7 |
| Marcel-Strijk | VER | HAM | HAM | BOT | VET | 6 |
| Ren-Henry | HAM | HAM | HAM | VER | LEC | 6 |
| Tore-Nyhus | BOT | BOT | VET | BOT | LEC | 6 |
| Alan-Vanderhave2 | HAM | HAM | HAM | BOT | VET | 6 |
| Jake-Whitlock | VER | HAM | HAM | BOT | VET | 6 |
| JGaiser94 | HAM | HAM | HAM | BOT | VET | 6 |
| Ryan-Robertson | HAM | HAM | HAM | BOT | VET | 6 |
| Kevin-Lebo | BOT | HAM | HAM | BOT | VET | 6 |
| Evan-Pardi | BOT | HAM | HAM | BOT | VET | 6 |
| Bjorn-Vondenhoff | HAM | HAM | HAM | BOT | VER | 6 |
| Robert-Barbosa | BOT | HAM | HAM | BOT | VER | 6 |
| mitcheldiemer | HAM | HAM | HAM | BOT | VER | 6 |
| Paul-Simon | HAM | HAM | HAM | BOT | VET | 6 |
| Duane-Schonberg | HAM | HAM | HAM | BOT | VET | 6 |
| Joshua-Kaiser | VET | HAM | HAM | VER | LEC | 6 |
| Anthony-Perez | BOT | BOT | HAM | BOT | VET | 6 |
| Pete-Bull | HAM | BOT | HAM | BOT | VER | 6 |
| TheMostSteve | HAM | VET | HAM | BOT | VET | 6 |
| Scoot-Scoot | HAM | HAM | HAM | BOT | VET | 6 |
| Cody-Gayer | HAM | HAM | HAM | BOT | VET | 6 |
| jwatson125 | HAM | HAM | HAM | BOT | VET | 6 |
| Andi-Smithers | VER | HAM | HAM | BOT | VER | 6 |
| CarolSkoufis | BOT | HAM | HAM | BOT | VER | 6 |
| Jared-Fields | HAM | HAM | HAM | VER | LEC | 6 |
| Christopher-Bouchey | BOT | VET | VET | BOT | LEC | 6 |
| Adrian-Smith | BOT | HAM | HAM | BOT | VER | 6 |
| Chris-Petts | BOT | HAM | HAM | VER | LEC | 6 |
| sootycorbett | RAI | HAM | HAM | BOT | VET | 6 |
| brian.versmessen | VER | BOT | HAM | BOT | VER | 6 |
| Simon-Watts | HAM | HAM | HAM | BOT | VET | 6 |
| Becky-Haywood2 | LEC | VET | LEC | BOT | HAM | 6 |
| Kristi-S | HAM | LEC | HAM | LEC | BOT | 6 |
| Santeri-Ounasti | BOT | HAM | BOT | HAM | LEC | 5 |
| Marcis-Klavins | LEC | HAM | VET | BOT | HAM | 5 |
| SPenteker | HAM | BOT | BOT | HAM | LEC | 5 |
| frpoe211 | LEC | HAM | HAM | VER | BOT | 5 |
| Connor-Skelly | VER | LEC | VER | HAM | LEC | 5 |
| SirJavio | LEC | VET | VET | HAM | LEC | 5 |
| Chris-Jaccoma | LEC | VET | VET | HAM | LEC | 5 |
| Geoff-Sharp | VER | HAM | HAM | LEC | BOT | 5 |
| johngass | LEC | HAM | VER | HAM | LEC | 5 |
| Gregory-Blanton | LEC | VET | VET | HAM | LEC | 5 |
| Dan-Puglisi | LEC | VET | LEC | BOT | VET | 5 |
| Mike-Wilkins | HAM | LEC | VET | HAM | LEC | 5 |
| Ed-Forsyth | VER | HAM | HAM | VET | BOT | 4 |
| CosmicCohen2 | VET | VET | HAM | VET | BOT | 4 |
| Colby-Broderick | BOT | HAM | HAM | VET | BOT | 4 |
| Tyler-Stevens | VET | HAM | HAM | VET | BOT | 4 |
| fatikki | HAM | HAM | HAM | LEC | VER | 4 |
| Thane-N-Kirsten-Pipes | VER | HAM | BOT | VER | LEC | 4 |
| Tristan-Briggs | HAM | HAM | HAM | LEC | VER | 4 |
| _awesome_wells | VER | VET | HAM | VET | BOT | 4 |
| Will-Goodwin | HAM | HAM | HAM | VET | BOT | 4 |
| Phil-Cooper | HAM | HAM | VET | BOT | HAM | 4 |
| Owen-Frampton | LEC | HAM | HAM | RAI | VET | 4 |
| JayVic7 | VER | HAM | HAM | VER | BOT | 4 |
| Christopher-Antoniou | VER | HAM | HAM | VET | BOT | 4 |
| focusfinder | VER | HAM | HAM | VER | BOT | 4 |
| Terry-White | HAM | HAM | VET | HAM | LEC | 4 |
| Ross-Buhrow | HAM | VET | VET | HAM | LEC | 4 |
| Mark-T | HAM | VET | HAM | VET | BOT | 4 |
| Andreas-Loftager | HAM | VET | VET | HAM | LEC | 4 |
| Joseph-Owen | VER | HAM | VER | HAM | LEC | 4 |
| andyhixx | VER | VET | VET | BOT | HAM | 4 |
| Michael-Kellough | LEC | LEC | LEC | VET | BOT | 4 |
| Ronald-Moleveld | BOT | VET | VET | HAM | LEC | 4 |
| daviswbailey | GAS | VET | LEC | BOT | VET | 4 |
| Ciara-Heaney | LEC | HAM | HAM | VET | VER | 4 |
| kirkseefeldt | VET | VET | VET | HAM | LEC | 4 |
| thane-. | HAM | VET | VET | HAM | LEC | 4 |
| flimas | VER | VET | VET | HAM | LEC | 4 |
| David-Clancy | HAM | HAM | VER | HAM | LEC | 4 |
| Tim-Coleman | HAM | HAM | HAM | VET | BOT | 4 |
| Matt-Eshelman | VER | VET | VET | HAM | LEC | 4 |
| Lucas-Thomsen | HAM | VET | HAM | VET | BOT | 4 |
| Mark-Harris | VER | VET | VET | HAM | LEC | 4 |
| Levi-Schreck | VET | VET | VET | HAM | LEC | 4 |
| Drew-Newquist | VER | HAM | VET | HAM | LEC | 4 |
| Russell-Peterson | HAM | VET | VET | HAM | LEC | 4 |
| Jeff-Leobold | HAM | HAM | HAM | VER | VET | 3 |
| ericd500 | VER | HAM | HAM | VER | VET | 3 |
| Quintin-Smith | HAM | HAM | HAM | VER | VET | 3 |
| Lesia-Burford | LEC | VET | BOT | HAM | VET | 3 |
| Matthew-Schofield | HAM | HAM | HAM | VER | VET | 3 |
| Adam-Smith | HAM | BOT | HAM | VET | VER | 3 |
| Charlie-Mycroft | BOT | HAM | VET | BOT | VER | 3 |
| Jeffrey-Johnson | HAM | VET | VET | BOT | VER | 3 |
| Mads-Jorgensen | VER | STR | HAM | VET | VER | 3 |
| Calmante | VER | LEC | LEC | VET | BOT | 3 |
| BroTiger8 | LEC | VET | LEC | VET | BOT | 3 |
| Brooks-De-Geer | LEC | VET | BOT | VET | HAM | 3 |
| Mads-Loftager | VET | LEC | LEC | VET | BOT | 3 |
| Billy-Wallace | LEC | VET | LEC | HAM | VET | 3 |
| Taylor-Barker | BOT | LEC | LEC | VET | HAM | 3 |
| Kevin-Thompson | BOT | LEC | BOT | VET | HAM | 3 |
| Zakary-Cornwall | VET | LEC | VET | LEC | HAM | 3 |
| BCeeYT | HAM | LEC | VET | LEC | HAM | 3 |
| Ben-Johnson | BOT | VET | VET | HAM | BOT | 2 |
| Kierenisboring | VER | VET | VET | HAM | BOT | 2 |
| Nick-Granath | VER | BOT | BOT | VER | HAM | 2 |
| scottpaq | LEC | HAM | VET | HAM | VER | 2 |
| Aaron-Perkins | BOT | VET | VET | HAM | BOT | 2 |
| Shane-Clifford | BOT | HAM | BOT | HAM | VER | 2 |
| Jennifer-Mueller | BOT | VET | VET | HAM | BOT | 2 |
| Rebecca-Morton | RIC | HAM | VER | HAM | BOT | 2 |
| Ian-Jolliffe | BOT | HAM | VET | HAM | BOT | 2 |
| Gregory-Zobel | HAM | VET | VET | HAM | BOT | 2 |
| h4rbe | HAM | HAM | VET | HAM | BOT | 2 |
| Tom-Ling | VET | HAM | VET | LEC | HAM | 2 |
| 5birchtrees | BOT | HAM | BOT | HAM | VER | 2 |
| d9case | HAM | VET | VET | HAM | BOT | 2 |
| Ian-White | VER | HAM | BOT | HAM | VET | 2 |
| thcole | VET | VET | VET | LEC | HAM | 2 |
| bert.floren89 | HAM | HAM | VER | LEC | HAM | 2 |
| David-Sampson | LEC | HAM | VER | HAM | VET | 2 |
| eric-roethe | MAG | BOT | BOT | VET | HAM | 2 |
| Gary-Smith | VER | VET | LEC | HAM | VER | 2 |
| bruce.a.wahlie | VET | VET | VET | LEC | HAM | 2 |
| David-Excell | HAM | HAM | VET | HAM | BOT | 2 |
| Ryan-Alexander | VET | HAM | BOT | HAM | VET | 2 |
| Kimi-Raikkonen | HAM | HAM | VET | HAM | BOT | 2 |
| Randy-Hale | VET | VET | VET | LEC | BOT | 2 |
| Cliff-Sanderson | BOT | VET | VET | LEC | HAM | 2 |
| Guy-Homerston | VET | VET | VET | HAM | BOT | 2 |
| Paul-Bowen | LEC | VET | VET | LEC | VER | 2 |
| Stormeblue | VER | LEC | VET | LEC | VER | 2 |
| elliot-leach | VET | VET | VET | LEC | HAM | 2 |
| willminton1 | VER | VET | VER | VET | HAM | 1 |
| Colin-Arians | BOT | HAM | VER | VET | HAM | 1 |
| Jack-ODwyer | BOT | VET | VET | HAM | GAS | 1 |
| DavidMurray94 | HAM | VET | VET | HAM | VER | 1 |
| Rob-Santos | BOT | VET | VET | HAM | VER | 1 |
| RustyEBs | HAM | BOT | VET | VER | HAM | 1 |
| dafox2011 | VET | HAM | VET | VER | HAM | 1 |
| Joel-Danielsson | BOT | BOT | BOT | VET | VER | 1 |
| Bobby-Hardigree | BOT | VET | VET | HAM | VER | 1 |
| Leah-Walker | RIC | VER | VET | HAM | SAI | 1 |
2019 3Legs4Wheels Prediction League - China
| Player | Fastest | Pole | 1. | 2. | 3. | Points |
| --- | --- | --- | --- | --- | --- | --- |
| Jake-Whitlock | LEC | VET | HAM | BOT | VET | 9 |
| peterxyu | HAM | HAM | HAM | BOT | VET | 9 |
| Simon-Andrerson | HAM | VET | HAM | BOT | VET | 9 |
| Ciara-Heaney | BOT | HAM | HAM | BOT | VET | 9 |
| Kristi-S | VET | VET | HAM | BOT | VET | 9 |
| Rishav-Sharma | LEC | BOT | HAM | LEC | VET | 7 |
| Jeff-Leobold | HAM | HAM | HAM | LEC | VET | 6 |
| Will-Goodwin | HAM | HAM | HAM | LEC | VET | 6 |
| Jordan-Wong | HAM | HAM | HAM | BOT | LEC | 6 |
| focusfinder | HAM | LEC | HAM | LEC | VET | 6 |
| Christopher-Antoniou | VER | HAM | HAM | LEC | VET | 6 |
| JayVic7 | HAM | HAM | HAM | VER | VET | 6 |
| Jackoisonfire1 | HAM | HAM | HAM | LEC | VET | 6 |
| Trevor-Spengeman | VER | HAM | HAM | VER | VET | 6 |
| Rachel-Lloyd | HAM | VET | HAM | BOT | LEC | 6 |
| mitcheldiemer | HAM | LEC | HAM | BOT | LEC | 6 |
| andyhixx | LEC | HAM | HAM | LEC | VET | 6 |
| Duane-Schonberg | HAM | VET | HAM | VER | VET | 6 |
| aguerriero58 | LEC | VET | HAM | VER | VET | 6 |
| Adam-Smith | HAM | BOT | HAM | LEC | BOT | 5 |
| Ashley-Hansgen | LEC | HAM | HAM | VET | BOT | 5 |
| Dean-Cumming | NOR | VET | VET | BOT | HAM | 5 |
| Cody-Gayer | LEC | VET | VET | BOT | HAM | 5 |
| Taylor-Barker | HAM | VET | BOT | HAM | VET | 5 |
| Dan-Puglisi | LEC | BOT | LEC | BOT | HAM | 5 |
| Tore-Nyhus | LEC | LEC | LEC | BOT | HAM | 4 |
| Ben-Johnson | LEC | LEC | LEC | HAM | VET | 4 |
| Jennifer-Mueller | LEC | HAM | HAM | VET | LEC | 4 |
| Connor-Skelly | LEC | LEC | HAM | LEC | BOT | 4 |
| annabowen19 | BOT | VET | HAM | VET | LEC | 4 |
| Pete-Bull | LEC | LEC | HAM | LEC | BOT | 4 |
| Matt-Monahan | LEC | HAM | HAM | LEC | BOT | 4 |
| RustyEBs | VER | VET | HAM | VET | LEC | 4 |
| frpoe211 | BOT | HAM | HAM | VET | LEC | 4 |
| John-Hartmeier | LEC | VET | HAM | VET | LEC | 4 |
| JGaiser94 | VET | HAM | HAM | VET | LEC | 4 |
| Ryan-Harmon | VER | HAM | HAM | VET | VER | 4 |
| Mike-Wilkins | VET | HAM | HAM | VET | LEC | 4 |
| Rob-Santos | LEC | HAM | BOT | LEC | VET | 4 |
| Jared-Fields | VER | LEC | LEC | HAM | VET | 4 |
| Tom-Ling | VET | LEC | LEC | HAM | VET | 4 |
| Paul-Simon | LEC | HAM | HAM | VET | LEC | 4 |
| maverickm754 | LEC | VET | LEC | HAM | VET | 4 |
| Christopher-Bouchey | LEC | LEC | LEC | HAM | VET | 4 |
| Matt-Haywood | VER | LEC | LEC | HAM | VET | 4 |
| Kevin-Lebo | VER | VET | VER | HAM | VET | 4 |
| Gregory-Zobel | VET | VET | HAM | VET | LEC | 4 |
| CarolSkoufis | VET | HAM | HAM | LEC | BOT | 4 |
| d9case | LEC | HAM | HAM | VET | LEC | 4 |
| kirkseefeldt | HAM | HAM | HAM | VET | VER | 4 |
| Billy-Wallace | BOT | VET | VET | BOT | LEC | 4 |
| Michael-Kellough | LEC | LEC | LEC | BOT | HAM | 4 |
| wolfebenjamini | VER | VET | HAM | LEC | BOT | 4 |
| Travis-Parker | LEC | HAM | HAM | VET | LEC | 4 |
| David-Excell | BOT | VET | HAM | LEC | BOT | 4 |
| Andi-Smithers | LEC | VET | VET | BOT | VER | 4 |
| Michael-McCabe | BOT | LEC | LEC | BOT | HAM | 4 |
| TheMostSteve | VER | VET | VET | BOT | LEC | 4 |
| Stormeblue | LEC | HAM | LEC | HAM | VET | 4 |
| Bobby-Hardigree | VET | VET | VET | BOT | VER | 4 |
| Kevin-Thompson | HAM | HAM | HAM | VET | LEC | 4 |
| Arron-Billett | LEC | VET | HAM | LEC | VER | 3 |
| willminton1 | LEC | HAM | HAM | LEC | VER | 3 |
| Owen-Frampton | LEC | HAM | BOT | VET | HAM | 3 |
| scottpaq | BOT | HAM | VET | HAM | BOT | 3 |
| Nick-Granath | BOT | VET | VET | HAM | BOT | 3 |
| Colby-Broderick | BOT | LEC | HAM | VER | LEC | 3 |
| Travis-Dorado | LEC | HAM | HAM | LEC | VER | 3 |
| Ren-Henry | HAM | HAM | HAM | LEC | VER | 3 |
| gadyke791 | LEC | LEC | HAM | LEC | VER | 3 |
| Ronald-Moleveld | VET | VET | VET | HAM | BOT | 3 |
| Matthew-Schofield | LEC | HAM | HAM | LEC | VER | 3 |
| daviswbailey | VET | BOT | BOT | VET | RIC | 3 |
| Terry-White | BOT | VET | VET | HAM | BOT | 3 |
| warrington_96 | LEC | BOT | LEC | HAM | BOT | 3 |
| thcole | LEC | HAM | VET | HAM | BOT | 3 |
| Ryan-Alexander | LEC | HAM | HAM | LEC | VER | 3 |
| Karen-McDougall | LEC | BOT | LEC | HAM | BOT | 3 |
| Ryan-Love | BOT | BOT | BOT | VER | HAM | 3 |
| Mark-Harris | LEC | VET | LEC | BOT | VER | 3 |
| Zakary-Cornwall | HAM | VET | VET | HAM | BOT | 3 |
| Kierenisboring | VER | VET | VET | HAM | LEC | 2 |
| h4rbe | LEC | LEC | LEC | VET | HAM | 2 |
| Ed-Forsyth | HAM | HAM | VET | LEC | HAM | 2 |
| Santeri-Ounasti | LEC | VET | LEC | HAM | BOT | 2 |
| evanallen83 | LEC | VET | VET | LEC | HAM | 2 |
| westonwill81 | LEC | HAM | LEC | VET | BOT | 2 |
| davidroebuck3 | HAM | HAM | VET | LEC | HAM | 2 |
| Paul-Lindsay | LEC | VET | VET | LEC | HAM | 2 |
| Jeffrey-Johnson | LEC | VET | VET | LEC | BOT | 2 |
| Guy-Homerston | VER | LEC | VET | LEC | HAM | 2 |
| Anthony-Perez | VER | VET | VER | VET | HAM | 2 |
| Tyler-Stevens | VET | VET | VET | HAM | LEC | 2 |
| Robert-Barbosa | LEC | HAM | LEC | HAM | BOT | 2 |
| Shane-Clifford | LEC | LEC | LEC | VET | HAM | 2 |
| DavidMurray94 | VET | LEC | VET | LEC | HAM | 2 |
| Matt-Harmer | VET | VET | VET | HAM | LEC | 2 |
| BCeeYT | LEC | VET | VET | LEC | HAM | 2 |
| Aaron-Perkins | VER | LEC | LEC | VET | HAM | 2 |
| Ross-Barugh | BOT | BOT | BOT | VER | SAI | 2 |
| AshWoody90 | LEC | VET | LEC | VET | HAM | 2 |
| fatikki | LEC | LEC | LEC | HAM | BOT | 2 |
| Ross-Buhrow | LEC | VET | VET | LEC | HAM | 2 |
| Thane-N-Kirsten-Pipes | LEC | VET | VET | LEC | HAM | 2 |
| brian.versmessen | VET | LEC | LEC | VET | HAM | 2 |
| Mark-Johnson | LEC | VET | LEC | VET | HAM | 2 |
| sootycorbett | LEC | VET | VET | LEC | HAM | 2 |
| Evan-Pardi | HAM | HAM | VET | HAM | LEC | 2 |
| sharkbaitjames | VET | VET | VET | LEC | HAM | 2 |
| Joel-Danielsson | LEC | LEC | VET | LEC | HAM | 2 |
| Gary-Smith | LEC | VET | VET | HAM | LEC | 2 |
| Mark-T | LEC | LEC | LEC | VET | HAM | 2 |
| Colin-Arians | LEC | HAM | LEC | HAM | BOT | 2 |
| Brooks-De-Geer | LEC | HAM | VET | HAM | LEC | 2 |
| Levi-Schreck | VET | VET | VET | LEC | HAM | 2 |
| elliot-leach | HAM | VET | VET | HAM | LEC | 2 |
| Lucas-Thomsen | VET | HAM | VET | HAM | LEC | 2 |
| Charlie-Mycroft | LEC | VET | VET | LEC | VER | 1 |
| Brian-Levangie | LEC | HAM | LEC | HAM | VER | 1 |
| BroTiger8 | LEC | LEC | LEC | HAM | VER | 1 |
| isaiah.e.ksu | VER | LEC | VER | LEC | BOT | 1 |
| Lesia-Burford | VER | HAM | VER | LEC | HAM | 1 |
| John-Kenfield | SAI | LEC | LEC | VER | HAM | 1 |
| flimas | BOT | HAM | VER | HAM | LEC | 1 |
| dankuhn621 | BOT | VET | VET | LEC | VER | 1 |
| David-Sampson | VET | HAM | VER | HAM | LEC | 1 |
| Marcel-Strijk | HAM | VET | LEC | HAM | VER | 1 |
| David-Clancy | LEC | HAM | LEC | VER | HAM | 1 |
| Bart-Van-IJzerloo | SAI | VER | RAI | GRO | HUL | 0 |
2019 3Legs4Wheels Prediction League - Azerbaijan
| Player | Fastest | Pole | 1. | 2. | 3. | Points |
| --- | --- | --- | --- | --- | --- | --- |
| Adrian-Smith | VER | HAM | BOT | HAM | VET | 9 |
| focusfinder | LEC | BOT | BOT | HAM | VER | 8 |
| Ronald-Moleveld | LEC | BOT | BOT | HAM | LEC | 8 |
| Robert-Barbosa | HAM | BOT | BOT | HAM | HUL | 7 |
| ryanthemusefan | LEC | LEC | LEC | HAM | VET | 7 |
| warrington_96 | LEC | HAM | BOT | HAM | LEC | 7 |
| Dan-Puglisi | LEC | LEC | LEC | HAM | VET | 7 |
| Lucas-Thomsen | LEC | LEC | LEC | HAM | VET | 7 |
| Will-Goodwin | LEC | LEC | LEC | HAM | VET | 7 |
| Brian-Levangie | HAM | BOT | HAM | BOT | VET | 6 |
| Jordan-Wong | VET | HAM | BOT | HAM | LEC | 6 |
| Phil-Cooper | VET | LEC | LEC | HAM | VET | 6 |
| Ren-Henry | VER | HAM | BOT | HAM | ALB | 6 |
| Santeri-Ounasti | BOT | HAM | BOT | HAM | HUL | 6 |
| Kevin-Lebo | BOT | HAM | BOT | HAM | VER | 6 |
| David-Excell | VER | LEC | LEC | HAM | VET | 6 |
| Christopher-Antoniou | VER | LEC | LEC | HAM | VET | 6 |
| Matt-Haywood | VER | LEC | LEC | HAM | VET | 6 |
| Michael-McCabe | VER | LEC | LEC | HAM | VET | 6 |
| Jared-Fields | VER | LEC | LEC | HAM | VET | 6 |
| Kimi-Raikkonen | BOT | LEC | LEC | HAM | VET | 6 |
| Simon-Andrerson | VET | LEC | LEC | HAM | VET | 6 |
| Ross-Buhrow | VER | HAM | LEC | HAM | VET | 6 |
| andyhixx | VER | LEC | LEC | HAM | VET | 6 |
| NYakich | HAM | VET | HAM | BOT | VET | 5 |
| Ryan-Kneale | GAS | HAM | HAM | BOT | VET | 5 |
| Levi-Schreck | BOT | HAM | HAM | BOT | VET | 5 |
| Tom-Ling | LEC | HAM | LEC | HAM | BOT | 5 |
| maverickm754 | LEC | GAS | LEC | HAM | BOT | 5 |
| thcole | LEC | VET | VET | HAM | VER | 5 |
| Lesia-Burford | LEC | BOT | HAM | VET | LEC | 4 |
| Jeff-Leobold | VER | BOT | VER | HAM | LEC | 4 |
| Shane-Clifford | VER | VER | VER | HAM | BOT | 4 |
| Rob-Santos | RIC | BOT | BOT | VER | LEC | 4 |
| Ian-White | VER | HAM | HAM | LEC | VET | 4 |
| Paul-Lindsay | LEC | HAM | HAM | VET | BOT | 4 |
| Nick-Granath | BOT | HAM | LEC | HAM | BOT | 4 |
| Gregory-Zobel | LEC | LEC | LEC | HAM | RIC | 4 |
| Terry-White | BOT | VET | VET | HAM | LEC | 4 |
| flimas | VER | LEC | LEC | HAM | BOT | 4 |
| Kierenisboring | LEC | VET | LEC | HAM | RAI | 4 |
| Andi-Smithers | VER | HAM | HAM | VER | VET | 4 |
| Gary-Smith | LEC | LEC | LEC | HAM | VER | 4 |
| Zakary-Cornwall | HAM | VET | VET | HAM | LEC | 4 |
| Guy-Homerston | VER | LEC | HAM | LEC | VET | 4 |
| Mark-Harris | LEC | LEC | LEC | HAM | VER | 4 |
| Brooks-De-Geer | BOT | VET | LEC | HAM | BOT | 4 |
| brian.versmessen | VET | LEC | LEC | HAM | BOT | 4 |
| Bjorn-Vondenhoff | VER | LEC | LEC | HAM | BOT | 4 |
| bruner.keith | VET | VET | HAM | VET | BOT | 3 |
| Paul-Simon | LEC | HAM | HAM | VET | VER | 3 |
| Jackoisonfire1 | LEC | HAM | HAM | BOT | LEC | 3 |
| Scoot-Scoot | VER | BOT | HAM | BOT | LEC | 3 |
| Jamie-Whittaker | GRO | HAM | VER | HAM | NOR | 3 |
| isaiah.e.ksu | VER | HAM | LEC | HAM | VER | 3 |
| Babatunde-Awoyinka | LEC | HAM | HAM | BOT | LEC | 3 |
| frpoe211 | BOT | HAM | BOT | VER | RIC | 3 |
| _awesome_wells | LEC | HAM | HAM | BOT | LEC | 3 |
| Blair-Savage | LEC | HAM | HAM | VER | BOT | 3 |
| Mark-T | LEC | HAM | HAM | LEC | BOT | 3 |
| Ben-Johnson | VER | VET | LEC | HAM | RIC | 3 |
| kirkseefeldt | LEC | VET | VET | LEC | HAM | 3 |
| Thane-N-Kirsten-Pipes | LEC | LEC | VET | LEC | HAM | 3 |
| Kristi-S | LEC | LEC | LEC | VET | HAM | 3 |
| Cody-Gayer | LEC | LEC | LEC | VET | HAM | 3 |
| Evan-Pardi | VER | LEC | LEC | HAM | VER | 3 |
| Duane-Schonberg | VET | VET | HAM | VET | LEC | 2 |
| Ed-Forsyth | BOT | VET | HAM | LEC | BOT | 2 |
| g.burgon | VET | HAM | HAM | BOT | LEC | 2 |
| RustyEBs | HAM | BOT | HAM | VER | LEC | 2 |
| Marcel-Strijk | VER | HAM | HAM | BOT | HUL | 2 |
| Jake-Whitlock | VET | HAM | HAM | BOT | VER | 2 |
| Travis-Parker | BOT | HAM | HAM | LEC | BOT | 2 |
| Colby-Broderick | VER | HAM | HAM | VER | BOT | 2 |
| barnlee14 | NOR | HAM | HAM | BOT | SAI | 2 |
| Matt-Harmer | RIC | HAM | HAM | BOT | RIC | 2 |
| stalkerboy | VER | HAM | HAM | VET | LEC | 2 |
| Tyler-Stevens | BOT | HAM | HAM | BOT | LEC | 2 |
| JayVic7 | HAM | HAM | HAM | BOT | RIC | 2 |
| Jennifer-Mueller | BOT | HAM | HAM | BOT | LEC | 2 |
| John-Hartmeier | LEC | HAM | HAM | VER | LEC | 2 |
| joseph.n.schmidt | VET | HAM | HAM | VET | VER | 2 |
| Ciara-Heaney | BOT | HAM | HAM | BOT | LEC | 2 |
| Matthew-Schofield | HAM | HAM | HAM | LEC | BOT | 2 |
| John-Kenfield | GAS | LEC | HAM | LEC | BOT | 2 |
| scottpaq | GAS | HAM | HAM | BOT | VER | 2 |
| Rachel-Lloyd | RIC | HAM | HAM | BOT | RIC | 2 |
| Jeffrey-Johnson | BOT | HAM | VET | VER | HAM | 2 |
| annabowen19 | BOT | HAM | HAM | VET | VER | 2 |
| Ryan-Harmon | RIC | HAM | HAM | VET | RIC | 2 |
| Taylor-Barker | HAM | LEC | LEC | VET | HAM | 2 |
| Kevin-Thompson | VER | VET | LEC | VET | BOT | 2 |
| mitcheldiemer | LEC | HAM | HAM | LEC | VER | 2 |
| David-Sampson | VET | HAM | LEC | BOT | HAM | 2 |
| CarolSkoufis | VET | HAM | HAM | LEC | BOT | 2 |
| d9case | HAM | HAM | HAM | BOT | LEC | 2 |
| Matt-Eshelman | HAM | LEC | LEC | VET | HAM | 2 |
| sootycorbett | VET | HAM | HAM | LEC | BOT | 2 |
| Stormeblue | RAI | LEC | LEC | VET | BOT | 2 |
| Gregory-Blanton | VER | VET | VET | VER | BOT | 2 |
| Pete-Bull | LEC | HAM | HAM | LEC | VER | 2 |
| Tore-Nyhus | VER | HAM | HAM | LEC | VER | 1 |
| aguerriero58 | BOT | LEC | HAM | VER | LEC | 1 |
| Aaron-Perkins | VET | LEC | LEC | BOT | VER | 1 |
| conshankly1511 | BOT | LEC | HAM | LEC | VER | 1 |
| dankuhn621 | VER | VET | LEC | VET | MAG | 1 |
| Garry-Chetwood | VER | LEC | HAM | LEC | NOR | 1 |
2019 3Legs4Wheels Prediction League - Spain
| Player | Fastest | Pole | 1. | 2. | 3. | Points |
| --- | --- | --- | --- | --- | --- | --- |
| Marcel-Strijk | HAM | HAM | HAM | BOT | VER | 10 |
| Bjorn-Vondenhoff | HAM | HAM | HAM | BOT | VER | 10 |
| Levi-Schreck | HAM | HAM | HAM | BOT | VER | 10 |
| Matthew-Schofield | HAM | HAM | HAM | BOT | VER | 10 |
| Kristi-S | LEC | BOT | HAM | BOT | VER | 10 |
| Ian-White | BOT | HAM | HAM | BOT | VER | 9 |
| Ren-Henry | LEC | LEC | HAM | BOT | VER | 9 |
| brian.versmessen | VER | HAM | HAM | BOT | VER | 9 |
| JayVic7 | HAM | BOT | HAM | BOT | VET | 8 |
| kirkseefeldt | HAM | BOT | HAM | BOT | VET | 8 |
| Christopher-Bouchey | VER | BOT | HAM | BOT | VET | 7 |
| ConnorBass4 | HAM | HAM | HAM | BOT | LEC | 7 |
| Lesia-Burford | VER | BOT | HAM | BOT | LEC | 7 |
| Billy-Wallace | LEC | BOT | HAM | BOT | LEC | 7 |
| annabowen19 | LEC | BOT | HAM | BOT | VET | 7 |
| Tyler-Stevens | HAM | VET | HAM | BOT | VET | 7 |
| Andre-Rodrigues | LEC | BOT | HAM | BOT | VET | 7 |
| d9case | LEC | BOT | HAM | BOT | VET | 7 |
| David-Excell | HAM | HAM | HAM | BOT | LEC | 7 |
| Guy-Homerston | VER | BOT | HAM | BOT | VET | 7 |
| warrington_96 | LEC | BOT | HAM | BOT | LEC | 7 |
| Simon-Andrerson | HAM | HAM | HAM | BOT | VET | 7 |
| thane-. | HAM | HAM | HAM | BOT | VET | 7 |
| Ed-Forsyth | VER | HAM | HAM | BOT | VET | 6 |
| barnlee14 | VER | HAM | HAM | BOT | LEC | 6 |
| Paul-Lindsay | BOT | HAM | HAM | LEC | VER | 6 |
| Jennifer-Mueller | BOT | HAM | HAM | BOT | LEC | 6 |
| Cody-Gayer | VER | HAM | HAM | BOT | LEC | 6 |
| Jeffrey-Johnson | VET | HAM | HAM | LEC | VER | 6 |
| Julian-McMahon-Hide | VER | HAM | HAM | BOT | LEC | 6 |
| Ciara-Heaney | LEC | HAM | HAM | BOT | VET | 6 |
| Robert-Barbosa | GAS | BOT | BOT | HAM | VER | 6 |
| mitcheldiemer | LEC | HAM | HAM | BOT | LEC | 6 |
| mansahej | GAS | HAM | HAM | BOT | VET | 6 |
| Shane-Clifford | LEC | HAM | HAM | BOT | VET | 6 |
| scottpaq | LEC | HAM | HAM | BOT | VET | 6 |
| Ross-Buhrow | VER | HAM | HAM | BOT | VET | 6 |
| Blair-Savage | VER | HAM | HAM | BOT | VET | 6 |
| Thane-N-Kirsten-Pipes | PER | HAM | HAM | BOT | LEC | 6 |
| John-Kenfield | VET | HAM | HAM | BOT | LEC | 6 |
| Jackoisonfire1 | LEC | HAM | HAM | BOT | LEC | 6 |
| frpoe211 | BOT | HAM | HAM | VET | VER | 6 |
| Ryan-Harmon | VER | HAM | HAM | BOT | VET | 6 |
| Travis-Parker | LEC | HAM | HAM | VET | VER | 6 |
| Terry-White | VET | HAM | HAM | BOT | VET | 6 |
| Rachel-Lloyd | LEC | BOT | BOT | HAM | VER | 6 |
| Andi-Smithers | VET | HAM | HAM | BOT | VET | 6 |
| joseph.n.schmidt | LEC | BOT | BOT | HAM | VER | 6 |
| Michael-McCabe | BOT | HAM | HAM | BOT | VET | 6 |
| Evan-Pardi | VER | HAM | HAM | BOT | VET | 6 |
| flimas | VER | HAM | HAM | BOT | VET | 6 |
| CarolSkoufis | VER | HAM | HAM | BOT | VET | 6 |
| _awesome_wells | VER | BOT | BOT | HAM | VER | 6 |
| Phil-Cooper | LEC | HAM | HAM | BOT | VET | 6 |
| Jared-Fields | VER | HAM | HAM | BOT | LEC | 6 |
| Wills-Green | BOT | HAM | HAM | LEC | VER | 6 |
| RustyEBs | VET | HAM | HAM | VER | BOT | 5 |
| Babatunde-Awoyinka | HAM | LEC | HAM | LEC | BOT | 5 |
| Jeff-Leobold | VER | HAM | HAM | VER | BOT | 5 |
| isaiah.e.ksu | HAM | BOT | LEC | BOT | VET | 5 |
| Nick-Granath | VER | HAM | HAM | VER | BOT | 5 |
| Pete-Bull | HAM | HAM | HAM | LEC | BOT | 5 |
| Dan-Puglisi | HAM | HAM | HAM | LEC | BOT | 5 |
| Paul-Simon | VET | HAM | HAM | VET | BOT | 4 |
| Jake-Whitlock | VER | HAM | HAM | VET | BOT | 4 |
| Neal-Krysinski | VER | HAM | HAM | VET | BOT | 4 |
| Colby-Broderick | BOT | HAM | HAM | VET | BOT | 4 |
| Tore-Nyhus | LEC | LEC | HAM | LEC | BOT | 4 |
| focusfinder | VER | HAM | HAM | LEC | BOT | 4 |
| Tom-Ling | LEC | HAM | HAM | LEC | BOT | 4 |
| Andres-Hernandez | LEC | HAM | HAM | LEC | BOT | 4 |
| Matt-Haywood | LEC | HAM | HAM | VET | BOT | 4 |
| Taylor-Barker | HAM | BOT | BOT | HAM | VET | 4 |
| Kimi-Raikkonen | GAS | HAM | HAM | VET | BOT | 4 |
| Travis-Dorado | VER | HAM | HAM | VER | LEC | 4 |
| Kevin-Thompson | BOT | HAM | VET | BOT | HAM | 4 |
| stalkerboy | VER | HAM | HAM | VET | BOT | 4 |
| Cliff-Sanderson | VET | HAM | HAM | LEC | BOT | 4 |
| Karen-McDougall | LEC | HAM | HAM | VET | BOT | 4 |
| daevablacc | Gio | BOT | BOT | HAM | VET | 3 |
| Aaron-Perkins | GAS | BOT | BOT | VET | HAM | 3 |
| Ronald-Moleveld | LEC | BOT | BOT | VER | VET | 3 |
| Ross-Barugh | VER | BOT | BOT | HAM | LEC | 3 |
| thcole | LEC | BOT | LEC | HAM | BOT | 3 |
| Lucas-Thomsen | VER | BOT | BOT | HAM | LEC | 3 |
| 5birchtrees | BOT | BOT | BOT | HAM | VET | 3 |
| Mark-Harris | BOT | BOT | BOT | HAM | VET | 3 |
| Brooks-De-Geer | VER | BOT | BOT | LEC | HAM | 3 |
| sootycorbett | LEC | HAM | HAM | VET | LEC | 3 |
| Gregory-Blanton | LEC | HAM | HAM | VET | LEC | 3 |
| Zakary-Cornwall | VET | HAM | HAM | VET | LEC | 3 |
| Kierenisboring | VER | LEC | BOT | HAM | VET | 2 |
| astrotahir | VER | HAM | BOT | HAM | LEC | 2 |
| aguerriero58 | VET | LEC | VER | HAM | VET | 2 |
| Christopher-Antoniou | HAM | HAM | LEC | HAM | VET | 2 |
| andyhixx | LEC | HAM | LEC | HAM | BOT | 2 |
| Michael-Kellough | LEC | LEC | LEC | HAM | VET | 1 |
| Ryan-Kneale | VER | VET | VET | LEC | HAM | 1 |
| Mark-T | LEC | LEC | LEC | HAM | VET | 1 |
| Stormeblue | LEC | VET | VET | LEC | BOT | 1 |
2019 3Legs4Wheels Prediction League - Monaco
| Player | Fastest | Pole | 1. | 2. | 3. | Points |
| --- | --- | --- | --- | --- | --- | --- |
| Ryan-Kneale | VER | HAM | HAM | VET | BOT | 10 |
| astrotahir | HAM | HAM | HAM | VET | BOT | 10 |
| thcole | GAS | HAM | HAM | VER | BOT | 8 |
| Ciara-Heaney | GAS | HAM | HAM | VER | BOT | 8 |
| Travis-Parker | LEC | HAM | HAM | VER | BOT | 7 |
| Julian-McMahon-Hide | HAM | HAM | HAM | VER | BOT | 7 |
| Tom-Ling | BOT | HAM | HAM | VER | BOT | 7 |
| Simon-Andrerson | HAM | HAM | HAM | VER | BOT | 7 |
| Ren-Henry | VER | HAM | HAM | VER | BOT | 7 |
| Matt-Harmer | VER | HAM | HAM | VER | BOT | 7 |
| mitcheldiemer | HAM | HAM | HAM | VER | BOT | 7 |
| Michael-McCabe | ALB | HAM | HAM | VER | BOT | 7 |
| warrington_96 | LEC | HAM | HAM | VER | BOT | 7 |
| joseph.n.schmidt | HAM | HAM | HAM | VET | VER | 7 |
| Matt-Haywood | HAM | HAM | HAM | VER | BOT | 7 |
| andyhixx | VER | HAM | HAM | VER | BOT | 7 |
| Ed-Forsyth | HAM | HAM | HAM | BOT | VET | 6 |
| RustyEBs | VER | HAM | HAM | BOT | VET | 6 |
| Jackoisonfire1 | HAM | HAM | HAM | BOT | VET | 6 |
| David-Sampson | GAS | HAM | HAM | BOT | VER | 6 |
| Jake-Whitlock | HAM | HAM | HAM | BOT | VET | 6 |
| Andi-Smithers | HAM | HAM | HAM | BOT | VET | 6 |
| Billy-Wallace | VET | BOT | HAM | VER | BOT | 6 |
| Jennifer-Mueller | HAM | HAM | HAM | BOT | VER | 5 |
| thane-. | HAM | HAM | HAM | BOT | VER | 5 |
| Paul-Lindsay | HAM | HAM | HAM | BOT | LEC | 5 |
| Shane-Clifford | HAM | HAM | HAM | BOT | VER | 5 |
| Tore-Nyhus | HAM | HAM | HAM | BOT | VER | 5 |
| Paul-Simon | VER | HAM | HAM | BOT | VER | 5 |
| annabowen19 | LEC | HAM | HAM | BOT | LEC | 5 |
| ConnorBass4 | LEC | HAM | HAM | BOT | VER | 5 |
| Blair-Savage | HAM | HAM | HAM | BOT | VER | 5 |
| Tyler-Stevens | BOT | HAM | HAM | BOT | VER | 5 |
| TruePositive1 | HAM | LEC | HAM | BOT | VET | 5 |
| Pete-Bull | LEC | HAM | HAM | BOT | VER | 5 |
| scottpaq | VER | HAM | HAM | BOT | VER | 5 |
| Ross-Buhrow | HAM | HAM | HAM | BOT | VER | 5 |
| David-Excell | HAM | HAM | HAM | BOT | VER | 5 |
| 5birchtrees | HAM | HAM | HAM | BOT | LEC | 5 |
| Gary-Smith | HAM | HAM | HAM | BOT | VER | 5 |
| flimas | BOT | HAM | HAM | VER | VET | 5 |
| Thane-N-Kirsten-Pipes | VER | HAM | HAM | BOT | LEC | 5 |
| CarolSkoufis | VER | HAM | HAM | BOT | VER | 5 |
| Ronald-Moleveld | HAM | HAM | HAM | BOT | VER | 5 |
| Kevin-Lebo | LEC | HAM | HAM | BOT | LEC | 5 |
| Mark-T | HAM | HAM | HAM | BOT | VER | 5 |
| kirkseefeldt | HAM | HAM | HAM | BOT | VER | 5 |
| maverickm754 | LEC | HAM | HAM | BOT | LEC | 5 |
| ynwanderson | BOT | HAM | HAM | BOT | LEC | 5 |
| Terry-White | HAM | HAM | HAM | BOT | VER | 5 |
| pandlscarter | VER | HAM | HAM | BOT | VER | 5 |
| Guy-Homerston | BOT | HAM | HAM | BOT | VER | 5 |
| Jared-Fields | HAM | HAM | HAM | BOT | VER | 5 |
| Kristi-S | HAM | HAM | HAM | BOT | VER | 5 |
| sootycorbett | HAM | HAM | HAM | BOT | LEC | 5 |
| AshWoody90 | BOT | HAM | HAM | BOT | VER | 5 |
| Mark-Harris | VER | HAM | HAM | BOT | VER | 5 |
| Brooks-De-Geer | RIC | HAM | HAM | BOT | LEC | 5 |
| Levi-Schreck | VER | HAM | HAM | BOT | VER | 5 |
| Jason_Paul3 | VER | HAM | HAM | BOT | LEC | 5 |
| aguerriero58 | VER | VER | VER | HAM | BOT | 4 |
| Babatunde-Awoyinka | HAM | HAM | HAM | LEC | VER | 4 |
| Lesia-Burford | HAM | BOT | HAM | BOT | LEC | 4 |
| Colby-Broderick | LEC | BOT | VER | HAM | BOT | 4 |
| Arron-Billett | VER | HAM | HAM | VER | HUL | 4 |
| Christopher-Antoniou | HAM | VER | VER | HAM | BOT | 4 |
| wblank71 | LEC | BOT | BOT | VET | RIC | 4 |
| Robert-Barbosa | VER | HAM | BOT | HAM | VER | 3 |
| d9case | BOT | HAM | BOT | HAM | VER | 3 |
| Kevin-Thompson | VER | HAM | BOT | HAM | VER | 3 |
| Marcel-Strijk | LEC | VER | VER | BOT | HAM | 2 |
| Nick-Granath | VET | VER | VER | BOT | HAM | 2 |
| JayVic7 | VER | BOT | BOT | VER | HAM | 2 |
| Scoot-Scoot | BOT | BOT | BOT | HAM | LEC | 2 |
| frpoe211 | HAM | BOT | BOT | VER | HAM | 2 |
| Santeri-Ounasti | BOT | BOT | BOT | LEC | HAM | 2 |
| Bjorn-Vondenhoff | VER | VER | VER | HAM | VET | 2 |
| Jeff-Leobold | VER | VER | VER | BOT | HAM | 2 |
| Rachel-Lloyd | LEC | BOT | BOT | HAM | VER | 2 |
| Stormeblue | LEC | HAM | LEC | HAM | VER | 2 |
| brian.versmessen | VER | BOT | BOT | HAM | VER | 2 |
| Cody-Gayer | BOT | BOT | BOT | HAM | LEC | 2 |
| Ross-Barugh | BOT | BOT | BOT | HAM | VER | 2 |
| Taylor-Barker | LEC | BOT | BOT | HAM | LEC | 2 |
| Gregory-Blanton | VER | HAM | VER | HAM | LEC | 2 |
| dangerous_21dac | VER | VER | VER | HAM | LEC | 1 |
| Matthew-Schofield | VER | LEC | LEC | HAM | VER | 1 |
| Kierenisboring | VER | VER | VER | HAM | LEC | 1 |
| Andres-Hernandez | VER | VER | VER | HAM | LEC | 1 |
| Aaron-Perkins | VER | VER | VER | BOT | LEC | 1 |
2019 3Legs4Wheels Prediction League - Canada
| Player | Fastest | Pole | 1. | 2. | 3. | Points |
| --- | --- | --- | --- | --- | --- | --- |
| Billy-Wallace | LEC | VET | HAM | VET | LEC | 10 |
| andyhixx | GAS | VET | HAM | VET | LEC | 10 |
| Arron-Billett | BOT | HAM | HAM | BOT | LEC | 7 |
| Paul-Simon | BOT | HAM | HAM | VET | BOT | 7 |
| Brooks-De-Geer | BOT | HAM | HAM | VET | BOT | 7 |
| thcole | LEC | VET | HAM | VET | BOT | 7 |
| Jared-Fields | BOT | VET | VET | HAM | LEC | 7 |
| Mark-Harris | BOT | VET | VET | HAM | LEC | 7 |
| Bjorn-Vondenhoff | GAS | VET | HAM | VET | BOT | 7 |
| Matt-Harmer | VER | HAM | HAM | BOT | LEC | 6 |
| Jackoisonfire1 | HAM | HAM | HAM | BOT | LEC | 6 |
| Scoot-Scoot | HAM | BOT | HAM | BOT | LEC | 6 |
| Tore-Nyhus | GAS | HAM | HAM | VET | BOT | 6 |
| Julian-McMahon-Hide | LEC | HAM | HAM | VET | BOT | 6 |
| Travis-Parker | GAS | BOT | HAM | BOT | LEC | 6 |
| JayVic7 | VER | HAM | HAM | VET | BOT | 6 |
| andrewpryor.no7 | GAS | BOT | HAM | BOT | LEC | 6 |
| Colby-Broderick | GAS | HAM | HAM | BOT | LEC | 6 |
| Alexis-Ferraris | VER | LEC | BOT | VET | LEC | 6 |
| Cody-Gayer | VER | BOT | HAM | BOT | LEC | 6 |
| Gary-Smith | LEC | BOT | HAM | BOT | LEC | 6 |
| Andres-Hernandez | LEC | HAM | HAM | BOT | LEC | 6 |
| Tom-Ling | LEC | HAM | HAM | VET | BOT | 6 |
| Shane-Clifford | GAS | BOT | HAM | BOT | LEC | 6 |
| David-Excell | VER | BOT | HAM | BOT | LEC | 6 |
| Lucas-Thomsen | VER | BOT | HAM | BOT | LEC | 6 |
| AshWoody90 | VER | BOT | HAM | BOT | LEC | 6 |
| Mark-T | LEC | VET | VET | HAM | LEC | 6 |
| warrington_96 | GAS | BOT | HAM | BOT | LEC | 6 |
| Kevin-Lebo | LEC | LEC | HAM | VET | BOT | 6 |
| Stormeblue | GAS | VET | VET | HAM | LEC | 6 |
| Gregory-Blanton | LEC | VET | VET | HAM | LEC | 6 |
| Thane-N-Kirsten-Pipes | VER | VET | VET | HAM | LEC | 6 |
| Michael-McCabe | GAS | HAM | HAM | BOT | LEC | 6 |
| annabowen19 | BOT | HAM | HAM | BOT | VET | 5 |
| RustyEBs | LEC | HAM | VET | HAM | LEC | 5 |
| Ren-Henry | BOT | HAM | HAM | BOT | VET | 5 |
| huskermatt69 | BOT | BOT | BOT | HAM | LEC | 5 |
| frpoe211 | BOT | HAM | HAM | BOT | VET | 5 |
| Taylor-Barker | GAS | LEC | VET | HAM | LEC | 5 |
| Pete-Bull | ALB | HAM | HAM | LEC | VET | 5 |
| Levi-Schreck | GAS | HAM | HAM | BOT | VET | 4 |
| Jake-Whitlock | LEC | HAM | HAM | BOT | VET | 4 |
| Nick-Granath | VER | BOT | BOT | HAM | LEC | 4 |
| richardowenmerriman | GAS | HAM | HAM | BOT | VET | 4 |
| jr2.light | LEC | HAM | HAM | BOT | VET | 4 |
| Eivind-Aarstad | VER | HAM | HAM | VER | VET | 4 |
| Paul-Lindsay | VER | HAM | HAM | BOT | VET | 4 |
| scottpaq | GAS | HAM | HAM | BOT | VET | 4 |
| isaiah.e.ksu | VER | BOT | HAM | VER | VET | 4 |
| JGaiser94 | VET | HAM | HAM | BOT | VET | 4 |
| Tyler-Stevens | LEC | HAM | HAM | BOT | VET | 4 |
| barnlee14 | GAS | HAM | HAM | BOT | VET | 4 |
| focusfinder | GAS | HAM | BOT | HAM | LEC | 4 |
| Ryan-Kneale | GAS | HAM | HAM | BOT | VET | 4 |
| Matthew-Schofield | VER | BOT | HAM | BOT | VET | 4 |
| Robert-Barbosa | HAM | HAM | BOT | HAM | LEC | 4 |
| Guy-Homerston | LEC | HAM | HAM | BOT | VET | 4 |
| joseph.n.schmidt | VET | HAM | VET | BOT | LEC | 4 |
| Joshua-Kaiser | GAS | HAM | BOT | HAM | LEC | 4 |
| Andi-Smithers | GAS | HAM | HAM | BOT | VET | 4 |
| Marcel-Strijk | GAS | HAM | BOT | HAM | LEC | 4 |
| kirkseefeldt | GAS | BOT | BOT | VET | HAM | 4 |
| Blair-Savage | GAS | HAM | HAM | BOT | VET | 4 |
| Terry-White | LEC | HAM | HAM | BOT | VET | 4 |
| sootycorbett | GAS | HAM | HAM | BOT | VET | 4 |
| Babatunde-Awoyinka | LEC | HAM | HAM | BOT | VET | 4 |
| mitcheldiemer | HAM | LEC | HAM | LEC | BOT | 4 |
| brian.versmessen | GAS | HAM | HAM | BOT | VET | 4 |
| Ciara-Heaney | GAS | HAM | HAM | BOT | VET | 4 |
| Simon-Andrerson | GAS | HAM | HAM | BOT | VET | 4 |
| Jordan-Wong | BOT | HAM | HAM | BOT | VER | 4 |
| _awesome_wells | HAM | HAM | HAM | LEC | BOT | 4 |
| CarolSkoufis | GAS | HAM | HAM | BOT | VET | 4 |
| Raymond-Ezenwosu | GAS | HAM | HAM | BOT | VET | 4 |
| thane-. | VER | HAM | HAM | BOT | VET | 4 |
| Kevin-Thompson | GAS | BOT | HAM | BOT | VET | 4 |
| Ed-Forsyth | GAS | BOT | HAM | VER | BOT | 3 |
| 5birchtrees | GAS | HAM | HAM | BOT | VER | 3 |
| shelmac2000 | LEC | HAM | HAM | BOT | VER | 3 |
| ConnorBass4 | GAS | HAM | HAM | BOT | VER | 3 |
| Karen-McDougall | VET | HAM | HAM | VER | BOT | 3 |
| David-Sampson | GAS | HAM | HAM | VER | BOT | 3 |
| John-Kenfield | GAS | HAM | HAM | BOT | VER | 3 |
| d9case | GAS | HAM | HAM | BOT | VER | 3 |
| pandlscarter | GAS | HAM | HAM | BOT | VER | 3 |
| Ross-Buhrow | LEC | VET | VET | HAM | BOT | 3 |
| Ross-Barugh | GAS | BOT | BOT | VET | SAI | 3 |
| Santeri-Ounasti | BOT | BOT | BOT | LEC | GAS | 2 |
| Jennifer-Mueller | BOT | BOT | BOT | HAM | VER | 2 |
| Kierenisboring | LEC | HAM | BOT | HAM | VET | 2 |
| sureshkrsenapati | VET | BOT | BOT | LEC | HAM | 2 |
| Matt-Haywood | LEC | LEC | LEC | HAM | BOT | 2 |
| Lesia-Burford | LEC | LEC | LEC | BOT | HAM | 2 |
| Aaron-Perkins | VER | LEC | LEC | BOT | VET | 2 |
| maverickm754 | HAM | LEC | LEC | HAM | BOT | 2 |
| nqnewlin | VER | HAM | LEC | HAM | VER | 2 |
| flimas | GAS | VET | VET | BOT | VER | 2 |
| Christopher-Antoniou | HAM | GAS | LEC | HAM | BOT | 2 |
| Jeff-Leobold | VET | HAM | BOT | HAM | VER | 1 |
| Evan-Pardi | GAS | HAM | BOT | HAM | VER | 1 |
| Ronald-Moleveld | NOR | BOT | BOT | HAM | VER | 1 |
| Kristi-S | GAS | BOT | BOT | HAM | VER | 1 |
| wblank71 | GRO | HAM | VET | SAI | KVY | 1 |
2019 3Legs4Wheels Prediction League - France
| Player | Fastest | Pole | 1. | 2. | 3. | Points |
| --- | --- | --- | --- | --- | --- | --- |
| Babatunde-Awoyinka | VET | HAM | HAM | BOT | LEC | 11 |
| Robert-Barbosa | HAM | HAM | HAM | BOT | LEC | 10 |
| pandlscarter | GAS | HAM | HAM | BOT | LEC | 10 |
| Jake-Whitlock | VER | HAM | HAM | BOT | LEC | 10 |
| Levi-Schreck | VER | HAM | HAM | BOT | LEC | 10 |
| Kristi-S | LEC | HAM | HAM | BOT | LEC | 10 |
| Lesia-Burford | LEC | HAM | HAM | BOT | LEC | 10 |
| thcole | VET | BOT | HAM | BOT | LEC | 10 |
| Raymond-Ezenwosu | HAM | HAM | HAM | BOT | LEC | 10 |
| Brooks-De-Geer | VER | HAM | HAM | BOT | LEC | 10 |
| Pete-Bull | HAM | HAM | HAM | BOT | LEC | 10 |
| David-Excell | HAM | BOT | HAM | BOT | LEC | 9 |
| Mark-Harris | GAS | BOT | HAM | BOT | LEC | 9 |
| Terry-White | VET | HAM | HAM | BOT | VER | 8 |
| Evan-Pardi | LEC | HAM | HAM | BOT | VET | 7 |
| Ryan-Kneale | VER | HAM | HAM | BOT | VER | 7 |
| Jackoisonfire1 | LEC | HAM | HAM | BOT | VET | 7 |
| joe16.mathew | GAS | HAM | HAM | BOT | VET | 7 |
| adog4368 | GAS | HAM | HAM | VER | LEC | 7 |
| annabowen19 | HAM | HAM | HAM | BOT | VET | 7 |
| Quinn-Hartigan | BOT | HAM | HAM | VET | LEC | 7 |
| scottpaq | LEC | HAM | HAM | BOT | VET | 7 |
| RustyEBs | BOT | HAM | HAM | VET | LEC | 7 |
| mitcheldiemer | GAS | HAM | HAM | BOT | VET | 7 |
| Richard-Merriman | GAS | HAM | HAM | BOT | VET | 7 |
| Jennifer-Mueller | GAS | HAM | HAM | BOT | VET | 7 |
| Paul-Lindsay | BOT | HAM | HAM | BOT | VER | 7 |
| Matthew-Schofield | HAM | HAM | HAM | BOT | VET | 7 |
| Kevin-Lebo | LEC | HAM | HAM | BOT | VET | 7 |
| kirkseefeldt | HAM | HAM | HAM | BOT | VET | 7 |
| Travisty_22 | GAS | HAM | HAM | VER | LEC | 7 |
| CarolSkoufis | GAS | HAM | HAM | BOT | VET | 7 |
| Andi-Smithers | LEC | HAM | HAM | BOT | VET | 7 |
| Joshua-Kaiser | LEC | HAM | HAM | VET | LEC | 7 |
| thane-. | VER | HAM | HAM | BOT | VET | 7 |
| Tore-Nyhus | GAS | BOT | HAM | BOT | VER | 6 |
| sureshkrsenapati | LEC | VET | VET | BOT | LEC | 6 |
| Thane-N-Kirsten-Pipes | VER | BOT | HAM | BOT | VET | 6 |
| Arron-Billett | GAS | BOT | HAM | BOT | VER | 6 |
| aguerriero58 | GAS | BOT | HAM | BOT | VER | 6 |
| Lucas-Thomsen | RIC | HAM | HAM | LEC | BOT | 6 |
| Guy-Homerston | LEC | BOT | HAM | BOT | VET | 6 |
| Bjorn-Vondenhoff | GAS | BOT | HAM | BOT | VET | 6 |
| Taylor-Barker | GAS | HAM | BOT | HAM | LEC | 6 |
| Neal-Krysinski | VER | BOT | HAM | BOT | VET | 6 |
| d9case | BOT | BOT | HAM | BOT | VET | 6 |
| Billy-Wallace | LEC | HAM | HAM | LEC | BOT | 6 |
| ConnorBass4 | BOT | HAM | HAM | VET | BOT | 5 |
| Tom-Ling | BOT | HAM | HAM | VET | BOT | 5 |
| frpoe211 | BOT | HAM | HAM | VET | BOT | 5 |
| isaiah.e.ksu | HAM | HAM | HAM | VET | BOT | 5 |
| molliejill4 | VER | HAM | HAM | LEC | VER | 5 |
| Ian-White | BOT | HAM | VET | HAM | LEC | 5 |
| AshWoody90 | GAS | HAM | HAM | VET | BOT | 5 |
| Gregory-Blanton | GAS | BOT | BOT | HAM | LEC | 5 |
| Ciara-Heaney | LEC | HAM | HAM | VET | BOT | 5 |
| Matt-Monahan | VER | BOT | BOT | HAM | LEC | 5 |
| David-Sampson | VER | BOT | HAM | LEC | BOT | 5 |
| Cody-Gayer | HAM | BOT | BOT | HAM | LEC | 5 |
| Matt-Haywood | VER | HAM | HAM | VET | BOT | 5 |
| flimas | VER | BOT | BOT | HAM | LEC | 5 |
| sootycorbett | BOT | HAM | HAM | VET | BOT | 5 |
| Jared-Fields | VER | BOT | BOT | HAM | LEC | 5 |
| warrington_96 | LEC | BOT | BOT | HAM | LEC | 5 |
| Karen-McDougall | BOT | VET | HAM | LEC | VET | 4 |
| Nick-Granath | GAS | HAM | HAM | VET | VER | 4 |
| Kierenisboring | VER | BOT | VET | BOT | HAM | 4 |
| Tyler-Stevens | LEC | VET | VET | HAM | LEC | 4 |
| Travis-Parker | BOT | VET | VET | HAM | LEC | 4 |
| Owen-Frampton | LEC | VET | HAM | LEC | VET | 4 |
| JayVic7 | VER | HAM | HAM | VET | VER | 4 |
| Colby-Broderick | VER | HAM | HAM | VER | VET | 4 |
| maverickm754 | GAS | LEC | VET | HAM | LEC | 4 |
| Christopher-Antoniou | VET | LEC | LEC | HAM | VET | 3 |
| Ronald-Moleveld | NOR | HAM | BOT | HAM | HUL | 3 |
| Jordan-Wong | HAM | BOT | BOT | VET | HAM | 2 |
| Marcel-Strijk | VER | HAM | VET | HAM | VER | 2 |
| Matt-Harmer | GAS | BOT | BOT | HAM | VET | 2 |
| Gary-Smith | LEC | BOT | BOT | HAM | VET | 2 |
| Michael-McCabe | BOT | BOT | BOT | LEC | NOR | 2 |
| Ross-Buhrow | LEC | VET | VET | HAM | BOT | 2 |
| Rachel-Lloyd | GAS | BOT | BOT | HAM | VER | 2 |
| brian.versmessen | GAS | BOT | BOT | HAM | VET | 2 |
| Stormeblue | BOT | BOT | LEC | VET | HAM | 2 |
| joseph.n.schmidt | HAM | VET | VET | HAM | VER | 1 |
2019 3Legs4Wheels Prediction League - Austria
| Player | Fastest | Pole | 1. | 2. | 3. | Points |
| --- | --- | --- | --- | --- | --- | --- |
| Mark-Harris | BOT | LEC | HAM | LEC | BOT | 7 |
| Raymond-Ezenwosu | VER | HAM | HAM | LEC | BOT | 7 |
| ConnorBass4 | BOT | HAM | HAM | LEC | BOT | 6 |
| Tom-Ling | GAS | HAM | HAM | LEC | BOT | 6 |
| David-Sampson | VET | HAM | HAM | LEC | BOT | 6 |
| flimas | HAM | HAM | HAM | LEC | BOT | 6 |
| Matt-Haywood | HAM | HAM | HAM | LEC | BOT | 6 |
| Brooks-De-Geer | RIC | HAM | HAM | LEC | BOT | 6 |
| brian.versmessen | HAM | HAM | HAM | LEC | BOT | 6 |
| warrington_96 | VER | LEC | LEC | HAM | BOT | 6 |
| Thane-N-Kirsten-Pipes | VER | LEC | LEC | HAM | BOT | 6 |
| Tore-Nyhus | VER | BOT | HAM | VER | BOT | 5 |
| Colby-Broderick | VER | HAM | LEC | HAM | BOT | 5 |
| Arron-Billett | VER | HAM | HAM | LEC | VER | 5 |
| sureshkrsenapati | LEC | LEC | LEC | VET | BOT | 5 |
| Pete-Bull | VER | LEC | HAM | LEC | VET | 5 |
| Karen-McDougall | VER | HAM | HAM | LEC | RIC | 4 |
| Kierenisboring | LEC | HAM | HAM | VER | BOT | 4 |
| adog4368 | LEC | HAM | HAM | LEC | VER | 4 |
| mitcheldiemer | HAM | HAM | HAM | VER | BOT | 4 |
| kirkseefeldt | VER | HAM | HAM | VET | BOT | 4 |
| andyhixx | VER | HAM | HAM | LEC | VET | 4 |
| Billy-Wallace | VER | HAM | HAM | LEC | VET | 4 |
| Gary-Smith | LEC | VET | HAM | VET | BOT | 3 |
| Quinn-Hartigan | LEC | HAM | HAM | VET | BOT | 3 |
| AshWoody90 | VER | BOT | HAM | BOT | LEC | 3 |
| David-Skewes | GAS | HAM | HAM | VET | BOT | 3 |
| joseph.n.schmidt | HAM | HAM | HAM | LEC | VET | 3 |
| Jordan-Wong | VET | HAM | HAM | LEC | VET | 3 |
| Babatunde-Awoyinka | HAM | HAM | HAM | LEC | VET | 3 |
| Guy-Homerston | VER | BOT | BOT | HAM | LEC | 3 |
| Ed-Forsyth | LEC | BOT | HAM | VET | BOT | 3 |
| Simon-Andrerson | VER | HAM | HAM | BOT | LEC | 3 |
| Christopher-Antoniou | VER | LEC | LEC | HAM | VET | 3 |
| Levi-Schreck | VER | BOT | BOT | HAM | LEC | 3 |
| Jared-Fields | BOT | HAM | HAM | LEC | VET | 3 |
| Bjorn-Vondenhoff | VER | LEC | LEC | HAM | VET | 3 |
| mlistmeier | GAS | LEC | LEC | BOT | HAM | 3 |
| Santeri-Ounasti | BOT | BOT | BOT | VER | HAM | 2 |
| Jake-Whitlock | VER | HAM | HAM | BOT | VET | 2 |
| DazzlerOfKernow | GAS | HAM | HAM | BOT | VER | 2 |
| Scoot-Scoot | VER | HAM | HAM | BOT | VET | 2 |
| aguerriero58 | LEC | BOT | HAM | BOT | VER | 2 |
| Robert-Barbosa | GAS | HAM | BOT | HAM | VER | 2 |
| scottpaq | LEC | HAM | HAM | BOT | LEC | 2 |
| focusfinder | VER | HAM | HAM | BOT | VET | 2 |
| pandlscarter | GAS | HAM | HAM | BOT | LEC | 2 |
| Jennifer-Mueller | BOT | HAM | HAM | BOT | VER | 2 |
| wblank71 | BOT | LEC | VET | VER | RIC | 2 |
| Ciara-Heaney | VET | HAM | HAM | BOT | LEC | 2 |
| Kevin-Lebo | LEC | HAM | HAM | BOT | LEC | 2 |
| Michael-McCabe | GAS | HAM | HAM | VER | LEC | 2 |
| tyler-brooks | LEC | BOT | BOT | HAM | LEC | 2 |
| Matthew-Schofield | LEC | HAM | HAM | BOT | LEC | 2 |
| Kristi-S | GAS | HAM | HAM | BOT | LEC | 2 |
| Lucas-Thomsen | VER | HAM | HAM | BOT | VET | 2 |
| Rachel-Lloyd | LEC | BOT | BOT | HAM | VER | 2 |
| Travisty_22 | LEC | HAM | HAM | BOT | VER | 2 |
| Cody-Gayer | HAM | LEC | LEC | HAM | VET | 2 |
| Ross-Buhrow | BOT | LEC | LEC | HAM | VET | 2 |
| CarolSkoufis | VET | HAM | HAM | BOT | LEC | 2 |
| d9case | HAM | HAM | HAM | BOT | LEC | 2 |
| frpoe211 | BOT | BOT | HAM | BOT | VER | 2 |
| Christopher-Bouchey | LEC | HAM | HAM | BOT | LEC | 2 |
| Jackoisonfire1 | BOT | LEC | LEC | HAM | VET | 2 |
| Stormeblue | BOT | LEC | LEC | VET | HAM | 2 |
| Taylor-Barker | LEC | HAM | HAM | BOT | LEC | 2 |
| thane-. | HAM | HAM | HAM | BOT | LEC | 2 |
| Evan-Pardi | LEC | BOT | HAM | VET | VER | 1 |
| Richard-Merriman | GAS | HAM | HAM | BOT | VET | 1 |
| Paul-Lindsay | HAM | HAM | HAM | BOT | VET | 1 |
| Travis-Parker | GAS | HAM | HAM | VER | VET | 1 |
| Nick-Granath | LEC | BOT | HAM | VER | VET | 1 |
| Matt-Monahan | LEC | BOT | BOT | HAM | VET | 1 |
| Kevin-Thompson | GAS | HAM | HAM | BOT | VET | 1 |
| sootycorbett | NOR | BOT | HAM | BOT | VET | 1 |
| Tyler-Stevens | LEC | HAM | HAM | BOT | VET | 1 |
| Lesia-Burford | LEC | BOT | HAM | BOT | VET | 1 |
| Terry-White | GAS | HAM | HAM | VET | LEC | 1 |
| Ronald-Moleveld | RAI | HAM | BOT | HAM | NOR | 1 |
| David-Excell | HAM | HAM | HAM | BOT | VET | 1 |
| Mark-T | HAM | HAM | HAM | VET | LEC | 1 |
| Matt-Harmer | VET | HAM | HAM | BOT | VET | 1 |
| thcole | LEC | HAM | HAM | BOT | VET | 1 |
2019 3Legs4Wheels Prediction League - Great Britain
| Player | Fastest | Pole | 1. | 2. | 3. | Points |
| --- | --- | --- | --- | --- | --- | --- |
| Levi-Schreck | HAM | HAM | HAM | BOT | LEC | 10 |
| Jennifer-Mueller | HAM | HAM | HAM | BOT | LEC | 10 |
| adog4368 | HAM | HAM | HAM | BOT | LEC | 10 |
| Richard-Merriman | HAM | HAM | HAM | BOT | LEC | 10 |
| annabowen19 | HAM | HAM | HAM | BOT | LEC | 10 |
| Scoot-Scoot | HAM | HAM | HAM | BOT | LEC | 10 |
| Matt-Haywood | HAM | HAM | HAM | BOT | LEC | 10 |
| Andi-Smithers | VET | HAM | HAM | BOT | LEC | 9 |
| Ian-White | VET | HAM | HAM | BOT | LEC | 9 |
| scottpaq | VER | HAM | HAM | BOT | LEC | 9 |
| ConnorBass4 | VER | HAM | HAM | BOT | LEC | 9 |
| thcole | VET | HAM | HAM | BOT | LEC | 9 |
| frpoe211 | VER | HAM | HAM | BOT | LEC | 9 |
| Lesia-Burford | VET | HAM | HAM | BOT | LEC | 9 |
| CarolSkoufis | VET | HAM | HAM | BOT | LEC | 9 |
| David-Excell | VER | HAM | HAM | BOT | LEC | 9 |
| Jared-Fields | LEC | HAM | HAM | BOT | LEC | 9 |
| Guy-Homerston | VET | HAM | HAM | BOT | LEC | 9 |
| d9case | VET | HAM | HAM | BOT | LEC | 9 |
| Jake-Whitlock | HAM | HAM | HAM | BOT | VET | 7 |
| aguerriero58 | GAS | BOT | HAM | BOT | VER | 7 |
| Billy-Wallace | VER | BOT | HAM | BOT | VET | 7 |
| Matthew-Schofield | HAM | HAM | HAM | BOT | VET | 7 |
| Raymond-Ezenwosu | HAM | HAM | HAM | BOT | VET | 7 |
| Cody-Gayer | HAM | HAM | HAM | VET | LEC | 7 |
| Bjorn-Vondenhoff | VET | HAM | HAM | BOT | VER | 6 |
| Ryan-Kneale | VER | HAM | HAM | BOT | VET | 6 |
| Paul-Lindsay | VER | HAM | HAM | BOT | VET | 6 |
| Julian-McMahon-Hide | LEC | HAM | HAM | BOT | VET | 6 |
| DazzlerOfKernow | HAM | HAM | HAM | LEC | BOT | 6 |
| Karen-McDougall | NOR | HAM | HAM | VER | LEC | 6 |
| Travis-Parker | LEC | HAM | HAM | VET | LEC | 6 |
| Shane-Clifford | LEC | HAM | HAM | BOT | VET | 6 |
| randomstuffal | NOR | HAM | HAM | BOT | VER | 6 |
| Tore-Nyhus | VET | HAM | HAM | VET | LEC | 6 |
| Simon-Andrerson | VER | HAM | HAM | BOT | VET | 6 |
| maverickm754 | LEC | HAM | HAM | BOT | VET | 6 |
| pandlscarter | LEC | HAM | HAM | BOT | VER | 6 |
| Ciara-Heaney | LEC | HAM | HAM | BOT | VET | 6 |
| Kevin-Lebo | VER | HAM | HAM | BOT | VER | 6 |
| brian.versmessen | VER | HAM | HAM | BOT | VER | 6 |
| Ross-Buhrow | GAS | HAM | HAM | BOT | VET | 6 |
| Lucas-Thomsen | VER | HAM | HAM | BOT | VER | 6 |
| Michael-McCabe | VER | HAM | HAM | VER | LEC | 6 |
| Evan-Pardi | GAS | HAM | HAM | BOT | NOR | 6 |
| AJeremyBlake | LEC | BOT | BOT | HAM | LEC | 6 |
| Arron-Billett | VET | HAM | HAM | VER | LEC | 6 |
| Rachel-Lloyd | VER | HAM | HAM | BOT | VER | 6 |
| Brooks-De-Geer | LEC | HAM | HAM | VET | LEC | 6 |
| Taylor-Barker | BOT | HAM | HAM | VET | LEC | 6 |
| mitcheldiemer | LEC | HAM | HAM | LEC | BOT | 5 |
| David-Skewes | HAM | HAM | HAM | VER | BOT | 5 |
| Babatunde-Awoyinka | NOR | HAM | HAM | LEC | BOT | 5 |
| joseph.n.schmidt | HAM | HAM | HAM | LEC | VER | 5 |
| Tom-Ling | VER | HAM | HAM | LEC | BOT | 5 |
| RustyEBs | HAM | HAM | HAM | LEC | VET | 5 |
| tyler-brooks | VET | HAM | HAM | LEC | BOT | 5 |
| Kristi-S | VET | LEC | HAM | LEC | BOT | 5 |
| Christopher-Antoniou | VER | HAM | HAM | LEC | BOT | 5 |
| Mark-Harris | VER | HAM | HAM | LEC | BOT | 5 |
| Matt-Harmer | VET | HAM | HAM | VET | BOT | 4 |
| Nick-Granath | VER | HAM | HAM | VET | BOT | 4 |
| wblank71 | LEC | BOT | VET | RIC | LEC | 4 |
| focusfinder | VER | HAM | HAM | VET | BOT | 4 |
| Stuart-Adams | HAM | HAM | HAM | VER | RIC | 4 |
| Ren-Henry | LEC | HAM | HAM | VET | BOT | 4 |
| Tyler-Stevens | HAM | HAM | HAM | VET | VER | 4 |
| Terry-White | LEC | HAM | HAM | VET | BOT | 4 |
| Pete-Bull | VER | HAM | HAM | LEC | NOR | 4 |
| Kevin-Thompson | VER | HAM | HAM | VET | BOT | 4 |
| Kierenisboring | VER | HAM | VET | HAM | LEC | 4 |
| andyhixx | LEC | HAM | HAM | LEC | VET | 4 |
| Gregory-Blanton | GAS | LEC | HAM | LEC | VER | 4 |
| sootycorbett | VET | HAM | HAM | LEC | SAI | 4 |
| Robert-Barbosa | HAM | HAM | BOT | HAM | VER | 3 |
| Marcel-Strijk | VER | HAM | HAM | VER | VET | 3 |
| flimas | LEC | HAM | HAM | VET | VER | 3 |
| David-Sampson | LEC | HAM | HAM | VER | VET | 3 |
| Mark-T | HAM | LEC | LEC | HAM | VET | 3 |
| thane-. | HAM | LEC | LEC | VET | HAM | 3 |
| sureshkrsenapati | LEC | HAM | VET | HAM | BOT | 2 |
| isaiah.e.ksu | HAM | LEC | LEC | VER | VET | 2 |
| Colby-Broderick | VET | LEC | LEC | HAM | VET | 2 |
| Ronald-Moleveld | NOR | HAM | BOT | HAM | NOR | 2 |
| Jackoisonfire1 | VER | LEC | LEC | VET | HAM | 2 |
| Thane-N-Kirsten-Pipes | BOT | LEC | LEC | HAM | VER | 2 |
| Stormeblue | BOT | LEC | LEC | HAM | VET | 2 |
| Tanner-Long | VET | HAM | VER | LEC | VET | 1 |
| the_MADler | BOT | VET | VET | HAM | VER | 1 |
2019 3Legs4Wheels Prediction League - Germany
| Player | Fastest | Pole | 1. | 2. | 3. | Points |
| --- | --- | --- | --- | --- | --- | --- |
| Richard-Merriman | HAM | HAM | HAM | LEC | VER | 0 |
| scottpaq | HAM | HAM | HAM | BOT | VER | 0 |
| thane-. | BOT | HAM | HAM | BOT | LEC | 0 |
| Jackoisonfire1 | VER | BOT | BOT | HAM | VET | 0 |
2019 3Legs4Wheels Prediction League
| Player | Rank | Aus | Bah | Chi | Aze | Spa | Mon | Can | Fra | Aus | Gre | Total |
| --- | --- | --- | --- | --- | --- | --- | --- | --- | --- | --- | --- | --- |
| Jared-Fields | 1 | 6 | 6 | 4 | 6 | 6 | 5 | 7 | 5 | 3 | 9 | 57 |
| David-Excell | 2 | 7 | 2 | 4 | 6 | 7 | 5 | 6 | 9 | 1 | 9 | 56 |
| Levi-Schreck | 3 | 2 | 4 | 2 | 5 | 10 | 5 | 4 | 10 | 3 | 10 | 55 |
| annabowen19 | 4 | 5 | 9 | 4 | 2 | 7 | 5 | 5 | 7 | 0 | 10 | 54 |
| Kristi-S | 4 | 3 | 6 | 9 | 3 | 10 | 5 | 1 | 10 | 2 | 5 | 54 |
| Ciara-Heaney | 6 | 7 | 4 | 9 | 2 | 6 | 8 | 4 | 5 | 2 | 6 | 53 |
| Billy-Wallace | 7 | 4 | 3 | 4 | 0 | 7 | 6 | 10 | 6 | 4 | 7 | 51 |
| thcole | 7 | 3 | 2 | 3 | 5 | 3 | 8 | 7 | 10 | 1 | 9 | 51 |
| Matt-Haywood | 7 | 0 | 7 | 4 | 6 | 4 | 7 | 2 | 5 | 6 | 10 | 51 |
| mitcheldiemer | 7 | 4 | 6 | 6 | 2 | 6 | 7 | 4 | 7 | 4 | 5 | 51 |
| Brooks-De-Geer | 11 | 4 | 3 | 2 | 4 | 3 | 5 | 7 | 10 | 6 | 6 | 50 |
| Bjorn-Vondenhoff | 11 | 6 | 6 | 0 | 4 | 10 | 2 | 7 | 6 | 3 | 6 | 50 |
| Jake-Whitlock | 11 | 0 | 6 | 9 | 2 | 4 | 6 | 4 | 10 | 2 | 7 | 50 |
| Jackoisonfire1 | 11 | 3 | 9 | 6 | 3 | 6 | 6 | 6 | 7 | 2 | 2 | 50 |
| Paul-Lindsay | 15 | 4 | 10 | 2 | 4 | 6 | 5 | 4 | 7 | 1 | 6 | 49 |
| Michael-McCabe | 16 | 0 | 9 | 4 | 6 | 6 | 7 | 6 | 2 | 2 | 6 | 48 |
| Tom-Ling | 16 | 4 | 2 | 4 | 5 | 4 | 7 | 6 | 5 | 6 | 5 | 48 |
| andyhixx | 18 | 4 | 4 | 6 | 6 | 2 | 7 | 10 | 0 | 4 | 4 | 47 |
| frpoe211 | 18 | 6 | 5 | 4 | 3 | 6 | 2 | 5 | 5 | 2 | 9 | 47 |
| scottpaq | 18 | 7 | 2 | 3 | 2 | 6 | 5 | 4 | 7 | 2 | 9 | 47 |
| Mark-Harris | 18 | 0 | 4 | 3 | 4 | 3 | 5 | 7 | 9 | 7 | 5 | 47 |
| Pete-Bull | 22 | 0 | 6 | 4 | 2 | 5 | 5 | 5 | 10 | 5 | 4 | 46 |
| Andi-Smithers | 22 | 0 | 6 | 4 | 4 | 6 | 6 | 4 | 7 | 0 | 9 | 46 |
| Cody-Gayer | 22 | 4 | 6 | 5 | 3 | 6 | 2 | 6 | 5 | 2 | 7 | 46 |
| Jennifer-Mueller | 25 | 5 | 2 | 4 | 2 | 6 | 5 | 2 | 7 | 2 | 10 | 45 |
| Robert-Barbosa | 25 | 2 | 6 | 2 | 7 | 6 | 3 | 4 | 10 | 2 | 3 | 45 |
| CarolSkoufis | 25 | 0 | 6 | 4 | 2 | 6 | 5 | 4 | 7 | 2 | 9 | 45 |
| Babatunde-Awoyinka | 28 | 0 | 9 | 0 | 3 | 5 | 4 | 4 | 11 | 3 | 5 | 44 |
| Tore-Nyhus | 28 | 1 | 6 | 4 | 1 | 4 | 5 | 6 | 6 | 5 | 6 | 44 |
| Terry-White | 30 | 4 | 4 | 3 | 4 | 6 | 5 | 4 | 8 | 1 | 4 | 43 |
| Matthew-Schofield | 31 | 3 | 3 | 3 | 2 | 10 | 1 | 4 | 7 | 2 | 7 | 42 |
| Guy-Homerston | 31 | 0 | 2 | 2 | 4 | 7 | 5 | 4 | 6 | 3 | 9 | 42 |
| Simon-Andrerson | 31 | 0 | 0 | 9 | 6 | 7 | 7 | 4 | 0 | 3 | 6 | 42 |
| Kevin-Lebo | 31 | 0 | 6 | 4 | 6 | 0 | 5 | 6 | 7 | 2 | 6 | 42 |
| Lesia-Burford | 35 | 0 | 3 | 1 | 4 | 7 | 4 | 2 | 10 | 1 | 9 | 41 |
| brian.versmessen | 35 | 0 | 6 | 2 | 4 | 9 | 2 | 4 | 2 | 6 | 6 | 41 |
| warrington_96 | 35 | 0 | 0 | 3 | 7 | 7 | 7 | 6 | 5 | 6 | 0 | 41 |
| Ren-Henry | 38 | 0 | 6 | 3 | 6 | 9 | 7 | 5 | 0 | 0 | 4 | 40 |
| Lucas-Thomsen | 38 | 4 | 4 | 2 | 7 | 3 | 0 | 6 | 6 | 2 | 6 | 40 |
| Ross-Buhrow | 38 | 4 | 4 | 2 | 6 | 6 | 5 | 3 | 2 | 2 | 6 | 40 |
| Thane-N-Kirsten-Pipes | 38 | 0 | 4 | 2 | 3 | 6 | 5 | 6 | 6 | 6 | 2 | 40 |
| Ryan-Kneale | 42 | 6 | 0 | 0 | 5 | 1 | 10 | 4 | 7 | 0 | 6 | 39 |
| kirkseefeldt | 42 | 0 | 4 | 4 | 3 | 8 | 5 | 4 | 7 | 4 | 0 | 39 |
| Taylor-Barker | 42 | 4 | 3 | 5 | 2 | 4 | 2 | 5 | 6 | 2 | 6 | 39 |
| d9case | 45 | 0 | 2 | 4 | 2 | 7 | 3 | 3 | 6 | 2 | 9 | 38 |
| Colby-Broderick | 45 | 4 | 4 | 3 | 2 | 4 | 4 | 6 | 4 | 5 | 2 | 38 |
| RustyEBs | 47 | 2 | 1 | 4 | 2 | 5 | 6 | 5 | 7 | 0 | 5 | 37 |
| Tyler-Stevens | 47 | 4 | 4 | 2 | 2 | 7 | 5 | 4 | 4 | 1 | 4 | 37 |
| Evan-Pardi | 49 | 4 | 6 | 2 | 3 | 6 | 0 | 1 | 7 | 1 | 6 | 36 |
| Travis-Parker | 49 | 0 | 0 | 4 | 2 | 6 | 7 | 6 | 4 | 1 | 6 | 36 |
| sootycorbett | 49 | 4 | 6 | 2 | 2 | 3 | 5 | 4 | 5 | 1 | 4 | 36 |
| flimas | 49 | 0 | 4 | 1 | 4 | 6 | 5 | 2 | 5 | 6 | 3 | 36 |
| Rachel-Lloyd | 53 | 0 | 9 | 6 | 2 | 6 | 2 | 0 | 2 | 2 | 6 | 35 |
| ConnorBass4 | 53 | 0 | 0 | 0 | 0 | 7 | 5 | 3 | 5 | 6 | 9 | 35 |
| focusfinder | 53 | 3 | 4 | 6 | 8 | 4 | 0 | 4 | 0 | 2 | 4 | 35 |
| Shane-Clifford | 53 | 4 | 2 | 2 | 4 | 6 | 5 | 6 | 0 | 0 | 6 | 35 |
| Christopher-Antoniou | 53 | 0 | 4 | 6 | 6 | 2 | 4 | 2 | 3 | 3 | 5 | 35 |
| Ian-White | 58 | 4 | 2 | 0 | 4 | 9 | 0 | 0 | 5 | 0 | 9 | 33 |
| maverickm754 | 58 | 0 | 7 | 4 | 5 | 0 | 5 | 2 | 4 | 0 | 6 | 33 |
| JayVic7 | 60 | 0 | 4 | 6 | 2 | 8 | 2 | 6 | 4 | 0 | 0 | 32 |
| thane-. | 60 | 0 | 4 | 0 | 0 | 7 | 5 | 4 | 7 | 2 | 3 | 32 |
| Nick-Granath | 60 | 3 | 2 | 3 | 4 | 5 | 2 | 4 | 4 | 1 | 4 | 32 |
| Marcel-Strijk | 63 | 1 | 6 | 1 | 2 | 10 | 2 | 4 | 2 | 0 | 3 | 31 |
| Arron-Billett | 63 | 0 | 0 | 3 | 0 | 0 | 4 | 7 | 6 | 5 | 6 | 31 |
| Ronald-Moleveld | 65 | 0 | 4 | 3 | 8 | 3 | 5 | 1 | 3 | 1 | 2 | 30 |
| Kevin-Thompson | 65 | 5 | 3 | 4 | 2 | 4 | 3 | 4 | 0 | 1 | 4 | 30 |
| Scoot-Scoot | 67 | 0 | 6 | 0 | 3 | 0 | 2 | 6 | 0 | 2 | 10 | 29 |
| Paul-Simon | 67 | 0 | 6 | 4 | 3 | 4 | 5 | 7 | 0 | 0 | 0 | 29 |
| Ed-Forsyth | 67 | 3 | 4 | 2 | 2 | 6 | 6 | 3 | 0 | 3 | 0 | 29 |
| Mark-T | 67 | 4 | 4 | 2 | 3 | 1 | 5 | 6 | 0 | 1 | 3 | 29 |
| Raymond-Ezenwosu | 71 | 0 | 0 | 0 | 0 | 0 | 0 | 4 | 10 | 7 | 7 | 28 |
| aguerriero58 | 71 | 0 | 0 | 6 | 1 | 2 | 4 | 0 | 6 | 2 | 7 | 28 |
| joseph.n.schmidt | 71 | 0 | 0 | 0 | 2 | 6 | 7 | 4 | 1 | 3 | 5 | 28 |
| David-Sampson | 71 | 0 | 2 | 1 | 2 | 0 | 6 | 3 | 5 | 6 | 3 | 28 |
| Gregory-Blanton | 75 | 0 | 5 | 0 | 2 | 3 | 2 | 6 | 5 | 0 | 4 | 27 |
| Kierenisboring | 75 | 2 | 2 | 2 | 4 | 2 | 1 | 2 | 4 | 4 | 4 | 27 |
| pandlscarter | 77 | 0 | 0 | 0 | 0 | 0 | 5 | 3 | 10 | 2 | 6 | 26 |
| Julian-McMahon-Hide | 78 | 0 | 0 | 0 | 0 | 6 | 7 | 6 | 0 | 0 | 6 | 25 |
| Jeff-Leobold | 78 | 4 | 3 | 6 | 4 | 5 | 2 | 1 | 0 | 0 | 0 | 25 |
| Dan-Puglisi | 80 | 2 | 5 | 5 | 7 | 5 | 0 | 0 | 0 | 0 | 0 | 24 |
| Matt-Harmer | 80 | 0 | 0 | 2 | 2 | 0 | 7 | 6 | 2 | 1 | 4 | 24 |
| Stormeblue | 80 | 1 | 2 | 4 | 2 | 1 | 2 | 6 | 2 | 2 | 2 | 24 |
| Gary-Smith | 80 | 0 | 2 | 2 | 4 | 0 | 5 | 6 | 2 | 3 | 0 | 24 |
| Karen-McDougall | 80 | 0 | 0 | 3 | 0 | 4 | 0 | 3 | 4 | 4 | 6 | 24 |
| Santeri-Ounasti | 85 | 4 | 5 | 2 | 6 | 0 | 2 | 2 | 0 | 2 | 0 | 23 |
| AshWoody90 | 86 | 1 | 0 | 2 | 0 | 0 | 5 | 6 | 5 | 3 | 0 | 22 |
| adog4368 | 87 | 0 | 0 | 0 | 0 | 0 | 0 | 0 | 7 | 4 | 10 | 21 |
| Jordan-Wong | 87 | 0 | 0 | 6 | 6 | 0 | 0 | 4 | 2 | 3 | 0 | 21 |
| Joshua-Kaiser | 89 | 3 | 6 | 0 | 0 | 0 | 0 | 4 | 7 | 0 | 0 | 20 |
| isaiah.e.ksu | 89 | 0 | 0 | 1 | 3 | 5 | 0 | 4 | 5 | 0 | 2 | 20 |
| Christopher-Bouchey | 91 | 0 | 6 | 4 | 0 | 7 | 0 | 0 | 0 | 2 | 0 | 19 |
| Richard-Merriman | 92 | 0 | 0 | 0 | 0 | 0 | 0 | 0 | 7 | 1 | 10 | 18 |
| Blair-Savage | 92 | 0 | 0 | 0 | 3 | 6 | 5 | 4 | 0 | 0 | 0 | 18 |
| Will-Goodwin | 94 | 0 | 4 | 6 | 7 | 0 | 0 | 0 | 0 | 0 | 0 | 17 |
| Matt-Monahan | 94 | 0 | 7 | 4 | 0 | 0 | 0 | 0 | 5 | 1 | 0 | 17 |
| Phil-Cooper | 94 | 1 | 4 | 0 | 6 | 6 | 0 | 0 | 0 | 0 | 0 | 17 |
| _awesome_wells | 94 | 0 | 4 | 0 | 3 | 6 | 0 | 4 | 0 | 0 | 0 | 17 |
| Adrian-Smith | 98 | 0 | 6 | 0 | 9 | 0 | 0 | 0 | 0 | 0 | 0 | 15 |
| Ryan-Harmon | 98 | 3 | 0 | 4 | 2 | 6 | 0 | 0 | 0 | 0 | 0 | 15 |
| John-Kenfield | 98 | 3 | 0 | 1 | 2 | 6 | 0 | 3 | 0 | 0 | 0 | 15 |
| Kimi-Raikkonen | 98 | 3 | 2 | 0 | 6 | 4 | 0 | 0 | 0 | 0 | 0 | 15 |
| sureshkrsenapati | 98 | 0 | 0 | 0 | 0 | 0 | 0 | 2 | 6 | 5 | 2 | 15 |
| davidroebuck3 | 103 | 3 | 9 | 2 | 0 | 0 | 0 | 0 | 0 | 0 | 0 | 14 |
| Dean-Cumming | 103 | 0 | 9 | 5 | 0 | 0 | 0 | 0 | 0 | 0 | 0 | 14 |
| tyler-brooks | 103 | 7 | 0 | 0 | 0 | 0 | 0 | 0 | 0 | 2 | 5 | 14 |
| JGaiser94 | 103 | 0 | 6 | 4 | 0 | 0 | 0 | 4 | 0 | 0 | 0 | 14 |
| Duane-Schonberg | 103 | 0 | 6 | 6 | 2 | 0 | 0 | 0 | 0 | 0 | 0 | 14 |
| Jeffrey-Johnson | 108 | 0 | 3 | 2 | 2 | 6 | 0 | 0 | 0 | 0 | 0 | 13 |
| 5birchtrees | 108 | 0 | 2 | 0 | 0 | 3 | 5 | 3 | 0 | 0 | 0 | 13 |
| Gregory-Zobel | 108 | 3 | 2 | 4 | 4 | 0 | 0 | 0 | 0 | 0 | 0 | 13 |
| Zakary-Cornwall | 108 | 0 | 3 | 3 | 4 | 3 | 0 | 0 | 0 | 0 | 0 | 13 |
| astrotahir | 112 | 0 | 0 | 0 | 0 | 2 | 10 | 0 | 0 | 0 | 0 | 12 |
| Red-Bennett | 112 | 3 | 9 | 0 | 0 | 0 | 0 | 0 | 0 | 0 | 0 | 12 |
| Brian-Levangie | 112 | 5 | 0 | 1 | 6 | 0 | 0 | 0 | 0 | 0 | 0 | 12 |
| barnlee14 | 112 | 0 | 0 | 0 | 2 | 6 | 0 | 4 | 0 | 0 | 0 | 12 |
| Ben-Johnson | 112 | 3 | 2 | 4 | 3 | 0 | 0 | 0 | 0 | 0 | 0 | 12 |
| Aaron-Perkins | 112 | 1 | 2 | 2 | 1 | 3 | 1 | 2 | 0 | 0 | 0 | 12 |
| Andres-Hernandez | 118 | 0 | 0 | 0 | 0 | 4 | 1 | 6 | 0 | 0 | 0 | 11 |
| Matt-Eshelman | 118 | 5 | 4 | 0 | 2 | 0 | 0 | 0 | 0 | 0 | 0 | 11 |
| Travis-Dorado | 118 | 4 | 0 | 3 | 0 | 4 | 0 | 0 | 0 | 0 | 0 | 11 |
| Owen-Frampton | 118 | 0 | 4 | 3 | 0 | 0 | 0 | 0 | 4 | 0 | 0 | 11 |
| wblank71 | 118 | 0 | 0 | 0 | 0 | 0 | 4 | 1 | 0 | 2 | 4 | 11 |
| bhardy74 | 123 | 0 | 10 | 0 | 0 | 0 | 0 | 0 | 0 | 0 | 0 | 10 |
| Quinn-Hartigan | 123 | 0 | 0 | 0 | 0 | 0 | 0 | 0 | 7 | 3 | 0 | 10 |
| TheMostSteve | 123 | 0 | 6 | 4 | 0 | 0 | 0 | 0 | 0 | 0 | 0 | 10 |
| Neal-Krysinski | 123 | 0 | 0 | 0 | 0 | 4 | 0 | 0 | 6 | 0 | 0 | 10 |
| Ross-Barugh | 123 | 0 | 0 | 2 | 0 | 3 | 2 | 3 | 0 | 0 | 0 | 10 |
| Matthew-Adams2 | 128 | 0 | 9 | 0 | 0 | 0 | 0 | 0 | 0 | 0 | 0 | 9 |
| Owen-Hutter | 128 | 0 | 9 | 0 | 0 | 0 | 0 | 0 | 0 | 0 | 0 | 9 |
| Thomas-Gibson | 128 | 0 | 9 | 0 | 0 | 0 | 0 | 0 | 0 | 0 | 0 | 9 |
| peterxyu | 128 | 0 | 0 | 9 | 0 | 0 | 0 | 0 | 0 | 0 | 0 | 9 |
| Travisty_22 | 128 | 0 | 0 | 0 | 0 | 0 | 0 | 0 | 7 | 2 | 0 | 9 |
| Anthony-Perez | 128 | 1 | 6 | 2 | 0 | 0 | 0 | 0 | 0 | 0 | 0 | 9 |
| Simon-Watts | 128 | 3 | 6 | 0 | 0 | 0 | 0 | 0 | 0 | 0 | 0 | 9 |
| Connor-Skelly | 128 | 0 | 5 | 4 | 0 | 0 | 0 | 0 | 0 | 0 | 0 | 9 |
| Mike-Wilkins | 128 | 0 | 5 | 4 | 0 | 0 | 0 | 0 | 0 | 0 | 0 | 9 |
| Rob-Santos | 128 | 0 | 1 | 4 | 4 | 0 | 0 | 0 | 0 | 0 | 0 | 9 |
| Michael-Kellough | 128 | 0 | 4 | 4 | 0 | 1 | 0 | 0 | 0 | 0 | 0 | 9 |
| DazzlerOfKernow | 139 | 0 | 0 | 0 | 0 | 0 | 0 | 0 | 0 | 2 | 6 | 8 |
| DavidMurray94 | 139 | 5 | 1 | 2 | 0 | 0 | 0 | 0 | 0 | 0 | 0 | 8 |
| Adam-Smith | 139 | 0 | 3 | 5 | 0 | 0 | 0 | 0 | 0 | 0 | 0 | 8 |
| David-Skewes | 139 | 0 | 0 | 0 | 0 | 0 | 0 | 0 | 0 | 3 | 5 | 8 |
| elliot-leach | 139 | 4 | 2 | 2 | 0 | 0 | 0 | 0 | 0 | 0 | 0 | 8 |
| Matt-H | 144 | 7 | 0 | 0 | 0 | 0 | 0 | 0 | 0 | 0 | 0 | 7 |
| Rishav-Sharma | 144 | 0 | 0 | 7 | 0 | 0 | 0 | 0 | 0 | 0 | 0 | 7 |
| ryanthemusefan | 144 | 0 | 0 | 0 | 7 | 0 | 0 | 0 | 0 | 0 | 0 | 7 |
| Andre-Rodrigues | 144 | 0 | 0 | 0 | 0 | 7 | 0 | 0 | 0 | 0 | 0 | 7 |
| joe16.mathew | 144 | 0 | 0 | 0 | 0 | 0 | 0 | 0 | 7 | 0 | 0 | 7 |
| daviswbailey | 144 | 0 | 4 | 3 | 0 | 0 | 0 | 0 | 0 | 0 | 0 | 7 |
| BCeeYT | 144 | 2 | 3 | 2 | 0 | 0 | 0 | 0 | 0 | 0 | 0 | 7 |
| Alan-Vanderhave2 | 151 | 0 | 6 | 0 | 0 | 0 | 0 | 0 | 0 | 0 | 0 | 6 |
| Ryan-Robertson | 151 | 0 | 6 | 0 | 0 | 0 | 0 | 0 | 0 | 0 | 0 | 6 |
| jwatson125 | 151 | 0 | 6 | 0 | 0 | 0 | 0 | 0 | 0 | 0 | 0 | 6 |
| Chris-Petts | 151 | 0 | 6 | 0 | 0 | 0 | 0 | 0 | 0 | 0 | 0 | 6 |
| Becky-Haywood2 | 151 | 0 | 6 | 0 | 0 | 0 | 0 | 0 | 0 | 0 | 0 | 6 |
| Trevor-Spengeman | 151 | 0 | 0 | 6 | 0 | 0 | 0 | 0 | 0 | 0 | 0 | 6 |
| mansahej | 151 | 0 | 0 | 0 | 0 | 6 | 0 | 0 | 0 | 0 | 0 | 6 |
| Wills-Green | 151 | 0 | 0 | 0 | 0 | 6 | 0 | 0 | 0 | 0 | 0 | 6 |
| andrewpryor.no7 | 151 | 0 | 0 | 0 | 0 | 0 | 0 | 6 | 0 | 0 | 0 | 6 |
| Alexis-Ferraris | 151 | 0 | 0 | 0 | 0 | 0 | 0 | 6 | 0 | 0 | 0 | 6 |
| randomstuffal | 151 | 0 | 0 | 0 | 0 | 0 | 0 | 0 | 0 | 0 | 6 | 6 |
| AJeremyBlake | 151 | 0 | 0 | 0 | 0 | 0 | 0 | 0 | 0 | 0 | 6 | 6 |
| Marcis-Klavins | 151 | 1 | 5 | 0 | 0 | 0 | 0 | 0 | 0 | 0 | 0 | 6 |
| eric-roethe | 151 | 4 | 2 | 0 | 0 | 0 | 0 | 0 | 0 | 0 | 0 | 6 |
| bert.floren89 | 151 | 4 | 2 | 0 | 0 | 0 | 0 | 0 | 0 | 0 | 0 | 6 |
| fatikki | 151 | 0 | 4 | 2 | 0 | 0 | 0 | 0 | 0 | 0 | 0 | 6 |
| Cliff-Sanderson | 151 | 0 | 2 | 0 | 0 | 4 | 0 | 0 | 0 | 0 | 0 | 6 |
| John-Hartmeier | 151 | 0 | 0 | 4 | 2 | 0 | 0 | 0 | 0 | 0 | 0 | 6 |
| stalkerboy | 151 | 0 | 0 | 0 | 2 | 4 | 0 | 0 | 0 | 0 | 0 | 6 |
| willminton1 | 151 | 2 | 1 | 3 | 0 | 0 | 0 | 0 | 0 | 0 | 0 | 6 |
| h4rbe | 151 | 2 | 2 | 2 | 0 | 0 | 0 | 0 | 0 | 0 | 0 | 6 |
| tyduffy | 172 | 5 | 0 | 0 | 0 | 0 | 0 | 0 | 0 | 0 | 0 | 5 |
| SPenteker | 172 | 0 | 5 | 0 | 0 | 0 | 0 | 0 | 0 | 0 | 0 | 5 |
| SirJavio | 172 | 0 | 5 | 0 | 0 | 0 | 0 | 0 | 0 | 0 | 0 | 5 |
| Chris-Jaccoma | 172 | 0 | 5 | 0 | 0 | 0 | 0 | 0 | 0 | 0 | 0 | 5 |
| Geoff-Sharp | 172 | 0 | 5 | 0 | 0 | 0 | 0 | 0 | 0 | 0 | 0 | 5 |
| johngass | 172 | 0 | 5 | 0 | 0 | 0 | 0 | 0 | 0 | 0 | 0 | 5 |
| Ashley-Hansgen | 172 | 0 | 0 | 5 | 0 | 0 | 0 | 0 | 0 | 0 | 0 | 5 |
| NYakich | 172 | 0 | 0 | 0 | 5 | 0 | 0 | 0 | 0 | 0 | 0 | 5 |
| TruePositive1 | 172 | 0 | 0 | 0 | 0 | 0 | 5 | 0 | 0 | 0 | 0 | 5 |
| ynwanderson | 172 | 0 | 0 | 0 | 0 | 0 | 5 | 0 | 0 | 0 | 0 | 5 |
| Jason_Paul3 | 172 | 0 | 0 | 0 | 0 | 0 | 5 | 0 | 0 | 0 | 0 | 5 |
| huskermatt69 | 172 | 0 | 0 | 0 | 0 | 0 | 0 | 5 | 0 | 0 | 0 | 5 |
| molliejill4 | 172 | 0 | 0 | 0 | 0 | 0 | 0 | 0 | 5 | 0 | 0 | 5 |
| Bobby-Hardigree | 172 | 0 | 1 | 4 | 0 | 0 | 0 | 0 | 0 | 0 | 0 | 5 |
| David-Clancy | 172 | 0 | 4 | 1 | 0 | 0 | 0 | 0 | 0 | 0 | 0 | 5 |
| Charlie-Mycroft | 172 | 1 | 3 | 1 | 0 | 0 | 0 | 0 | 0 | 0 | 0 | 5 |
| Ryan-Alexander | 172 | 0 | 2 | 3 | 0 | 0 | 0 | 0 | 0 | 0 | 0 | 5 |
| Colin-Arians | 172 | 2 | 1 | 2 | 0 | 0 | 0 | 0 | 0 | 0 | 0 | 5 |
| glmagalhaes | 190 | 4 | 0 | 0 | 0 | 0 | 0 | 0 | 0 | 0 | 0 | 4 |
| Gregory-Anderson | 190 | 4 | 0 | 0 | 0 | 0 | 0 | 0 | 0 | 0 | 0 | 4 |
| hesheehan | 190 | 4 | 0 | 0 | 0 | 0 | 0 | 0 | 0 | 0 | 0 | 4 |
| Matt-Williams | 190 | 4 | 0 | 0 | 0 | 0 | 0 | 0 | 0 | 0 | 0 | 4 |
| CosmicCohen2 | 190 | 0 | 4 | 0 | 0 | 0 | 0 | 0 | 0 | 0 | 0 | 4 |
| Tristan-Briggs | 190 | 0 | 4 | 0 | 0 | 0 | 0 | 0 | 0 | 0 | 0 | 4 |
| Andreas-Loftager | 190 | 0 | 4 | 0 | 0 | 0 | 0 | 0 | 0 | 0 | 0 | 4 |
| Joseph-Owen | 190 | 0 | 4 | 0 | 0 | 0 | 0 | 0 | 0 | 0 | 0 | 4 |
| Tim-Coleman | 190 | 0 | 4 | 0 | 0 | 0 | 0 | 0 | 0 | 0 | 0 | 4 |
| Drew-Newquist | 190 | 0 | 4 | 0 | 0 | 0 | 0 | 0 | 0 | 0 | 0 | 4 |
| Russell-Peterson | 190 | 0 | 4 | 0 | 0 | 0 | 0 | 0 | 0 | 0 | 0 | 4 |
| wolfebenjamini | 190 | 0 | 0 | 4 | 0 | 0 | 0 | 0 | 0 | 0 | 0 | 4 |
| richardowenmerriman | 190 | 0 | 0 | 0 | 0 | 0 | 0 | 4 | 0 | 0 | 0 | 4 |
| jr2.light | 190 | 0 | 0 | 0 | 0 | 0 | 0 | 4 | 0 | 0 | 0 | 4 |
| Eivind-Aarstad | 190 | 0 | 0 | 0 | 0 | 0 | 0 | 4 | 0 | 0 | 0 | 4 |
| Stuart-Adams | 190 | 0 | 0 | 0 | 0 | 0 | 0 | 0 | 0 | 0 | 4 | 4 |
| BroTiger8 | 190 | 0 | 3 | 1 | 0 | 0 | 0 | 0 | 0 | 0 | 0 | 4 |
| Giles-Mann | 207 | 3 | 0 | 0 | 0 | 0 | 0 | 0 | 0 | 0 | 0 | 3 |
| Craig-Howell | 207 | 3 | 0 | 0 | 0 | 0 | 0 | 0 | 0 | 0 | 0 | 3 |
| MoreMaximoford-- | 207 | 3 | 0 | 0 | 0 | 0 | 0 | 0 | 0 | 0 | 0 | 3 |
| Alan-Hawtin | 207 | 3 | 0 | 0 | 0 | 0 | 0 | 0 | 0 | 0 | 0 | 3 |
| ericd500 | 207 | 0 | 3 | 0 | 0 | 0 | 0 | 0 | 0 | 0 | 0 | 3 |
| Quintin-Smith | 207 | 0 | 3 | 0 | 0 | 0 | 0 | 0 | 0 | 0 | 0 | 3 |
| Mads-Jorgensen | 207 | 0 | 3 | 0 | 0 | 0 | 0 | 0 | 0 | 0 | 0 | 3 |
| Calmante | 207 | 0 | 3 | 0 | 0 | 0 | 0 | 0 | 0 | 0 | 0 | 3 |
| Mads-Loftager | 207 | 0 | 3 | 0 | 0 | 0 | 0 | 0 | 0 | 0 | 0 | 3 |
| gadyke791 | 207 | 0 | 0 | 3 | 0 | 0 | 0 | 0 | 0 | 0 | 0 | 3 |
| Ryan-Love | 207 | 0 | 0 | 3 | 0 | 0 | 0 | 0 | 0 | 0 | 0 | 3 |
| bruner.keith | 207 | 0 | 0 | 0 | 3 | 0 | 0 | 0 | 0 | 0 | 0 | 3 |
| Jamie-Whittaker | 207 | 0 | 0 | 0 | 3 | 0 | 0 | 0 | 0 | 0 | 0 | 3 |
| daevablacc | 207 | 0 | 0 | 0 | 0 | 3 | 0 | 0 | 0 | 0 | 0 | 3 |
| shelmac2000 | 207 | 0 | 0 | 0 | 0 | 0 | 0 | 3 | 0 | 0 | 0 | 3 |
| mlistmeier | 207 | 0 | 0 | 0 | 0 | 0 | 0 | 0 | 0 | 3 | 0 | 3 |
| Joel-Danielsson | 207 | 0 | 1 | 2 | 0 | 0 | 0 | 0 | 0 | 0 | 0 | 3 |
| Alan-Vanderhave | 224 | 2 | 0 | 0 | 0 | 0 | 0 | 0 | 0 | 0 | 0 | 2 |
| Becky-Haywood | 224 | 2 | 0 | 0 | 0 | 0 | 0 | 0 | 0 | 0 | 0 | 2 |
| John-Jelinek | 224 | 2 | 0 | 0 | 0 | 0 | 0 | 0 | 0 | 0 | 0 | 2 |
| Paul-Taylor | 224 | 2 | 0 | 0 | 0 | 0 | 0 | 0 | 0 | 0 | 0 | 2 |
| Rebecca-Morton | 224 | 0 | 2 | 0 | 0 | 0 | 0 | 0 | 0 | 0 | 0 | 2 |
| Ian-Jolliffe | 224 | 0 | 2 | 0 | 0 | 0 | 0 | 0 | 0 | 0 | 0 | 2 |
| bruce.a.wahlie | 224 | 0 | 2 | 0 | 0 | 0 | 0 | 0 | 0 | 0 | 0 | 2 |
| Randy-Hale | 224 | 0 | 2 | 0 | 0 | 0 | 0 | 0 | 0 | 0 | 0 | 2 |
| Paul-Bowen | 224 | 0 | 2 | 0 | 0 | 0 | 0 | 0 | 0 | 0 | 0 | 2 |
| evanallen83 | 224 | 0 | 0 | 2 | 0 | 0 | 0 | 0 | 0 | 0 | 0 | 2 |
| westonwill81 | 224 | 0 | 0 | 2 | 0 | 0 | 0 | 0 | 0 | 0 | 0 | 2 |
| Mark-Johnson | 224 | 0 | 0 | 2 | 0 | 0 | 0 | 0 | 0 | 0 | 0 | 2 |
| sharkbaitjames | 224 | 0 | 0 | 2 | 0 | 0 | 0 | 0 | 0 | 0 | 0 | 2 |
| g.burgon | 224 | 0 | 0 | 0 | 2 | 0 | 0 | 0 | 0 | 0 | 0 | 2 |
| nqnewlin | 224 | 0 | 0 | 0 | 0 | 0 | 0 | 2 | 0 | 0 | 0 | 2 |
| dankuhn621 | 224 | 0 | 0 | 1 | 1 | 0 | 0 | 0 | 0 | 0 | 0 | 2 |
| lee_webster | 240 | 1 | 0 | 0 | 0 | 0 | 0 | 0 | 0 | 0 | 0 | 1 |
| Michael-Anderson | 240 | 1 | 0 | 0 | 0 | 0 | 0 | 0 | 0 | 0 | 0 | 1 |
| Jack-ODwyer | 240 | 0 | 1 | 0 | 0 | 0 | 0 | 0 | 0 | 0 | 0 | 1 |
| dafox2011 | 240 | 0 | 1 | 0 | 0 | 0 | 0 | 0 | 0 | 0 | 0 | 1 |
| Leah-Walker | 240 | 0 | 1 | 0 | 0 | 0 | 0 | 0 | 0 | 0 | 0 | 1 |
| conshankly1511 | 240 | 0 | 0 | 0 | 1 | 0 | 0 | 0 | 0 | 0 | 0 | 1 |
| Garry-Chetwood | 240 | 0 | 0 | 0 | 1 | 0 | 0 | 0 | 0 | 0 | 0 | 1 |
| dangerous_21dac | 240 | 0 | 0 | 0 | 0 | 0 | 1 | 0 | 0 | 0 | 0 | 1 |
| Tanner-Long | 240 | 0 | 0 | 0 | 0 | 0 | 0 | 0 | 0 | 0 | 1 | 1 |
| the_MADler | 240 | 0 | 0 | 0 | 0 | 0 | 0 | 0 | 0 | 0 | 1 | 1 |
| Bart-Van-IJzerloo | 250 | 0 | 0 | 0 | 0 | 0 | 0 | 0 | 0 | 0 | 0 | 0 |