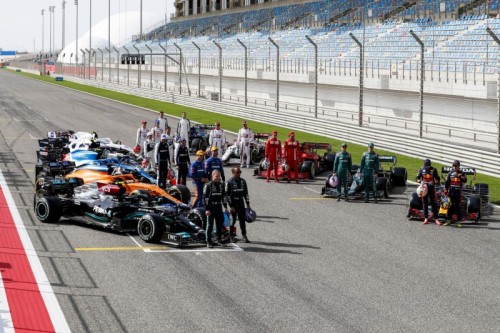 Podcast: Play in new window | Download
Subscribe: Apple Podcasts | RSS
Pre-season is all done and we get down to business for the 2021 F1 season this weekend with the opening race back at the Sakhir Circuit in Bahrain. This means that for the first time ever, 3 out of the last 4 races (and a pre-season test for good measure) will have been held at the same circuit.
An F1 fact like that could only possibly come from one person and he's with us on this week's show. It wouldn't be the start of an F1 season without the presence of VirtualStatMan Sean Kelly would it? And he's joined us on the podcast this week to run through the grid and how we all think the 2021 season will shake out.
In a massive 2 1/2 hour show this week there's also room for some of the funniest tangents that we think we've ever gone off on, if the title of this week's show doesn't give you any clues on what to expect!
There's also the launch of our 2021 prediction league on our website and a tricky Who's A Total Shunt too. Don't forget that you can join our Discord server where you can sign up for our iRacing league as well as joining in with all the chat on there and you can keep in touch on Facebook & Twitter as always. If you want early access to the show, you can sign up for our Patreon from £1/$1/€1 per month.
Enjoy
As always, you can listen here or on Stitcher and iTunes and most other podcast apps too along with Spotify, Acast and TuneIn Radio on your smart speakers.