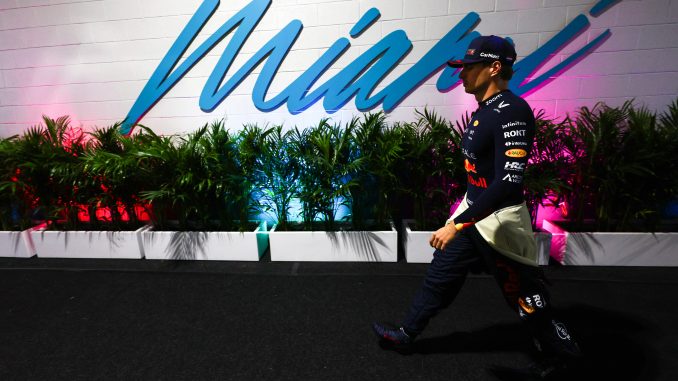 Podcast: Play in new window | Download
Subscribe: Apple Podcasts | RSS
So Miami then, another temporary street(ish) circuit, or more concrete blocks dumped in a car park? We knew that F1 was going to go for as much glitz & glamour as they could this weekend and it gave some a chilling premonition of how OTT Las Vegas is going to be when we go there in a few months time!
This week on the pod we look back at another dominant performance by RedBull, but for once they had to do some work after a Charles Leclerc crash in Q3 brought out the red flags with Max Verstappen in 9th place not having set a time. Cue an amazing recovery drive and some stunning laps on not the newest of hard tyres.
Needless to say we've had a few tangents saved up too in the time we've been away and we shoe-horn them in with our usual team by team review of the race.
Sorry for being a bit inconsistent lately, but we're trying!
Don't forget to see how you did in our prediction league and the Official F1 Fantasy game in the games section and you can also join in with us all season on Discord too, along with Facebook & Twitter and Paul's attempts at Sim Racing on our Twitch channel
Also if you want early and ad-free access to the shows and an extra show most weeks, you can subscribe to our Patreon from £/$/€1 a month
Enjoy
As always, you can listen here or on Stitcher iTunes Amazon and most other podcast apps too along with Spotify, Acast and TuneIn Radio on your smart speakers.