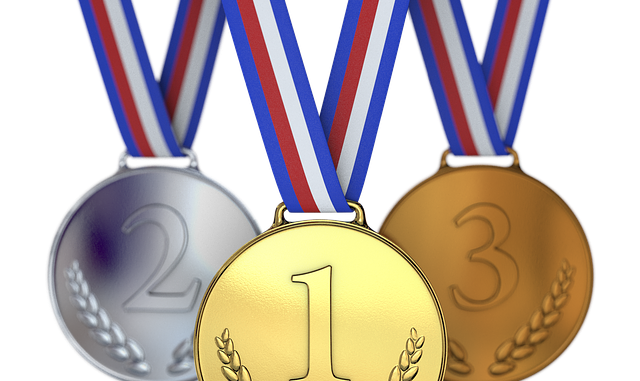 Login here with either Facebook, Twitter or Google to play.
The prediction league is back again for 2021. Just like we do on the podcast all you need to do is predict your pole position, fastest lap and top 3 for each race and new for this season, the number of DNFs. You've got up 5 minutes before the start of Q1 at each Grand Prix weekend to get your predictions in for the race and the points work out like this:
Driver in the correct place in the top 3 – 3 Points
Driver in the top 3 but not where you predicted – 1 point
Fastest Lap – 1 Point
Pole position (Just in case of penalties this is the driver that sets the fastest legal time in Q3 as per the FIA Final qualifying classification) – 1 point
**New For 2021** – Predict if there will be a safety car or not for an extra point if you're correct
Correct number of DNFs This is the number of drivers counted as "Not Classified" or "DNS" as per the official FIA results (If a driver completes 90% of the winner's distance, they are counted as classified even if they didn't finish the race)
You can go for double points on 1 race this season
Happy predicting!
2021 3Legs4Wheels Prediction League - Bahrain
| Player | SC | DNF | Double | Fastest | Pole | 1. | 2. | 3. | Points |
| --- | --- | --- | --- | --- | --- | --- | --- | --- | --- |
| BCeeYT | ✔ | 2 | ✖ | VER | VER | HAM | VER | BOT | 12 |
| Oden-Bansi | ✔ | 2 | ✖ | HAM | VER | HAM | VER | BOT | 12 |
| Joel-Benedict | ✔ | 3 | ✖ | RIC | VER | HAM | VER | BOT | 11 |
| Darren-Bond | ✔ | 2 | ✖ | VER | BOT | HAM | VER | BOT | 11 |
| damo563 | ✔ | 4 | ✖ | VER | VER | HAM | VER | BOT | 11 |
| Luke-Goodwin | ✔ | 5 | ✖ | VER | VER | HAM | VER | BOT | 11 |
| jr2.light | ✔ | 3 | ✖ | HAM | VER | HAM | VER | BOT | 11 |
| brian.versmessen | ✔ | 3 | ✖ | HAM | VER | HAM | VER | BOT | 11 |
| Dustin-Jefferies | ✔ | 2 | ✖ | VER | HAM | HAM | VER | BOT | 11 |
| jason-slate | ✔ | 3 | ✖ | VER | BOT | HAM | VER | BOT | 10 |
| Kevin-Lebo | ✔ | 4 | ✖ | RIC | HAM | HAM | VER | BOT | 10 |
| waynemaw | ✔ | 4 | ✖ | VER | BOT | HAM | VER | BOT | 10 |
| Gregory-Zobel | ✔ | 4 | ✖ | HAM | HAM | HAM | VER | BOT | 10 |
| Nick-Goyette | ✔ | 3 | ✖ | PER | HAM | HAM | VER | BOT | 10 |
| Jacques-le-Jour | ✔ | 4 | ✖ | VER | HAM | HAM | VER | BOT | 10 |
| Ricki-Worrall | ✖ | 3 | ✖ | VER | VER | HAM | VER | BOT | 10 |
| Bill-Blanchard | ✖ | 3 | ✖ | HAM | HAM | HAM | VER | BOT | 9 |
| Cody-Gayer | ✖ | 5 | ✖ | PER | HAM | HAM | VER | BOT | 9 |
| Rebecca-Morton | ✔ | 3 | ✖ | VER | VER | HAM | VER | PER | 8 |
| Matt-Spatz | ✔ | 2 | ✖ | PER | VER | BOT | VER | HAM | 8 |
| Matt-Bailey | ✔ | 4 | ✖ | RIC | VER | HAM | PER | BOT | 8 |
| Karen-McDougall | ✔ | 4 | ✖ | RIC | VER | HAM | VER | NOR | 8 |
| Dylan-Bolton | ✔ | 4 | ✖ | BOT | HAM | HAM | VER | PER | 8 |
| Mario-Barroso | ✔ | 2 | ✖ | VER | VER | VER | HAM | BOT | 8 |
| kbonzy85 | ✔ | 3 | ✖ | HAM | VER | HAM | VER | NOR | 8 |
| JGaiser94 | ✔ | 4 | ✖ | GAS | VER | HAM | VER | PER | 8 |
| Ryan-Hunter | ✖ | 2 | ✖ | VER | VER | HAM | VER | RIC | 8 |
| h4rbe | ✔ | 6 | ✖ | HAM | VER | HAM | VER | NOR | 8 |
| Shaun-Warburton | ✔ | 3 | ✖ | RIC | VER | BOT | VER | HAM | 7 |
| James-Watts | ✔ | 3 | ✖ | NOR | HAM | HAM | VER | PER | 7 |
| Ed-Forsyth | ✔ | 2 | ✖ | RIC | VER | BOT | VER | PER | 7 |
| daniels | ✔ | 3 | ✖ | VER | HAM | HAM | VER | PER | 7 |
| Maaaaaarls | ✔ | 4 | ✖ | PER | BOT | HAM | VER | LEC | 7 |
| Alec-Pearce | ✔ | 5 | ✖ | VER | HAM | HAM | VER | PER | 7 |
| Ferdinand1977 | ✔ | 4 | ✖ | RIC | VER | VER | HAM | BOT | 7 |
| Sam-White | ✔ | 4 | ✖ | NOR | VER | BOT | VER | HAM | 7 |
| Dale-Green | ✔ | 4 | ✖ | VER | HAM | HAM | VER | LEC | 7 |
| k_bartee | ✔ | 2 | ✖ | RIC | VER | HAM | NOR | VER | 7 |
| Scott-Rasmussen | ✔ | 5 | ✖ | HAM | VER | VER | HAM | BOT | 7 |
| Tom-Ling | ✔ | 3 | ✖ | VER | HAM | HAM | VER | PER | 7 |
| Joe-Dinius | ✔ | 3 | ✖ | BOT | BOT | HAM | BOT | VER | 7 |
| Jack-Shulman | ✔ | 4 | ✖ | VER | HAM | HAM | VER | NOR | 7 |
| Ross-Buhrow | ✔ | 3 | ✖ | HAM | VER | VER | HAM | BOT | 7 |
| Cam-Bruce | ✔ | 3 | ✖ | HAM | VER | VER | HAM | BOT | 7 |
| Tracy-Flower | ✔ | 4 | ✖ | ALO | HAM | HAM | VER | PER | 7 |
| Mark-Harris | ✔ | 3 | ✖ | VER | VER | VER | HAM | BOT | 7 |
| Gary-Smith | ✔ | 4 | ✖ | VER | HAM | HAM | VER | NOR | 7 |
| Terry-White | ✔ | 4 | ✖ | HAM | VER | VER | HAM | BOT | 7 |
| Stephen-Prince | ✔ | 3 | ✖ | VER | HAM | HAM | VER | PER | 7 |
| davidroebuck3 | ✔ | 4 | ✖ | VER | HAM | HAM | VER | VET | 7 |
| William-H | ✔ | 4 | ✖ | PER | VER | VER | HAM | BOT | 7 |
| tyler-brooks | ✔ | 3 | ✖ | HAM | VER | VER | HAM | BOT | 7 |
| sureshkrsenapati | ✔ | 7 | ✖ | VER | VER | VER | HAM | BOT | 7 |
| DazzlerOfKernow | ✔ | 4 | ✖ | HAM | VER | VER | HAM | BOT | 7 |
| Henry-Jones | ✔ | 3 | ✖ | VER | VER | VER | HAM | BOT | 7 |
| Crystal-Reimer | ✔ | 4 | ✖ | VER | HAM | HAM | VER | PER | 7 |
| Renato-Matos | ✔ | 4 | ✖ | HAM | VER | VER | HAM | BOT | 7 |
| Scott-Neal | ✖ | 4 | ✖ | NOR | VER | HAM | VER | NOR | 7 |
| Jase-Fields | ✔ | 4 | ✖ | NOR | VER | VER | HAM | BOT | 7 |
| Will-Coates | ✔ | 3 | ✖ | VER | HAM | VER | HAM | BOT | 6 |
| george-graham | ✔ | 3 | ✖ | GAS | VER | VER | PER | BOT | 6 |
| BroTiger8 | ✔ | 4 | ✖ | RIC | BOT | BOT | VER | HAM | 6 |
| Julia-Charnitsky | ✖ | 4 | ✖ | HAM | VER | BOT | VER | HAM | 6 |
| Cameron-Dillon | ✔ | 4 | ✖ | HAM | BOT | HAM | BOT | VER | 6 |
| Jimmy-Paschall | ✔ | 3 | ✖ | HAM | HAM | HAM | BOT | VER | 6 |
| Joe-Bitgood | ✖ | 2 | ✖ | VER | HAM | HAM | BOT | VER | 6 |
| Nick-Hart | ✖ | 5 | ✔ | VER | VER | VER | HAM | VET | 6 |
| Chris-Vincent | ✔ | 5 | ✖ | RIC | HAM | HAM | BOT | VER | 6 |
| OrangeSafari | ✔ | 3 | ✖ | HAM | HAM | VER | HAM | BOT | 6 |
| Julian-McMahon-Hide | ✔ | 3 | ✖ | NOR | BOT | VER | HAM | BOT | 6 |
| Ben-B | ✖ | 3 | ✖ | VER | HAM | HAM | VER | SAI | 6 |
| Scott-Hempsall-Jones | ✖ | 4 | ✖ | RIC | VER | VER | HAM | BOT | 6 |
| Gary-Rawlings | ✔ | 5 | ✖ | RIC | VER | HAM | BOT | NOR | 6 |
| Vinnie-Van | ✔ | 4 | ✖ | VER | HAM | VER | HAM | BOT | 6 |
| John-Faja | ✔ | 2 | ✖ | BOT | VER | VER | HAM | PER | 6 |
| Simon-Watts | ✔ | 3 | ✖ | HAM | HAM | HAM | BOT | VER | 6 |
| Jane-Penteker | ✔ | 4 | ✖ | VER | HAM | VER | HAM | BOT | 6 |
| daviswbailey | ✔ | 5 | ✖ | NOR | VER | HAM | BOT | PER | 6 |
| ReserveDriver | ✔ | 3 | ✖ | PER | BOT | HAM | BOT | VER | 6 |
| Kevin-Thompson | ✔ | 3 | ✖ | VER | BOT | VER | HAM | BOT | 6 |
| Katoe91 | ✔ | 4 | ✖ | VER | HAM | VER | HAM | BOT | 6 |
| Richard-Merriman | ✖ | 5 | ✖ | PER | VER | HAM | BOT | VER | 6 |
| Ashley-Kopp | ✔ | 3 | ✖ | VER | BOT | BOT | VER | HAM | 6 |
| Chris-Quartermaine | ✔ | 2 | ✖ | VER | VER | VER | HAM | RIC | 5 |
| RustyEBs | ✔ | 6 | ✖ | VER | HAM | HAM | RIC | VER | 5 |
| VeerEvan | ✔ | 4 | ✖ | VER | BOT | BOT | VER | RIC | 5 |
| Santeri-Ounasti | ✔ | 3 | ✖ | PER | HAM | PER | VER | HAM | 5 |
| Tyler-Paget | ✔ | 3 | ✖ | BOT | VER | VER | HAM | NOR | 5 |
| Tore-Nyhus | ✔ | 5 | ✖ | VER | VER | VER | BOT | HAM | 5 |
| Sean-Ward | ✖ | 4 | ✖ | VER | BOT | VER | HAM | BOT | 5 |
| Bobby-Hardigree | ✖ | 5 | ✖ | VER | HAM | VER | HAM | BOT | 5 |
| Travis-Scott | ✔ | 4 | ✖ | VER | HAM | HAM | BOT | PER | 5 |
| Rachel-Lloyd | ✔ | 3 | ✖ | VER | VER | BOT | HAM | VER | 5 |
| Roberto-Morais-Jr. | ✔ | 2 | ✖ | VER | VER | VER | HAM | PER | 5 |
| Jason-Heal | ✔ | 4 | ✖ | VER | VER | VER | HAM | PER | 4 |
| Mark-Audley | ✖ | 2 | ✖ | RIC | VER | VER | HAM | RIC | 4 |
| Melissa-Hartley | ✔ | 3 | ✖ | VER | BOT | VER | BOT | HAM | 4 |
| DavidBook11 | ✔ | 3 | ✖ | PER | VER | VER | PER | HAM | 4 |
| Justin-Victoria | ✔ | 4 | ✖ | VER | VER | VER | HAM | PER | 4 |
| Christopher-Sullivan | ✔ | 3 | ✖ | VER | VER | VER | HAM | PER | 4 |
| Magnus-Mac-Donald2 | ✔ | 3 | ✖ | VER | VER | VER | HAM | VET | 4 |
| Jennifer-Mueller | ✖ | 2 | ✖ | VER | VER | VER | HAM | PER | 4 |
| Andy-Hix | ✔ | 3 | ✖ | NOR | VER | VER | HAM | RIC | 4 |
| Philip-Avila | ✖ | 2 | ✖ | PER | VER | VER | PER | HAM | 4 |
| Tom-Horrox | ✔ | 5 | ✖ | NOR | VER | VER | BOT | RIC | 4 |
| Marcel-van-Dongen | ✔ | 3 | ✖ | VER | VER | VER | HAM | PER | 4 |
| AshWoody90 | ✔ | 5 | ✖ | PER | VER | VER | PER | HAM | 4 |
| Jackoisonfire1 | ✔ | 4 | ✖ | VER | VER | VER | HAM | RIC | 4 |
| W-P | ✔ | 4 | ✖ | RIC | VER | VER | HAM | PER | 4 |
| Sam-Linley2 | ✔ | 4 | ✖ | RIC | VER | VER | HAM | RIC | 4 |
| Dan-Willson | ✔ | 3 | ✖ | RIC | VER | VER | RIC | HAM | 4 |
| Pavao-Banic | ✔ | 5 | ✖ | RIC | VER | VER | BOT | PER | 4 |
| Adam-May | ✔ | 4 | ✖ | NOR | VER | VER | HAM | RIC | 4 |
| digydegu | ✔ | 4 | ✖ | NOR | VER | VER | HAM | RIC | 4 |
| George-Upton | ✔ | 7 | ✖ | VER | VER | VER | HAM | NOR | 4 |
| Ross-Rendell | ✖ | 2 | ✖ | VER | VER | BOT | HAM | NOR | 4 |
| jesper-cuperus | ✔ | 5 | ✖ | VER | VER | VER | HAM | NOR | 4 |
| Ben-Johnson | ✔ | 3 | ✖ | HAM | VER | VER | HAM | NOR | 4 |
| Matt-Harmer | ✔ | 3 | ✖ | NOR | VER | VER | HAM | PER | 4 |
| Mark-McCarthy | ✔ | 3 | ✖ | VER | VER | VER | HAM | SAI | 4 |
| Guy-Homerston | ✔ | 5 | ✖ | RIC | VER | VER | HAM | RIC | 4 |
| TurnerVonLefty | ✔ | 3 | ✖ | PER | VER | VER | HAM | NOR | 4 |
| Matt-Haywood | ✔ | 5 | ✖ | VER | VER | VER | HAM | PER | 4 |
| Tanner-Broaddus | ✔ | 3 | ✖ | HAM | VER | VER | HAM | PER | 4 |
| Dean-Haggins | ✔ | 4 | ✖ | GAS | VER | VER | HAM | NOR | 4 |
| Christopher-Bouchey | ✔ | 5 | ✖ | HAM | VER | VER | HAM | PER | 4 |
| d9case | ✔ | 3 | ✖ | VER | VER | VER | HAM | PER | 4 |
| thcole | ✔ | 3 | ✖ | VER | VER | VER | HAM | PER | 4 |
| Ciara-Heaney | ✔ | 3 | ✖ | NOR | VER | VER | HAM | PER | 4 |
| thane-. | ✔ | 3 | ✖ | VER | VER | VER | HAM | PER | 4 |
| Sofi-S | ✔ | 3 | ✖ | GAS | VER | VER | HAM | NOR | 4 |
| mitcheldiemer | ✔ | 3 | ✖ | VER | VER | VER | HAM | NOR | 4 |
| Renier-Kleinjan | ✔ | 3 | ✖ | VER | VER | VER | HAM | GAS | 4 |
| Greg-DiNicola | ✔ | 4 | ✖ | VER | VER | VER | HAM | NOR | 4 |
| Carly-Hannant | ✔ | 3 | ✖ | NOR | VER | VER | HAM | PER | 4 |
| scott-spiegel | ✔ | 4 | ✖ | VER | VER | VER | HAM | RIC | 4 |
| Travis-Dorado | ✖ | 3 | ✖ | PER | VER | VER | HAM | PER | 3 |
| Joe-Anderson | ✔ | 4 | ✖ | RIC | RIC | RIC | HAM | VER | 3 |
| Vinay-Thukral | ✖ | 3 | ✖ | RIC | VER | VER | HAM | PER | 3 |
| Robert-Barbosa | ✔ | 6 | ✖ | VER | HAM | VER | HAM | RIC | 3 |
| E.Nyhlin | ✔ | 5 | ✖ | NOR | VER | VER | RIC | PER | 3 |
| Marcel-Blais | ✖ | 4 | ✖ | RIC | VER | VER | HAM | PER | 3 |
| Christian-Binsfeld | ✔ | 3 | ✖ | VER | HAM | VER | HAM | RIC | 3 |
| Thane-Pipes | ✖ | 4 | ✖ | SAI | PER | PER | VER | SAI | 3 |
| Jeff-Leobold | ✖ | 3 | ✖ | HAM | VER | VER | HAM | PER | 3 |
| Jen-Connor | ✔ | 1 | ✖ | VER | VER | VER | NOR | PER | 3 |
| David-Orndorf | ✔ | 4 | ✖ | VER | VER | VER | RIC | TSU | 3 |
| Alexis-Ferraris | ✔ | 3 | ✖ | PER | VER | VER | SAI | RIC | 3 |
| Alex-Heroux | ✔ | 3 | ✖ | HAM | VER | VER | PER | RIC | 3 |
| James-Manders | ✔ | 4 | ✖ | VER | HAM | VER | HAM | SAI | 3 |
| Scott-Pfaff | ✖ | 3 | ✖ | VER | VER | VER | HAM | NOR | 3 |
| Dexter-Harrell | ✖ | 4 | ✖ | NOR | BOT | VER | BOT | HAM | 3 |
| Kierenisboring | ✔ | 3 | ✖ | VER | HAM | VER | HAM | NOR | 3 |
| Brandon-Hartloff | ✖ | 5 | ✖ | VER | VER | VER | HAM | SAI | 3 |
| Stephencolbourn | ✔ | 4 | ✖ | VER | BOT | VER | BOT | PER | 3 |
| Ewan-Goodman | ✖ | 3 | ✖ | HAM | VER | VER | HAM | RIC | 3 |
| TheCarlFord | ✔ | 6 | ✖ | RIC | VER | PER | HAM | NOR | 3 |
| Nick-Blais | ✔ | 3 | ✖ | VER | HAM | VER | HAM | SAI | 3 |
| Steve-Barton | ✖ | 4 | ✖ | VER | HAM | VER | HAM | PER | 2 |
| Adam-Chandler | ✔ | 3 | ✖ | VER | HAM | VER | PER | ALO | 2 |
| Jonathan-Payne | ✔ | 4 | ✖ | PER | RIC | NOR | RIC | PER | 1 |
2021 3Legs4Wheels Prediction League - Imola
| Player | SC | DNF | Double | Fastest | Pole | 1. | 2. | 3. | Points |
| --- | --- | --- | --- | --- | --- | --- | --- | --- | --- |
| Ferdinand1977 | ✔ | 3 | ✔ | HAM | VER | VER | HAM | PER | 18 |
| Matt-Bailey | ✔ | 4 | ✔ | NOR | HAM | VER | HAM | PER | 16 |
| Jonathan-Payne2 | ✔ | 3 | ✔ | PER | VER | VER | HAM | RIC | 16 |
| jesper-cuperus | ✔ | 3 | ✖ | NOR | VER | VER | HAM | NOR | 11 |
| Dean-Haggins | ✔ | 2 | ✖ | BOT | HAM | VER | HAM | NOR | 11 |
| Karen-McDougall | ✔ | 4 | ✖ | VER | HAM | VER | HAM | NOR | 11 |
| Andy-Hix | ✔ | 3 | ✖ | VER | VER | VER | HAM | NOR | 11 |
| Tom-Horrox | ✔ | 4 | ✔ | VER | VER | VER | PER | HAM | 10 |
| Sam-Linley3 | ✔ | 4 | ✖ | BOT | VER | VER | HAM | NOR | 10 |
| James-Watts | ✔ | 3 | ✖ | VER | HAM | VER | HAM | PER | 9 |
| Jeremy-Staab | ✔ | 3 | ✖ | PER | HAM | VER | HAM | PER | 9 |
| Kierenisboring | ✔ | 3 | ✖ | BOT | VER | VER | HAM | PER | 8 |
| David-Orndorf | ✔ | 3 | ✖ | RIC | VER | VER | HAM | BOT | 8 |
| Pontus-Bergvall | ✔ | 0 | ✖ | HAM | VER | VER | HAM | PER | 8 |
| Samuel-White | ✔ | 3 | ✖ | BOT | VER | VER | HAM | PER | 8 |
| Sam-White | ✔ | 3 | ✖ | BOT | VER | VER | HAM | PER | 8 |
| Kraig-Hamit | ✔ | 4 | ✔ | VER | HAM | HAM | VER | GAS | 8 |
| Alex-Heroux | ✔ | 3 | ✖ | VER | BOT | VER | PER | NOR | 8 |
| Travis-Scott | ✔ | 3 | ✖ | PER | BOT | VER | HAM | BOT | 8 |
| Ryan-Hunter | ✔ | 1 | ✖ | BOT | HAM | VER | HAM | BOT | 8 |
| Marcel-Blais | ✔ | 3 | ✖ | LEC | VER | VER | HAM | BOT | 8 |
| Marcel-van-Dongen | ✔ | 3 | ✖ | LEC | VER | VER | HAM | GAS | 8 |
| Will-Coates | ✔ | 3 | ✖ | VER | VER | VER | HAM | BOT | 8 |
| Cam-Bruce | ✔ | 3 | ✖ | VER | VER | VER | HAM | BOT | 8 |
| Mark-Harris | ✔ | 3 | ✖ | NOR | VER | VER | HAM | BOT | 8 |
| digydegu | ✔ | 3 | ✖ | NOR | VER | VER | HAM | PER | 8 |
| Chris-Quartermaine | ✔ | 2 | ✖ | BOT | VER | VER | HAM | PER | 7 |
| RustyEBs | ✔ | 2 | ✖ | PER | VER | VER | HAM | PER | 7 |
| gotterdammerung | ✔ | 0 | ✖ | VER | VER | VER | HAM | PER | 7 |
| Jen-Connor | ✔ | 2 | ✖ | VER | VER | VER | HAM | PER | 7 |
| Leo-Parias | ✔ | 4 | ✖ | VER | VER | VER | HAM | PER | 7 |
| Nick-Hart | ✖ | 3 | ✖ | NOR | VER | VER | HAM | PER | 7 |
| Adam-Chandler | ✔ | 4 | ✖ | VER | VER | VER | HAM | TSU | 7 |
| RavioliRavioli-Formuoli | ✔ | 4 | ✖ | BOT | VER | VER | HAM | PER | 7 |
| Dan-Willson2 | ✔ | 4 | ✖ | PER | VER | VER | HAM | PER | 7 |
| Ed-Forsyth | ✔ | 4 | ✖ | VER | BOT | VER | HAM | PER | 7 |
| W-P | ✔ | 2 | ✖ | BOT | VER | VER | HAM | PER | 7 |
| Jake-Faflick | ✔ | 2 | ✖ | BOT | VER | VER | HAM | BOT | 7 |
| Cody-Gayer | ✔ | 4 | ✖ | VER | VER | VER | HAM | BOT | 7 |
| TheCarlFord | ✔ | 4 | ✖ | RIC | PER | VER | HAM | PER | 7 |
| Carly-Hannant | ✔ | 4 | ✖ | PER | BOT | VER | HAM | PER | 7 |
| Terry-White | ✔ | 4 | ✖ | VER | VER | VER | HAM | BOT | 7 |
| Ciara-Heaney | ✔ | 2 | ✖ | BOT | VER | VER | HAM | PER | 7 |
| thcole | ✔ | 4 | ✖ | NOR | VER | VER | HAM | PER | 7 |
| thane-. | ✔ | 4 | ✖ | VER | VER | VER | HAM | PER | 7 |
| Roberto-Morais-Jr. | ✔ | 5 | ✖ | NOR | VER | VER | HAM | PER | 7 |
| sureshkrsenapati | ✔ | 4 | ✖ | VER | VER | VER | HAM | BOT | 7 |
| Tanner-Broaddus | ✔ | 4 | ✖ | BOT | VER | VER | HAM | BOT | 7 |
| Connor-Beique | ✔ | 4 | ✖ | RIC | BOT | VER | HAM | SAI | 7 |
| MacMouth | ✔ | 3 | ✖ | BOT | LEC | VER | RIC | HAM | 6 |
| Steve-Barton | ✔ | 4 | ✖ | RIC | HAM | VER | NOR | PER | 6 |
| Paul-Duggan | ✖ | 3 | ✖ | HAM | VER | VER | BOT | HAM | 6 |
| Jacques-le-Jour | ✔ | 3 | ✖ | HAM | HAM | HAM | BOT | VER | 6 |
| Vinnie-Van | ✔ | 3 | ✖ | HAM | HAM | HAM | VER | PER | 6 |
| Kevin-Lebo | ✔ | 3 | ✖ | HAM | HAM | HAM | VER | BOT | 6 |
| Richard-Merriman | ✔ | 3 | ✖ | HAM | HAM | HAM | BOT | VER | 6 |
| Aljaz-Vratanar | ✔ | 6 | ✖ | HAM | BOT | BOT | HAM | VER | 6 |
| Scott-Pfaff | ✔ | 3 | ✖ | HAM | HAM | HAM | BOT | VER | 6 |
| kbonzy85 | ✔ | 3 | ✖ | HAM | HAM | HAM | VER | BOT | 6 |
| chris-schrank | ✔ | 4 | ✖ | GAS | HAM | VER | RIC | HAM | 6 |
| dangerous_21dac | ✔ | 4 | ✖ | VER | VER | HAM | VER | NOR | 6 |
| paul_curran29 | ✔ | 3 | ✖ | PER | VER | VER | BOT | PER | 5 |
| Matt-Spatz | ✔ | 3 | ✖ | VER | HAM | BOT | VER | HAM | 5 |
| Scott-Hempsall-Jones | ✔ | 4 | ✖ | HAM | HAM | HAM | VER | PER | 5 |
| E.Nyhlin | ✔ | 3 | ✖ | RIC | VER | VER | PER | GAS | 5 |
| Jimmy-Paschall | ✔ | 2 | ✖ | HAM | HAM | HAM | VER | PER | 5 |
| Cameron-Dillon | ✔ | 3 | ✖ | HAM | BOT | HAM | BOT | VER | 5 |
| waynemaw | ✔ | 3 | ✖ | SAI | HAM | HAM | VER | BOT | 5 |
| Alexis-Ferraris | ✔ | 2 | ✖ | BOT | VER | VER | PER | HAM | 5 |
| Mark-McCarthy | ✔ | 3 | ✖ | HAM | HAM | HAM | BOT | PER | 5 |
| Ross-Buhrow | ✔ | 3 | ✖ | BOT | HAM | HAM | VER | BOT | 5 |
| Justin-Victoria | ✖ | 3 | ✖ | HAM | HAM | HAM | VER | BOT | 5 |
| Ashley-Kopp | ✔ | 3 | ✖ | VER | HAM | HAM | BOT | VER | 5 |
| Tracy-Flower | ✔ | 3 | ✖ | VER | HAM | HAM | VER | PER | 5 |
| Brandon-Hartloff | ✔ | 3 | ✖ | HAM | HAM | HAM | BOT | SAI | 5 |
| fillsgarage | ✔ | 3 | ✖ | PER | VER | VER | BOT | GAS | 5 |
| Melissa-Hartley | ✔ | 3 | ✖ | VER | HAM | HAM | VER | BOT | 5 |
| Thane-Pipes | ✔ | 3 | ✖ | SAI | HAM | HAM | VER | BOT | 5 |
| tyler-brooks | ✔ | 3 | ✖ | VER | HAM | HAM | BOT | VER | 5 |
| David-Book | ✔ | 4 | ✖ | HAM | BOT | BOT | HAM | GAS | 5 |
| Matt-Haywood | ✔ | 3 | ✖ | HAM | BOT | HAM | BOT | VER | 5 |
| Bill-Blanchard | ✔ | 4 | ✖ | HAM | HAM | HAM | VER | BOT | 5 |
| Scott-Neal | ✔ | 4 | ✖ | BOT | HAM | HAM | VER | PER | 4 |
| DazzlerOfKernow | ✔ | 3 | ✖ | VER | VER | HAM | VER | BOT | 4 |
| Chris-Vincent | ✔ | 3 | ✖ | BOT | VER | HAM | VER | BOT | 4 |
| Tore-Nyhus | ✔ | 4 | ✖ | BOT | HAM | HAM | VER | BOT | 4 |
| jason-slate | ✔ | 4 | ✖ | BOT | HAM | HAM | VER | PER | 4 |
| Jack-Shulman | ✔ | 4 | ✖ | BOT | HAM | HAM | VER | BOT | 4 |
| damo563 | ✔ | 3 | ✖ | BOT | HAM | HAM | BOT | GAS | 4 |
| Gary-Smith | ✔ | 4 | ✖ | LEC | HAM | HAM | BOT | VER | 4 |
| Scott-Rasmussen | ✔ | 2 | ✖ | BOT | HAM | HAM | VER | BOT | 4 |
| mitcheldiemer | ✔ | 3 | ✖ | HAM | BOT | HAM | BOT | LEC | 4 |
| Jane-Penteker | ✔ | 3 | ✖ | PER | BOT | HAM | VER | BOT | 4 |
| Simon-Watts | ✔ | 3 | ✖ | VER | VER | HAM | VER | BOT | 4 |
| Pavao-Banic | ✔ | 3 | ✖ | PER | VER | BOT | VER | HAM | 4 |
| Stephen-Prince | ✔ | 3 | ✖ | VER | VER | HAM | VER | BOT | 4 |
| Julian-McMahon-Hide | ✔ | 3 | ✖ | VER | VER | HAM | VER | PER | 4 |
| Henry-Jones | ✔ | 1 | ✖ | PER | HAM | HAM | VER | BOT | 4 |
| Jennifer-Mueller | ✖ | 2 | ✖ | NOR | HAM | HAM | VER | BOT | 3 |
| Dale-Green | ✖ | 2 | ✖ | BOT | HAM | HAM | VER | RIC | 3 |
| AshWoody90 | ✔ | 2 | ✖ | PER | VER | HAM | VER | PER | 3 |
| Tristan-Briggs | ✖ | 1 | ✖ | VER | VER | PER | HAM | RIC | 3 |
| Matt-Harmer | ✔ | 6 | ✖ | BOT | HAM | HAM | PER | RIC | 3 |
| d9case | ✔ | 2 | ✖ | BOT | BOT | HAM | VER | BOT | 3 |
| Jase-Fields | ✔ | 2 | ✖ | GAS | BOT | HAM | BOT | VER | 3 |
| Christopher-Bouchey | ✔ | 4 | ✖ | HAM | BOT | HAM | BOT | SAI | 3 |
| Jared-Fields | ✔ | 1 | ✖ | VER | BOT | HAM | BOT | VER | 3 |
| James-Manders | ✖ | 4 | ✖ | VER | HAM | HAM | VER | PER | 3 |
| Guy-Homerston | ✔ | 4 | ✖ | VER | VER | HAM | VER | BOT | 3 |
| David-Skewes2 | ✔ | 4 | ✖ | SAI | HAM | HAM | LEC | BOT | 3 |
| Gary-Rawlings | ✔ | 6 | ✖ | BOT | BOT | HAM | VER | BOT | 3 |
| Sofi-S | ✔ | 2 | ✖ | HAM | VER | HAM | PER | GAS | 3 |
| OrangeSafari | ✔ | 4 | ✖ | VER | VER | HAM | VER | BOT | 3 |
| ConnorBass4 | ✔ | 4 | ✖ | BOT | VER | HAM | VER | BOT | 3 |
| Kevin-Thompson | ✖ | 2 | ✖ | VER | HAM | HAM | VER | PER | 3 |
| Renato-Matos | ✖ | 4 | ✖ | HAM | HAM | HAM | BOT | PER | 3 |
| George-Upton | ✖ | 3 | ✖ | BOT | VER | HAM | VER | PER | 3 |
| Rachel-Lloyd | ✔ | 5 | ✖ | RIC | VER | HAM | VER | PER | 3 |
| JGaiser94 | ✔ | 5 | ✖ | BOT | VER | HAM | NOR | GAS | 3 |
| Tom-Ling | ✖ | 1 | ✖ | VER | VER | HAM | VER | PER | 2 |
| Ben-B | ✖ | 2 | ✖ | HAM | VER | HAM | BOT | PER | 2 |
| Crystal-Reimer | ✔ | 4 | ✖ | BOT | BOT | HAM | BOT | GAS | 2 |
| wblank71 | ✔ | 4 | ✖ | LEC | VER | PER | BOT | LEC | 1 |
2021 3Legs4Wheels Prediction League - Portugal
| Player | SC | DNF | Double | Fastest | Pole | 1. | 2. | 3. | Points |
| --- | --- | --- | --- | --- | --- | --- | --- | --- | --- |
| Scott-Neal | ✔ | 4 | ✔ | HAM | HAM | HAM | BOT | VER | 12 |
| Guy-Homerston | ✔ | 3 | ✖ | BOT | HAM | HAM | VER | BOT | 11 |
| Vinnie-Van | ✔ | 4 | ✖ | HAM | HAM | HAM | VER | BOT | 10 |
| Jacques-le-Jour | ✔ | 2 | ✖ | HAM | HAM | HAM | VER | BOT | 10 |
| damo563 | ✔ | 3 | ✖ | VER | HAM | HAM | VER | BOT | 10 |
| tyler-brooks | ✔ | 3 | ✖ | PER | HAM | HAM | VER | BOT | 10 |
| Terry-White | ✔ | 3 | ✖ | PER | HAM | HAM | VER | BOT | 10 |
| Mark-McCarthy | ✔ | 2 | ✖ | VER | HAM | HAM | VER | BOT | 10 |
| Ashley-Kopp | ✔ | 4 | ✖ | VER | HAM | HAM | VER | BOT | 10 |
| Simon-Watts | ✔ | 2 | ✖ | HAM | HAM | HAM | VER | BOT | 10 |
| digydegu | ✔ | 4 | ✖ | VER | HAM | HAM | VER | BOT | 10 |
| Cam-Bruce | ✔ | 4 | ✖ | VER | HAM | HAM | VER | BOT | 10 |
| AshWoody90 | ✔ | 1 | ✖ | VER | VER | HAM | VER | PER | 8 |
| Gary-Smith | ✔ | 3 | ✖ | BOT | HAM | HAM | VER | LEC | 8 |
| Chris-Vincent | ✔ | 2 | ✖ | BOT | HAM | HAM | VER | PER | 8 |
| Travis-Scott | ✔ | 2 | ✖ | BOT | VER | HAM | VER | PER | 8 |
| JGaiser94 | ✔ | 4 | ✖ | BOT | HAM | HAM | VER | SAI | 8 |
| Dean-Haggins | ✔ | 3 | ✖ | BOT | HAM | HAM | VER | PER | 8 |
| brian.versmessen | ✔ | 2 | ✖ | BOT | VER | HAM | VER | PER | 8 |
| Ryan-Hunter | ✔ | 1 | ✖ | HAM | VER | HAM | VER | LEC | 8 |
| Jen-Connor | ✔ | 2 | ✖ | HAM | VER | HAM | VER | LEC | 7 |
| MantouG | ✔ | 2 | ✖ | VER | HAM | HAM | VER | RIC | 7 |
| Jimmy-Paschall | ✔ | 2 | ✖ | HAM | HAM | HAM | VER | PER | 7 |
| Scott-Rasmussen | ✔ | 2 | ✖ | NOR | VER | HAM | VER | PER | 7 |
| Tom-Horrox | ✖ | 3 | ✖ | BOT | HAM | HAM | VER | LEC | 7 |
| Julia-Charnitsky | ✔ | 3 | ✖ | HAM | VER | HAM | VER | PER | 7 |
| kbonzy85 | ✔ | 3 | ✖ | HAM | HAM | HAM | VER | NOR | 7 |
| DazzlerOfKernow | ✔ | 4 | ✖ | HAM | VER | HAM | VER | NOR | 7 |
| Matt-Bailey | ✔ | 3 | ✖ | NOR | HAM | HAM | VER | NOR | 7 |
| Ed-Forsyth | ✔ | 4 | ✖ | PER | HAM | HAM | VER | RIC | 7 |
| Nick-Hart | ✔ | 2 | ✖ | HAM | HAM | HAM | VER | LEC | 7 |
| gotterdammerung | ✔ | 2 | ✖ | BOT | HAM | HAM | BOT | VER | 7 |
| Jack-Shulman | ✔ | 4 | ✖ | HAM | HAM | HAM | VER | PER | 7 |
| Tracy-Flower | ✔ | 2 | ✖ | PER | VER | HAM | VER | PER | 7 |
| Ben-B | ✔ | 2 | ✖ | VER | VER | HAM | VER | LEC | 7 |
| George-Upton | ✔ | 2 | ✖ | NOR | VER | HAM | VER | PER | 7 |
| Scott-Pfaff | ✔ | 3 | ✖ | HAM | HAM | HAM | VER | LEC | 7 |
| James-Manders | ✔ | 5 | ✖ | VER | HAM | HAM | VER | NOR | 7 |
| Crystal-Reimer | ✔ | 4 | ✖ | PER | VER | HAM | VER | LEC | 7 |
| Marcel-van-Dongen | ✔ | 2 | ✖ | VER | VER | HAM | VER | PER | 7 |
| Andy-Hix | ✔ | 3 | ✖ | NOR | VER | HAM | VER | LEC | 7 |
| Jared-Fields | ✔ | 2 | ✖ | HAM | HAM | HAM | VER | PER | 7 |
| thane-. | ✔ | 3 | ✖ | BOT | VER | VER | HAM | BOT | 7 |
| Robert-Barbosa | ✔ | 3 | ✔ | HAM | VER | VER | HAM | PER | 6 |
| jason-slate | ✔ | 2 | ✖ | HAM | VER | VER | HAM | BOT | 6 |
| Cameron-Dillon | ✔ | 2 | ✖ | HAM | HAM | HAM | BOT | VER | 6 |
| Tom-Ling | ✖ | 2 | ✖ | VER | VER | HAM | VER | PER | 6 |
| Karen-McDougall | ✖ | 3 | ✖ | VER | HAM | HAM | VER | NOR | 6 |
| Matt-Spatz | ✔ | 2 | ✖ | HAM | VER | BOT | VER | HAM | 6 |
| Melissa-Hartley | ✖ | 2 | ✖ | VER | HAM | HAM | VER | LEC | 6 |
| Jase-Fields | ✔ | 2 | ✖ | VER | HAM | VER | HAM | BOT | 6 |
| Matt-Harmer | ✔ | 4 | ✖ | HAM | VER | VER | HAM | BOT | 6 |
| Brandon-Hartloff | ✖ | 2 | ✖ | VER | VER | HAM | VER | LEC | 6 |
| Renato-Matos | ✔ | 4 | ✖ | BOT | HAM | HAM | BOT | PER | 6 |
| Will-Coates | ✖ | 2 | ✖ | HAM | HAM | HAM | VER | PER | 6 |
| wblank71 | ✔ | 5 | ✖ | BOT | HAM | PER | NOR | BOT | 5 |
| Kevin-Lebo | ✖ | 2 | ✖ | HAM | HAM | HAM | BOT | VER | 5 |
| Kierenisboring | ✔ | 1 | ✖ | BOT | HAM | VER | HAM | PER | 5 |
| Alexis-Ferraris | ✔ | 2 | ✖ | VER | VER | HAM | BOT | PER | 5 |
| Jonathan-Payne3 | ✔ | 3 | ✖ | RIC | NOR | NOR | VER | PER | 4 |
| Jonathan-Payne2 | ✔ | 3 | ✖ | HAM | BOT | VER | PER | HAM | 4 |
| Bill-Blanchard | ✔ | 4 | ✖ | HAM | HAM | HAM | PER | LEC | 4 |
| Travis-Dorado | ✔ | 3 | ✖ | BOT | VER | VER | HAM | PER | 4 |
| Aljaz-Vratanar | ✔ | 4 | ✖ | BOT | HAM | VER | HAM | PER | 4 |
| David-Skewes2 | ✖ | 3 | ✖ | HAM | HAM | HAM | BOT | SAI | 4 |
| sureshkrsenapati | ✔ | 4 | ✖ | BOT | HAM | VER | HAM | PER | 4 |
| W-P | ✔ | 3 | ✖ | BOT | VER | VER | HAM | PER | 4 |
| Ferdinand1977 | ✔ | 3 | ✖ | VER | VER | VER | HAM | PER | 3 |
| Marcel-Blais | ✔ | 3 | ✖ | VER | VER | VER | HAM | PER | 3 |
| Dale-Green | ✖ | 2 | ✖ | BOT | VER | VER | HAM | NOR | 3 |
| Tore-Nyhus | ✔ | 5 | ✖ | HAM | VER | VER | HAM | NOR | 3 |
| James-Watts | ✔ | 2 | ✖ | HAM | HAM | VER | HAM | PER | 3 |
| Julian-McMahon-Hide | ✔ | 4 | ✖ | HAM | HAM | VER | HAM | PER | 3 |
| Jennifer-Mueller | ✔ | 3 | ✖ | HAM | VER | VER | HAM | PER | 3 |
| Ross-Buhrow | ✔ | 3 | ✖ | VER | VER | VER | HAM | PER | 3 |
| Chris-Quartermaine | ✔ | 3 | ✖ | VER | VER | VER | HAM | PER | 3 |
| Pavao-Banic | ✔ | 3 | ✖ | NOR | VER | VER | HAM | PER | 3 |
| Sam-White | ✖ | 3 | ✖ | HAM | HAM | HAM | NOR | PER | 3 |
| Scott-Hempsall-Jones | ✔ | 4 | ✖ | HAM | HAM | VER | HAM | PER | 3 |
| Pontus-Bergvall | ✔ | 2 | ✖ | HAM | VER | VER | HAM | PER | 3 |
| k_bartee | ✔ | 3 | ✖ | PER | NOR | VER | NOR | HAM | 3 |
| Philip-Avila | ✔ | 3 | ✖ | VER | VER | VER | HAM | PER | 3 |
| scott-spiegel | ✔ | 2 | ✖ | VER | VER | VER | PER | HAM | 3 |
| Vinay-Thukral | ✔ | 4 | ✖ | HAM | VER | VER | PER | HAM | 3 |
| Adam-Chandler | ✔ | 4 | ✖ | HAM | HAM | VER | BOT | ALO | 3 |
| Dan-Willson2 | ✔ | 4 | ✖ | VER | HAM | VER | HAM | PER | 3 |
| TurnerVonLefty | ✔ | 2 | ✖ | HAM | HAM | VER | HAM | PER | 3 |
| Jane-Penteker | ✔ | 3 | ✖ | VER | HAM | VER | HAM | PER | 3 |
| Matt-Haywood | ✔ | 4 | ✖ | HAM | VER | VER | HAM | PER | 3 |
| Ciara-Heaney | ✖ | 2 | ✖ | BOT | VER | VER | HAM | PER | 3 |
| thcole | ✔ | 3 | ✖ | HAM | VER | VER | HAM | PER | 3 |
| Stephen-Prince | ✔ | 2 | ✖ | HAM | VER | VER | HAM | LEC | 3 |
| Roberto-Morais-Jr. | ✖ | 1 | ✖ | HAM | VER | VER | HAM | PER | 3 |
| RustyEBs | ✔ | 3 | ✖ | HAM | VER | VER | HAM | PER | 3 |
| Nick-Blais | ✔ | 3 | ✖ | HAM | VER | VER | HAM | LEC | 3 |
| d9case | ✔ | 2 | ✖ | HAM | VER | VER | HAM | PER | 3 |
| mitcheldiemer | ✔ | 3 | ✖ | VER | VER | VER | HAM | SAI | 3 |
| Katoe91 | ✔ | 4 | ✖ | HAM | HAM | VER | HAM | LEC | 3 |
| Tanner-Broaddus | ✔ | 3 | ✖ | VER | VER | VER | HAM | PER | 3 |
| jesper-cuperus | ✔ | 2 | ✖ | HAM | VER | VER | HAM | PER | 3 |
| David-Orndorf | ✔ | 3 | ✖ | PER | VER | VER | LEC | GAS | 2 |
| Alex-Heroux | ✔ | 4 | ✖ | HAM | PER | PER | NOR | VER | 2 |
| Steve-Barton | ✔ | 4 | ✖ | VER | VER | VER | PER | LEC | 2 |
| Renier-Kleinjan | ✔ | 2 | ✖ | PER | VER | VER | PER | NOR | 2 |
| E.Nyhlin | ✔ | 2 | ✖ | NOR | PER | VER | PER | SAI | 2 |
| Cody-Gayer | ✖ | 3 | ✖ | VER | VER | VER | HAM | PER | 2 |
| Mark-Harris | ✖ | 2 | ✖ | PER | VER | VER | HAM | PER | 2 |
2021 3Legs4Wheels Prediction League - Spain
| Player | SC | DNF | Double | Fastest | Pole | 1. | 2. | 3. | Points |
| --- | --- | --- | --- | --- | --- | --- | --- | --- | --- |
| Matt-Spatz | ✔ | 2 | ✔ | BOT | HAM | HAM | VER | BOT | 22 |
| JGaiser94 | ✔ | 3 | ✔ | BOT | HAM | HAM | VER | BOT | 22 |
| James-Manders | ✔ | 4 | ✔ | HAM | HAM | HAM | VER | NOR | 16 |
| kbonzy85 | ✖ | 3 | ✔ | HAM | HAM | HAM | VER | NOR | 14 |
| Terry-White | ✔ | 3 | ✔ | PER | HAM | HAM | BOT | VER | 14 |
| Ben-B | ✖ | 1 | ✔ | BOT | HAM | HAM | BOT | VER | 14 |
| Jacques-le-Jour | ✔ | 3 | ✖ | VER | HAM | HAM | VER | BOT | 12 |
| Julian-McMahon-Hide | ✔ | 2 | ✖ | VER | HAM | HAM | VER | BOT | 12 |
| Simon-Watts | ✔ | 2 | ✖ | VER | HAM | HAM | VER | BOT | 12 |
| Scott-Rasmussen | ✔ | 2 | ✖ | VER | HAM | HAM | VER | BOT | 12 |
| Andy-Hix | ✔ | 2 | ✖ | VER | HAM | HAM | VER | BOT | 12 |
| Matt-Haywood | ✔ | 3 | ✖ | VER | HAM | HAM | VER | BOT | 12 |
| Jennifer-Mueller | ✔ | 2 | ✖ | HAM | HAM | HAM | VER | BOT | 11 |
| Craig-Allan | ✔ | 3 | ✖ | BOT | HAM | HAM | VER | BOT | 11 |
| jason-slate | ✔ | 2 | ✖ | BOT | HAM | HAM | VER | BOT | 11 |
| Vinnie-Van | ✔ | 4 | ✖ | HAM | HAM | HAM | VER | BOT | 11 |
| Pontus-Bergvall | ✔ | 2 | ✖ | BOT | HAM | HAM | VER | BOT | 11 |
| Scott-Pfaff | ✔ | 2 | ✖ | HAM | HAM | HAM | VER | BOT | 11 |
| Ashley-Kopp | ✔ | 2 | ✖ | BOT | HAM | HAM | VER | BOT | 11 |
| mitcheldiemer | ✔ | 3 | ✖ | HAM | HAM | HAM | VER | BOT | 11 |
| Jase-Fields | ✔ | 2 | ✖ | LEC | HAM | HAM | VER | BOT | 11 |
| Mark-Harris | ✔ | 2 | ✖ | NOR | HAM | HAM | VER | BOT | 11 |
| d9case | ✔ | 2 | ✖ | HAM | HAM | HAM | VER | BOT | 11 |
| Jane-Penteker | ✔ | 2 | ✖ | PER | HAM | HAM | VER | BOT | 11 |
| George-Upton | ✔ | 1 | ✖ | BOT | VER | HAM | VER | BOT | 11 |
| Cam-Bruce | ✔ | 2 | ✖ | HAM | HAM | HAM | VER | BOT | 11 |
| digydegu | ✔ | 3 | ✖ | NOR | HAM | HAM | VER | BOT | 11 |
| Jared-Fields | ✖ | 1 | ✖ | BOT | HAM | HAM | VER | BOT | 11 |
| Kevin-Lebo | ✖ | 2 | ✖ | HAM | HAM | HAM | VER | BOT | 10 |
| Jen-Connor | ✔ | 2 | ✖ | PER | VER | HAM | VER | BOT | 10 |
| brian.versmessen | ✖ | 2 | ✖ | HAM | HAM | HAM | VER | BOT | 10 |
| thcole | ✔ | 3 | ✖ | BOT | VER | HAM | VER | BOT | 10 |
| Scott-Hempsall-Jones | ✔ | 4 | ✖ | VER | HAM | HAM | VER | PER | 9 |
| James-Watts | ✔ | 2 | ✖ | VER | HAM | HAM | VER | PER | 9 |
| TurnerVonLefty | ✔ | 2 | ✖ | VER | HAM | HAM | VER | NOR | 9 |
| Tom-Ling | ✔ | 2 | ✖ | VER | HAM | HAM | VER | PER | 9 |
| Sofi-S | ✔ | 1 | ✖ | VER | HAM | HAM | BOT | VER | 9 |
| Melissa-Hartley | ✔ | 2 | ✖ | VER | HAM | HAM | VER | NOR | 9 |
| Robert-Barbosa | ✔ | 2 | ✖ | VER | HAM | HAM | BOT | VER | 8 |
| RustyEBs | ✔ | 3 | ✖ | VER | HAM | HAM | BOT | VER | 8 |
| Matt-Harmer | ✔ | 3 | ✖ | HAM | HAM | HAM | VER | PER | 8 |
| Cody-Gayer | ✔ | 2 | ✖ | VER | VER | HAM | VER | NOR | 8 |
| Sam-White | ✔ | 3 | ✖ | BOT | HAM | HAM | VER | PER | 8 |
| Scott-Neal | ✔ | 2 | ✖ | BOT | HAM | HAM | VER | PER | 8 |
| Kierenisboring | ✔ | 0 | ✖ | BOT | HAM | HAM | VER | PER | 8 |
| David-Orndorf | ✔ | 2 | ✖ | NOR | HAM | HAM | VER | PER | 8 |
| Tyler-Paget | ✔ | 3 | ✖ | BOT | HAM | HAM | VER | PER | 8 |
| E.Nyhlin | ✖ | 1 | ✖ | NOR | HAM | HAM | VER | PER | 8 |
| Bill-Blanchard | ✔ | 3 | ✖ | HAM | HAM | HAM | VER | PER | 8 |
| Mark-McCarthy | ✔ | 4 | ✖ | VER | HAM | HAM | BOT | VER | 8 |
| Dale-Green | ✖ | 1 | ✖ | BOT | HAM | HAM | VER | NOR | 8 |
| Pavao-Banic | ✔ | 3 | ✖ | BOT | HAM | HAM | VER | PER | 8 |
| Richard-Merriman | ✔ | 2 | ✖ | PER | HAM | HAM | VER | PER | 8 |
| Stephen-Prince | ✖ | 2 | ✖ | VER | HAM | HAM | VER | PER | 8 |
| Renato-Matos | ✔ | 2 | ✖ | VER | HAM | HAM | BOT | VER | 8 |
| thane-. | ✔ | 3 | ✖ | VER | VER | VER | HAM | BOT | 7 |
| Cameron-Dillon | ✔ | 2 | ✖ | HAM | HAM | HAM | BOT | VER | 7 |
| AshWoody90 | ✔ | 2 | ✖ | PER | VER | HAM | VER | PER | 7 |
| Dan-Willson2 | ✔ | 2 | ✖ | BOT | HAM | HAM | BOT | VER | 7 |
| Jack-Shulman | ✔ | 3 | ✖ | VER | HAM | HAM | BOT | NOR | 7 |
| Matt-Bailey | ✔ | 2 | ✖ | HAM | BOT | HAM | VER | ALO | 7 |
| Chris-Vincent | ✔ | 2 | ✖ | NOR | HAM | HAM | BOT | VER | 7 |
| Karen-McDougall | ✖ | 2 | ✖ | BOT | HAM | HAM | VER | PER | 7 |
| sureshkrsenapati | ✔ | 3 | ✖ | VER | VER | VER | HAM | BOT | 7 |
| tyler-brooks | ✖ | 2 | ✖ | BOT | HAM | HAM | VER | LEC | 7 |
| Ciara-Heaney | ✔ | 2 | ✖ | HAM | HAM | VER | HAM | BOT | 7 |
| Jonathan-Payne2 | ✔ | 2 | ✖ | PER | VER | VER | HAM | BOT | 6 |
| Ed-Forsyth | ✔ | 2 | ✖ | VER | HAM | HAM | PER | RIC | 6 |
| DazzlerOfKernow | ✔ | 2 | ✖ | HAM | HAM | HAM | BOT | NOR | 6 |
| Gary-Rawlings | ✔ | 3 | ✖ | HAM | HAM | HAM | BOT | PER | 6 |
| Crystal-Reimer | ✔ | 3 | ✖ | BOT | HAM | HAM | BOT | LEC | 6 |
| k_bartee | ✔ | 3 | ✔ | PER | BOT | VER | NOR | HAM | 6 |
| Guy-Homerston | ✖ | 2 | ✖ | ALO | HAM | HAM | BOT | VER | 6 |
| TheCarlFord | ✔ | 3 | ✖ | HAM | HAM | HAM | BOT | NOR | 6 |
| W-P | ✔ | 2 | ✖ | PER | VER | VER | HAM | BOT | 6 |
| Ross-Buhrow | ✖ | 1 | ✖ | BOT | VER | VER | HAM | BOT | 6 |
| damo563 | ✔ | 2 | ✖ | HAM | VER | HAM | BOT | VER | 6 |
| wblank71 | ✔ | 3 | ✖ | PER | VER | BOT | VER | VET | 5 |
| fillsgarage | ✖ | 1 | ✖ | PER | VER | VER | PER | BOT | 5 |
| Nick-Hart | ✖ | 0 | ✖ | NOR | VER | VER | HAM | BOT | 5 |
| Will-Coates | ✖ | 2 | ✖ | PER | VER | VER | HAM | BOT | 5 |
| Brandon-Hartloff | ✖ | 1 | ✖ | VER | HAM | VER | HAM | LEC | 5 |
| Philip-Avila | ✔ | 3 | ✖ | BOT | HAM | VER | PER | HAM | 4 |
| Quintin-Smith | ✔ | 2 | ✖ | VER | VER | VER | HAM | PER | 4 |
| Elliot-Nyhlin | ✖ | 1 | ✖ | HAM | HAM | VER | HAM | PER | 4 |
| Marcel-van-Dongen | ✔ | 2 | ✖ | VER | VER | VER | HAM | NOR | 4 |
| Jeremy-Staab | ✖ | 1 | ✖ | HAM | HAM | VER | PER | HAM | 4 |
| Renier-Kleinjan | ✔ | 3 | ✖ | VER | VER | VER | PER | HAM | 4 |
| Marcel-Blais | ✔ | 2 | ✖ | BOT | HAM | VER | HAM | LEC | 4 |
| James-Peacock | ✔ | 3 | ✖ | ALO | HAM | VER | BOT | LEC | 4 |
| Travis-Dorado | ✖ | 2 | ✖ | VER | HAM | VER | PER | HAM | 4 |
| Ferdinand1977 | ✔ | 3 | ✖ | HAM | VER | VER | HAM | PER | 3 |
| Tom-Horrox | ✖ | 3 | ✖ | ALO | HAM | VER | HAM | NOR | 3 |
| Alex-Heroux | ✔ | 2 | ✖ | ALO | VER | VER | HAM | PER | 3 |
| Jimmy-Paschall | ✖ | 2 | ✖ | HAM | HAM | VER | HAM | PER | 3 |
| Travis-Scott | ✖ | 2 | ✖ | PER | HAM | VER | HAM | PER | 3 |
| Kraig-Hamit | ✔ | 2 | ✖ | BOT | VER | VER | HAM | NOR | 3 |
| Roberto-Morais-Jr. | ✖ | 0 | ✖ | BOT | HAM | VER | HAM | PER | 3 |
| Dean-Haggins | ✔ | 2 | ✖ | RIC | VER | VER | HAM | SAI | 3 |
| Vinay-Thukral | ✔ | 2 | ✖ | PER | VER | VER | HAM | NOR | 3 |
| Ryan-Hunter | ✔ | 2 | ✖ | PER | VER | VER | HAM | PER | 3 |
| Aljaz-Vratanar | ✔ | 3 | ✖ | BOT | VER | VER | HAM | PER | 3 |
| Jeff-Leobold | ✖ | 3 | ✖ | VER | VER | VER | PER | HAM | 3 |
| Steve-Barton | ✔ | 4 | ✖ | NOR | VER | VER | NOR | LEC | 2 |
2021 3Legs4Wheels Prediction League - Monaco
| Player | SC | DNF | Double | Fastest | Pole | 1. | 2. | 3. | Points |
| --- | --- | --- | --- | --- | --- | --- | --- | --- | --- |
| Steve-Barton | ✔ | 3 | ✔ | HAM | VER | VER | NOR | HAM | 10 |
| Karen-McDougall | ✔ | 3 | ✖ | HAM | VER | VER | HAM | NOR | 7 |
| Vinay-Thukral | ✔ | 4 | ✖ | HAM | HAM | VER | HAM | NOR | 7 |
| brian.versmessen | ✔ | 4 | ✖ | HAM | VER | VER | SAI | HAM | 7 |
| thcole | ✔ | 3 | ✖ | HAM | VER | VER | SAI | LEC | 7 |
| Craig-Allan | ✔ | 4 | ✖ | NOR | VER | VER | HAM | NOR | 6 |
| Matt-Monahan | ✔ | 3 | ✔ | VER | VER | VER | HAM | BOT | 6 |
| Alex-Heroux | ✔ | 4 | ✖ | VER | HAM | VER | RIC | NOR | 6 |
| Kierenisboring | ✔ | 3 | ✔ | HAM | HAM | HAM | VER | SAI | 6 |
| Roberto-Morais-Jr. | ✔ | 5 | ✔ | HAM | LEC | LEC | VER | HAM | 6 |
| Adam-Chandler | ✔ | 4 | ✖ | VER | VER | VER | SAI | LEC | 6 |
| JGaiser94 | ✔ | 6 | ✖ | VER | VER | VER | SAI | HAM | 6 |
| Sofi-S | ✔ | 5 | ✖ | HAM | LEC | VER | LEC | SAI | 6 |
| DazzlerOfKernow | ✔ | 3 | ✖ | HAM | HAM | HAM | VER | NOR | 5 |
| George-Upton | ✖ | 1 | ✖ | BOT | VER | VER | HAM | SAI | 5 |
| W-P | ✔ | 2 | ✖ | PER | VER | VER | HAM | SAI | 5 |
| Ross-Buhrow | ✔ | 3 | ✖ | HAM | VER | VER | HAM | SAI | 5 |
| Matt-Haywood | ✔ | 5 | ✖ | HAM | VER | VER | HAM | SAI | 5 |
| Jack-Shulman | ✔ | 5 | ✖ | HAM | VER | HAM | VER | NOR | 5 |
| Ferdinand1977 | ✔ | 3 | ✖ | HAM | HAM | VER | HAM | LEC | 4 |
| Richard-Merriman | ✔ | 5 | ✖ | HAM | VER | VER | HAM | RIC | 4 |
| Jonathan-Payne2 | ✔ | 2 | ✖ | VER | VER | VER | PER | HAM | 4 |
| scott-spiegel | ✔ | 2 | ✖ | VER | VER | VER | RIC | LEC | 4 |
| Pontus-Bergvall | ✔ | 3 | ✖ | PER | VER | VER | HAM | SAI | 4 |
| Dan-Willson2 | ✔ | 3 | ✖ | VER | VER | VER | HAM | SAI | 4 |
| jason-slate | ✔ | 4 | ✖ | HAM | VER | VER | HAM | LEC | 4 |
| Pavao-Banic | ✔ | 4 | ✖ | HAM | VER | VER | HAM | LEC | 4 |
| Mark-Harris | ✔ | 4 | ✖ | HAM | VER | VER | HAM | LEC | 4 |
| Marcel-van-Dongen | ✔ | 3 | ✖ | SAI | HAM | VER | HAM | SAI | 4 |
| Jeff-Leobold | ✔ | 5 | ✖ | VER | HAM | VER | HAM | SAI | 4 |
| Jane-Penteker | ✔ | 3 | ✖ | LEC | VER | VER | HAM | SAI | 4 |
| Stephen-Prince | ✔ | 5 | ✖ | HAM | VER | VER | HAM | LEC | 4 |
| Arron-Billett | ✔ | 5 | ✖ | VER | LEC | HAM | LEC | NOR | 4 |
| Jase-Fields | ✔ | 1 | ✖ | HAM | VER | VER | LEC | HAM | 4 |
| thane-. | ✔ | 3 | ✖ | VER | VER | VER | HAM | LEC | 3 |
| Sam-White | ✔ | 3 | ✖ | VER | VER | VER | HAM | RIC | 3 |
| Marcel-Blais | ✔ | 5 | ✖ | VER | VER | VER | HAM | LEC | 3 |
| Jen-Connor | ✔ | 3 | ✖ | BOT | HAM | VER | HAM | LEC | 3 |
| Ed-Forsyth | ✔ | 3 | ✖ | NOR | VER | VER | HAM | BOT | 3 |
| Julia-Charnitsky | ✔ | 3 | ✖ | VER | VER | VER | HAM | LEC | 3 |
| Tom-Horrox | ✔ | 4 | ✖ | PER | VER | VER | HAM | BOT | 3 |
| Jacques-le-Jour | ✔ | 2 | ✖ | HAM | HAM | HAM | VER | BOT | 3 |
| Tore-Nyhus | ✔ | 6 | ✖ | VER | HAM | VER | HAM | RIC | 3 |
| David-Orndorf | ✔ | 3 | ✖ | RIC | VER | VER | HAM | RIC | 3 |
| Chris-Quartermaine | ✔ | 4 | ✖ | VER | VER | VER | PER | LEC | 3 |
| Matt-Spatz | ✔ | 3 | ✖ | BOT | VER | BOT | PER | NOR | 3 |
| Ben-B | ✔ | 4 | ✖ | VER | VER | VER | HAM | BOT | 3 |
| Tom-Ling | ✔ | 2 | ✖ | HAM | HAM | HAM | BOT | VER | 3 |
| TurnerVonLefty | ✔ | 4 | ✖ | VER | HAM | VER | HAM | PER | 3 |
| fillsgarage | ✔ | 3 | ✖ | VER | PER | VER | LEC | HAM | 3 |
| Philip-Avila | ✔ | 3 | ✖ | PER | VER | VER | LEC | PER | 3 |
| Terry-White | ✔ | 3 | ✖ | VER | VER | VER | HAM | LEC | 3 |
| Jimmy-Paschall | ✔ | 2 | ✖ | HAM | HAM | HAM | VER | BOT | 3 |
| James-Watts | ✔ | 4 | ✖ | VER | HAM | VER | HAM | RIC | 3 |
| sureshkrsenapati | ✔ | 4 | ✖ | LEC | VER | VER | LEC | HAM | 3 |
| Ciara-Heaney | ✔ | 4 | ✖ | VER | VER | VER | HAM | LEC | 3 |
| Renato-Matos | ✔ | 4 | ✖ | VER | VER | VER | HAM | LEC | 3 |
| Andy-Hix | ✔ | 3 | ✖ | HAM | VER | HAM | VER | SAI | 3 |
| Guy-Homerston | ✔ | 4 | ✖ | VER | VER | VER | LEC | PER | 3 |
| Ryan-Hunter | ✔ | 4 | ✖ | BOT | VER | PER | SAI | BOT | 3 |
| Julian-McMahon-Hide | ✔ | 4 | ✖ | HAM | VER | SAI | VER | HAM | 3 |
| jesper-cuperus | ✔ | 3 | ✖ | LEC | VER | VER | HAM | LEC | 3 |
| mitcheldiemer | ✔ | 1 | ✖ | VER | VER | VER | HAM | LEC | 3 |
| Brandon-Hartloff | ✔ | 5 | ✖ | SAI | LEC | SAI | VER | HAM | 3 |
| Scott-Rasmussen | ✔ | 4 | ✖ | HAM | LEC | HAM | VER | LEC | 3 |
| Travis-Dorado | ✔ | 3 | ✖ | VER | VER | VER | HAM | LEC | 3 |
| Tracy-Flower | ✔ | 3 | ✔ | PER | HAM | HAM | VER | RIC | 2 |
| Jennifer-Mueller | ✔ | 2 | ✖ | VER | HAM | HAM | VER | BOT | 2 |
| AshWoody90 | ✔ | 4 | ✖ | HAM | HAM | HAM | VER | PER | 2 |
| Bill-Blanchard | ✔ | 4 | ✖ | HAM | HAM | HAM | VER | PER | 2 |
| k_bartee | ✔ | 4 | ✖ | RIC | SAI | SAI | NOR | LEC | 2 |
| Vinnie-Van | ✔ | 4 | ✖ | HAM | HAM | HAM | VER | PER | 2 |
| Travis-Scott | ✔ | 3 | ✖ | HAM | HAM | HAM | VER | BOT | 2 |
| Chris-Vincent | ✔ | 3 | ✖ | LEC | LEC | HAM | VER | LEC | 2 |
| Scott-Pfaff | ✔ | 3 | ✖ | HAM | HAM | HAM | VER | LEC | 2 |
| Cam-Bruce | ✔ | 3 | ✖ | HAM | HAM | HAM | BOT | VER | 2 |
| Nick-Hart | ✔ | 5 | ✖ | HAM | HAM | HAM | VER | PER | 2 |
| Jared-Fields | ✔ | 2 | ✖ | LEC | HAM | HAM | VER | LEC | 2 |
| kbonzy85 | ✔ | 3 | ✖ | HAM | HAM | HAM | VER | LEC | 2 |
| AustinRENerd | ✔ | 4 | ✖ | SAI | LEC | LEC | VER | HAM | 2 |
| damo563 | ✔ | 2 | ✖ | VER | HAM | HAM | VER | LEC | 2 |
| digydegu | ✔ | 2 | ✖ | LEC | HAM | HAM | VER | LEC | 2 |
| Simon-Watts | ✔ | 4 | ✖ | HAM | VER | HAM | VER | LEC | 2 |
| Crystal-Reimer | ✔ | 4 | ✖ | HAM | HAM | HAM | LEC | SAI | 2 |
| dangerous_21dac | ✔ | 6 | ✖ | VER | SAI | SAI | LEC | VER | 2 |
| Jonathan-Payne3 | ✔ | 3 | ✔ | LEC | PER | NOR | PER | RIC | 2 |
| RustyEBs | ✔ | 4 | ✖ | BOT | HAM | HAM | VER | LEC | 1 |
| Robert-Barbosa | ✔ | 5 | ✖ | VER | HAM | HAM | BOT | VER | 1 |
| Cody-Gayer | ✔ | 3 | ✖ | VER | VER | HAM | VER | PER | 1 |
| Scott-Hempsall-Jones | ✔ | 5 | ✖ | HAM | HAM | HAM | PER | RIC | 1 |
| Gary-Smith | ✔ | 4 | ✖ | VER | HAM | HAM | VER | BOT | 1 |
| Kraig-Hamit | ✔ | 3 | ✖ | PER | HAM | PER | GAS | SAI | 1 |
| Ashley-Kopp | ✔ | 3 | ✖ | SAI | HAM | HAM | VER | PER | 1 |
| Scott-Neal | ✔ | 4 | ✖ | HAM | PER | PER | HAM | LEC | 1 |
| Mark-McCarthy | ✔ | 4 | ✖ | LEC | HAM | HAM | VER | LEC | 1 |
| Matt-Bailey | ✔ | 4 | ✖ | LEC | HAM | HAM | VER | LEC | 1 |
| Melissa-Hartley | ✔ | 3 | ✖ | LEC | HAM | HAM | LEC | SAI | 1 |
| tyler-brooks | ✔ | 4 | ✖ | VER | HAM | HAM | VER | PER | 1 |
| James-Manders | ✔ | 4 | ✖ | LEC | HAM | HAM | VER | LEC | 1 |
| Aljaz-Vratanar | ✔ | 4 | ✖ | VER | HAM | HAM | VER | LEC | 1 |
| Gary-Rawlings | ✔ | 4 | ✖ | SAI | VER | SAI | HAM | PER | 1 |
| wblank71 | ✔ | 4 | ✖ | GAS | BOT | RIC | PER | LEC | 0 |
| Cameron-Dillon | ✔ | 3 | ✖ | VER | HAM | HAM | BOT | LEC | 0 |
| gotterdammerung | ✔ | 3 | ✖ | BOT | VER | LEC | BOT | PER | 0 |
2021 3Legs4Wheels Prediction League - Baku
| Player | SC | DNF | Double | Fastest | Pole | 1. | 2. | 3. | Points |
| --- | --- | --- | --- | --- | --- | --- | --- | --- | --- |
| Jeff-Leobold | ✔ | 3 | ✔ | HAM | VER | VER | PER | GAS | 10 |
| Renier-Kleinjan | ✔ | 2 | ✔ | VER | VER | VER | PER | SAI | 8 |
| Marcel-van-Dongen | ✔ | 2 | ✖ | GAS | VER | PER | VER | GAS | 8 |
| jesper-cuperus | ✔ | 2 | ✔ | NOR | VER | VER | HAM | PER | 6 |
| Jane-Penteker | ✔ | 2 | ✖ | PER | PER | PER | VER | SAI | 5 |
| Adam-Chandler | ✔ | 4 | ✖ | VER | PER | PER | LEC | VER | 5 |
| Ciara-Heaney | ✔ | 3 | ✖ | HAM | PER | VER | PER | GAS | 5 |
| Crystal-Reimer | ✔ | 4 | ✖ | NOR | PER | HAM | PER | GAS | 5 |
| Sofi-S | ✔ | 3 | ✖ | HAM | VER | VER | PER | GAS | 5 |
| David-Orndorf | ✔ | 3 | ✔ | HAM | VER | VER | PER | LEC | 4 |
| Pavao-Banic | ✔ | 2 | ✖ | VER | VER | VER | LEC | PER | 4 |
| Bill-Blanchard | ✔ | 3 | ✔ | VER | BOT | BOT | HAM | VER | 4 |
| Philip-Avila | ✔ | 2 | ✖ | VER | VER | VER | PER | LEC | 4 |
| Jimmy-Paschall | ✔ | 2 | ✖ | VER | VER | VER | PER | SAI | 4 |
| Ashley-Kopp | ✔ | 3 | ✖ | HAM | PER | PER | VER | NOR | 4 |
| Brandon-Hartloff | ✔ | 2 | ✖ | VER | VER | VER | LEC | PER | 4 |
| Matt-Spatz | ✔ | 3 | ✖ | NOR | PER | PER | VER | BOT | 4 |
| Julian-McMahon-Hide | ✔ | 3 | ✖ | HAM | VER | VER | HAM | GAS | 4 |
| Stephen-Prince | ✔ | 2 | ✖ | VER | VER | VER | PER | SAI | 4 |
| Steve-Barton | ✔ | 4 | ✖ | VER | VER | VER | PER | NOR | 3 |
| RustyEBs | ✔ | 2 | ✖ | NOR | VER | VER | HAM | PER | 3 |
| Cameron-Dillon | ✔ | 2 | ✖ | VER | HAM | HAM | BOT | VER | 3 |
| Karen-McDougall | ✔ | 2 | ✖ | PER | LEC | VER | LEC | SAI | 3 |
| Jonathan-Payne2 | ✔ | 3 | ✖ | VER | VER | VER | PER | LEC | 3 |
| mitcheldiemer | ✔ | 3 | ✖ | VER | VER | VER | PER | SAI | 3 |
| Tom-Ling | ✔ | 2 | ✖ | HAM | VER | HAM | VER | PER | 3 |
| Scott-Neal | ✔ | 5 | ✖ | VER | VER | VER | NOR | PER | 3 |
| fillsgarage | ✔ | 2 | ✖ | HAM | VER | VER | LEC | PER | 3 |
| Jared-Fields | ✔ | 2 | ✖ | PER | VER | VER | PER | HAM | 3 |
| Gary-Smith | ✔ | 2 | ✖ | VER | VER | HAM | VER | LEC | 3 |
| digydegu | ✔ | 2 | ✖ | NOR | VER | VER | PER | LEC | 3 |
| Andy-Hix | ✔ | 2 | ✖ | VER | PER | VER | HAM | SAI | 3 |
| Simon-Watts | ✔ | 2 | ✖ | HAM | VER | VER | HAM | PER | 3 |
| damo563 | ✔ | 3 | ✖ | VER | VER | VER | HAM | PER | 3 |
| Matt-Haywood | ✔ | 3 | ✖ | VER | PER | VER | PER | LEC | 3 |
| sureshkrsenapati | ✔ | 6 | ✖ | VER | VER | VER | PER | LEC | 3 |
| Travis-Scott | ✔ | 2 | ✖ | HAM | PER | VER | PER | HAM | 3 |
| Renato-Matos | ✔ | 4 | ✖ | VER | PER | VER | HAM | PER | 3 |
| Travis-Dorado | ✔ | 2 | ✖ | HAM | VER | VER | PER | SAI | 3 |
| Vinay-Thukral | ✔ | 2 | ✖ | PER | VER | VER | HAM | PER | 3 |
| Scott-Hempsall-Jones | ✔ | 3 | ✖ | HAM | VER | VER | HAM | PER | 2 |
| Dale-Green | ✔ | 2 | ✖ | BOT | HAM | HAM | VER | LEC | 2 |
| Robert-Barbosa | ✔ | 3 | ✖ | VER | HAM | BOT | VER | HAM | 2 |
| Scott-Rasmussen | ✔ | 3 | ✖ | VER | VER | VER | HAM | NOR | 2 |
| Jacques-le-Jour | ✔ | 2 | ✖ | HAM | HAM | HAM | BOT | VER | 2 |
| Chris-Quartermaine | ✔ | 3 | ✖ | HAM | VER | VER | NOR | PER | 2 |
| Sam-White | ✔ | 3 | ✖ | NOR | HAM | HAM | VER | PER | 2 |
| AshWoody90 | ✔ | 3 | ✖ | PER | VER | VER | HAM | PER | 2 |
| DazzlerOfKernow | ✔ | 3 | ✖ | VER | VER | VER | HAM | SAI | 2 |
| Kraig-Hamit | ✔ | 2 | ✖ | HAM | VER | VER | HAM | NOR | 2 |
| Jeremy-Staab | ✔ | 3 | ✖ | PER | VER | VER | PER | HAM | 2 |
| jason-slate | ✔ | 4 | ✖ | HAM | VER | VER | HAM | PER | 2 |
| julia-charnitsky2 | ✔ | 3 | ✖ | PER | PER | VER | SAI | PER | 2 |
| d9case | ✔ | 2 | ✖ | HAM | HAM | HAM | VER | BOT | 2 |
| Terry-White | ✔ | 4 | ✖ | HAM | VER | VER | LEC | PER | 2 |
| Mark-McCarthy | ✔ | 3 | ✖ | PER | VER | VER | PER | SAI | 2 |
| Dan-Willson2 | ✔ | 16 | ✖ | HAM | VER | VER | LEC | PER | 2 |
| Jeremy-Salerno | ✔ | 2 | ✖ | LEC | VER | VER | NOR | LEC | 2 |
| tyler-brooks | ✔ | 3 | ✖ | HAM | VER | VER | LEC | PER | 2 |
| Roberto-Morais-Jr. | ✔ | 3 | ✖ | SAI | VER | VER | LEC | PER | 2 |
| Melissa-Hartley | ✔ | 2 | ✖ | HAM | VER | VER | LEC | SAI | 2 |
| Ross-Buhrow | ✔ | 3 | ✖ | BOT | VER | VER | PER | NOR | 2 |
| Richard-Merriman | ✔ | 4 | ✖ | HAM | VER | VER | PER | LEC | 2 |
| Jase-Fields | ✔ | 2 | ✖ | PER | VER | VER | LEC | NOR | 2 |
| Guy-Homerston | ✔ | 3 | ✖ | PER | VER | VER | PER | HAM | 2 |
| Ryan-Hunter | ✔ | 3 | ✖ | HAM | VER | VER | HAM | PER | 2 |
| brian.versmessen | ✔ | 3 | ✖ | SAI | PER | VER | SAI | PER | 2 |
| George-Upton | ✖ | 2 | ✖ | NOR | VER | VER | NOR | PER | 2 |
| W-P | ✔ | 3 | ✖ | HAM | VER | VER | PER | NOR | 2 |
| Mark-Harris | ✔ | 3 | ✖ | LEC | VER | VER | PER | HAM | 2 |
| thcole | ✔ | 3 | ✖ | NOR | VER | VER | PER | LEC | 2 |
| Aljaz-Vratanar | ✔ | 4 | ✖ | PER | VER | VER | LEC | PER | 2 |
| thane-. | ✔ | 3 | ✖ | HAM | VER | VER | PER | HAM | 2 |
| James-Manders | ✔ | 4 | ✖ | VER | HAM | HAM | VER | SAI | 2 |
| Marcel-Blais | ✔ | 3 | ✖ | BOT | VER | VER | PER | HAM | 2 |
| Cam-Bruce | ✔ | 4 | ✖ | HAM | VER | HAM | VER | PER | 2 |
| Vinnie-Van | ✔ | 4 | ✖ | HAM | VER | VER | HAM | PER | 2 |
| Carl-Ford | ✔ | 5 | ✔ | PER | PER | HAM | VER | NOR | 2 |
| Craig-Allan | ✔ | 3 | ✖ | BOT | BOT | HAM | BOT | VER | 1 |
| Ferdinand1977 | ✔ | 3 | ✖ | HAM | HAM | VER | HAM | BOT | 1 |
| Matt-Monahan | ✔ | 3 | ✖ | HAM | HAM | BOT | HAM | VER | 1 |
| Tracy-Flower | ✔ | 3 | ✖ | PER | VER | HAM | VER | NOR | 1 |
| Jennifer-Mueller | ✔ | 3 | ✖ | LEC | HAM | HAM | VER | LEC | 1 |
| Tom-Horrox | ✔ | 4 | ✖ | NOR | VER | HAM | NOR | BOT | 1 |
| Matt-Bailey | ✔ | 4 | ✖ | NOR | VER | VER | HAM | SAI | 1 |
| Cody-Gayer | ✔ | 3 | ✖ | HAM | HAM | HAM | BOT | VER | 1 |
| Alex-Heroux | ✔ | 3 | ✖ | HAM | BOT | VER | BOT | NOR | 1 |
| Jen-Connor | ✔ | 4 | ✖ | HAM | VER | VER | LEC | STR | 1 |
| Tore-Nyhus | ✔ | 3 | ✖ | PER | VER | VER | HAM | LEC | 1 |
| James-Watts | ✔ | 3 | ✖ | NOR | VER | VER | HAM | NOR | 1 |
| Jack-Shulman | ✔ | 6 | ✖ | HAM | VER | VER | NOR | SAI | 1 |
| Scott-Pfaff | ✖ | 3 | ✖ | VER | VER | VER | LEC | SAI | 1 |
| Ben-B | ✔ | 3 | ✖ | BOT | VER | VER | HAM | LEC | 1 |
| kbonzy85 | ✔ | 3 | ✖ | HAM | VER | HAM | VER | SAI | 1 |
| Dean-Haggins | ✔ | 3 | ✖ | GAS | VER | VER | HAM | LEC | 1 |
| Pontus-Bergvall | ✔ | 4 | ✖ | HAM | VER | VER | NOR | HAM | 1 |
| Kierenisboring | ✔ | 4 | ✖ | PER | VER | VER | LEC | NOR | 1 |
| JGaiser94 | ✔ | 4 | ✖ | BOT | VER | HAM | VER | NOR | 1 |
2021 3Legs4Wheels Prediction League - France
| Player | SC | DNF | Double | Fastest | Pole | 1. | 2. | 3. | Points |
| --- | --- | --- | --- | --- | --- | --- | --- | --- | --- |
| gotterdammerung | ✖ | 2 | ✔ | VER | HAM | VER | HAM | BOT | 16 |
| Jimmy-Paschall | ✖ | 2 | ✔ | HAM | HAM | HAM | VER | PER | 12 |
| Tore-Nyhus | ✖ | 3 | ✖ | VER | VER | VER | HAM | PER | 12 |
| James-Manders | ✖ | 4 | ✖ | VER | VER | VER | HAM | PER | 12 |
| Jen-Connor | ✔ | 3 | ✖ | VER | VER | VER | HAM | PER | 11 |
| Alex-Heroux | ✖ | 0 | ✖ | HAM | SAI | VER | HAM | PER | 11 |
| Brandon-Hartloff | ✖ | 2 | ✖ | HAM | VER | VER | HAM | PER | 11 |
| Ciara-Heaney | ✖ | 2 | ✖ | BOT | VER | VER | HAM | PER | 11 |
| Ferdinand1977 | ✖ | 3 | ✖ | HAM | HAM | VER | HAM | PER | 10 |
| Tracy-Flower | ✔ | 2 | ✖ | PER | VER | VER | HAM | PER | 10 |
| Roberto-Morais-Jr. | ✔ | 1 | ✖ | BOT | VER | VER | HAM | PER | 10 |
| tyler-brooks | ✔ | 2 | ✖ | PER | VER | VER | HAM | PER | 10 |
| Adam-Chandler | ✖ | 3 | ✖ | VER | VER | VER | HAM | ALO | 9 |
| Marcel-van-Dongen | ✖ | 1 | ✖ | VER | VER | VER | BOT | PER | 9 |
| Jennifer-Mueller | ✖ | 2 | ✖ | VER | VER | VER | HAM | BOT | 9 |
| Mark-McCarthy | ✔ | 2 | ✖ | VER | VER | VER | HAM | BOT | 8 |
| damo563 | ✔ | 2 | ✖ | VER | VER | VER | HAM | BOT | 8 |
| Jared-Fields | ✖ | 1 | ✖ | VER | BOT | VER | HAM | BOT | 8 |
| Scott-Neal | ✖ | 3 | ✖ | BOT | VER | VER | HAM | BOT | 8 |
| Cam-Bruce | ✖ | 2 | ✖ | HAM | VER | VER | HAM | BOT | 8 |
| Stephen-Prince | ✖ | 1 | ✖ | HAM | VER | VER | HAM | BOT | 8 |
| Karen-McDougall | ✖ | 1 | ✖ | BOT | VER | VER | HAM | ALO | 8 |
| thcole | ✔ | 3 | ✖ | VER | VER | VER | BOT | PER | 8 |
| d9case | ✔ | 2 | ✖ | VER | VER | VER | HAM | LEC | 8 |
| Vinay-Thukral | ✖ | 1 | ✖ | PER | VER | VER | HAM | BOT | 8 |
| DazzlerOfKernow | ✔ | 2 | ✖ | VER | VER | VER | PER | HAM | 7 |
| Matt-Bailey | ✔ | 3 | ✖ | RIC | VER | VER | HAM | BOT | 7 |
| Pavao-Banic | ✖ | 1 | ✖ | VER | HAM | HAM | VER | PER | 7 |
| Melissa-Hartley | ✔ | 2 | ✖ | NOR | VER | VER | HAM | BOT | 7 |
| George-Upton | ✔ | 2 | ✖ | VER | VER | HAM | VER | PER | 7 |
| Andy-Hix | ✔ | 2 | ✖ | HAM | VER | VER | HAM | SAI | 7 |
| Pontus-Bergvall | ✔ | 2 | ✖ | HAM | VER | VER | HAM | NOR | 7 |
| sureshkrsenapati | ✖ | 2 | ✖ | VER | VER | VER | BOT | HAM | 7 |
| Marcel-Blais | ✔ | 2 | ✖ | BOT | VER | VER | HAM | SAI | 7 |
| Guy-Homerston | ✖ | 1 | ✖ | VER | VER | VER | BOT | HAM | 7 |
| Jane-Penteker | ✖ | 2 | ✖ | VER | VER | BOT | HAM | VER | 7 |
| Terry-White | ✔ | 3 | ✖ | HAM | VER | VER | HAM | ALO | 7 |
| thane-. | ✔ | 3 | ✖ | HAM | VER | VER | HAM | BOT | 7 |
| Kraig-Hamit | ✔ | 2 | ✖ | VER | HAM | HAM | VER | PER | 6 |
| Scott-Rasmussen | ✔ | 2 | ✖ | VER | HAM | HAM | VER | PER | 6 |
| Robert-Barbosa | ✖ | 2 | ✖ | VER | PER | VER | PER | LEC | 6 |
| Tom-Ling | ✔ | 2 | ✖ | VER | HAM | HAM | VER | PER | 6 |
| Steve-Barton | ✔ | 3 | ✖ | VER | HAM | VER | PER | HAM | 6 |
| mitcheldiemer | ✔ | 2 | ✖ | VER | HAM | HAM | VER | PER | 6 |
| Jeremy-Salerno | ✖ | 2 | ✖ | BOT | HAM | HAM | VER | PER | 6 |
| Aljaz-Vratanar | ✔ | 3 | ✖ | HAM | BOT | VER | HAM | ALO | 6 |
| Jeff-Leobold | ✖ | 3 | ✖ | PER | HAM | HAM | VER | PER | 6 |
| W-P | ✖ | 2 | ✖ | HAM | VER | VER | BOT | HAM | 6 |
| Vinnie-Van | ✔ | 4 | ✖ | HAM | HAM | HAM | VER | PER | 5 |
| Jack-Shulman | ✔ | 4 | ✖ | HAM | HAM | HAM | VER | PER | 5 |
| Matt-Spatz | ✔ | 2 | ✖ | HAM | VER | BOT | VER | PER | 5 |
| Scott-Pfaff | ✖ | 3 | ✖ | VER | VER | HAM | VER | BOT | 5 |
| Tom-Horrox | ✖ | 0 | ✖ | PER | VER | HAM | BOT | VER | 5 |
| Mark-Harris | ✖ | 0 | ✖ | VER | HAM | HAM | VER | BOT | 5 |
| Cody-Gayer | ✖ | 1 | ✖ | VER | VER | BOT | VER | HAM | 5 |
| Richard-Merriman | ✖ | 2 | ✖ | VER | HAM | HAM | BOT | VER | 4 |
| Travis-Scott | ✖ | 1 | ✖ | VER | HAM | HAM | BOT | VER | 4 |
| Matt-Haywood | ✖ | 3 | ✖ | VER | HAM | HAM | VER | BOT | 4 |
| Sofi-S | ✖ | 1 | ✖ | BOT | VER | HAM | VER | BOT | 4 |
| JGaiser94 | ✔ | 3 | ✖ | VER | VER | HAM | BOT | VER | 4 |
| Simon-Watts | ✖ | 2 | ✖ | HAM | VER | HAM | VER | BOT | 4 |
| Renato-Matos | ✖ | 2 | ✖ | VER | BOT | HAM | BOT | VER | 4 |
| Dale-Green | ✖ | 2 | ✖ | PER | HAM | HAM | VER | BOT | 3 |
| Julian-McMahon-Hide | ✖ | 1 | ✖ | BOT | HAM | HAM | BOT | VER | 3 |
| Scott-Hempsall-Jones | ✖ | 2 | ✖ | PER | HAM | HAM | VER | NOR | 3 |
| Crystal-Reimer | ✔ | 3 | ✖ | VER | HAM | HAM | VER | NOR | 3 |
| jason-slate | ✖ | 2 | ✖ | BOT | HAM | HAM | VER | BOT | 3 |
| Ross-Buhrow | ✖ | 2 | ✖ | BOT | HAM | HAM | VER | BOT | 3 |
| k_bartee | ✔ | 2 | ✖ | NOR | VER | HAM | VER | GAS | 3 |
| Gary-Smith | ✖ | 1 | ✖ | PER | HAM | HAM | VER | BOT | 3 |
| Ryan-Hunter | ✔ | 1 | ✖ | HAM | VER | HAM | VER | BOT | 3 |
| RustyEBs | ✔ | 3 | ✖ | PER | VER | HAM | VER | BOT | 3 |
| Ashley-Kopp | ✔ | 2 | ✖ | BOT | VER | HAM | BOT | VER | 3 |
| Jase-Fields | ✔ | 3 | ✖ | VER | HAM | HAM | VER | LEC | 3 |
| Ben-B | ✖ | 2 | ✖ | HAM | HAM | HAM | VER | NOR | 3 |
| brian.versmessen | ✖ | 1 | ✖ | HAM | BOT | HAM | BOT | VER | 3 |
| Cameron-Dillon | ✔ | 2 | ✖ | VER | BOT | HAM | BOT | VER | 3 |
| kbonzy85 | ✖ | 2 | ✖ | HAM | HAM | HAM | BOT | VER | 3 |
| Julia-Charnitsky | ✔ | 2 | ✖ | PER | HAM | HAM | VER | NOR | 2 |
| AshWoody90 | ✔ | 2 | ✖ | PER | HAM | HAM | VER | NOR | 2 |
| Kierenisboring | ✔ | 1 | ✖ | BOT | HAM | HAM | VER | BOT | 2 |
| Sam-White | ✖ | 3 | ✖ | HAM | HAM | HAM | BOT | OCO | 2 |
| digydegu | ✔ | 3 | ✖ | NOR | HAM | HAM | VER | NOR | 2 |
2021 3Legs4Wheels Prediction League - Styria
| Player | SC | DNF | Double | Fastest | Pole | 1. | 2. | 3. | Points |
| --- | --- | --- | --- | --- | --- | --- | --- | --- | --- |
| thane-. | ✔ | 4 | ✔ | HAM | VER | VER | HAM | BOT | 22 |
| Dale-Green | ✖ | 1 | ✔ | PER | VER | VER | HAM | NOR | 16 |
| Renato-Matos | ✔ | 2 | ✔ | HAM | HAM | HAM | VER | BOT | 14 |
| Jen-Connor | ✔ | 2 | ✔ | VER | VER | VER | PER | HAM | 12 |
| Mark-Harris | ✔ | 2 | ✖ | HAM | VER | VER | HAM | BOT | 12 |
| Brandon-Hartloff | ✖ | 2 | ✖ | BOT | VER | VER | HAM | BOT | 12 |
| Tore-Nyhus | ✔ | 3 | ✔ | VER | VER | VER | PER | HAM | 10 |
| Guy-Homerston | ✖ | 2 | ✖ | HAM | VER | VER | HAM | PER | 10 |
| Scott-Neal | ✔ | 4 | ✖ | VER | VER | VER | HAM | BOT | 10 |
| sureshkrsenapati | ✔ | 2 | ✖ | VER | HAM | VER | HAM | BOT | 10 |
| jason-slate | ✔ | 4 | ✖ | BOT | VER | VER | HAM | BOT | 10 |
| Melissa-Hartley | ✖ | 2 | ✖ | PER | VER | VER | HAM | GAS | 9 |
| Jeremy-Salerno | ✔ | 2 | ✖ | HAM | VER | VER | HAM | NOR | 9 |
| mitcheldiemer | ✔ | 2 | ✖ | HAM | VER | VER | HAM | PER | 9 |
| George-Upton | ✖ | 1 | ✖ | HAM | VER | VER | HAM | NOR | 9 |
| David-Orndorf | ✖ | 1 | ✖ | VER | VER | VER | HAM | PER | 8 |
| Kierenisboring | ✔ | 2 | ✖ | BOT | VER | VER | HAM | NOR | 8 |
| Dan-Willson2 | ✖ | 0 | ✖ | BOT | VER | VER | PER | BOT | 8 |
| Karen-McDougall | ✖ | 1 | ✖ | BOT | VER | VER | HAM | RIC | 8 |
| Mark-McCarthy | ✔ | 2 | ✖ | VER | VER | VER | HAM | RIC | 8 |
| Ciara-Heaney | ✖ | 1 | ✖ | BOT | VER | VER | HAM | PER | 8 |
| d9case | ✔ | 2 | ✖ | VER | VER | VER | HAM | NOR | 8 |
| Grant-Oliver | ✔ | 2 | ✖ | VER | VER | VER | HAM | NOR | 8 |
| Pontus-Bergvall | ✔ | 2 | ✖ | VER | VER | VER | HAM | NOR | 8 |
| Ben-B | ✔ | 2 | ✖ | VER | VER | VER | HAM | PER | 8 |
| Vinnie-Van | ✔ | 2 | ✖ | VER | VER | VER | HAM | PER | 8 |
| Matt-Haywood | ✔ | 2 | ✖ | VER | VER | VER | HAM | NOR | 8 |
| Andy-Hix | ✔ | 2 | ✖ | VER | VER | VER | HAM | PER | 8 |
| Stephen-Prince | ✔ | 2 | ✖ | BOT | VER | VER | HAM | PER | 8 |
| Aljaz-Vratanar | ✔ | 3 | ✖ | HAM | VER | VER | HAM | PER | 8 |
| Ryan-Hunter | ✔ | 2 | ✖ | PER | VER | VER | HAM | PER | 8 |
| Jared-Fields | ✔ | 2 | ✖ | VER | VER | VER | HAM | PER | 8 |
| Jack-Shulman | ✔ | 3 | ✖ | HAM | VER | VER | HAM | NOR | 8 |
| Cody-Gayer | ✔ | 2 | ✖ | VER | HAM | VER | HAM | NOR | 7 |
| Scott-Hempsall-Jones | ✖ | 4 | ✖ | BOT | HAM | VER | HAM | PER | 7 |
| Matt-Bailey | ✔ | 5 | ✖ | NOR | VER | VER | HAM | PER | 7 |
| Ferdinand1977 | ✖ | 2 | ✖ | VER | VER | VER | PER | HAM | 7 |
| Terry-White | ✔ | 3 | ✖ | BOT | VER | VER | HAM | PER | 7 |
| damo563 | ✔ | 1 | ✖ | VER | VER | VER | HAM | NOR | 7 |
| Ashley-Kopp | ✔ | 1 | ✖ | VER | VER | VER | HAM | PER | 7 |
| Ross-Buhrow | ✔ | 4 | ✖ | VER | VER | VER | HAM | RIC | 7 |
| Jase-Fields | ✔ | 3 | ✖ | RIC | VER | VER | HAM | PER | 7 |
| W-P | ✔ | 3 | ✖ | BOT | VER | VER | HAM | PER | 7 |
| Dean-Haggins | ✔ | 3 | ✖ | RIC | VER | VER | HAM | PER | 7 |
| Jeff-Leobold | ✔ | 3 | ✖ | VER | VER | VER | HAM | PER | 7 |
| digydegu | ✔ | 3 | ✖ | NOR | VER | VER | HAM | PER | 7 |
| thcole | ✔ | 3 | ✖ | PER | VER | VER | HAM | PER | 7 |
| Sofi-S | ✔ | 3 | ✖ | BOT | VER | VER | HAM | PER | 7 |
| brian.versmessen | ✖ | 2 | ✖ | VER | HAM | HAM | VER | BOT | 7 |
| RustyEBs | ✔ | 2 | ✖ | VER | VER | VER | PER | HAM | 6 |
| Jacques-le-Jour | ✖ | 2 | ✖ | HAM | HAM | HAM | BOT | VER | 6 |
| Chris-Quartermaine | ✖ | 2 | ✖ | VER | VER | VER | PER | NOR | 6 |
| Matt-Spatz | ✔ | 2 | ✖ | VER | VER | VER | PER | HAM | 6 |
| Roberto-Morais-Jr. | ✔ | 3 | ✖ | HAM | VER | VER | PER | HAM | 6 |
| Vinay-Thukral | ✔ | 2 | ✖ | VER | VER | VER | PER | HAM | 6 |
| Pavao-Banic | ✖ | 1 | ✖ | VER | VER | VER | PER | NOR | 5 |
| Marcel-van-Dongen | ✔ | 1 | ✖ | VER | VER | VER | PER | HAM | 5 |
| Alex-Heroux | ✔ | 2 | ✖ | VER | VER | VER | RIC | LEC | 5 |
| k_bartee | ✔ | 1 | ✖ | VER | VER | NOR | HAM | VER | 5 |
| Cameron-Dillon | ✔ | 2 | ✖ | VER | VER | HAM | BOT | VER | 5 |
| Tom-Ling | ✖ | 2 | ✖ | VER | VER | HAM | VER | PER | 5 |
| Simon-Watts | ✖ | 2 | ✖ | HAM | HAM | HAM | VER | PER | 5 |
| Jonathan-Payne2 | ✔ | 1 | ✖ | VER | VER | VER | PER | GAS | 4 |
| Steve-Barton | ✔ | 3 | ✖ | VER | PER | VER | PER | HAM | 4 |
| Sam-White | ✔ | 3 | ✖ | VER | VER | VER | PER | GAS | 4 |
| Scott-Pfaff | ✔ | 2 | ✖ | VER | VER | HAM | VER | NOR | 4 |
| kbonzy85 | ✔ | 2 | ✖ | RIC | VER | HAM | VER | PER | 4 |
| Gary-Smith | ✔ | 2 | ✖ | PER | VER | HAM | VER | PER | 4 |
| Jimmy-Dingess | ✔ | 2 | ✖ | HAM | HAM | HAM | VER | PER | 4 |
| Scott-Rasmussen | ✔ | 2 | ✖ | VER | HAM | HAM | VER | PER | 3 |
| Jimmy-Paschall | ✔ | 2 | ✖ | VER | HAM | HAM | VER | PER | 3 |
| AshWoody90 | ✔ | 1 | ✖ | PER | VER | HAM | VER | PER | 3 |
| Julia-Charnitsky | ✔ | 3 | ✖ | PER | HAM | VER | PER | NOR | 3 |
| Travis-Scott | ✔ | 3 | ✖ | VER | VER | HAM | VER | NOR | 3 |
| Jennifer-Mueller | ✔ | 3 | ✖ | HAM | HAM | HAM | VER | PER | 3 |
| Jane-Penteker | ✔ | 1 | ✖ | HAM | HAM | HAM | VER | GAS | 3 |
| Marcel-Blais | ✔ | 2 | ✖ | VER | HAM | HAM | VER | PER | 3 |
| JGaiser94 | ✔ | 4 | ✖ | HAM | HAM | HAM | VER | VET | 3 |
| gotterdammerung | ✖ | 1 | ✖ | VER | HAM | HAM | VER | PER | 3 |
| Tracy-Flower | ✔ | 1 | ✖ | PER | HAM | HAM | VER | PER | 2 |
| Robert-Barbosa | ✔ | 3 | ✖ | BOT | HAM | HAM | VER | NOR | 2 |
| Theodore-Richardson-… | ✔ | 3 | ✖ | BOT | VER | PER | NOR | HAM | 2 |
| Crystal-Reimer | ✔ | 3 | ✖ | NOR | HAM | HAM | VER | GAS | 2 |
| Cam-Bruce | ✔ | 3 | ✖ | VER | HAM | HAM | VER | PER | 2 |
| James-Manders | ✔ | 4 | ✖ | VER | HAM | HAM | VER | PER | 2 |
| TheCarlFord | ✔ | 0 | ✖ | NOR | VER | PER | NOR | RIC | 1 |
| Bill-Blanchard | ✔ | 3 | ✖ | PER | VER | PER | NOR | LEC | 1 |
| Julian-McMahon-Hide | ✔ | 4 | ✖ | NOR | HAM | PER | BOT | NOR | 1 |
2021 3Legs4Wheels Prediction League - Austria
| Player | SC | DNF | Double | Fastest | Pole | 1. | 2. | 3. | Points |
| --- | --- | --- | --- | --- | --- | --- | --- | --- | --- |
| Julian-McMahon-Hide | ✔ | 4 | ✔ | NOR | VER | PER | BOT | NOR | 16 |
| Mark-Harris | ✔ | 1 | ✔ | VER | VER | VER | HAM | BOT | 16 |
| Andy-Hix | ✔ | 2 | ✔ | HAM | VER | VER | HAM | NOR | 16 |
| Chris-Quartermaine | ✔ | 2 | ✔ | VER | VER | VER | PER | HAM | 12 |
| Jeremy-Salerno | ✔ | 3 | ✔ | PER | VER | HAM | VER | NOR | 12 |
| Ciara-Heaney | ✔ | 2 | ✔ | HAM | VER | VER | HAM | BOT | 12 |
| DazzlerOfKernow | ✔ | 3 | ✔ | HAM | VER | VER | HAM | PER | 10 |
| Cam-Bruce | ✖ | 3 | ✔ | HAM | VER | VER | HAM | BOT | 10 |
| tyler-brooks | ✔ | 3 | ✔ | BOT | VER | VER | HAM | PER | 10 |
| thcole | ✔ | 3 | ✔ | HAM | VER | VER | HAM | PER | 10 |
| Aljaz-Vratanar | ✔ | 4 | ✔ | HAM | VER | VER | HAM | PER | 10 |
| Marcel-van-Dongen | ✔ | 2 | ✖ | VER | VER | VER | BOT | HAM | 9 |
| Scott-Hempsall-Jones | ✖ | 3 | ✔ | HAM | VER | VER | HAM | PER | 8 |
| Steve-Barton | ✔ | 3 | ✖ | VER | PER | VER | PER | NOR | 8 |
| Pavao-Banic | ✔ | 2 | ✖ | HAM | VER | VER | PER | NOR | 8 |
| Cody-Gayer | ✖ | 2 | ✔ | HAM | VER | VER | HAM | PER | 8 |
| Sam-White | ✖ | 3 | ✖ | NOR | VER | VER | BOT | PER | 7 |
| mitcheldiemer | ✔ | 3 | ✖ | VER | VER | VER | HAM | BOT | 7 |
| sureshkrsenapati | ✔ | 3 | ✖ | VER | VER | VER | HAM | PER | 6 |
| James-Watts | ✔ | 2 | ✖ | VER | VER | VER | HAM | PER | 6 |
| David-Orndorf | ✔ | 4 | ✖ | VER | VER | VER | PER | HAM | 6 |
| Jen-Connor | ✔ | 3 | ✖ | VER | VER | VER | PER | HAM | 6 |
| Scott-Rasmussen | ✔ | 2 | ✖ | BOT | VER | VER | HAM | BOT | 6 |
| Scott-Neal | ✔ | 2 | ✖ | VER | VER | VER | HAM | PER | 6 |
| Terry-White | ✔ | 2 | ✖ | PER | VER | VER | HAM | BOT | 6 |
| James-Manders | ✔ | 4 | ✖ | VER | VER | VER | HAM | LEC | 6 |
| Sofi-S | ✔ | 3 | ✖ | PER | VER | VER | HAM | BOT | 6 |
| Ryan-Hunter | ✔ | 1 | ✖ | BOT | VER | VER | PER | HAM | 6 |
| thane-. | ✔ | 3 | ✖ | HAM | VER | VER | HAM | BOT | 6 |
| Stephen-Prince | ✖ | 1 | ✖ | BOT | VER | VER | HAM | BOT | 6 |
| Marcel-Blais | ✖ | 1 | ✖ | PER | VER | VER | HAM | BOT | 6 |
| JGaiser94 | ✔ | 3 | ✖ | HAM | VER | VER | HAM | BOT | 6 |
| Matt-Spatz | ✔ | 3 | ✖ | PER | VER | VER | HAM | PER | 5 |
| Grant-Oliver | ✔ | 2 | ✖ | HAM | VER | VER | PER | HAM | 5 |
| Jimmy-Paschall | ✔ | 2 | ✖ | HAM | VER | VER | HAM | PER | 5 |
| Ferdinand1977 | ✔ | 3 | ✖ | HAM | VER | VER | HAM | PER | 5 |
| Jonathan-Payne2 | ✔ | 2 | ✖ | BOT | VER | VER | HAM | PER | 5 |
| Crystal-Reimer | ✔ | 3 | ✖ | HAM | VER | VER | HAM | PER | 5 |
| AshWoody90 | ✔ | 3 | ✖ | HAM | VER | VER | PER | HAM | 5 |
| Robert-Barbosa | ✔ | 3 | ✖ | HAM | VER | VER | PER | HAM | 5 |
| jason-slate | ✔ | 3 | ✖ | HAM | VER | VER | HAM | GAS | 5 |
| Tracy-Flower | ✔ | 2 | ✖ | PER | VER | VER | PER | HAM | 5 |
| Tore-Nyhus | ✖ | 2 | ✖ | PER | VER | VER | HAM | BOT | 5 |
| Matt-Bailey | ✔ | 4 | ✖ | NOR | VER | VER | HAM | LEC | 5 |
| Pontus-Bergvall | ✔ | 2 | ✖ | BOT | VER | VER | HAM | PER | 5 |
| Melissa-Hartley | ✖ | 2 | ✖ | PER | VER | VER | HAM | BOT | 5 |
| Guy-Homerston | ✖ | 2 | ✖ | PER | VER | VER | HAM | BOT | 5 |
| digydegu | ✔ | 2 | ✖ | HAM | VER | VER | HAM | PER | 5 |
| Ross-Buhrow | ✔ | 4 | ✖ | BOT | VER | VER | HAM | PER | 5 |
| Jack-Shulman | ✔ | 3 | ✖ | HAM | HAM | HAM | VER | NOR | 5 |
| brian.versmessen | ✖ | 2 | ✖ | HAM | VER | VER | HAM | BOT | 5 |
| W-P | ✔ | 3 | ✖ | HAM | VER | VER | HAM | PER | 5 |
| Roberto-Morais-Jr. | ✔ | 2 | ✖ | HAM | VER | VER | HAM | PER | 5 |
| Vinnie-Van | ✔ | 4 | ✖ | HAM | VER | VER | HAM | PER | 5 |
| Jennifer-Mueller | ✖ | 2 | ✖ | HAM | VER | VER | HAM | PER | 4 |
| Simon-Watts | ✖ | 2 | ✖ | HAM | VER | VER | HAM | PER | 4 |
| Alex-Heroux | ✖ | 2 | ✔ | VER | HAM | HAM | VER | PER | 4 |
| Travis-Scott | ✔ | 2 | ✖ | PER | HAM | VER | HAM | PER | 4 |
| Mark-McCarthy | ✔ | 2 | ✖ | VER | HAM | HAM | VER | BOT | 4 |
| Tom-Ling | ✖ | 2 | ✖ | HAM | VER | VER | HAM | PER | 4 |
| Jeff-Leobold | ✖ | 3 | ✖ | HAM | VER | VER | PER | HAM | 4 |
| Ashley-Kopp | ✔ | 2 | ✖ | VER | HAM | HAM | VER | BOT | 4 |
| Scott-Pfaff | ✖ | 2 | ✖ | PER | VER | VER | HAM | PER | 4 |
| Jase-Fields | ✔ | 2 | ✖ | PER | VER | HAM | VER | BOT | 4 |
| kbonzy85 | ✖ | 2 | ✖ | HAM | HAM | HAM | BOT | VER | 4 |
| Dan-Willson2 | ✖ | 17 | ✖ | BOT | VER | VER | PER | HAM | 4 |
| George-Upton | ✖ | 2 | ✖ | NOR | VER | VER | HAM | LEC | 4 |
| RustyEBs | ✖ | 2 | ✖ | HAM | VER | VER | HAM | PER | 4 |
| Brandon-Hartloff | ✖ | 2 | ✖ | BOT | VER | VER | HAM | PER | 4 |
| TheCarlFord | ✔ | 3 | ✖ | NOR | HAM | PER | HAM | NOR | 4 |
| Dean-Haggins | ✖ | 2 | ✖ | PER | VER | VER | HAM | GAS | 4 |
| Karen-McDougall | ✖ | 2 | ✖ | BOT | VER | VER | HAM | GAS | 4 |
| Vinay-Thukral | ✖ | 2 | ✖ | BOT | VER | VER | HAM | PER | 4 |
| Jacques-le-Jour | ✖ | 1 | ✖ | HAM | HAM | HAM | VER | BOT | 3 |
| Dale-Green | ✖ | 1 | ✖ | NOR | VER | HAM | PER | VER | 3 |
| d9case | ✔ | 2 | ✖ | PER | HAM | HAM | VER | BOT | 3 |
| Renato-Matos | ✖ | 2 | ✖ | PER | VER | HAM | VER | BOT | 3 |
| Jane-Penteker | ✖ | 2 | ✖ | PER | VER | HAM | VER | BOT | 3 |
| wblank71 | ✔ | 4 | ✖ | BOT | HAM | GAS | NOR | VET | 2 |
| Jared-Fields | ✖ | 1 | ✖ | BOT | HAM | HAM | VER | PER | 2 |
| Ben-B | ✔ | 3 | ✖ | HAM | HAM | HAM | VER | PER | 2 |
2021 3Legs4Wheels Prediction League - Britain
| Player | SC | DNF | Double | Fastest | Pole | 1. | 2. | 3. | Points |
| --- | --- | --- | --- | --- | --- | --- | --- | --- | --- |
| wblank71 | ✔ | 3 | ✔ | NOR | HAM | HAM | PER | NOR | 8 |
| Matt-Bailey | ✔ | 3 | ✖ | BOT | VER | HAM | VER | BOT | 8 |
| Jimmy-Paschall | ✔ | 2 | ✖ | VER | HAM | HAM | VER | BOT | 8 |
| Scott-Rasmussen | ✔ | 2 | ✖ | HAM | HAM | HAM | VER | BOT | 8 |
| Cameron-Dillon | ✔ | 2 | ✖ | VER | HAM | HAM | VER | BOT | 8 |
| Ashley-Kopp | ✔ | 2 | ✖ | VER | HAM | HAM | VER | BOT | 8 |
| Simon-Watts | ✔ | 2 | ✖ | HAM | HAM | HAM | VER | BOT | 8 |
| Jane-Penteker | ✔ | 2 | ✖ | VER | HAM | HAM | VER | BOT | 8 |
| Matt-Spatz | ✔ | 3 | ✖ | VER | HAM | HAM | VER | BOT | 7 |
| Chris-Quartermaine | ✔ | 2 | ✖ | VER | VER | VER | HAM | BOT | 7 |
| Jacques-le-Jour | ✔ | 3 | ✖ | HAM | HAM | HAM | VER | BOT | 7 |
| W-P | ✔ | 3 | ✖ | HAM | HAM | HAM | VER | BOT | 7 |
| Terry-White | ✔ | 5 | ✖ | PER | VER | VER | HAM | BOT | 7 |
| Sam-White | ✔ | 3 | ✖ | HAM | HAM | HAM | VER | BOT | 7 |
| thcole | ✔ | 2 | ✖ | HAM | VER | VER | HAM | BOT | 7 |
| brian.versmessen | ✖ | 2 | ✖ | VER | HAM | HAM | VER | BOT | 7 |
| Sofi-S | ✖ | 2 | ✖ | BOT | HAM | HAM | VER | BOT | 7 |
| Jase-Fields | ✔ | 2 | ✖ | VER | VER | VER | HAM | BOT | 7 |
| Dan-Willson2 | ✔ | 2 | ✖ | HAM | VER | VER | HAM | BOT | 7 |
| Aljaz-Vratanar | ✔ | 4 | ✖ | VER | HAM | HAM | VER | BOT | 7 |
| thane-. | ✔ | 3 | ✖ | HAM | VER | VER | HAM | BOT | 6 |
| Ferdinand1977 | ✔ | 2 | ✖ | BOT | HAM | VER | HAM | BOT | 6 |
| DazzlerOfKernow | ✔ | 2 | ✖ | VER | VER | HAM | VER | NOR | 6 |
| d9case | ✔ | 2 | ✖ | VER | VER | HAM | VER | NOR | 6 |
| Julian-McMahon-Hide | ✖ | 1 | ✖ | BOT | HAM | HAM | VER | BOT | 6 |
| mitcheldiemer | ✔ | 4 | ✔ | VER | VER | VER | HAM | NOR | 6 |
| Julia-Charnitsky | ✔ | 2 | ✖ | HAM | VER | HAM | NOR | VER | 6 |
| Cody-Nevels | ✔ | 2 | ✖ | BOT | VER | HAM | VER | NOR | 6 |
| Jeff-Leobold | ✔ | 3 | ✖ | HAM | VER | VER | HAM | BOT | 6 |
| James-Manders | ✖ | 4 | ✖ | HAM | HAM | HAM | VER | BOT | 6 |
| Tore-Nyhus | ✔ | 3 | ✖ | VER | HAM | HAM | NOR | LEC | 5 |
| Robert-Barbosa | ✔ | 2 | ✖ | VER | HAM | HAM | VER | NOR | 5 |
| Jennifer-Mueller | ✔ | 2 | ✖ | HAM | HAM | HAM | VER | NOR | 5 |
| Scott-Hempsall-Jones | ✖ | 3 | ✖ | HAM | VER | VER | HAM | BOT | 5 |
| AshWoody90 | ✔ | 3 | ✖ | VER | VER | HAM | VER | PER | 5 |
| Jen-Connor | ✔ | 2 | ✖ | HAM | HAM | HAM | VER | NOR | 5 |
| Tom-Ling | ✖ | 2 | ✖ | HAM | VER | HAM | VER | PER | 5 |
| Andy-Hix | ✔ | 2 | ✖ | VER | HAM | HAM | VER | NOR | 5 |
| Stephen-Prince | ✔ | 2 | ✖ | VER | HAM | HAM | VER | NOR | 5 |
| Pontus-Bergvall | ✔ | 2 | ✖ | PER | VER | VER | HAM | NOR | 5 |
| Mark-Harris | ✔ | 3 | ✖ | VER | HAM | VER | HAM | BOT | 5 |
| Ross-Buhrow | ✔ | 2 | ✖ | BOT | HAM | HAM | VER | NOR | 5 |
| Vinnie-Van | ✔ | 3 | ✖ | HAM | HAM | VER | HAM | BOT | 5 |
| Vinay-Thukral | ✔ | 2 | ✖ | HAM | VER | VER | HAM | PER | 4 |
| Cody-Gayer | ✔ | 3 | ✖ | HAM | NOR | HAM | NOR | VER | 4 |
| Kraig-Hamit | ✔ | 2 | ✖ | BOT | VER | VER | HAM | NOR | 4 |
| RustyEBs | ✔ | 2 | ✖ | VER | VER | VER | HAM | PER | 4 |
| David-Orndorf | ✔ | 4 | ✖ | HAM | HAM | HAM | VER | PER | 4 |
| Jack-Shulman | ✔ | 4 | ✖ | HAM | HAM | HAM | VER | NOR | 4 |
| sureshkrsenapati | ✔ | 2 | ✖ | HAM | VER | VER | HAM | PER | 4 |
| Mark-McCarthy | ✔ | 2 | ✖ | VER | VER | VER | HAM | PER | 4 |
| Travis-Scott | ✔ | 3 | ✖ | VER | HAM | HAM | VER | NOR | 4 |
| Cam-Bruce | ✔ | 2 | ✖ | VER | VER | VER | HAM | PER | 4 |
| Jonathan-Payne2 | ✔ | 2 | ✖ | HAM | VER | VER | NOR | HAM | 4 |
| jason-slate | ✔ | 4 | ✖ | HAM | VER | VER | HAM | LEC | 4 |
| digydegu | ✔ | 2 | ✖ | VER | VER | VER | HAM | PER | 4 |
| Guy-Homerston | ✖ | 2 | ✖ | PER | VER | VER | HAM | PER | 4 |
| JGaiser94 | ✔ | 3 | ✖ | HAM | HAM | HAM | VER | NOR | 4 |
| Roberto-Morais-Jr. | ✔ | 2 | ✖ | VER | VER | VER | HAM | PER | 4 |
| Crystal-Reimer | ✔ | 3 | ✖ | HAM | HAM | HAM | VER | NOR | 4 |
| George-Upton | ✔ | 3 | ✖ | VER | HAM | HAM | VER | NOR | 4 |
| Melissa-Hartley | ✖ | 2 | ✖ | HAM | HAM | HAM | VER | NOR | 4 |
| Scott-Pfaff | ✔ | 3 | ✖ | HAM | HAM | HAM | VER | NOR | 4 |
| Matt-Haywood | ✔ | 5 | ✖ | VER | HAM | HAM | VER | PER | 4 |
| Marcel-van-Dongen | ✔ | 1 | ✖ | PER | NOR | VER | HAM | NOR | 3 |
| kbonzy85 | ✖ | 3 | ✖ | HAM | HAM | HAM | VER | NOR | 3 |
| Kierenisboring | ✔ | 2 | ✖ | BOT | HAM | VER | HAM | PER | 3 |
| Scott-Neal | ✔ | 3 | ✖ | VER | VER | VER | HAM | NOR | 3 |
| Brandon-Hartloff | ✖ | 2 | ✖ | BOT | VER | VER | HAM | NOR | 3 |
| Jared-Fields | ✖ | 1 | ✖ | HAM | HAM | HAM | VER | PER | 3 |
| Ryan-Hunter | ✖ | 1 | ✖ | PER | VER | VER | HAM | PER | 3 |
| damo563 | ✔ | 3 | ✖ | VER | VER | VER | HAM | NOR | 3 |
| Steve-Barton | ✔ | 3 | ✖ | VER | VER | VER | PER | NOR | 2 |
| Dale-Green | ✖ | 2 | ✖ | BOT | HAM | VER | HAM | NOR | 2 |
| Tom-Horrox | ✖ | 3 | ✖ | BOT | VER | VER | HAM | NOR | 2 |
| Marcel-Blais | ✖ | 1 | ✖ | HAM | VER | VER | HAM | NOR | 2 |
| Ciara-Heaney | ✖ | 2 | ✖ | VER | HAM | VER | HAM | NOR | 2 |
| Karen-McDougall | ✖ | 1 | ✖ | HAM | VER | VER | HAM | NOR | 2 |
| Ben-B | ✖ | 1 | ✖ | BOT | HAM | VER | HAM | NOR | 1 |
2021 3Legs4Wheels Prediction League - Hungary
| Player | SC | DNF | Double | Fastest | Pole | 1. | 2. | 3. | Points |
| --- | --- | --- | --- | --- | --- | --- | --- | --- | --- |
| Ashley-Kopp | ✔ | 2 | ✔ | VER | HAM | VER | HAM | BOT | 10 |
| Ross-Buhrow | ✔ | 2 | ✔ | VER | VER | VER | HAM | PER | 8 |
| Pavao-Banic | ✔ | 2 | ✔ | VER | VER | VER | HAM | NOR | 8 |
| W-P | ✔ | 2 | ✖ | PER | VER | VER | HAM | SAI | 7 |
| Scott-Rasmussen | ✔ | 2 | ✔ | VER | HAM | HAM | VER | BOT | 6 |
| Mark-McCarthy | ✔ | 2 | ✔ | VER | HAM | HAM | VER | BOT | 6 |
| d9case | ✔ | 2 | ✖ | HAM | HAM | HAM | VER | SAI | 6 |
| Julian-McMahon-Hide | ✔ | 4 | ✖ | PER | HAM | BOT | PER | SAI | 5 |
| Matt-Spatz | ✔ | 2 | ✖ | PER | HAM | VER | HAM | BOT | 5 |
| James-Watts | ✔ | 2 | ✖ | VER | HAM | VER | HAM | PER | 5 |
| Stephen-Prince | ✔ | 1 | ✖ | VER | HAM | VER | HAM | BOT | 5 |
| tyler-brooks | ✔ | 2 | ✖ | PER | HAM | VER | HAM | BOT | 5 |
| RustyEBs | ✔ | 2 | ✔ | HAM | VER | VER | PER | HAM | 4 |
| Jimmy-Dingess | ✔ | 2 | ✖ | VER | VER | VER | HAM | NOR | 4 |
| Jennifer-Mueller | ✔ | 1 | ✖ | VER | VER | VER | HAM | BOT | 4 |
| Pontus-Bergvall | ✔ | 1 | ✖ | BOT | VER | VER | HAM | LEC | 4 |
| Jacques-le-Jour | ✖ | 2 | ✔ | HAM | HAM | HAM | VER | BOT | 4 |
| Jonathan-Payne2 | ✔ | 17 | ✖ | BOT | VER | PER | BOT | SAI | 4 |
| Jen-Connor | ✔ | 2 | ✖ | VER | VER | VER | HAM | NOR | 4 |
| Sam-White | ✔ | 3 | ✖ | VER | VER | VER | HAM | PER | 4 |
| Terry-White | ✔ | 3 | ✖ | VER | VER | VER | HAM | BOT | 4 |
| Dan-Willson2 | ✔ | 2 | ✖ | HAM | VER | VER | HAM | LEC | 4 |
| Tracy-Flower | ✔ | 2 | ✖ | PER | VER | VER | HAM | PER | 4 |
| Mark-Harris | ✔ | 2 | ✖ | HAM | VER | VER | HAM | BOT | 4 |
| Roberto-Morais-Jr. | ✖ | 0 | ✖ | HAM | HAM | VER | HAM | BOT | 4 |
| Andy-Hix | ✔ | 2 | ✖ | VER | VER | VER | HAM | NOR | 4 |
| Matt-Bailey | ✔ | 3 | ✖ | BOT | VER | VER | HAM | LEC | 4 |
| Marcel-Blais | ✔ | 3 | ✖ | PER | VER | VER | HAM | BOT | 4 |
| Ben-B | ✔ | 2 | ✖ | PER | VER | VER | HAM | NOR | 4 |
| David-Orndorf | ✔ | 3 | ✖ | PER | VER | VER | HAM | BOT | 4 |
| Vinay-Thukral | ✔ | 2 | ✖ | BOT | VER | VER | HAM | BOT | 4 |
| Cody-Nevels | ✖ | 0 | ✖ | PER | VER | VER | HAM | BOT | 3 |
| Jimmy-Paschall | ✖ | 2 | ✖ | VER | VER | VER | HAM | PER | 3 |
| Scott-Neal | ✔ | 1 | ✖ | HAM | HAM | HAM | VER | NOR | 3 |
| Tore-Nyhus | ✖ | 2 | ✖ | VER | VER | VER | HAM | NOR | 3 |
| Vinnie-Van | ✔ | 4 | ✖ | HAM | HAM | HAM | VER | NOR | 3 |
| Scott-Pfaff | ✔ | 3 | ✖ | PER | HAM | HAM | VER | BOT | 3 |
| Crystal-Reimer | ✔ | 2 | ✖ | HAM | HAM | HAM | VER | BOT | 3 |
| Guy-Homerston | ✔ | 2 | ✖ | VER | HAM | HAM | VER | BOT | 3 |
| Renato-Matos | ✔ | 0 | ✖ | PER | HAM | HAM | VER | BOT | 3 |
| Matt-Haywood | ✔ | 3 | ✖ | VER | HAM | HAM | VER | BOT | 3 |
| digydegu | ✔ | 2 | ✖ | VER | HAM | HAM | VER | BOT | 3 |
| Jane-Penteker | ✔ | 3 | ✖ | HAM | HAM | HAM | VER | BOT | 3 |
| Ryan-Hunter | ✖ | 1 | ✖ | BOT | VER | VER | HAM | PER | 3 |
| Simon-Watts | ✔ | 2 | ✖ | HAM | HAM | HAM | VER | BOT | 3 |
| Kierenisboring | ✖ | 1 | ✖ | PER | VER | VER | HAM | BOT | 3 |
| Karen-McDougall | ✔ | 3 | ✖ | PER | HAM | HAM | VER | PER | 3 |
| Sofi-S | ✔ | 2 | ✖ | BOT | HAM | HAM | VER | BOT | 3 |
| thcole | ✔ | 3 | ✖ | HAM | HAM | HAM | BOT | NOR | 3 |
| James-Manders | ✔ | 4 | ✖ | HAM | HAM | HAM | BOT | VER | 3 |
| Jeff-Leobold | ✔ | 3 | ✖ | VER | HAM | HAM | VER | PER | 3 |
| thane-. | ✔ | 2 | ✖ | VER | HAM | HAM | VER | BOT | 3 |
| brian.versmessen | ✔ | 3 | ✖ | VER | HAM | HAM | VER | BOT | 3 |
| JGaiser94 | ✔ | 3 | ✖ | BOT | HAM | HAM | BOT | VER | 3 |
| wblank71 | ✔ | 4 | ✖ | LEC | HAM | PER | NOR | BOT | 2 |
| Cody-Gayer | ✔ | 3 | ✖ | VER | VER | VER | NOR | HAM | 2 |
| Dale-Green | ✖ | 1 | ✖ | VER | HAM | VER | BOT | HAM | 2 |
| AshWoody90 | ✔ | 1 | ✖ | VER | VER | HAM | VER | NOR | 2 |
| Robert-Barbosa | ✖ | 1 | ✖ | PER | HAM | HAM | BOT | VER | 2 |
| Scott-Hempsall-Jones | ✔ | 3 | ✖ | VER | VER | HAM | VER | PER | 2 |
| Alex-Heroux | ✔ | 3 | ✖ | VER | LEC | SAI | LEC | RIC | 2 |
| Travis-Scott | ✔ | 2 | ✖ | PER | BOT | HAM | BOT | VER | 2 |
| Steve-Barton | ✔ | 3 | ✖ | VER | SAI | VER | SAI | LEC | 2 |
| Paul-Benson | ✖ | 2 | ✖ | PER | HAM | HAM | VER | BOT | 2 |
| Tom-Ling | ✔ | 2 | ✖ | HAM | VER | HAM | BOT | VER | 2 |
| Melissa-Hartley | ✖ | 2 | ✖ | PER | HAM | HAM | VER | LEC | 2 |
| Jase-Fields | ✔ | 1 | ✖ | HAM | BOT | HAM | BOT | VER | 2 |
| kbonzy85 | ✖ | 2 | ✖ | HAM | HAM | HAM | VER | NOR | 2 |
| Cam-Bruce | ✖ | 3 | ✖ | BOT | HAM | HAM | VER | BOT | 2 |
| Brandon-Hartloff | ✖ | 2 | ✖ | BOT | HAM | HAM | VER | LEC | 2 |
| Ciara-Heaney | ✔ | 3 | ✖ | PER | BOT | HAM | BOT | VER | 2 |
| Ferdinand1977 | ✔ | 3 | ✖ | VER | VER | VER | BOT | NOR | 1 |
| Jared-Fields | ✖ | 1 | ✖ | PER | VER | HAM | VER | BOT | 1 |
| George-Upton | ✖ | 2 | ✖ | PER | VER | HAM | VER | NOR | 1 |
| Tom-Horrox | ✔ | 5 | ✖ | ALO | VER | VER | BOT | PER | 1 |
| Marcel-van-Dongen | ✔ | 2 | ✖ | VER | VER | VER | NOR | BOT | 1 |
2021 3Legs4Wheels Prediction League - Belgium
| Player | SC | DNF | Double | Fastest | Pole | 1. | 2. | 3. | Points |
| --- | --- | --- | --- | --- | --- | --- | --- | --- | --- |
| Marcel-van-Dongen | ✔ | 3 | ✔ | VER | VER | VER | NOR | PER | 10 |
| Christopher-Foster | ✔ | 3 | ✔ | BOT | HAM | VER | HAM | PER | 10 |
| Vinay-Thukral | ✔ | 2 | ✖ | PER | VER | VER | PER | HAM | 8 |
| W-P | ✔ | 4 | ✖ | HAM | VER | VER | PER | HAM | 8 |
| DazzlerOfKernow | ✔ | 4 | ✖ | GAS | HAM | VER | NOR | HAM | 7 |
| sureshkrsenapati | ✔ | 4 | ✖ | HAM | HAM | VER | BOT | HAM | 7 |
| Jen-Connor | ✔ | 2 | ✖ | HAM | VER | VER | HAM | NOR | 6 |
| RustyEBs | ✔ | 3 | ✖ | VER | VER | VER | HAM | PER | 6 |
| Tore-Nyhus | ✔ | 3 | ✖ | BOT | VER | VER | HAM | PER | 6 |
| James-Watts | ✔ | 2 | ✖ | VER | VER | VER | HAM | STR | 6 |
| Terry-White | ✔ | 4 | ✖ | PER | VER | VER | HAM | NOR | 6 |
| thane-. | ✔ | 3 | ✖ | HAM | VER | VER | HAM | BOT | 6 |
| Vinnie-Van | ✔ | 4 | ✖ | VER | VER | VER | HAM | PER | 6 |
| Dale-Green | ✖ | 2 | ✖ | HAM | HAM | VER | BOT | HAM | 6 |
| Roberto-Morais-Jr. | ✔ | 4 | ✖ | HAM | VER | VER | HAM | NOR | 6 |
| Jase-Fields2 | ✔ | 2 | ✖ | NOR | VER | BOT | VER | HAM | 6 |
| brian.versmessen | ✔ | 2 | ✖ | SAI | VER | VER | HAM | BOT | 6 |
| Mark-Harris | ✔ | 3 | ✖ | HAM | VER | VER | HAM | NOR | 6 |
| Jeff-Leobold | ✔ | 0 | ✖ | HAM | HAM | VER | HAM | NOR | 6 |
| damo563 | ✔ | 3 | ✖ | VER | VER | VER | HAM | BOT | 6 |
| Brandon-Hartloff | ✔ | 5 | ✖ | HAM | VER | VER | HAM | NOR | 6 |
| Ryan-Hunter | ✔ | 3 | ✖ | HAM | VER | VER | HAM | GAS | 6 |
| Marcel-Blais | ✔ | 3 | ✖ | BOT | VER | VER | HAM | PER | 6 |
| Cam-Bruce | ✔ | 3 | ✖ | HAM | VER | VER | HAM | PER | 6 |
| Stephen-Prince | ✔ | 3 | ✖ | VER | VER | VER | HAM | BOT | 6 |
| d9case | ✔ | 4 | ✖ | PER | VER | VER | HAM | NOR | 6 |
| Karen-McDougall | ✔ | 4 | ✖ | HAM | VER | VER | HAM | NOR | 6 |
| Matt-Haywood | ✔ | 3 | ✖ | HAM | VER | VER | HAM | PER | 6 |
| thcole | ✔ | 3 | ✖ | HAM | VER | VER | HAM | PER | 6 |
| Matt-Bailey | ✔ | 4 | ✖ | HAM | BOT | VER | HAM | LEC | 5 |
| Ferdinand1977 | ✔ | 2 | ✖ | HAM | HAM | VER | HAM | NOR | 5 |
| David-Orndorf | ✔ | 4 | ✖ | NOR | HAM | VER | HAM | PER | 5 |
| Cody-Gayer | ✔ | 3 | ✖ | BOT | HAM | VER | HAM | BOT | 5 |
| Dan-Willson2 | ✔ | 4 | ✖ | NOR | BOT | VER | HAM | PER | 5 |
| Jeremy-Staab | ✔ | 5 | ✖ | HAM | VER | VER | NOR | PER | 5 |
| Tracy-Flower | ✔ | 2 | ✖ | PER | VER | HAM | VER | NOR | 4 |
| Jane-Penteker | ✔ | 3 | ✖ | NOR | VER | HAM | VER | NOR | 4 |
| Shaun-Warburton | ✔ | 2 | ✖ | BOT | HAM | HAM | VER | BOT | 3 |
| Matt-Spatz | ✔ | 3 | ✖ | VER | HAM | HAM | VER | BOT | 3 |
| Scott-Rasmussen | ✔ | 2 | ✖ | BOT | HAM | HAM | VER | BOT | 3 |
| Jacques-le-Jour | ✔ | 2 | ✖ | HAM | HAM | HAM | VER | GAS | 3 |
| Scott-Hempsall-Jones | ✔ | 4 | ✖ | NOR | HAM | HAM | VER | NOR | 3 |
| Julian-McMahon-Hide | ✔ | 3 | ✖ | HAM | HAM | HAM | BOT | VER | 3 |
| kbonzy85 | ✔ | 3 | ✖ | HAM | HAM | HAM | VER | NOR | 3 |
| Ashley-Kopp | ✔ | 2 | ✖ | HAM | HAM | HAM | VER | NOR | 3 |
| Jared-Fields | ✔ | 3 | ✖ | GAS | HAM | HAM | VER | BOT | 3 |
| Melissa-Hartley | ✔ | 4 | ✖ | PER | HAM | HAM | VER | GAS | 3 |
| Scott-Pfaff | ✔ | 4 | ✖ | BOT | HAM | HAM | VER | BOT | 3 |
| Travis-Scott | ✔ | 4 | ✖ | PER | BOT | HAM | VER | GAS | 3 |
| digydegu | ✔ | 2 | ✖ | VER | HAM | HAM | VER | NOR | 3 |
| George-Upton | ✔ | 2 | ✖ | PER | HAM | HAM | VER | PER | 3 |
| Simon-Watts | ✔ | 2 | ✖ | HAM | HAM | HAM | VER | NOR | 3 |
| Jack-Shulman | ✔ | 5 | ✖ | NOR | HAM | HAM | VER | NOR | 3 |
| Tom-Ling | ✖ | 3 | ✖ | HAM | HAM | HAM | VER | RUS | 3 |
| Crystal-Reimer | ✔ | 4 | ✖ | HAM | HAM | HAM | VER | NOR | 3 |
| Andy-Hix | ✔ | 3 | ✖ | VER | HAM | HAM | VER | NOR | 3 |
| Jonathan-Payne2 | ✔ | 3 | ✖ | BOT | VER | HAM | LEC | GAS | 3 |
| Jennifer-Mueller | ✔ | 2 | ✖ | HAM | HAM | HAM | VER | PER | 3 |
| James-Manders | ✔ | 4 | ✖ | VER | HAM | HAM | VER | NOR | 3 |
| Jimmy-Paschall | ✖ | 2 | ✖ | HAM | HAM | HAM | VER | PER | 2 |
| Mark-McCarthy | ✔ | 2 | ✖ | HAM | HAM | HAM | BOT | ALO | 2 |
| Sofi-S | ✔ | 3 | ✖ | GAS | VER | NOR | PER | GAS | 2 |
| Renato-Matos | ✖ | 2 | ✖ | VER | HAM | HAM | VER | BOT | 2 |
2021 3Legs4Wheels Prediction League - Netherlands
| Player | SC | DNF | Double | Fastest | Pole | 1. | 2. | 3. | Points |
| --- | --- | --- | --- | --- | --- | --- | --- | --- | --- |
| Jared-Fields | ✔ | 2 | ✔ | VER | VER | VER | HAM | BOT | 22 |
| Stephen-Prince | ✔ | 2 | ✔ | VER | VER | VER | HAM | LEC | 16 |
| Simon-Watts | ✔ | 2 | ✖ | HAM | VER | VER | HAM | BOT | 12 |
| thane-. | ✔ | 4 | ✖ | HAM | VER | VER | HAM | BOT | 11 |
| Matt-Haywood | ✔ | 5 | ✖ | HAM | VER | VER | HAM | BOT | 11 |
| Cam-Bruce | ✔ | 4 | ✖ | HAM | VER | VER | HAM | BOT | 11 |
| RustyEBs | ✔ | 2 | ✖ | BOT | VER | VER | HAM | BOT | 11 |
| digydegu | ✔ | 2 | ✖ | VER | VER | VER | HAM | BOT | 11 |
| Jonathan-Payne2 | ✔ | 2 | ✖ | BOT | VER | VER | HAM | BOT | 11 |
| Jane-Penteker | ✔ | 3 | ✖ | HAM | VER | VER | HAM | BOT | 11 |
| Mark-Harris | ✔ | 3 | ✖ | VER | VER | VER | HAM | BOT | 10 |
| Jennifer-Mueller | ✔ | 3 | ✖ | VER | VER | VER | HAM | BOT | 10 |
| tyler-brooks | ✔ | 3 | ✖ | NOR | VER | VER | HAM | BOT | 10 |
| Roberto-Morais-Jr. | ✔ | 3 | ✖ | VER | VER | VER | HAM | BOT | 10 |
| Travis-Scott | ✔ | 2 | ✖ | HAM | VER | VER | HAM | NOR | 9 |
| DazzlerOfKernow | ✔ | 2 | ✖ | VER | VER | VER | HAM | NOR | 8 |
| Marcel-Blais | ✖ | 1 | ✖ | PER | VER | VER | HAM | NOR | 8 |
| Kierenisboring | ✔ | 3 | ✖ | HAM | VER | VER | HAM | NOR | 8 |
| Guy-Homerston | ✖ | 3 | ✖ | PER | VER | VER | HAM | LEC | 8 |
| Tracy-Flower | ✔ | 2 | ✖ | PER | VER | VER | HAM | NOR | 8 |
| Andy-Hix | ✔ | 2 | ✖ | VER | VER | VER | HAM | NOR | 8 |
| James-Watts | ✔ | 2 | ✖ | VER | VER | VER | HAM | NOR | 8 |
| Ryan-Hunter | ✔ | 2 | ✖ | VER | VER | VER | HAM | LEC | 8 |
| Sam-White | ✔ | 3 | ✖ | VER | VER | VER | HAM | NOR | 7 |
| Jen-Connor | ✔ | 3 | ✖ | PER | VER | VER | HAM | NOR | 7 |
| Ferdinand1977 | ✔ | 3 | ✖ | VER | VER | VER | HAM | PER | 7 |
| Tore-Nyhus | ✔ | 4 | ✖ | VER | VER | VER | HAM | NOR | 7 |
| Scott-Hempsall-Jones | ✔ | 3 | ✖ | VER | VER | VER | HAM | PER | 7 |
| Vinnie-Van | ✔ | 4 | ✖ | VER | VER | VER | HAM | NOR | 7 |
| Jacques-le-Jour | ✔ | 2 | ✖ | HAM | HAM | HAM | VER | BOT | 7 |
| David-Orndorf | ✔ | 3 | ✖ | NOR | VER | VER | HAM | LEC | 7 |
| Terry-White | ✔ | 5 | ✖ | PER | VER | VER | HAM | LEC | 7 |
| Vinay-Thukral | ✔ | 0 | ✖ | VER | VER | VER | HAM | NOR | 7 |
| sureshkrsenapati | ✔ | 3 | ✖ | VER | VER | VER | HAM | LEC | 7 |
| Mark-McCarthy | ✔ | 3 | ✖ | LEC | VER | VER | HAM | LEC | 7 |
| Dale-Green | ✔ | 2 | ✖ | SAI | VER | VER | BOT | HAM | 7 |
| Ashley-Kopp | ✔ | 3 | ✖ | VER | VER | VER | HAM | NOR | 7 |
| Ciara-Heaney | ✔ | 3 | ✖ | VER | VER | VER | HAM | LEC | 7 |
| Jeff-Leobold | ✔ | 3 | ✖ | VER | VER | VER | HAM | PER | 7 |
| thcole | ✔ | 3 | ✖ | VER | VER | VER | HAM | NOR | 7 |
| Ross-Buhrow | ✔ | 3 | ✖ | PER | VER | VER | HAM | ALO | 7 |
| Jack-Shulman | ✔ | 5 | ✖ | HAM | VER | HAM | VER | BOT | 7 |
| Karen-McDougall | ✔ | 3 | ✖ | NOR | VER | VER | HAM | NOR | 7 |
| JGaiser94 | ✔ | 5 | ✖ | HAM | VER | HAM | VER | BOT | 7 |
| Brandon-Hartloff | ✔ | 3 | ✖ | VER | VER | VER | HAM | NOR | 7 |
| W-P | ✔ | 5 | ✖ | BOT | VER | VER | HAM | PER | 7 |
| d9case | ✔ | 1 | ✖ | HAM | VER | VER | NOR | HAM | 6 |
| Jase-Fields | ✔ | 2 | ✖ | LEC | VER | VER | LEC | HAM | 6 |
| brian.versmessen | ✔ | 3 | ✖ | HAM | HAM | HAM | VER | BOT | 6 |
| Tom-Ling | ✔ | 3 | ✖ | VER | HAM | VER | HAM | NOR | 6 |
| James-Manders | ✔ | 4 | ✖ | VER | VER | VER | BOT | HAM | 6 |
| George-Upton | ✔ | 2 | ✖ | VER | VER | VER | BOT | LEC | 6 |
| Renato-Matos | ✔ | 4 | ✖ | HAM | HAM | HAM | VER | BOT | 6 |
| Matt-Bailey | ✔ | 2 | ✖ | VER | HAM | VER | LEC | HAM | 5 |
| Matt-Spatz | ✔ | 3 | ✖ | BOT | HAM | HAM | VER | BOT | 5 |
| Robert-Barbosa | ✔ | 3 | ✖ | VER | HAM | HAM | VER | BOT | 5 |
| Julian-McMahon-Hide | ✔ | 3 | ✖ | HAM | VER | HAM | BOT | VER | 5 |
| Marcel-van-Dongen | ✔ | 2 | ✖ | VER | VER | VER | NOR | LEC | 5 |
| AshWoody90 | ✔ | 2 | ✖ | VER | VER | HAM | VER | NOR | 4 |
| Chris-Quartermaine | ✔ | 3 | ✖ | VER | VER | VER | NOR | PER | 4 |
| Steve-Barton | ✔ | 4 | ✖ | VER | VER | VER | NOR | SAI | 4 |
| Melissa-Hartley | ✖ | 2 | ✖ | PER | HAM | HAM | VER | NOR | 4 |
| Cody-Gayer | ✔ | 4 | ✖ | VER | VER | VER | NOR | LEC | 4 |
| Dan-Willson2 | ✔ | 3 | ✖ | BOT | VER | VER | PER | NOR | 4 |
| Jimmy-Paschall | ✔ | 2 | ✖ | VER | HAM | HAM | VER | NOR | 3 |
| Tom-Horrox | ✔ | 4 | ✖ | HAM | HAM | HAM | VER | NOR | 3 |
| jason-slate | ✔ | 2 | ✖ | PER | HAM | HAM | VER | LEC | 3 |
| Scott-Pfaff | ✔ | 2 | ✖ | BOT | HAM | HAM | VER | NOR | 3 |
| kbonzy85 | ✔ | 3 | ✖ | HAM | HAM | HAM | VER | LEC | 3 |
| Crystal-Reimer | ✔ | 4 | ✖ | BOT | VER | HAM | VER | NOR | 3 |
| damo563 | ✔ | 3 | ✖ | VER | VER | HAM | VER | LEC | 3 |
| Sofi-S | ✔ | 3 | ✖ | BOT | HAM | HAM | VER | LEC | 2 |
| wblank71 | ✔ | 4 | ✖ | NOR | VER | PER | ALO | NOR | 1 |
| Scott-Neal | ✔ | 4 | ✖ | LEC | LEC | LEC | SAI | ALO | 0 |
2021 3Legs4Wheels Prediction League - Italy
| Player | SC | DNF | Double | Fastest | Pole | 1. | 2. | 3. | Points |
| --- | --- | --- | --- | --- | --- | --- | --- | --- | --- |
| David-Orndorf | ✔ | 2 | ✖ | HAM | HAM | HAM | NOR | RIC | 5 |
| Simon-Watts | ✔ | 2 | ✖ | HAM | HAM | HAM | VER | BOT | 4 |
| RiverTerp08 | ✔ | 2 | ✖ | PER | HAM | VER | HAM | BOT | 4 |
| Scott-Neal | ✔ | 2 | ✖ | VER | HAM | HAM | VER | BOT | 4 |
| DazzlerOfKernow | ✔ | 3 | ✖ | VER | HAM | VER | NOR | VET | 4 |
| Ashley-Kopp | ✔ | 3 | ✖ | HAM | VER | VER | HAM | BOT | 4 |
| Steve-Barton | ✔ | 4 | ✖ | HAM | VER | VER | NOR | PER | 4 |
| Jack-Shulman | ✔ | 4 | ✖ | HAM | HAM | HAM | NOR | VER | 4 |
| Matt-Spatz | ✔ | 1 | ✖ | BOT | HAM | HAM | VER | BOT | 4 |
| Jennifer-Mueller | ✔ | 2 | ✖ | HAM | HAM | HAM | VER | BOT | 4 |
| sureshkrsenapati | ✔ | 1 | ✖ | HAM | HAM | VER | HAM | BOT | 4 |
| Melissa-Hartley | ✔ | 2 | ✖ | VER | HAM | HAM | NOR | GAS | 4 |
| digydegu | ✔ | 2 | ✖ | VER | HAM | HAM | VER | BOT | 4 |
| Jane-Penteker | ✔ | 2 | ✔ | HAM | HAM | HAM | VER | NOR | 4 |
| Marcel-van-Dongen | ✔ | 2 | ✖ | VER | HAM | VER | NOR | PER | 4 |
| brian.versmessen | ✔ | 2 | ✖ | PER | HAM | HAM | VER | BOT | 4 |
| damo563 | ✔ | 2 | ✖ | HAM | HAM | HAM | VER | BOT | 4 |
| Robert-Barbosa | ✔ | 3 | ✖ | BOT | HAM | HAM | BOT | NOR | 3 |
| Marcel-Blais | ✖ | 1 | ✖ | BOT | HAM | HAM | VER | BOT | 3 |
| Tom-Ling | ✖ | 0 | ✖ | HAM | VER | HAM | VER | BOT | 3 |
| wblank71 | ✔ | 4 | ✖ | LEC | HAM | PER | BOT | NOR | 3 |
| Jacques-le-Jour | ✖ | 1 | ✖ | HAM | HAM | HAM | VER | BOT | 3 |
| Dale-Green | ✖ | 1 | ✖ | HAM | HAM | VER | HAM | BOT | 3 |
| Roberto-Morais-Jr. | ✖ | 0 | ✖ | HAM | VER | VER | HAM | BOT | 3 |
| Sofi-S | ✔ | 3 | ✖ | NOR | HAM | NOR | RIC | GAS | 3 |
| Scott-Rasmussen | ✔ | 3 | ✖ | BOT | HAM | HAM | VER | NOR | 2 |
| Tom-Horrox | ✔ | 16 | ✖ | NOR | HAM | VER | HAM | NOR | 2 |
| Scott-Hempsall-Jones | ✔ | 3 | ✖ | HAM | HAM | HAM | BOT | VER | 2 |
| AshWoody90 | ✔ | 2 | ✔ | PER | HAM | HAM | VER | PER | 2 |
| Cody-Gayer | ✔ | 3 | ✖ | HAM | HAM | HAM | BOT | VER | 2 |
| Vinnie-Van | ✔ | 4 | ✖ | HAM | HAM | HAM | VER | NOR | 2 |
| Alex-Heroux | ✔ | 2 | ✖ | HAM | VER | VER | LEC | NOR | 2 |
| Kraig-Hamit | ✔ | 2 | ✖ | VER | VER | VER | PER | NOR | 2 |
| Dan-Willson2 | ✔ | 3 | ✖ | GAS | VER | VER | SAI | NOR | 2 |
| Ryan-Hunter | ✖ | 0 | ✔ | VER | HAM | HAM | VER | NOR | 2 |
| Matt-Bailey | ✔ | 3 | ✖ | STR | HAM | HAM | VER | NOR | 2 |
| Kierenisboring | ✔ | 2 | ✖ | HAM | HAM | VER | HAM | NOR | 2 |
| Julian-McMahon-Hide | ✔ | 4 | ✖ | VER | HAM | HAM | BOT | VER | 2 |
| Crystal-Reimer | ✔ | 3 | ✖ | HAM | HAM | HAM | VER | NOR | 2 |
| W-P | ✔ | 3 | ✖ | VER | HAM | HAM | VER | RIC | 2 |
| Andy-Hix | ✔ | 2 | ✖ | VER | HAM | HAM | VER | NOR | 2 |
| Ferdinand1977 | ✔ | 2 | ✖ | VER | HAM | HAM | VER | NOR | 2 |
| Terry-White | ✔ | 2 | ✖ | VER | HAM | HAM | VER | NOR | 2 |
| Brandon-Hartloff | ✔ | 2 | ✖ | BOT | HAM | HAM | VER | NOR | 2 |
| Mark-McCarthy | ✔ | 2 | ✖ | HAM | HAM | HAM | BOT | VER | 2 |
| RustyEBs | ✔ | 2 | ✖ | HAM | HAM | HAM | VER | NOR | 2 |
| Tracy-Flower | ✔ | 2 | ✖ | BOT | HAM | HAM | VER | NOR | 2 |
| tyler-brooks | ✔ | 3 | ✖ | BOT | HAM | HAM | VER | NOR | 2 |
| Cam-Bruce | ✖ | 2 | ✖ | BOT | BOT | HAM | BOT | VER | 2 |
| Jase-Fields | ✔ | 2 | ✖ | BOT | HAM | HAM | VER | NOR | 2 |
| kbonzy85 | ✔ | 3 | ✖ | HAM | HAM | HAM | VER | NOR | 2 |
| Mark-Harris | ✔ | 2 | ✖ | HAM | HAM | HAM | VER | NOR | 2 |
| George-Upton | ✔ | 2 | ✖ | HAM | HAM | HAM | VER | NOR | 2 |
| Ciara-Heaney | ✔ | 2 | ✖ | BOT | HAM | HAM | VER | NOR | 2 |
| Jen-Connor | ✔ | 2 | ✖ | HAM | HAM | HAM | VER | NOR | 2 |
| Renato-Matos | ✔ | 0 | ✖ | HAM | HAM | HAM | VER | NOR | 2 |
| James-Manders | ✔ | 4 | ✖ | HAM | HAM | HAM | BOT | VER | 2 |
| JGaiser94 | ✔ | 3 | ✖ | BOT | HAM | HAM | BOT | VER | 2 |
| Jimmy-Paschall | ✖ | 2 | ✖ | VER | VER | VER | HAM | NOR | 1 |
| TheCarlFord | ✖ | 1 | ✖ | NOR | HAM | HAM | VER | NOR | 1 |
| Jonathan-Payne2 | ✔ | 3 | ✖ | HAM | HAM | HAM | VER | PER | 1 |
| Pontus-Bergvall | ✔ | 3 | ✖ | VER | HAM | HAM | VER | GAS | 1 |
| Travis-Scott | ✖ | 3 | ✖ | VER | HAM | HAM | VER | NOR | 1 |
| Jared-Fields | ✖ | 1 | ✖ | BOT | HAM | HAM | VER | NOR | 1 |
| Vinay-Thukral | ✖ | 2 | ✖ | BOT | HAM | HAM | VER | NOR | 1 |
| Guy-Homerston | ✖ | 3 | ✖ | BOT | HAM | HAM | VER | NOR | 1 |
| Matt-Haywood | ✖ | 2 | ✖ | BOT | HAM | HAM | BOT | VER | 1 |
| thcole | ✖ | 3 | ✖ | VER | HAM | HAM | VER | RIC | 1 |
| Jeff-Leobold | ✖ | 3 | ✖ | VER | HAM | HAM | VER | NOR | 1 |
| Stephen-Prince | ✖ | 1 | ✖ | HAM | HAM | HAM | VER | NOR | 1 |
| thane-. | ✔ | 2 | ✖ | HAM | HAM | HAM | VER | PER | 1 |
| Lachlan-McIntyre | ✖ | 2 | ✖ | BOT | VER | HAM | VER | GAS | 0 |
| Sam-White | ✖ | 3 | ✖ | BOT | HAM | HAM | PER | VER | 0 |
2021 3Legs4Wheels Prediction League - Russia
No results available
2021 3Legs4Wheels Prediction League
| Player | Rank | Bah | Imo | Por | Spa | Mon | Bak | Fra | Sty | Aus | Bri | Hun | Bel | Net | Ita | Total |
| --- | --- | --- | --- | --- | --- | --- | --- | --- | --- | --- | --- | --- | --- | --- | --- | --- |
| Mark-Harris | 1 | 7 | 8 | 2 | 11 | 4 | 2 | 5 | 12 | 16 | 5 | 4 | 6 | 10 | 2 | 94 |
| Andy-Hix | 2 | 4 | 11 | 7 | 12 | 3 | 3 | 7 | 8 | 16 | 5 | 4 | 3 | 8 | 2 | 93 |
| thane-. | 3 | 4 | 7 | 7 | 7 | 3 | 2 | 7 | 22 | 6 | 6 | 3 | 6 | 11 | 1 | 92 |
| Terry-White | 4 | 7 | 7 | 10 | 14 | 3 | 2 | 7 | 7 | 6 | 7 | 4 | 6 | 7 | 2 | 89 |
| Matt-Spatz | 5 | 8 | 5 | 6 | 22 | 3 | 4 | 5 | 6 | 5 | 7 | 5 | 3 | 5 | 4 | 88 |
| Stephen-Prince | 6 | 7 | 4 | 3 | 8 | 4 | 4 | 8 | 8 | 6 | 5 | 5 | 6 | 16 | 1 | 85 |
| Cam-Bruce | 6 | 7 | 8 | 10 | 11 | 2 | 2 | 8 | 2 | 10 | 4 | 2 | 6 | 11 | 2 | 85 |
| Jen-Connor | 8 | 3 | 7 | 7 | 10 | 3 | 1 | 11 | 12 | 6 | 5 | 4 | 6 | 7 | 2 | 84 |
| Matt-Bailey | 9 | 8 | 16 | 7 | 7 | 1 | 1 | 7 | 7 | 5 | 8 | 4 | 5 | 5 | 2 | 83 |
| Ashley-Kopp | 9 | 6 | 5 | 10 | 11 | 1 | 4 | 3 | 7 | 4 | 8 | 10 | 3 | 7 | 4 | 83 |
| thcole | 11 | 4 | 7 | 3 | 10 | 7 | 2 | 8 | 7 | 10 | 7 | 3 | 6 | 7 | 1 | 82 |
| Marcel-van-Dongen | 12 | 4 | 8 | 7 | 4 | 4 | 8 | 9 | 5 | 9 | 3 | 1 | 10 | 5 | 4 | 81 |
| Simon-Watts | 13 | 6 | 4 | 10 | 12 | 2 | 3 | 4 | 5 | 4 | 8 | 3 | 3 | 12 | 4 | 80 |
| Karen-McDougall | 13 | 8 | 11 | 6 | 7 | 7 | 3 | 8 | 8 | 4 | 2 | 3 | 6 | 7 | 0 | 80 |
| Ferdinand1977 | 15 | 7 | 18 | 3 | 3 | 4 | 1 | 10 | 7 | 5 | 6 | 1 | 5 | 7 | 2 | 79 |
| brian.versmessen | 15 | 11 | 0 | 8 | 10 | 7 | 2 | 3 | 7 | 5 | 7 | 3 | 6 | 6 | 4 | 79 |
| Vinnie-Van | 17 | 6 | 6 | 10 | 11 | 2 | 2 | 5 | 8 | 5 | 5 | 3 | 6 | 7 | 2 | 78 |
| JGaiser94 | 18 | 8 | 3 | 8 | 22 | 6 | 1 | 4 | 3 | 6 | 4 | 3 | 0 | 7 | 2 | 77 |
| digydegu | 18 | 4 | 8 | 10 | 11 | 2 | 3 | 2 | 7 | 5 | 4 | 3 | 3 | 11 | 4 | 77 |
| W-P | 18 | 4 | 7 | 4 | 6 | 5 | 2 | 6 | 7 | 5 | 7 | 7 | 8 | 7 | 2 | 77 |
| Jacques-le-Jour | 21 | 10 | 6 | 10 | 12 | 3 | 2 | 0 | 6 | 3 | 7 | 4 | 3 | 7 | 3 | 76 |
| Jane-Penteker | 21 | 6 | 4 | 3 | 11 | 4 | 5 | 7 | 3 | 3 | 8 | 3 | 4 | 11 | 4 | 76 |
| sureshkrsenapati | 21 | 7 | 7 | 4 | 7 | 3 | 3 | 7 | 10 | 6 | 4 | 0 | 7 | 7 | 4 | 76 |
| Jared-Fields | 24 | 0 | 3 | 7 | 11 | 2 | 3 | 8 | 8 | 2 | 3 | 1 | 3 | 22 | 1 | 74 |
| Roberto-Morais-Jr. | 24 | 5 | 7 | 3 | 3 | 6 | 2 | 10 | 6 | 5 | 4 | 4 | 6 | 10 | 3 | 74 |
| Julian-McMahon-Hide | 26 | 6 | 4 | 3 | 12 | 3 | 4 | 3 | 1 | 16 | 6 | 5 | 3 | 5 | 2 | 73 |
| Brandon-Hartloff | 26 | 3 | 5 | 6 | 5 | 3 | 4 | 11 | 12 | 4 | 3 | 2 | 6 | 7 | 2 | 73 |
| Ciara-Heaney | 26 | 4 | 7 | 3 | 7 | 3 | 5 | 11 | 8 | 12 | 2 | 2 | 0 | 7 | 2 | 73 |
| DazzlerOfKernow | 26 | 7 | 4 | 7 | 6 | 5 | 2 | 7 | 0 | 10 | 6 | 0 | 7 | 8 | 4 | 73 |
| James-Manders | 30 | 3 | 3 | 7 | 16 | 1 | 2 | 12 | 2 | 6 | 6 | 3 | 3 | 6 | 2 | 72 |
| Mark-McCarthy | 31 | 4 | 5 | 10 | 8 | 1 | 2 | 8 | 8 | 4 | 4 | 6 | 2 | 7 | 2 | 71 |
| Ryan-Hunter | 31 | 8 | 8 | 8 | 3 | 3 | 2 | 3 | 8 | 6 | 3 | 3 | 6 | 8 | 2 | 71 |
| Scott-Rasmussen | 33 | 7 | 4 | 7 | 12 | 3 | 2 | 6 | 3 | 6 | 8 | 6 | 3 | 0 | 2 | 69 |
| Matt-Haywood | 33 | 4 | 5 | 3 | 12 | 5 | 3 | 4 | 8 | 0 | 4 | 3 | 6 | 11 | 1 | 69 |
| Scott-Neal | 33 | 7 | 4 | 12 | 8 | 1 | 3 | 8 | 10 | 6 | 3 | 3 | 0 | 0 | 4 | 69 |
| tyler-brooks | 33 | 7 | 5 | 10 | 7 | 1 | 2 | 10 | 0 | 10 | 0 | 5 | 0 | 10 | 2 | 69 |
| George-Upton | 37 | 4 | 3 | 7 | 11 | 5 | 2 | 7 | 9 | 4 | 4 | 1 | 3 | 6 | 2 | 68 |
| RustyEBs | 38 | 5 | 7 | 3 | 8 | 1 | 3 | 3 | 6 | 4 | 4 | 4 | 6 | 11 | 2 | 67 |
| damo563 | 38 | 11 | 4 | 10 | 6 | 2 | 3 | 8 | 7 | 0 | 3 | 0 | 6 | 3 | 4 | 67 |
| Guy-Homerston | 38 | 4 | 3 | 11 | 6 | 3 | 2 | 7 | 10 | 5 | 4 | 3 | 0 | 8 | 1 | 67 |
| David-Orndorf | 38 | 3 | 8 | 2 | 8 | 3 | 4 | 0 | 8 | 6 | 4 | 4 | 5 | 7 | 5 | 67 |
| Jack-Shulman | 38 | 7 | 4 | 7 | 7 | 5 | 1 | 5 | 8 | 5 | 4 | 0 | 3 | 7 | 4 | 67 |
| Jennifer-Mueller | 43 | 4 | 3 | 3 | 11 | 2 | 1 | 9 | 3 | 4 | 5 | 4 | 3 | 10 | 4 | 66 |
| d9case | 43 | 4 | 3 | 3 | 11 | 0 | 2 | 8 | 8 | 3 | 6 | 6 | 6 | 6 | 0 | 66 |
| Dale-Green | 45 | 7 | 3 | 3 | 8 | 0 | 2 | 3 | 16 | 3 | 2 | 2 | 6 | 7 | 3 | 65 |
| Jonathan-Payne2 | 45 | 0 | 16 | 4 | 6 | 4 | 3 | 0 | 4 | 5 | 4 | 4 | 3 | 11 | 1 | 65 |
| Jimmy-Paschall | 45 | 6 | 5 | 7 | 3 | 3 | 4 | 12 | 3 | 5 | 8 | 3 | 2 | 3 | 1 | 65 |
| Melissa-Hartley | 45 | 4 | 5 | 6 | 9 | 1 | 2 | 7 | 9 | 5 | 4 | 2 | 3 | 4 | 4 | 65 |
| Cody-Gayer | 45 | 9 | 7 | 2 | 8 | 1 | 1 | 5 | 7 | 8 | 4 | 2 | 5 | 4 | 2 | 65 |
| Renato-Matos | 50 | 7 | 3 | 6 | 8 | 3 | 3 | 4 | 14 | 3 | 0 | 3 | 2 | 6 | 2 | 64 |
| Tore-Nyhus | 50 | 5 | 4 | 3 | 0 | 3 | 1 | 12 | 10 | 5 | 5 | 3 | 6 | 7 | 0 | 64 |
| Jase-Fields | 50 | 7 | 3 | 6 | 11 | 4 | 2 | 3 | 7 | 4 | 7 | 2 | 0 | 6 | 2 | 64 |
| Tom-Ling | 50 | 7 | 2 | 6 | 9 | 3 | 3 | 6 | 5 | 4 | 5 | 2 | 3 | 6 | 3 | 64 |
| Scott-Hempsall-Jones | 54 | 6 | 5 | 3 | 9 | 1 | 2 | 3 | 7 | 8 | 5 | 2 | 3 | 7 | 2 | 63 |
| Ross-Buhrow | 54 | 7 | 5 | 3 | 6 | 5 | 2 | 3 | 7 | 5 | 5 | 8 | 0 | 7 | 0 | 63 |
| kbonzy85 | 56 | 8 | 6 | 7 | 14 | 2 | 1 | 3 | 4 | 4 | 3 | 2 | 3 | 3 | 2 | 62 |
| jason-slate | 56 | 10 | 4 | 6 | 11 | 4 | 2 | 3 | 10 | 5 | 4 | 0 | 0 | 3 | 0 | 62 |
| Marcel-Blais | 56 | 3 | 8 | 3 | 4 | 3 | 2 | 7 | 3 | 6 | 2 | 4 | 6 | 8 | 3 | 62 |
| Sam-White | 56 | 7 | 8 | 3 | 8 | 3 | 2 | 2 | 4 | 7 | 7 | 4 | 0 | 7 | 0 | 62 |
| Sofi-S | 60 | 4 | 3 | 0 | 9 | 6 | 5 | 4 | 7 | 6 | 7 | 3 | 2 | 2 | 3 | 61 |
| Vinay-Thukral | 60 | 3 | 0 | 3 | 3 | 7 | 3 | 8 | 6 | 4 | 4 | 4 | 8 | 7 | 1 | 61 |
| Jeff-Leobold | 62 | 3 | 0 | 0 | 3 | 4 | 10 | 6 | 7 | 4 | 6 | 3 | 6 | 7 | 1 | 60 |
| Travis-Scott | 63 | 5 | 8 | 8 | 3 | 2 | 3 | 4 | 3 | 4 | 4 | 2 | 3 | 9 | 1 | 59 |
| Pontus-Bergvall | 64 | 0 | 8 | 3 | 11 | 4 | 1 | 7 | 8 | 5 | 5 | 4 | 0 | 0 | 1 | 57 |
| Tracy-Flower | 64 | 7 | 5 | 7 | 0 | 2 | 1 | 10 | 2 | 5 | 0 | 4 | 4 | 8 | 2 | 57 |
| James-Watts | 64 | 7 | 9 | 3 | 9 | 3 | 1 | 0 | 0 | 6 | 0 | 5 | 6 | 8 | 0 | 57 |
| Kierenisboring | 64 | 3 | 8 | 5 | 8 | 6 | 1 | 2 | 8 | 0 | 3 | 3 | 0 | 8 | 2 | 57 |
| Dan-Willson2 | 64 | 0 | 7 | 3 | 7 | 4 | 2 | 0 | 8 | 4 | 7 | 4 | 5 | 4 | 2 | 57 |
| Scott-Pfaff | 69 | 3 | 6 | 7 | 11 | 2 | 1 | 5 | 4 | 4 | 4 | 3 | 3 | 3 | 0 | 56 |
| mitcheldiemer | 69 | 4 | 4 | 3 | 11 | 3 | 3 | 6 | 9 | 7 | 6 | 0 | 0 | 0 | 0 | 56 |
| Steve-Barton | 71 | 2 | 6 | 2 | 2 | 10 | 3 | 6 | 4 | 8 | 2 | 2 | 0 | 4 | 4 | 55 |
| Pavao-Banic | 71 | 4 | 4 | 3 | 8 | 4 | 4 | 7 | 5 | 8 | 0 | 8 | 0 | 0 | 0 | 55 |
| Crystal-Reimer | 73 | 7 | 2 | 7 | 6 | 2 | 5 | 3 | 2 | 5 | 4 | 3 | 3 | 3 | 2 | 54 |
| Ben-B | 74 | 6 | 2 | 7 | 14 | 3 | 1 | 3 | 8 | 2 | 1 | 4 | 0 | 0 | 0 | 51 |
| Chris-Quartermaine | 75 | 5 | 7 | 3 | 0 | 3 | 2 | 0 | 6 | 12 | 7 | 0 | 0 | 4 | 0 | 49 |
| AshWoody90 | 75 | 4 | 3 | 8 | 7 | 2 | 2 | 2 | 3 | 5 | 5 | 2 | 0 | 4 | 2 | 49 |
| Robert-Barbosa | 77 | 3 | 0 | 6 | 8 | 1 | 2 | 6 | 2 | 5 | 5 | 2 | 0 | 5 | 3 | 48 |
| Alex-Heroux | 78 | 3 | 8 | 2 | 3 | 6 | 1 | 11 | 5 | 4 | 0 | 2 | 0 | 0 | 2 | 47 |
| Aljaz-Vratanar | 78 | 0 | 6 | 4 | 3 | 1 | 2 | 6 | 8 | 10 | 7 | 0 | 0 | 0 | 0 | 47 |
| Cameron-Dillon | 80 | 6 | 5 | 6 | 7 | 0 | 3 | 3 | 5 | 0 | 8 | 0 | 0 | 0 | 0 | 43 |
| Tom-Horrox | 81 | 4 | 10 | 7 | 3 | 3 | 1 | 5 | 0 | 0 | 2 | 1 | 0 | 3 | 2 | 41 |
| Dean-Haggins | 82 | 4 | 11 | 8 | 3 | 0 | 1 | 0 | 7 | 4 | 0 | 0 | 0 | 0 | 0 | 38 |
| gotterdammerung | 83 | 0 | 7 | 7 | 0 | 0 | 0 | 16 | 3 | 0 | 0 | 0 | 0 | 0 | 0 | 33 |
| Bill-Blanchard | 83 | 9 | 5 | 4 | 8 | 2 | 4 | 0 | 1 | 0 | 0 | 0 | 0 | 0 | 0 | 33 |
| Adam-Chandler | 85 | 2 | 7 | 3 | 0 | 6 | 5 | 9 | 0 | 0 | 0 | 0 | 0 | 0 | 0 | 32 |
| Kevin-Lebo | 86 | 10 | 6 | 5 | 10 | 0 | 0 | 0 | 0 | 0 | 0 | 0 | 0 | 0 | 0 | 31 |
| Gary-Smith | 87 | 7 | 4 | 8 | 0 | 1 | 3 | 3 | 4 | 0 | 0 | 0 | 0 | 0 | 0 | 30 |
| Richard-Merriman | 87 | 6 | 6 | 0 | 8 | 4 | 2 | 4 | 0 | 0 | 0 | 0 | 0 | 0 | 0 | 30 |
| Ed-Forsyth | 87 | 7 | 7 | 7 | 6 | 3 | 0 | 0 | 0 | 0 | 0 | 0 | 0 | 0 | 0 | 30 |
| Jeremy-Salerno | 90 | 0 | 0 | 0 | 0 | 0 | 2 | 6 | 9 | 12 | 0 | 0 | 0 | 0 | 0 | 29 |
| jesper-cuperus | 91 | 4 | 11 | 3 | 0 | 3 | 6 | 0 | 0 | 0 | 0 | 0 | 0 | 0 | 0 | 27 |
| Chris-Vincent | 91 | 6 | 4 | 8 | 7 | 2 | 0 | 0 | 0 | 0 | 0 | 0 | 0 | 0 | 0 | 27 |
| wblank71 | 91 | 0 | 1 | 5 | 5 | 0 | 0 | 0 | 0 | 2 | 8 | 2 | 0 | 1 | 3 | 27 |
| Julia-Charnitsky | 91 | 6 | 0 | 7 | 0 | 3 | 0 | 2 | 3 | 0 | 6 | 0 | 0 | 0 | 0 | 27 |
| Nick-Hart | 91 | 6 | 7 | 7 | 5 | 2 | 0 | 0 | 0 | 0 | 0 | 0 | 0 | 0 | 0 | 27 |
| Kraig-Hamit | 96 | 0 | 8 | 0 | 3 | 1 | 2 | 6 | 0 | 0 | 4 | 0 | 0 | 0 | 2 | 26 |
| k_bartee | 96 | 7 | 0 | 3 | 6 | 2 | 0 | 3 | 5 | 0 | 0 | 0 | 0 | 0 | 0 | 26 |
| Will-Coates | 98 | 6 | 8 | 6 | 5 | 0 | 0 | 0 | 0 | 0 | 0 | 0 | 0 | 0 | 0 | 25 |
| TheCarlFord | 99 | 3 | 7 | 0 | 6 | 0 | 0 | 0 | 1 | 4 | 0 | 0 | 0 | 0 | 1 | 22 |
| Matt-Harmer | 100 | 4 | 3 | 6 | 8 | 0 | 0 | 0 | 0 | 0 | 0 | 0 | 0 | 0 | 0 | 21 |
| Jeremy-Staab | 101 | 0 | 9 | 0 | 4 | 0 | 2 | 0 | 0 | 0 | 0 | 0 | 5 | 0 | 0 | 20 |
| TurnerVonLefty | 102 | 4 | 0 | 3 | 9 | 3 | 0 | 0 | 0 | 0 | 0 | 0 | 0 | 0 | 0 | 19 |
| Craig-Allan | 103 | 0 | 0 | 0 | 11 | 6 | 1 | 0 | 0 | 0 | 0 | 0 | 0 | 0 | 0 | 18 |
| E.Nyhlin | 103 | 3 | 5 | 2 | 8 | 0 | 0 | 0 | 0 | 0 | 0 | 0 | 0 | 0 | 0 | 18 |
| Renier-Kleinjan | 103 | 4 | 0 | 2 | 4 | 0 | 8 | 0 | 0 | 0 | 0 | 0 | 0 | 0 | 0 | 18 |
| Philip-Avila | 103 | 4 | 0 | 3 | 4 | 3 | 4 | 0 | 0 | 0 | 0 | 0 | 0 | 0 | 0 | 18 |
| Travis-Dorado | 107 | 3 | 0 | 4 | 4 | 3 | 3 | 0 | 0 | 0 | 0 | 0 | 0 | 0 | 0 | 17 |
| Gary-Rawlings | 108 | 6 | 3 | 0 | 6 | 1 | 0 | 0 | 0 | 0 | 0 | 0 | 0 | 0 | 0 | 16 |
| fillsgarage | 108 | 0 | 5 | 0 | 5 | 3 | 3 | 0 | 0 | 0 | 0 | 0 | 0 | 0 | 0 | 16 |
| waynemaw | 110 | 10 | 5 | 0 | 0 | 0 | 0 | 0 | 0 | 0 | 0 | 0 | 0 | 0 | 0 | 15 |
| Tanner-Broaddus | 111 | 4 | 7 | 3 | 0 | 0 | 0 | 0 | 0 | 0 | 0 | 0 | 0 | 0 | 0 | 14 |
| Tyler-Paget | 112 | 5 | 0 | 0 | 8 | 0 | 0 | 0 | 0 | 0 | 0 | 0 | 0 | 0 | 0 | 13 |
| Grant-Oliver | 112 | 0 | 0 | 0 | 0 | 0 | 0 | 0 | 8 | 5 | 0 | 0 | 0 | 0 | 0 | 13 |
| Alexis-Ferraris | 112 | 3 | 5 | 5 | 0 | 0 | 0 | 0 | 0 | 0 | 0 | 0 | 0 | 0 | 0 | 13 |
| BCeeYT | 115 | 12 | 0 | 0 | 0 | 0 | 0 | 0 | 0 | 0 | 0 | 0 | 0 | 0 | 0 | 12 |
| Oden-Bansi | 115 | 12 | 0 | 0 | 0 | 0 | 0 | 0 | 0 | 0 | 0 | 0 | 0 | 0 | 0 | 12 |
| Joel-Benedict | 117 | 11 | 0 | 0 | 0 | 0 | 0 | 0 | 0 | 0 | 0 | 0 | 0 | 0 | 0 | 11 |
| Darren-Bond | 117 | 11 | 0 | 0 | 0 | 0 | 0 | 0 | 0 | 0 | 0 | 0 | 0 | 0 | 0 | 11 |
| Luke-Goodwin | 117 | 11 | 0 | 0 | 0 | 0 | 0 | 0 | 0 | 0 | 0 | 0 | 0 | 0 | 0 | 11 |
| jr2.light | 117 | 11 | 0 | 0 | 0 | 0 | 0 | 0 | 0 | 0 | 0 | 0 | 0 | 0 | 0 | 11 |
| Dustin-Jefferies | 117 | 11 | 0 | 0 | 0 | 0 | 0 | 0 | 0 | 0 | 0 | 0 | 0 | 0 | 0 | 11 |
| Henry-Jones | 117 | 7 | 4 | 0 | 0 | 0 | 0 | 0 | 0 | 0 | 0 | 0 | 0 | 0 | 0 | 11 |
| Carly-Hannant | 117 | 4 | 7 | 0 | 0 | 0 | 0 | 0 | 0 | 0 | 0 | 0 | 0 | 0 | 0 | 11 |
| scott-spiegel | 117 | 4 | 0 | 3 | 0 | 4 | 0 | 0 | 0 | 0 | 0 | 0 | 0 | 0 | 0 | 11 |
| Gregory-Zobel | 125 | 10 | 0 | 0 | 0 | 0 | 0 | 0 | 0 | 0 | 0 | 0 | 0 | 0 | 0 | 10 |
| Nick-Goyette | 125 | 10 | 0 | 0 | 0 | 0 | 0 | 0 | 0 | 0 | 0 | 0 | 0 | 0 | 0 | 10 |
| Ricki-Worrall | 125 | 10 | 0 | 0 | 0 | 0 | 0 | 0 | 0 | 0 | 0 | 0 | 0 | 0 | 0 | 10 |
| Sam-Linley3 | 125 | 0 | 10 | 0 | 0 | 0 | 0 | 0 | 0 | 0 | 0 | 0 | 0 | 0 | 0 | 10 |
| Christopher-Foster | 125 | 0 | 0 | 0 | 0 | 0 | 0 | 0 | 0 | 0 | 0 | 0 | 10 | 0 | 0 | 10 |
| Shaun-Warburton | 125 | 7 | 0 | 0 | 0 | 0 | 0 | 0 | 0 | 0 | 0 | 0 | 3 | 0 | 0 | 10 |
| OrangeSafari | 131 | 6 | 3 | 0 | 0 | 0 | 0 | 0 | 0 | 0 | 0 | 0 | 0 | 0 | 0 | 9 |
| Kevin-Thompson | 131 | 6 | 3 | 0 | 0 | 0 | 0 | 0 | 0 | 0 | 0 | 0 | 0 | 0 | 0 | 9 |
| Katoe91 | 131 | 6 | 0 | 3 | 0 | 0 | 0 | 0 | 0 | 0 | 0 | 0 | 0 | 0 | 0 | 9 |
| Cody-Nevels | 131 | 0 | 0 | 0 | 0 | 0 | 0 | 0 | 0 | 0 | 6 | 3 | 0 | 0 | 0 | 9 |
| Justin-Victoria | 131 | 4 | 5 | 0 | 0 | 0 | 0 | 0 | 0 | 0 | 0 | 0 | 0 | 0 | 0 | 9 |
| Rebecca-Morton | 136 | 8 | 0 | 0 | 0 | 0 | 0 | 0 | 0 | 0 | 0 | 0 | 0 | 0 | 0 | 8 |
| Dylan-Bolton | 136 | 8 | 0 | 0 | 0 | 0 | 0 | 0 | 0 | 0 | 0 | 0 | 0 | 0 | 0 | 8 |
| Mario-Barroso | 136 | 8 | 0 | 0 | 0 | 0 | 0 | 0 | 0 | 0 | 0 | 0 | 0 | 0 | 0 | 8 |
| h4rbe | 136 | 8 | 0 | 0 | 0 | 0 | 0 | 0 | 0 | 0 | 0 | 0 | 0 | 0 | 0 | 8 |
| Samuel-White | 136 | 0 | 8 | 0 | 0 | 0 | 0 | 0 | 0 | 0 | 0 | 0 | 0 | 0 | 0 | 8 |
| dangerous_21dac | 136 | 0 | 6 | 0 | 0 | 2 | 0 | 0 | 0 | 0 | 0 | 0 | 0 | 0 | 0 | 8 |
| Thane-Pipes | 136 | 3 | 5 | 0 | 0 | 0 | 0 | 0 | 0 | 0 | 0 | 0 | 0 | 0 | 0 | 8 |
| Rachel-Lloyd | 136 | 5 | 3 | 0 | 0 | 0 | 0 | 0 | 0 | 0 | 0 | 0 | 0 | 0 | 0 | 8 |
| Jimmy-Dingess | 136 | 0 | 0 | 0 | 0 | 0 | 0 | 0 | 4 | 0 | 0 | 4 | 0 | 0 | 0 | 8 |
| daniels | 145 | 7 | 0 | 0 | 0 | 0 | 0 | 0 | 0 | 0 | 0 | 0 | 0 | 0 | 0 | 7 |
| Maaaaaarls | 145 | 7 | 0 | 0 | 0 | 0 | 0 | 0 | 0 | 0 | 0 | 0 | 0 | 0 | 0 | 7 |
| Alec-Pearce | 145 | 7 | 0 | 0 | 0 | 0 | 0 | 0 | 0 | 0 | 0 | 0 | 0 | 0 | 0 | 7 |
| Joe-Dinius | 145 | 7 | 0 | 0 | 0 | 0 | 0 | 0 | 0 | 0 | 0 | 0 | 0 | 0 | 0 | 7 |
| davidroebuck3 | 145 | 7 | 0 | 0 | 0 | 0 | 0 | 0 | 0 | 0 | 0 | 0 | 0 | 0 | 0 | 7 |
| William-H | 145 | 7 | 0 | 0 | 0 | 0 | 0 | 0 | 0 | 0 | 0 | 0 | 0 | 0 | 0 | 7 |
| Leo-Parias | 145 | 0 | 7 | 0 | 0 | 0 | 0 | 0 | 0 | 0 | 0 | 0 | 0 | 0 | 0 | 7 |
| RavioliRavioli-Formuoli | 145 | 0 | 7 | 0 | 0 | 0 | 0 | 0 | 0 | 0 | 0 | 0 | 0 | 0 | 0 | 7 |
| Jake-Faflick | 145 | 0 | 7 | 0 | 0 | 0 | 0 | 0 | 0 | 0 | 0 | 0 | 0 | 0 | 0 | 7 |
| Connor-Beique | 145 | 0 | 7 | 0 | 0 | 0 | 0 | 0 | 0 | 0 | 0 | 0 | 0 | 0 | 0 | 7 |
| MantouG | 145 | 0 | 0 | 7 | 0 | 0 | 0 | 0 | 0 | 0 | 0 | 0 | 0 | 0 | 0 | 7 |
| Matt-Monahan | 145 | 0 | 0 | 0 | 0 | 6 | 1 | 0 | 0 | 0 | 0 | 0 | 0 | 0 | 0 | 7 |
| Christopher-Bouchey | 145 | 4 | 3 | 0 | 0 | 0 | 0 | 0 | 0 | 0 | 0 | 0 | 0 | 0 | 0 | 7 |
| David-Skewes2 | 145 | 0 | 3 | 4 | 0 | 0 | 0 | 0 | 0 | 0 | 0 | 0 | 0 | 0 | 0 | 7 |
| george-graham | 159 | 6 | 0 | 0 | 0 | 0 | 0 | 0 | 0 | 0 | 0 | 0 | 0 | 0 | 0 | 6 |
| BroTiger8 | 159 | 6 | 0 | 0 | 0 | 0 | 0 | 0 | 0 | 0 | 0 | 0 | 0 | 0 | 0 | 6 |
| Joe-Bitgood | 159 | 6 | 0 | 0 | 0 | 0 | 0 | 0 | 0 | 0 | 0 | 0 | 0 | 0 | 0 | 6 |
| John-Faja | 159 | 6 | 0 | 0 | 0 | 0 | 0 | 0 | 0 | 0 | 0 | 0 | 0 | 0 | 0 | 6 |
| daviswbailey | 159 | 6 | 0 | 0 | 0 | 0 | 0 | 0 | 0 | 0 | 0 | 0 | 0 | 0 | 0 | 6 |
| ReserveDriver | 159 | 6 | 0 | 0 | 0 | 0 | 0 | 0 | 0 | 0 | 0 | 0 | 0 | 0 | 0 | 6 |
| MacMouth | 159 | 0 | 6 | 0 | 0 | 0 | 0 | 0 | 0 | 0 | 0 | 0 | 0 | 0 | 0 | 6 |
| Paul-Duggan | 159 | 0 | 6 | 0 | 0 | 0 | 0 | 0 | 0 | 0 | 0 | 0 | 0 | 0 | 0 | 6 |
| chris-schrank | 159 | 0 | 6 | 0 | 0 | 0 | 0 | 0 | 0 | 0 | 0 | 0 | 0 | 0 | 0 | 6 |
| Jase-Fields2 | 159 | 0 | 0 | 0 | 0 | 0 | 0 | 0 | 0 | 0 | 0 | 0 | 6 | 0 | 0 | 6 |
| Jonathan-Payne3 | 159 | 0 | 0 | 4 | 0 | 2 | 0 | 0 | 0 | 0 | 0 | 0 | 0 | 0 | 0 | 6 |
| Nick-Blais | 159 | 3 | 0 | 3 | 0 | 0 | 0 | 0 | 0 | 0 | 0 | 0 | 0 | 0 | 0 | 6 |
| VeerEvan | 171 | 5 | 0 | 0 | 0 | 0 | 0 | 0 | 0 | 0 | 0 | 0 | 0 | 0 | 0 | 5 |
| Santeri-Ounasti | 171 | 5 | 0 | 0 | 0 | 0 | 0 | 0 | 0 | 0 | 0 | 0 | 0 | 0 | 0 | 5 |
| Sean-Ward | 171 | 5 | 0 | 0 | 0 | 0 | 0 | 0 | 0 | 0 | 0 | 0 | 0 | 0 | 0 | 5 |
| Bobby-Hardigree | 171 | 5 | 0 | 0 | 0 | 0 | 0 | 0 | 0 | 0 | 0 | 0 | 0 | 0 | 0 | 5 |
| paul_curran29 | 171 | 0 | 5 | 0 | 0 | 0 | 0 | 0 | 0 | 0 | 0 | 0 | 0 | 0 | 0 | 5 |
| David-Book | 171 | 0 | 5 | 0 | 0 | 0 | 0 | 0 | 0 | 0 | 0 | 0 | 0 | 0 | 0 | 5 |
| Jason-Heal | 177 | 4 | 0 | 0 | 0 | 0 | 0 | 0 | 0 | 0 | 0 | 0 | 0 | 0 | 0 | 4 |
| Mark-Audley | 177 | 4 | 0 | 0 | 0 | 0 | 0 | 0 | 0 | 0 | 0 | 0 | 0 | 0 | 0 | 4 |
| DavidBook11 | 177 | 4 | 0 | 0 | 0 | 0 | 0 | 0 | 0 | 0 | 0 | 0 | 0 | 0 | 0 | 4 |
| Christopher-Sullivan | 177 | 4 | 0 | 0 | 0 | 0 | 0 | 0 | 0 | 0 | 0 | 0 | 0 | 0 | 0 | 4 |
| Magnus-Mac-Donald2 | 177 | 4 | 0 | 0 | 0 | 0 | 0 | 0 | 0 | 0 | 0 | 0 | 0 | 0 | 0 | 4 |
| Jackoisonfire1 | 177 | 4 | 0 | 0 | 0 | 0 | 0 | 0 | 0 | 0 | 0 | 0 | 0 | 0 | 0 | 4 |
| Sam-Linley2 | 177 | 4 | 0 | 0 | 0 | 0 | 0 | 0 | 0 | 0 | 0 | 0 | 0 | 0 | 0 | 4 |
| Dan-Willson | 177 | 4 | 0 | 0 | 0 | 0 | 0 | 0 | 0 | 0 | 0 | 0 | 0 | 0 | 0 | 4 |
| Adam-May | 177 | 4 | 0 | 0 | 0 | 0 | 0 | 0 | 0 | 0 | 0 | 0 | 0 | 0 | 0 | 4 |
| Ross-Rendell | 177 | 4 | 0 | 0 | 0 | 0 | 0 | 0 | 0 | 0 | 0 | 0 | 0 | 0 | 0 | 4 |
| Ben-Johnson | 177 | 4 | 0 | 0 | 0 | 0 | 0 | 0 | 0 | 0 | 0 | 0 | 0 | 0 | 0 | 4 |
| Greg-DiNicola | 177 | 4 | 0 | 0 | 0 | 0 | 0 | 0 | 0 | 0 | 0 | 0 | 0 | 0 | 0 | 4 |
| Quintin-Smith | 177 | 0 | 0 | 0 | 4 | 0 | 0 | 0 | 0 | 0 | 0 | 0 | 0 | 0 | 0 | 4 |
| Elliot-Nyhlin | 177 | 0 | 0 | 0 | 4 | 0 | 0 | 0 | 0 | 0 | 0 | 0 | 0 | 0 | 0 | 4 |
| James-Peacock | 177 | 0 | 0 | 0 | 4 | 0 | 0 | 0 | 0 | 0 | 0 | 0 | 0 | 0 | 0 | 4 |
| Arron-Billett | 177 | 0 | 0 | 0 | 0 | 4 | 0 | 0 | 0 | 0 | 0 | 0 | 0 | 0 | 0 | 4 |
| RiverTerp08 | 177 | 0 | 0 | 0 | 0 | 0 | 0 | 0 | 0 | 0 | 0 | 0 | 0 | 0 | 4 | 4 |
| Joe-Anderson | 194 | 3 | 0 | 0 | 0 | 0 | 0 | 0 | 0 | 0 | 0 | 0 | 0 | 0 | 0 | 3 |
| Christian-Binsfeld | 194 | 3 | 0 | 0 | 0 | 0 | 0 | 0 | 0 | 0 | 0 | 0 | 0 | 0 | 0 | 3 |
| Dexter-Harrell | 194 | 3 | 0 | 0 | 0 | 0 | 0 | 0 | 0 | 0 | 0 | 0 | 0 | 0 | 0 | 3 |
| Stephencolbourn | 194 | 3 | 0 | 0 | 0 | 0 | 0 | 0 | 0 | 0 | 0 | 0 | 0 | 0 | 0 | 3 |
| Ewan-Goodman | 194 | 3 | 0 | 0 | 0 | 0 | 0 | 0 | 0 | 0 | 0 | 0 | 0 | 0 | 0 | 3 |
| Tristan-Briggs | 194 | 0 | 3 | 0 | 0 | 0 | 0 | 0 | 0 | 0 | 0 | 0 | 0 | 0 | 0 | 3 |
| ConnorBass4 | 194 | 0 | 3 | 0 | 0 | 0 | 0 | 0 | 0 | 0 | 0 | 0 | 0 | 0 | 0 | 3 |
| AustinRENerd | 201 | 0 | 0 | 0 | 0 | 2 | 0 | 0 | 0 | 0 | 0 | 0 | 0 | 0 | 0 | 2 |
| julia-charnitsky2 | 201 | 0 | 0 | 0 | 0 | 0 | 2 | 0 | 0 | 0 | 0 | 0 | 0 | 0 | 0 | 2 |
| Carl-Ford | 201 | 0 | 0 | 0 | 0 | 0 | 2 | 0 | 0 | 0 | 0 | 0 | 0 | 0 | 0 | 2 |
| Theodore-Richardson-… | 201 | 0 | 0 | 0 | 0 | 0 | 0 | 0 | 2 | 0 | 0 | 0 | 0 | 0 | 0 | 2 |
| Paul-Benson | 201 | 0 | 0 | 0 | 0 | 0 | 0 | 0 | 0 | 0 | 0 | 2 | 0 | 0 | 0 | 2 |
| Jonathan-Payne | 206 | 1 | 0 | 0 | 0 | 0 | 0 | 0 | 0 | 0 | 0 | 0 | 0 | 0 | 0 | 1 |
| Lachlan-McIntyre | 207 | 0 | 0 | 0 | 0 | 0 | 0 | 0 | 0 | 0 | 0 | 0 | 0 | 0 | 0 | 0 |