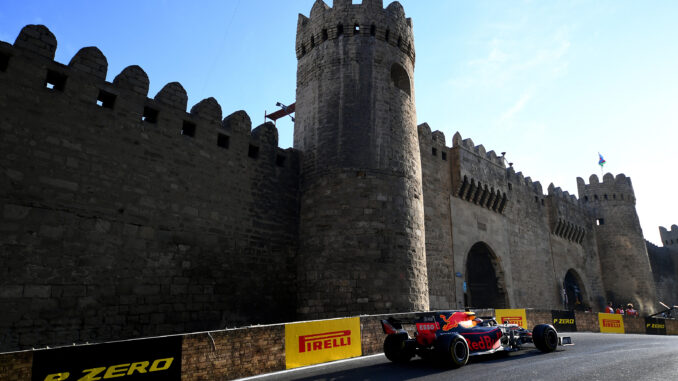 Podcast: Play in new window | Download
Subscribe: Apple Podcasts | RSS
The saying goes that good things come to those who wait and this week it's not 100% true as we're 2 days later than normal thanks to that good old excuse of real life getting in the way!
This week on the podcast we preview the upcoming Azerbaijan Grand Prix, which is back on the calendar now that the world is starting to get some semblance of normality again (even though we've got a triple header involving France to get through soon). There's also a few news stories of the week involving teams, drivers and engine specialists and a whole load of tangents too
Thanks for all your support as always and hope the wait for the show was worth it!
And while you're online, check out our Discord server where you can sign up for our iRacing league as well as joining in with all the chat on there and you can keep in touch on Facebook & Twitter as always. If you want early access to the show, you can sign up for our Patreon from £1/$1/€1 per month.
Enjoy
As always, you can listen here or on Stitcher and iTunes and most other podcast apps too along with Spotify, Acast and TuneIn Radio on your smart speakers.