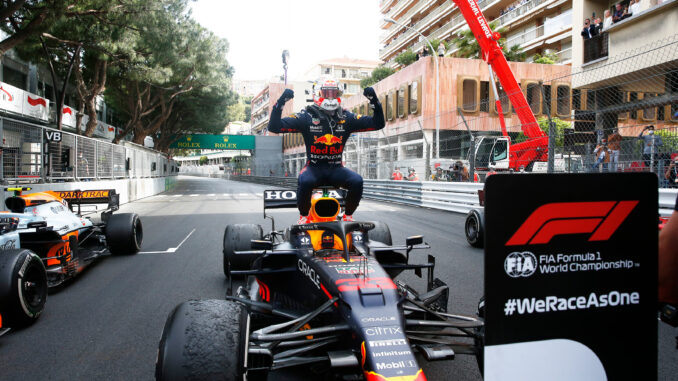 Podcast: Play in new window | Download
Subscribe: Apple Podcasts | RSS
So the Monaco Grand Prix then, the annual parade (don't we say this every year?) This time at least there was a bit of drama with 2 of the top 3 qualifiers not making it to the end this time and we got to see Max Verstappen winning and both of the 2020 McLaren drivers on the podium, but sadly for the resurgent Woking outfit, one of them is in red and not papaya this time round.
Also on this week's podcast we attempt to pay our respects to the unique character that was Max Mosely in a way that hopefully won't get us in any legal bother, along with a round up of the other F1 news and a bit of a look forward to this weekend's Indy 500
And while you're online, check out our Discord server where you can sign up for our iRacing league as well as joining in with all the chat on there and you can keep in touch on Facebook & Twitter as always. If you want early access to the show, you can sign up for our Patreon from £1/$1/€1 per month.
All this and double Jacques this week, what more could anyone want?
Enjoy
As always, you can listen here or on Stitcher and iTunes and most other podcast apps too along with Spotify, Acast and TuneIn Radio on your smart speakers.