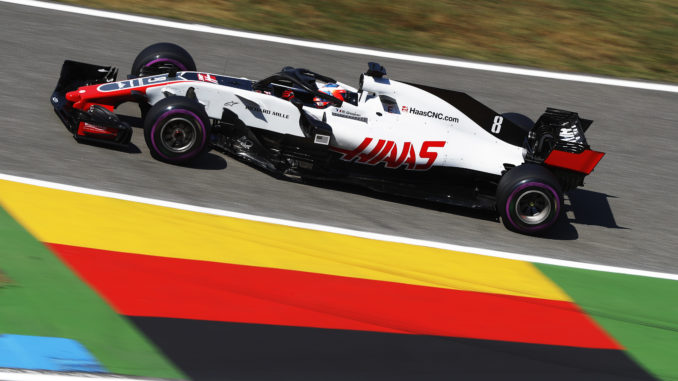 Podcast: Play in new window | Download
Subscribe: Apple Podcasts | RSS
F1 is back in Germany this weekend with the Hockenheimring getting to host races in consecutive years for the first time since 2006 and 9 teams seem to know what they're doing this weekend, but that leaves the team that's seemingly in the most chaotic position in F1 at the moment, Haas! There's all the problems their title sponsor has been through (we could dedicate an entire show to that on its own) and now there's rumours that Romain Grosjean might not even make it as far as FP1 this weekend with the team.
This week on the podcast we take a look at those rumours along with a preview of the upcoming race and of course, it wouldn't be July without more silly season thoughts getting an airing as well, along with all the other news from the paddock in the run-up to a couple of back to back weekend before the Summer break.
And there's also the usual features with a Who's A Total Shunts, a special guest predictor with the longest (and funniest prediction to date) and don't forget to sign up for our league in the official Fantasy F1 game and we've got our own predictions league running too that you can take part in. And a shoutout to Dan who's raising funds for Macmillan Cancer support by taking part in the Ride London 100 next weekend. You can sponsor him here.
Don't forget about our extra show on our Patreon page where you can get an exclusive extra podcast for as little as $1 a month. And if you want your own 3Legs4Wheels t-shirt you can get one from our shop at Teepublic
Enjoy
As always, you can listen here or on Stitcher and iTunes and most other podcast apps too along with Spotify, Acast and TuneIn Radio (which means we now play on Alexa devices)