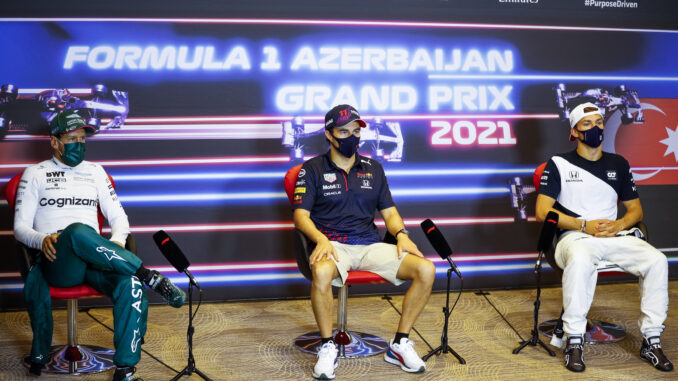 Podcast: Play in new window | Download
Subscribe: Apple Podcasts | RSS
Well that made up for Monaco didn't it! This year's Azerbaijan Grand Prix had it all; red flags, cars out of position, blocking & passing and that was just Saturday's qualifying session!
This week on the podcast we look back at an action packed race around the streets of Baku where the 2 contenders for the Driver's title both failed to score points for separate reasons and we had a podium entirely consisting of drivers that had been effectively sacked by their previous teams.
There's a whole load of tangents to go off on as well including, but not limited to the relative ages of walls, "boxing" and who knows what else!
And while you're online, check out our Discord server where you can sign up for our iRacing league as well as joining in with all the chat on there and you can keep in touch on Facebook & Twitter as always. If you want early access to the show, you can sign up for our Patreon from £1/$1/€1 per month.
Enjoy
As always, you can listen here or on Stitcher and iTunes and most other podcast apps too along with Spotify, Acast and TuneIn Radio on your smart speakers.