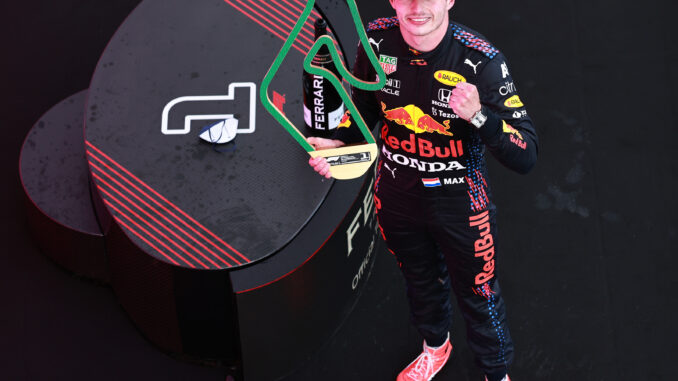 Podcast: Play in new window | Download
Subscribe: Apple Podcasts | RSS
We're 2 races into the 1st of 3 (correct at time of going to press) triple-headers this season and they've both had something in common, no it wasn't the fact that the Styrian GP was a bit of a parade, because France wasn't. Nope, it was another win for RedBull and Max Verstappen. That takes Max to 4 wins this season out of 8 races and RedBull to 5 when you add Checo Perez's victory in the carnage that was Baku.
This week on the podcast we look back at the Styrian GP that promised so much (rain) and didn't really deliver (any rain) but did give us another glimpse into home much RedBull have improved over Mercedes this year. There's our usual team by team review (Charles Leclerc fans look away now) and a roundup of the latest news, including the return of Turkey and the return of fans to Silverstone!
There's the usual tangents as well, but no shunt this week as Lee doesn't have any and the reserve list has run bare as well (so get them sent in!)
And while you're online, check out our Discord server where you can sign up for our iRacing league as well as joining in with all the chat on there and you can keep in touch on Facebook & Twitter as always. If you want early access to the show, you can sign up for our Patreon from £1/$1/€1 per month.
Enjoy
As always, you can listen here or on Stitcher and iTunes and most other podcast apps too along with Spotify, Acast and TuneIn Radio on your smart speakers.