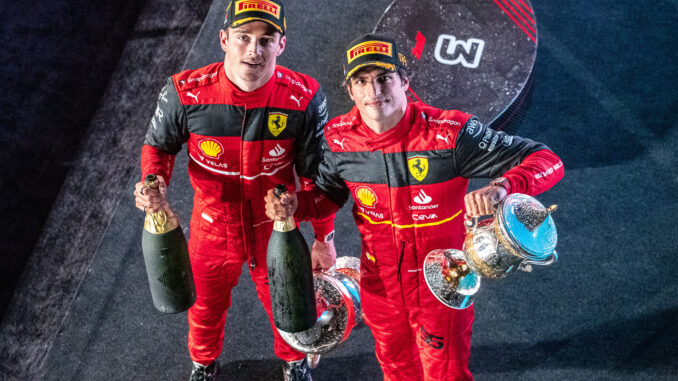 Podcast: Play in new window | Download
Subscribe: Apple Podcasts | RSS
F1 is back officially, the 2022 season (with the 2021 rules) is finally here and with a race like we got this weekend, it was worth the wait.
This week on the podcast we get to do our 1st race review of the new season as we look back on the Bahrain Grand Prix, which saw Ferrari return to the top step of the podium for the 1st time since Singapore 2019 and making it a 1-2 for good measure.
Obviously this was partially down to the issues that RedBull faced in the race, but you can't take anything away from their performance on the day.
In our usual style we look back at all 10 teams and try to work out who has the most work to do to make something of this season and who ha(a)s made the made the most of the development time on the new cars & regulations.
Sorry this is a couple of days late, but you know, flu and all that. But don't forget to check out our Discord server where you can sign up for our iRacing league as well as joining in with all the chat on there and you can keep in touch on Facebook & Twitter as always.
Enjoy
As always, you can listen here or on Stitcher iTunes Amazon and most other podcast apps too along with Spotify, Acast and TuneIn Radio on your smart speakers.