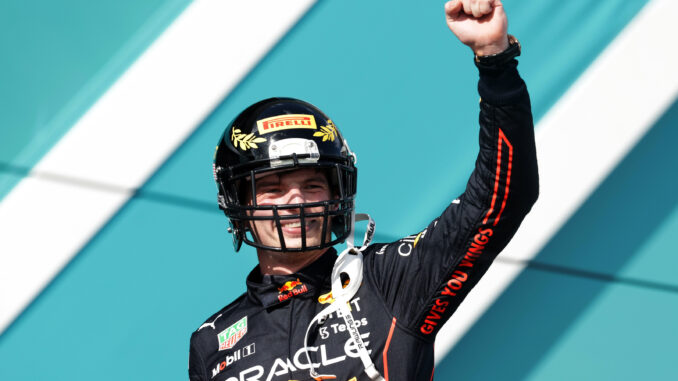 Podcast: Play in new window | Download
Subscribe: Apple Podcasts | RSS
The debut of the Miami Grand Prix was hailed as the big showbiz event that F1 has been waiting for, especially since Chase Carey promised us "23 SuperBowls a year" and while it certainly seems to have delivered on the celebrity factor (sans Pitbull!) did it deliver where it matters on the track?
This week we look back at the race where Max Verstappen carried on his streak of winning every race he's finished in 2022 and where Mercedes hoped to counter the porpoising problems and also get a bit of their pace back. There's our usual back to front review, but as the finishing order is mixed up this season, thanks to closer racing (at last) we sort of struggled to do it in our usual team by team order.
Of course it wouldn't be one of our podcasts without tangents and cat invasions and you'll be glad to hear that there's plenty of those throughout as well!
Also don't forget to check out our Discord server where you can sign up for our iRacing league as well as joining in with all the chat on there and you can keep in touch on Facebook & Twitter as always.
Enjoy
As always, you can listen here or on Stitcher iTunes Amazon and most other podcast apps too along with Spotify, Acast and TuneIn Radio on your smart speakers.