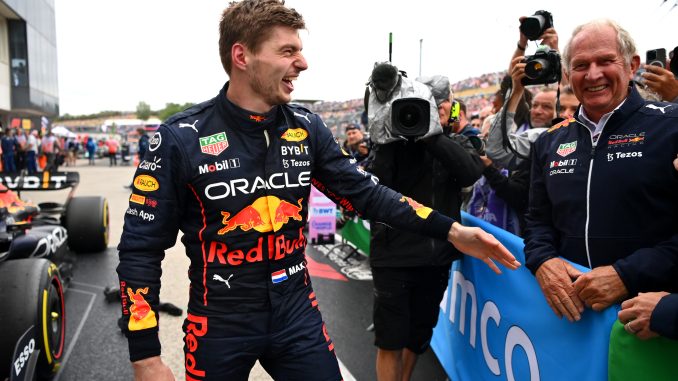 Podcast: Play in new window | Download
Subscribe: Apple Podcasts | RSS
The Hungarian Grand Prix has become the traditional last race before the F1 Summer Break and as we're past the half way point of the season we get a good idea of what teams need to do what to make the 2nd part better than the first. For some teams there's not a lot that needs to be done, but for other (red) teams there's a long list of areas to work on!
This week on the podcast we do our usual team by team review of the Budapest race which saw Max Verstappen start from 10th on the grid with a replaced power train, after an MGU-K failure ruined his qualifying, have a 360 moment on a slippery track with a faulty clutch and still take the top step of the podium, while Ferrari managed to strategize their way to another loss!
We also talk about the announcement last Thursday (an honorary Tuesday) that 4 time world champion and all-round good egg Sebastian Vettel will be retiring from F1 at the end of this season and where Aston Martin move onto from this. Also expect lots of Silly Season talk when we get back from our summer break in a couple of weeks time!
Also don't forget to check out our Discord server where you can sign up for our iRacing league as well as joining in with all the chat on there and you can keep in touch on Facebook & Twitter as always.
And if you want to take advantage of our partnership with Athletic Greens then just click here
Enjoy
As always, you can listen here or on Stitcher iTunes Amazon and most other podcast apps too along with Spotify, Acast and TuneIn Radio on your smart speakers.