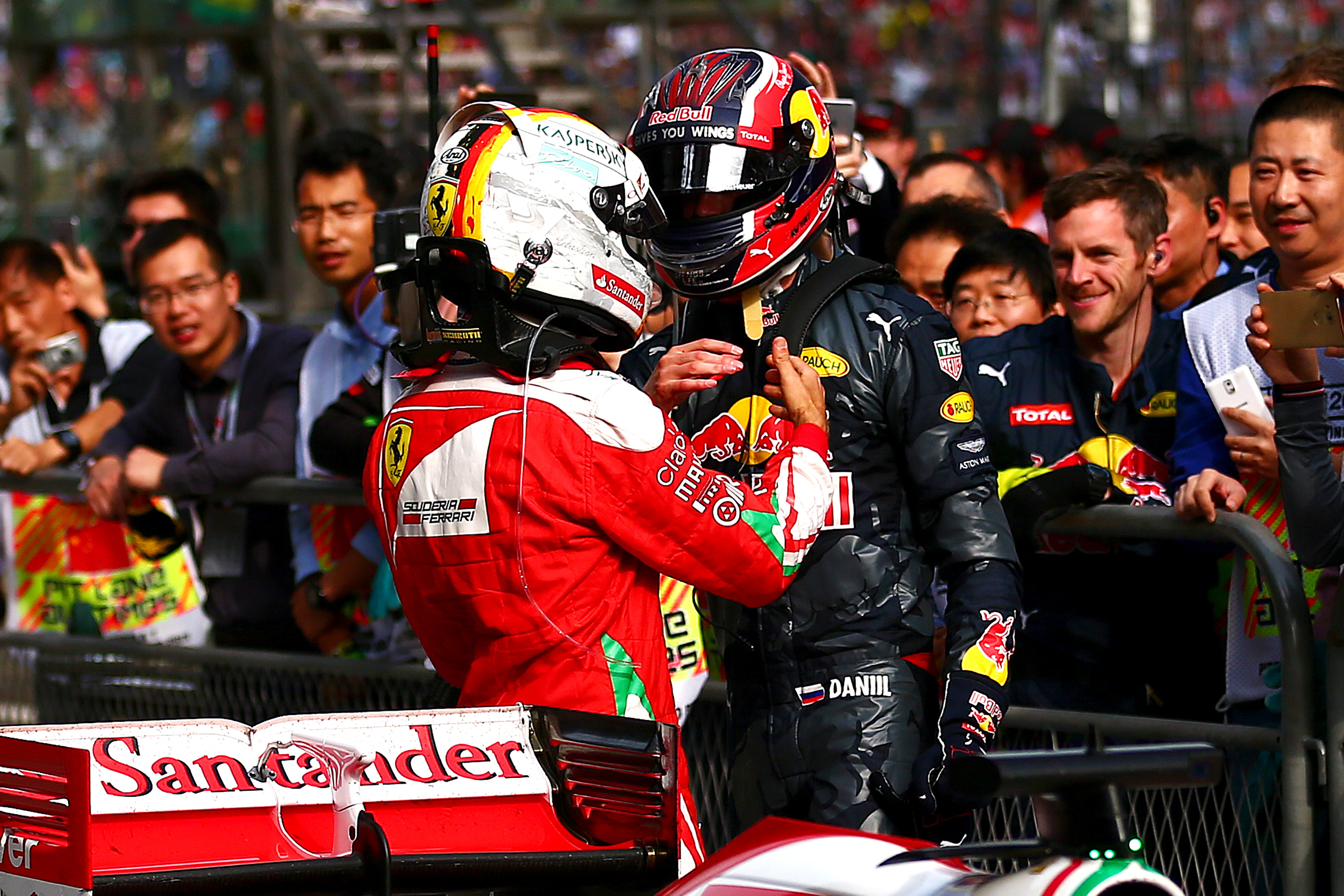 Podcast: Play in new window | Download
Subscribe: Apple Podcasts | RSS
Well that was a Chinese Grand Prix and a half! Right from the start we had plenty to watch and talk about on this week's podcast! From the Ferraris coming together at turn 1 (right in front of the big boss as well), which Seb blamed on Kvyat (that was a great discussion in the cool-down room!), Danny Ric looking fast and able to challenge Rosberg, right up to the point where he got the puncture, Lewis trying to come back through the whole field after missing out on qualifying and having to change his complete power unit and loads more incidents and battle too.
There's also loads of news coming out post race, not least the article from Auto Motor Und Sport yesterday (summary and English translation on Reddit) that the teams are looking to get rid of Bernie by the end of this year!
We've got a new game this week after a suggestion from listener Dan in Munich, where we pick our dream team of Team Principle, Chief Designer and 2 drivers from the current paddock. If you want to take part in this, or add to our #YourVoiceInF1 campaign, then don't forget you can tweet us @3legs4wheels or email us on [email protected]
Enjoy
As always, you can listen here or on Sticher and iTunes and most other podcast apps too!