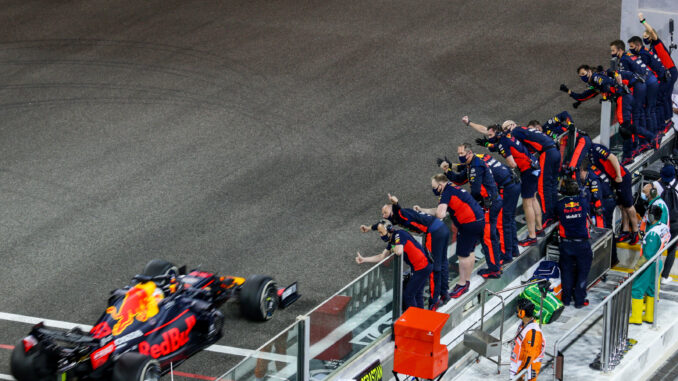 Podcast: Play in new window | Download
Subscribe: Apple Podcasts | RSS
After a unique season, the likes of which we've never seen before and hopefully we'll never see again. 2020 finished for Formula 1 with a bit of a parade round the Yas Marna Circuit in Abu Dhabi. So how do we review this? We kind of gloss over it and instead we're joined on the show this week by Sean Kelly (@virtualstatman) to go through the grid and look at some of the performances in this massively compressed year of 17 races in just over 7 months!
Sean as always throws up a few facts and figures that you may have missed this season, including one of the most surprising ones ever about this year's Ferrari results, and loads more as we look at the positives and negatives up and down the grid and we can already start looking forward to 2021 (just over 3 months to go until the new season starts!)
There's all the usual stuff as well including a Who's A Total Shunt that we didn't expect to end the way it did.. And also check how you did on the Prediction League for this season. Even though there's no F1 over the winter, you can still join our Discord server where you can sign up for our iRacing league as well as joining in with all the chat on there and you can keep in touch on Facebook & Twitter as always.
Don't forget to put your thinking caps on for the Shunt Special over Christmas as well
Enjoy
As always, you can listen here or on Stitcher and iTunes and most other podcast apps too along with Spotify, Acast and TuneIn Radio on your smart speakers.