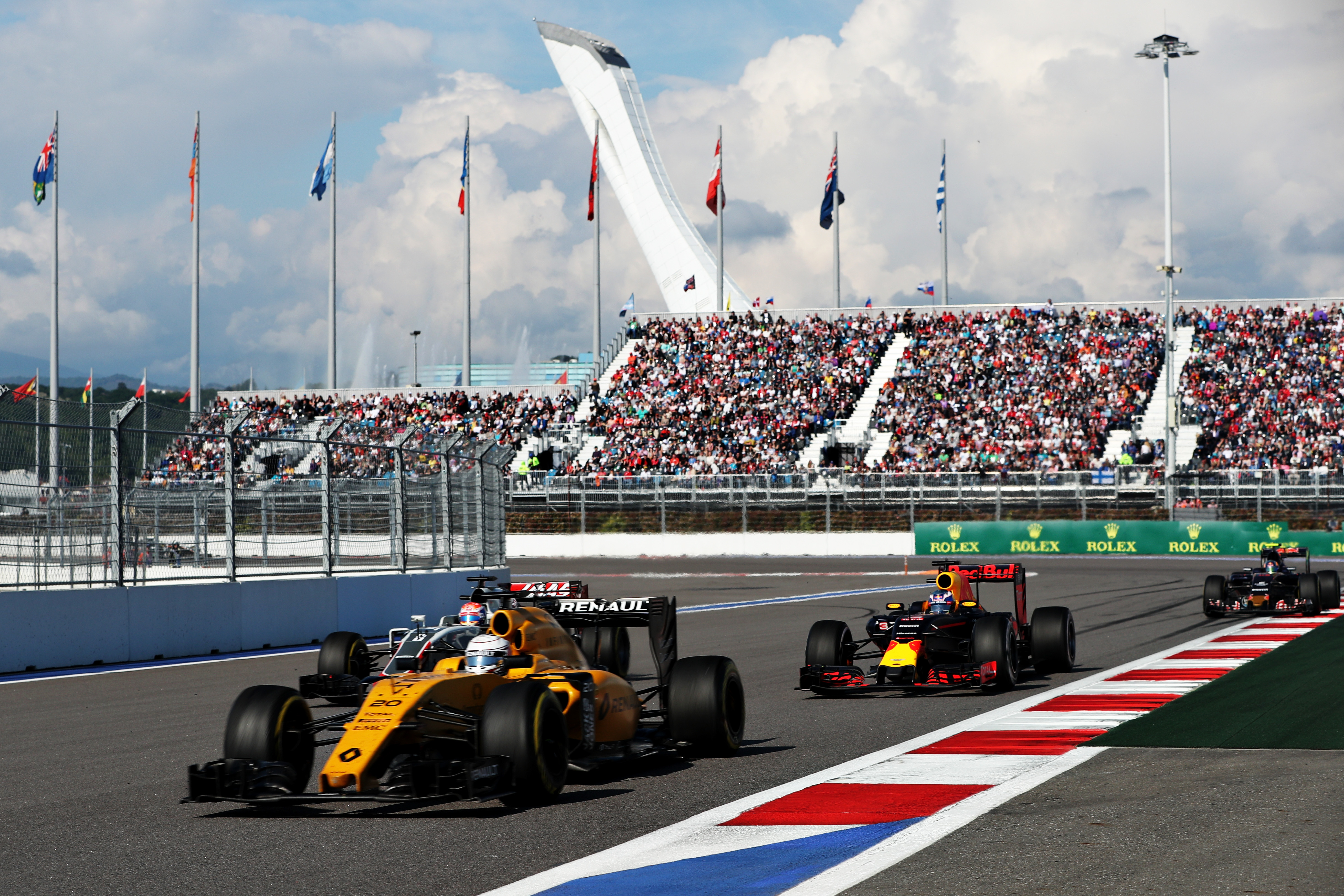 Podcast: Play in new window | Download
Subscribe: Apple Podcasts | RSS
Another Grand Prix and another race where the Russian "Rocket" Daniil Kvyat is making the headlines for the wrong reasons.
This week on the podcast we take a look back at the Russian Grand Prix, where we had the 7th Nico Rosberg win in a row, matching the runs of Alberto Ascari & Michael Schumacher (not bad company to be in really!). But the main headline of this weekend's race was another coming together between Kvyat and Vettel on the opening lap. This time it didn't really end well for either of them (the FIA bleep machine got a good workout after it though).
There's also a few other things to come out of the race, including the first points for the latest version of Renault, a double McLaren points finish and a second reprimand of the season for Lewis Hamilton (one more and it's a 10 place grid penalty)
There's also a load of conspiracy theories floating round about Lewis' run of no luck at all with his power units and we take a look at (and dismiss!) most of these!
Enjoy
As always, you can listen here or on Sticher and iTunes and most other podcast apps too!