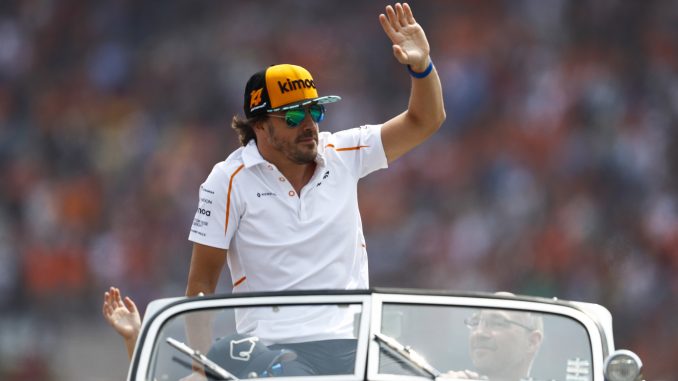 Podcast: Play in new window | Download
Subscribe: Apple Podcasts | RSS
The 2018 F1 Silly Season has just got even sillier (even though we thought it was already at peak silliness) with the announcement this afternoon  that Fernando Alonso won't be on the grid next year. We knew there was an announcement coming today and the smart money was on him saying that exactly what came out. So thanks to the miracle of modern technology and having the spare podcasting gear in easy reach we're recorded a Fernando retirement special at the front of this week's show!
Also on the podcast this week is a round table discussion about rest of the silly season amid the rumours flying round that various teams might have different driver lineups by the time we get to Belgium in 2 weeks time and what the fallout could be from that.
On top of all that we've still got the new Formula Lee race (Belgium in the wet in a Haas), another Who's A Total Shunt from this year and more besides. Don't forget about our extra show on our Patreon page where you can get an exclusive extra podcast for as little as $1 a month. And don't forget to check out our range of merch that you can order by clicking the link at the top of the page or here.
Enjoy
As always, you can listen here or on Sticher and iTunes and most other podcast apps too along with Acast and TuneIn Radio (which means we now play on Alexa devices!)