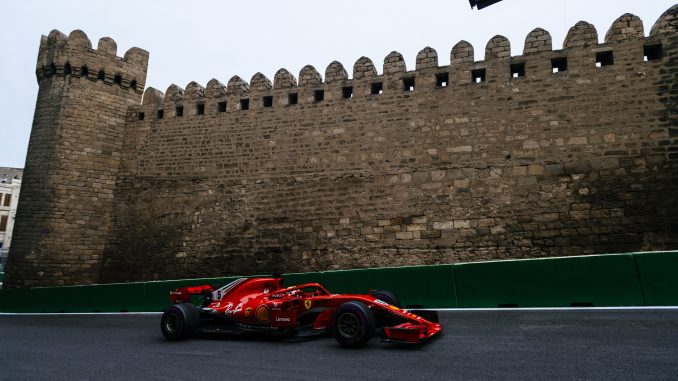 Ferrari will be hoping the mediums are the best race tyre for next weekend's Azerbaijan Grand Prix, having opted to bring fewer soft compound sets than any other team for the race in Baku.
Most teams are favouring nine or 10 sets of the C4 tyre for the fourth race of the 2019 season, but Ferrari have just seven, while Mercedes are also leaning towards the mediums by electing to have eight sets of softs for Valtteri Bottas and Lewis Hamilton.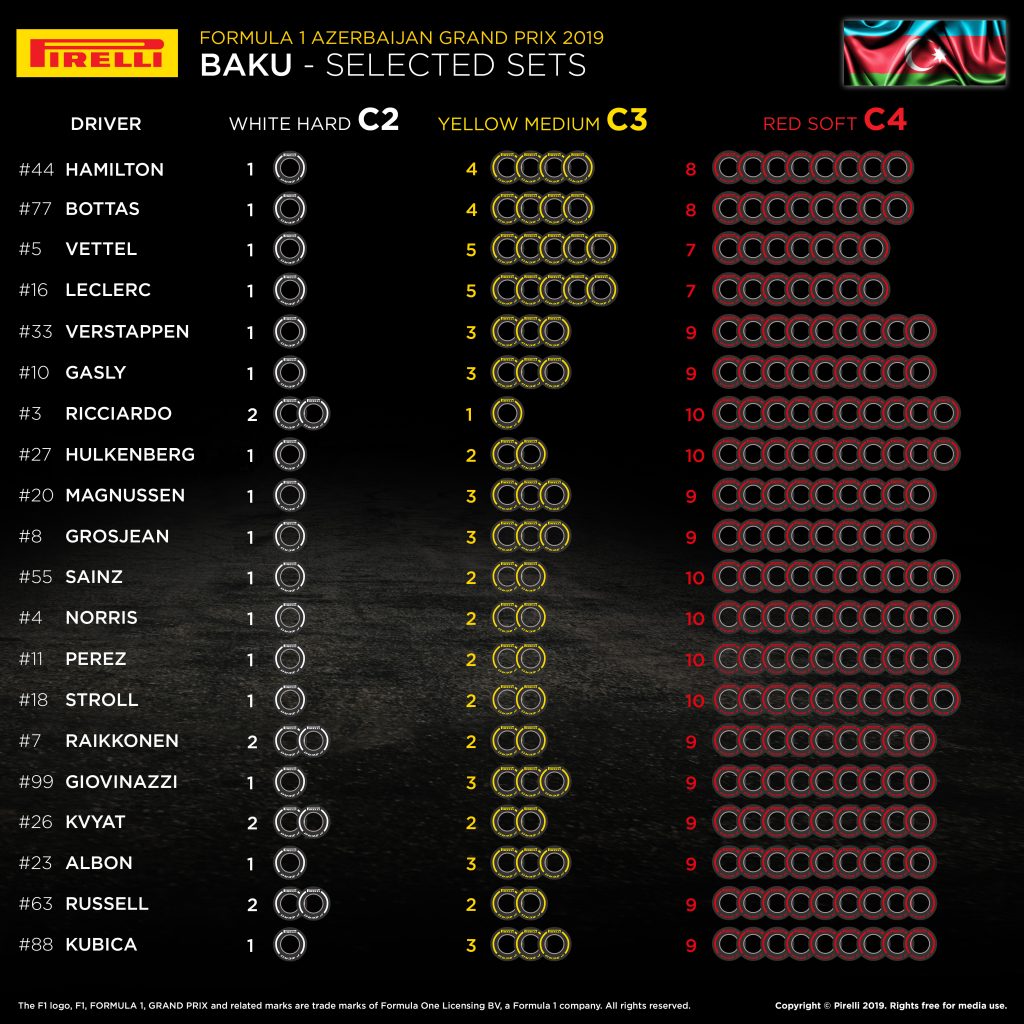 Ferrari's lack of softs means the Italian team will have more mediums than the rest of the grid. Renault's Daniel Ricciardo, a previous winner in Azerbaijan, is the only driver to have just one set of the C3 compound, and one of only four to bring more than one set of hards – along with Kimi Raikkonen, Daniel Kvyat and George Russell.
Six teams have given both drivers the same selected sets for this race, while the four drivers with two hards each vary from the teammates.
It's still early in the season so the teams are still learning about this year's Pirelli compounds, but this is the third race which will see the C4 as the soft, C3 as the medium and C2 as the hard. Azerbaijan is itself still a relatively new and unpredictable track, but last year drivers that made their tyres last seemed to benefit, particularly Raikkonen who managed 39 laps on a set of softs, which were the hardest compound available for the race.