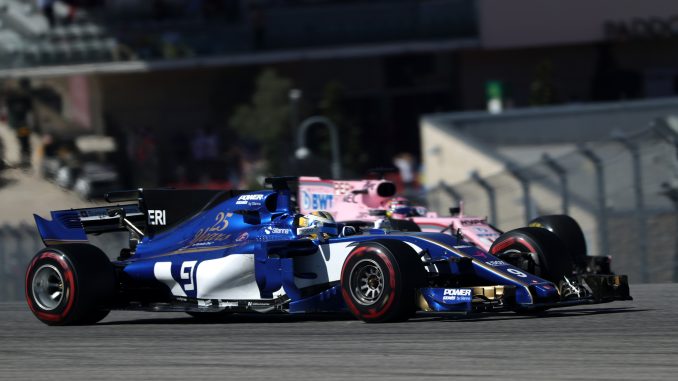 A complaint about anti-competitive practices in Formula 1 has been withdrawn by Force India and Sauber.
The two teams put in a complaint with the European Union in 2015 claiming the way F1 was structured and how revenue was split between the teams was unfair, making it difficult for the independent teams to compete alongside the front runners like Ferrari and Mercedes.
However, both teams say they're happy with how talks are going with Liberty Media, who have taken over as commercial rights holders since the complaint was filed. Liberty Media has been reviewing F1, including looking at spending caps, how the revenue is divided and changes to engine regulations to aid closer racing.
In a statement, the two teams praised the "new culture of transparency" in F1, and are now happy the issues can be resolved through dialogue rather than with a legal dispute. Force India and Sauber say they're encouraged by the fair negotiating approach being taken by the new management, and are confident their concerns will be looked at objectively.
When the complaint was filed in 2015, the issues raised included how the F1 Strategy Group was made up, but Force India have since joined the Group, while teams that aren't members are now permitted to attend hearings. Late last year, the group called for a discussion about its own future, questioning whether all changes should go straight to the F1 Commission rather than being voted on by the Strategy Group first. Although Sauber aren't part of the Strategy Group, their partnership with Alfa Romeo could give them more influence, as the Italian brand is part of the same group that owns Ferrari, which is part of the group.
News agency Reuters reported that the decision has been welcomed by Formula 1, describing it as a positive step for the sport.