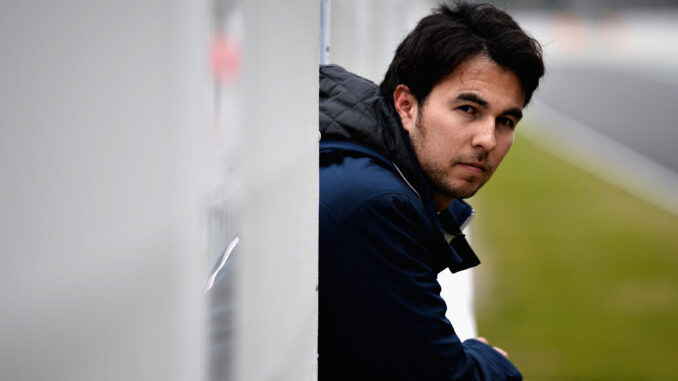 RedBull Racing announced today that former Racing Point driver Sergio 'Checo' Perez is to join the team for the 2021 season, replacing Alex Albon at the Milton Keynes based outfit
The 30 year old driver was looking at a year on the side-lines after his 2021 seat at the soon to be renamed Aston Martin team was taken by Sebastian Vettel following his Ferrari exit and with all other seats seemingly filled (Depending on Lewis Hamilton's new contract) there was a lack of options for a race seat for next year.
2019/20 driver Albon will remain with the team in a testing and reserve role focusing on 2022 development, sim work and tyre testing, which is due to return next year now that Covid procedures have been put in place.
Perez is entering his 11th season in F1 after having driven for Sauber, McLaren and the last two iterations of the Silverstone team (Force India and Racing Point) and achieved his debut win in the incident packed Sakhir Grand Prix last month.
Ineos Becomes Mercedes Partner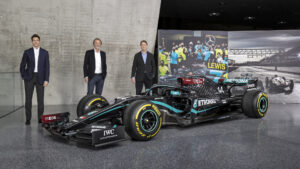 In other news today, the Mercedes AMG Petronas team announced that 2020 sponsors Ineos will take a 1/3 share in the team matching the shareholdings of parent company Daimler and CEO/Team Principle Toto Wolff, With the Austrian continuing in his dual role for a further 3 years.
Ineos has previously taken title sponsorship of the former Sky cycling team and the America's Cup challenge with a yacht designed by F1 designer Adrian Newey
Bob Fernley Back In F1 (sort of)
The FIA have announced that former Force India team boss Bob Fernley will take over the role of the head of the single seater commission from Stefano Dominicali when the Ex Ferrari head takes over from Chase Carey as the CEO of F1 next month.
Fernley was last involved in Formula 1 in 2018 up to the Lawrence stroll backed Racing Point consortium taking over the Force Idia team. Fernley then moved to McLaren to manage Fernando Alonso's unsuccessful bid for the 2019 Indy 500.
Listen out for our thoughts on these and other stories on next week's podcast or get in touch on Twitter & Facebook to let us know what you think