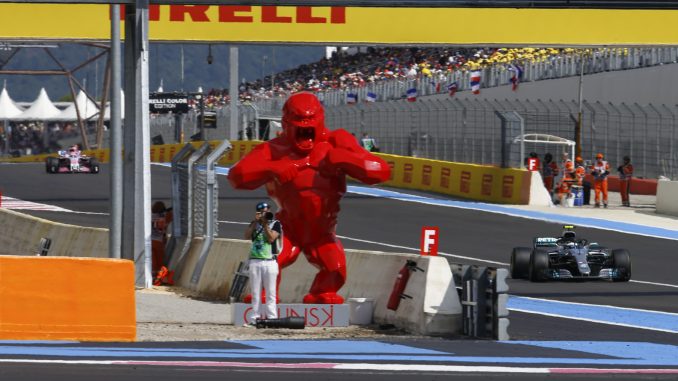 Podcast: Play in new window | Download
Subscribe: Apple Podcasts | RSS
The French Grand Prix then, an unknown quantity with the circuit with its brain frying patterned run-off areas, over 160 possible track configurations and plenty of corners where running wide wouldn't get too badly punished. This race could have gone one of 2 ways and thankfully it wasn't the parade that was expected in some places.
We had a first corner incident or 3, plenty of on-track overtakes, mixed up tyre strategies and in the end, not a bad race at all and a pretty good way to welcome France back to the GP calendar for the 1st time in a decade.
This week on the podcast we look back at the French Grand Prix which was the first of the 3 back to back to back races, that have now been decided as something unique to this season (but never say never when it comes to F1) and take a look forward to next weekend's Austrian GP as well
There's all the usual features as well on the show with the French(ish) Formula Lee results and the new Austrian (for real) challenge (Austria in the dry in a RedBull), a Who's A Total Shunt and the usual tangents as well (including the fan incident.) Don't forget about our extra show on our Patreon page where you can get an exclusive extra podcast for as little as $1 a month. And don't forget to check out our range of merch that you can order by clicking the link at the top of the page or here.
Enjoy
As always, you can listen here or on Sticher and iTunes and most other podcast apps too along with TuneIn Radio (which means we now play on Alexa devices!)