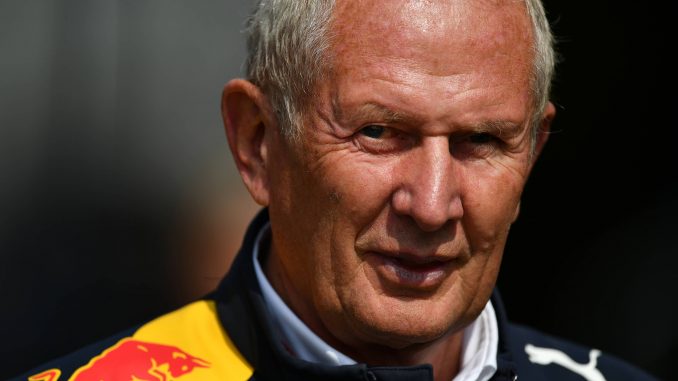 Red Bull advisor Helmut Marko has accused Fernando Alonso of doing everything possible to make the Honda engine look bad.
The two-time world champion was a regular critic of the Honda engine during the Japanese manufacturer's ill-fated three-year partnership with McLaren, describing it as "embarrassing" and "GP2 engine", adding last year that "the lack of power was amazing".
As a result of reliability problems and Alonso's criticism, McLaren have ended their relationship with Honda, teaming up with Renault for the 2018 Formula 1 season, while Honda will now provide power units for Toro Rosso.
Some have seen the switch to Honda as a backwards step for Toro Rosso, who have used the Renault and Ferrari engine in recent years,  but Marko has been praising the team's new engine supplier.
In an interview with Auto Motor und Sport, Marko said Honda have already been very active and have "found something" for Toro Rosso. Honda were reportedly difficult to work with during their time with McLaren, preferring to work on their engine without input from the team. However, Marko claimed Honda had to compromise their development because of the specification of the McLaren chassis. Toro Rosso has already revealed changes have been made to this year's chassis in order to make sure the Honda engine fits.
At last year's Brazilian Grand Prix, Alonso described the McLaren as a "fantastic car" but said he couldn't overtake Felipe Massa because of the lack of power from the Honda engine. Marko insists Alonso was doing everything he could to make the engine look bad. Alonso retired from seven races in 2017, did not start in Russia and was classified as a finisher in two more races despite not finishing, having completed more than 90% of the race distance. A Honda engine also failed when he was running in a strong position in the Indianapolis 500. Teammate Stoffel Vandoorne fared slightly better, with five retirements and one DNS.
Honda's performance and relationship with Toro Rosso could have a bearing on their future as an engine supplier in F1. Red Bull are in the final year of their deal with Renault, with the French manufacturer reportedly keen to move on ahead of the 2019 season. Aston Martin and Cosworth have expressed an interest in returning to F1 in the future, but next year Honda would be the most likely option for Red Bull. A positive year with Toro Rosso would likely seal the deal with Red Bull for Honda.