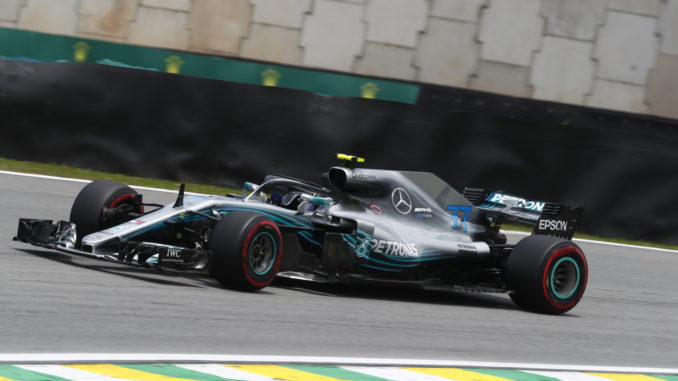 Mercedes will have fewer soft tyres than their rivals at the front of the grid for the penultimate race of the 2019 Formula 1 season.
Pirelli have published the selected sets for the Brazilian Grand Prix, with the tyre supplier bringing its hardest three compounds to this race.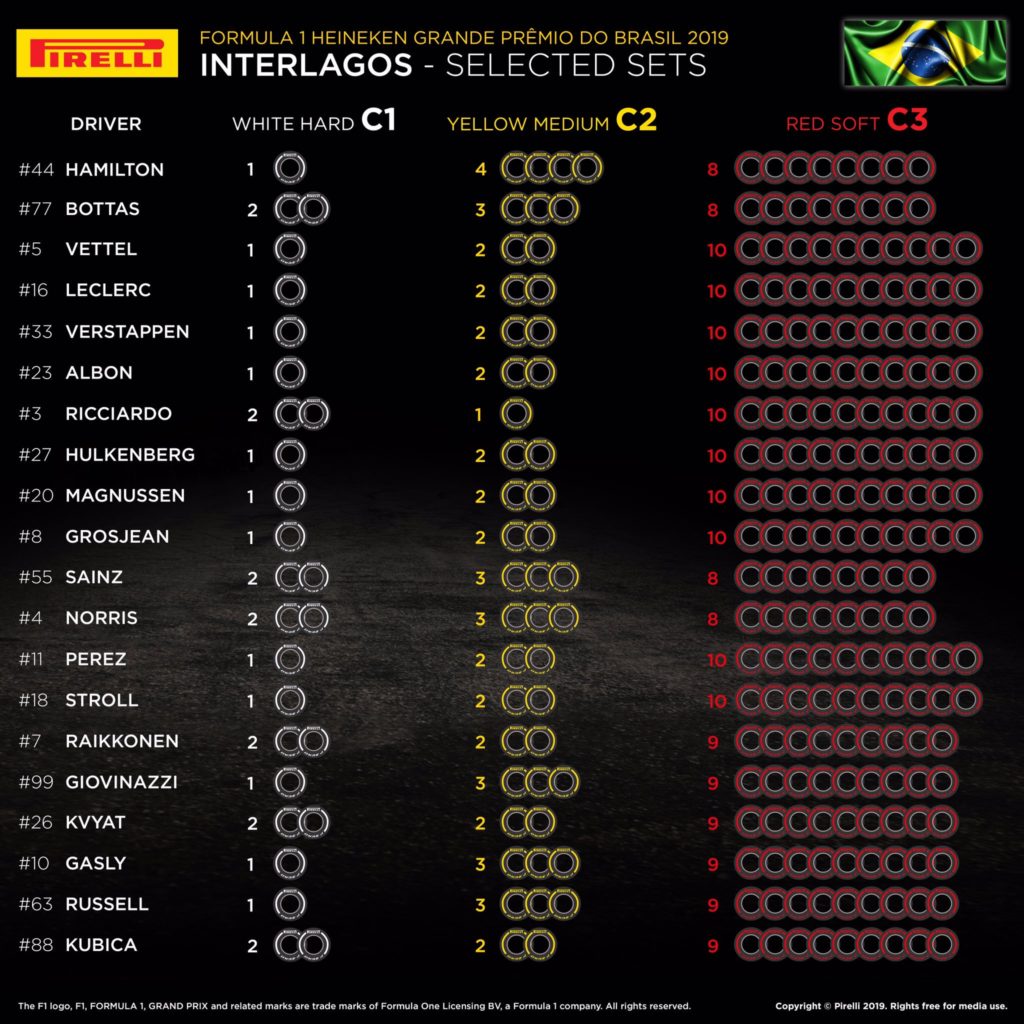 Most teams towards the front of the field have gone for 10 sets of the C3 compound, but Mercedes are one of just two teams on the grid to go with eight, while those towards the back of the grid appear to favour nine.
The decision means Lewis Hamilton will have more medium tyres than any other driver on the grid with four, while teammate Valtteri Bottas has an additional set of hards compared to the newly-crowned 2019 champion.
The other four cars likely to be towards the front of the pack – the Red Bulls and the Ferraris – will have identical tyre options for this race, with Haas, Racing Point and Nico Hulkenberg also opting for 1 hard, 2 softs and 10 hards, making it the most popular selection on the grid.
With 10 sets of softs and two sets of hards, Daniel Ricciardo is the only driver to have just one set of mediums, with all other drivers bringing at least two of the C2s for the trip to Interlagos.
Half the teams have split the strategy between their two drivers, while five have made the same choices for both cars.