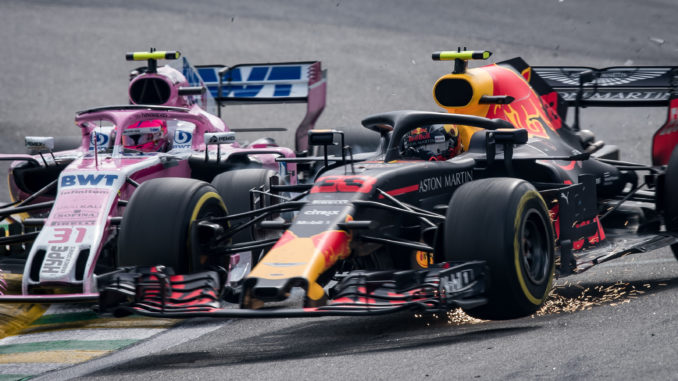 Podcast: Play in new window | Download
Subscribe: Apple Podcasts | RSS
Don't panic about the title, we've not gone off into a world of strange dance music! This week on the podcast we're joined, once again by technical specialist Craig Scarborough to take a look back at the developments that the teams have made this season and take a look forward to the 2021 regulations that came out while the F1 circus was in Austin a couple of weeks ago.
Craig talks us through the grid and shares his thoughts on some of the concepts that the teams have tried out this year and points out where things went to plan and a couple of things that could have been worked on a bit better. We also take a fairly detailed look at what the new rules for the season after next will mean for the way cars race and more importantly follow each other.
Also we look forward to this weekend's upcoming Brailian Grand Prix, where Max Verstappen will want to put the disappointment of losing what looked like a sure-fire victory behind him after the incident with Esteban Ocon.
Sadly we didn't have time for a Who's A Total Shunt this week, but it'll be back next time and just a quick reminder that there's a Formula Lee challenge running for another week (Brazil in the wet in an Alfa Romeo) and if you want to make your predictions for this weekend's race you can over at our predictions league. Also if you want to watch the show instead of just listening to it, we're now streaming live every week over on our YouTube channel and you can watch the last few shows again there too.
Don't forget about our extra show on our Patreon page where you can get an exclusive extra podcast for as little as $1 a month. And if you want your own 3Legs4Wheels t-shirt you can get one from our shop at Teepublic
And we're still taking part in Movember to raise funds to support men's health. You can donate or even join in with team 3L4W here
Enjoy
As always, you can listen here or on Stitcher and iTunes and most other podcast apps too along with Spotify, Acast and TuneIn Radio (which means we now play on Alexa devices)