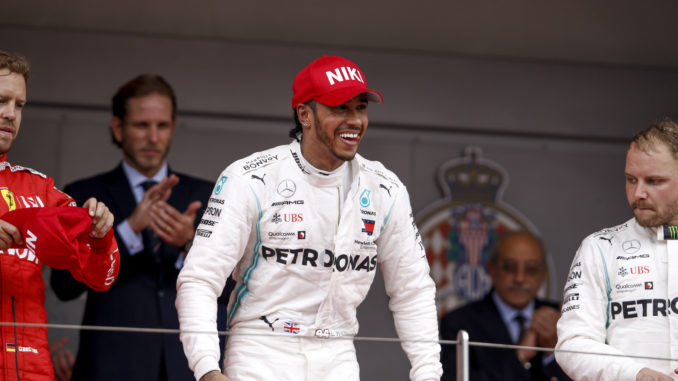 Podcast: Play in new window | Download
Subscribe: Apple Podcasts | RSS
That was an interesting Monaco Grand Prix this weekend. Once again Lewis Hamilton questioned the team's strategy choices and seemed to spend the last half of the race not happy with the state his tyres were getting into. But was that bluster and mind games? We think it could have been, but it worked all the same and he took the team's 6th victory out of 6 in 2019.
This week on the podcast we look back at a Monaco GP where Charles Leclerc was meant to shine on his home track, but somehow failed to manage to even get out of Q1 and where Williams put in their best performance of the season so far by beating other cars on outright pace (are they turning a corner?)
There's also a round up of the news that's come out this week, with some worrying developments for Silverstone along with a few thoughts and memories of Niki Lauda after his sad passing last Tuesday.
There's also the usual features with a new Formula Lee challenge (Canada in the dry in a Renault) a Who's A Total Shunt and our usual tangents. Also don't forget to sign up for our league in the official Fantasy F1 game and we've got our own predictions league running too that you can take part in.
Don't forget about our extra show on our Patreon page where you can get an exclusive extra podcast for as little as $1 a month (and get some exclusive news this week). And if you want your own 3Legs4Wheels t-shirt you can get one from our shop at Teepublic
Enjoy
As always, you can listen here or on Stitcher and iTunes and most other podcast apps too along with Spotify, Acast and TuneIn Radio (which means we now play on Alexa devices)