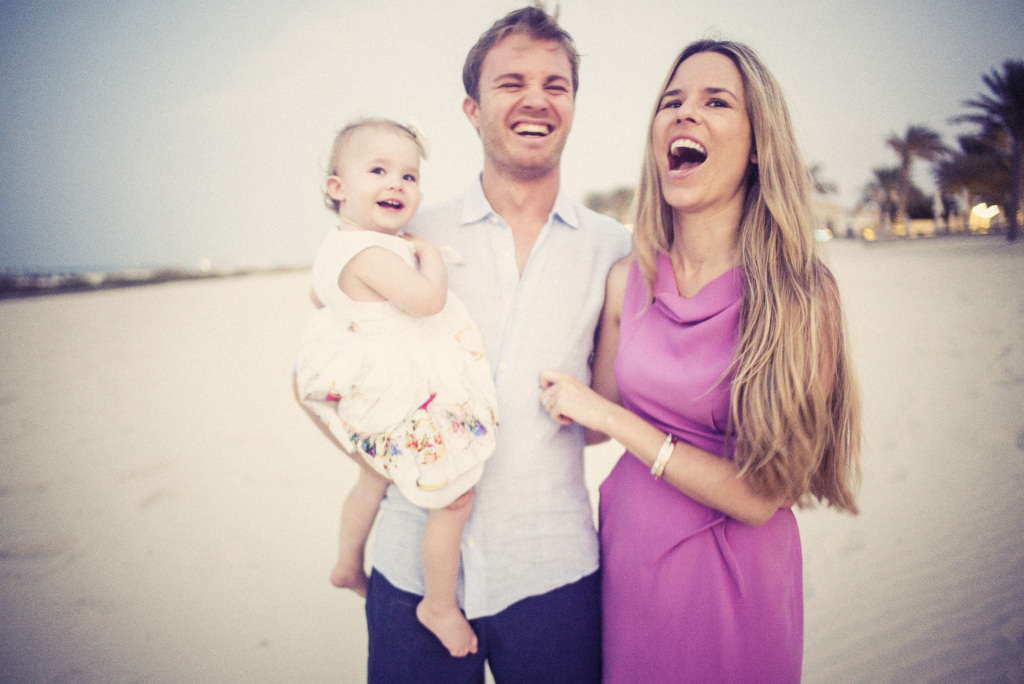 Like all F1 Fans today, I was a bit shocked at Nico Rosberg's announcement… I was unable to join Paul & Lee for the podcast they recorded,but here are my thoughts…
Whilst everyone's scrabbling around looking as to who will replace Rosberg, I would like to take a second to actually think about Nico himself, and what he has said today. It is incredibly hard being away from those you love for such long periods of time. All persons involved with F1 have to go through this, so Nico's decision and his words today; will resonate with everyone, from the mechanics right up to Bernie himself. That statement alone will eradicate any lack of respect shown to him from within the sport. A classy exit from Nico Rosberg, for genuine reasons.
Although all of his wins came from his time with Mercedes, this is no reason to discard his contribution to the sport. As our guest, Sean, rightfully pointed out a few weeks back, Rosberg beat Schumacher a lot in their 3 years as team mates and the plaudits were never there to congratulate him, it was a "what's wrong with Michael Schumacher?" phase. Nico actually outperformed Lewis in terms of race wins in 2013, their first year as F1 team mates. Nico won in Monaco and Silverstone, although Lewis' sole victory in Hungary was a rather memorable drive in itself.
The legion of die-hard Lewis fans are already crawling out from their rock that they hid under last Sunday to state that Nico is only leaving because he knows he can't beat Lewis again. But, he has. That question has been answered and as Channel 4's David Coulthard rightfully said pre-Abu Dhabi – "If Nico beats Lewis to the title, you can't ask that anymore, you have to find a new set of questions"
So farewell to Nico, and as F1 always does, we must look forward.
Let's start with Mercedes, and former World Champion Lewis Hamilton. Bullish, non-chalant; the season is over for Lewis, the racing is over for Nico – for good – yet Hamilton still tries to play mind games with his long standing team-mate. "Nico only beat me once in 18 years of racing together" – making it all about himself. I like Lewis Hamilton as a racer – he's old skool, and when he's chasing someone down, is one of the best to watch of all time. When I'm watching a race and someone else is out front, I love to watch Lewis catching them. Something else Lewis has said that is sounding alarm bells, albeit small ones, at the moment. "I don't care who you put in the car to replace Nico. I am here to race." – Almost as though he already knows who Mercedes have in mind to replace Nico, and he's ready for the fight.
Aside from those comments, Lewis sees this post – season bit as an unnecessary faff. Especially when all the attention is focused on someone else. But who is in the frame to replace Nico?
The easy and perhaps too obvious choice would be Pascal Wehrlein. Test driver with Mercedes. DTM champ with Mercedes. It's certainly a possibility. That would be the perfect opportunity for Mercedes as a team to establish a Driver 1 and Driver 2 setup, much the same way as Ferrari did during Schumacher's very successful stint.
Lewis Hamilton has a good idea or already knows who might be his team mate, even if he says he doesn't. Mercedes powered drivers looking back down the grid – Ocon or Perez at Force India? No, because Ocon is fast but unproven, and Perez will be the stable driver that the team will need to remain competitive. Bottas at Williams – a reasonable shout, but with Lance Stroll the novice coming in, Williams will want a period of stability too. Which leaves us with Manor.
Outside the Mercedes bubble, it's no secret Alonso wanted that seat when it looked like it might be available a couple of years back. Has he got the balls to break off Mclaren and go back on everything he's said since joining? That – Lee – might open up a JB return for 2017.
Sainz for me would be a good shout – 2 years in F1, still relatively unproven though, and he's tied into that Red Bull contract. The Austrian team will be sticking golden handcuffs on Max and Danny as well, I'd imagine!
Ferrari – all over the place in 2016. Vettel as team mate to Hamilton? Well that would write some headlines wouldn't it?! Props to Janna Urbanski on Twitter for sending that one my way.
Its all speculation – but it's not too late for another dash of silly season magic.
Chris