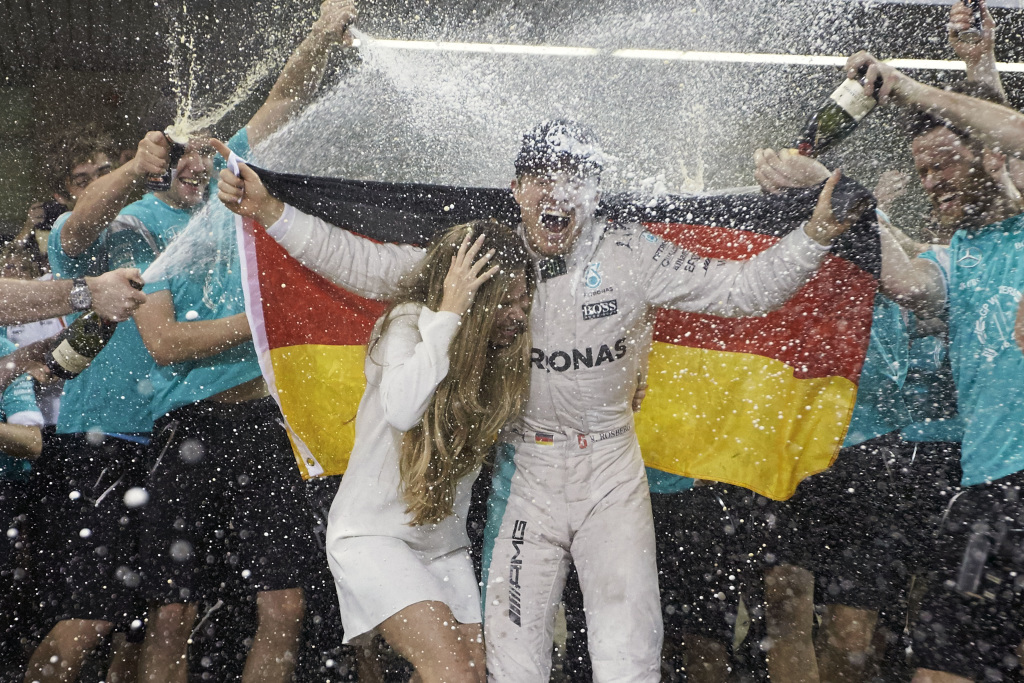 Podcast: Play in new window | Download
Subscribe: Apple Podcasts | RSS
Come on, did anyone see this coming? 5 days ago, Nico Rosberg was crowned World Driver's Champion and now he's announced that he's retiring from Formula 1. The F1 world is in total shock about this, so we thought we'd have to put a quick podcast together about one of the biggest announcements to hit F1 in years. Sadly Chris & Dan couldn't make it to 3 Legs Towers to get their thoughts down, so VirtualStatMan Sean Kelly stepped in from California to join us for this special!
Normally I'd say we've got a full run down on the latest news, but there's only 1 story tonight, so we've got some of the best tweets and messages that everyone has sent us during the day, a bit of wild speculation about who is going to be driving where next season now that a top seat has opened up and another great chat with Sean about Nico, other F1 things and electronic drum kits (happy now Sean?)
There's some different closing music this week as well as we've got a track from Sean's band Entity (you can find them on Facebook here)
We'll have more news on next week's podcast, which was meant to be part one of the season review shows, but something tells us that we'll have a bit more to talk about by then, so keep the Tweets, Emails and Facebook posts coming in and don't forget there's an extra show that you can get access to by pledging on our Patreon Page too
Enjoy
As always, you can listen here or on Sticher and iTunes and most other podcast apps too!