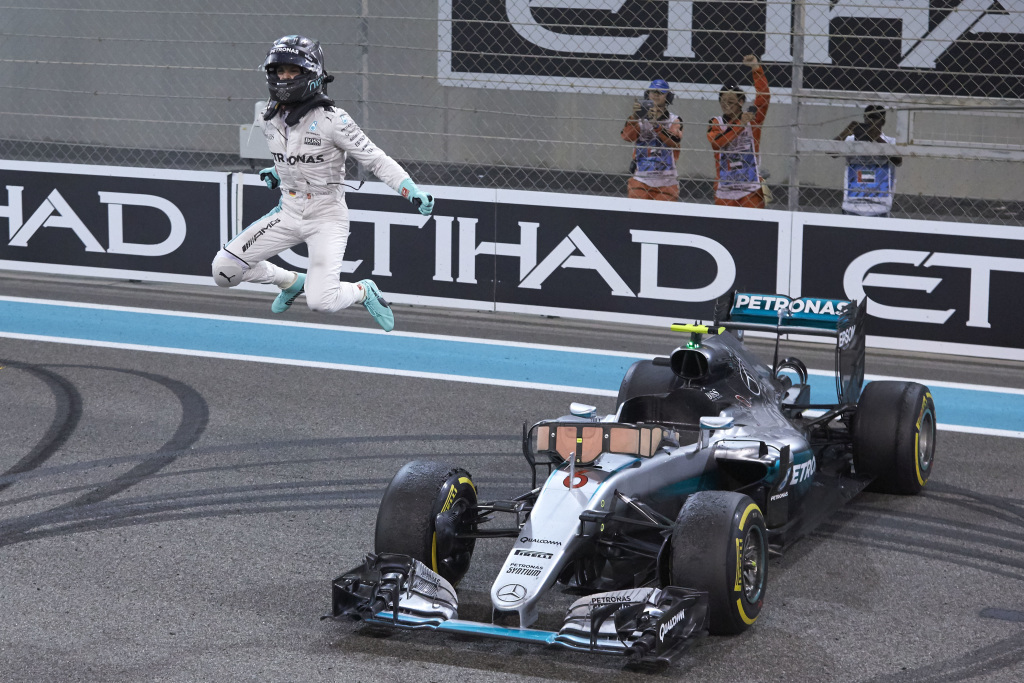 Podcast: Play in new window | Download
Subscribe: Apple Podcasts | RSS
He's finally done it! Nico Rosberg is the 2016 F1 World Driver's Champion after his 2nd place in a tense, nail biting finish to the Abu Dhabi Grand Prix at the weekend. It wasn't plain sailing though, especially after Lewis Hamilton "went mercenary" and decided to go against team orders by driving as slowly as he could to back his team-mate up almost into the grasp of a quick Sebastian Vettel and Max Verstappen, who had recovered from a 1st corner spin that left him plumb last!
This week on the podcast we take a look back at the race in our usual style, team by team and there's a little bit of conjecture as well about how we think the future might pan out for some drivers too with the new regs coming in for the 2017 season.
We've also got the final Formula Lee results of the season too (there'll be a new season sooner than you think and we're trying to get him to work on a Winter Championship!) And we go through a few of your emails, tweets & Facebook messages too.
Just to let you know that we will be keeping up with the podcasts all the way through the winter, so even though there's no F1 action on track, we'll still be about as there's always news breaking, usually when we least expect it!
Also we've got to say a huge congratulations to Lee after his band (The Clown Calls For War) won the Isle of Man Battle of the Bands this weekend. to celebrate this, we've put one of their songs (If I'm Right (You'll Never Know That You're Wrong) as the closing theme music to this week's podcast and you can also get their album for however much you want to pay for it (even for free) from https://theclowncallsforwar.bandcamp.com/
Also don't forget there's an extra show that you can get access to by pledging on our Patreon Page and keep the Tweets, Emails and Facebook posts coming in too as some of the best ones get read out and answered on the show
Enjoy
As always, you can listen here or on Sticher and iTunes and most other podcast apps too!