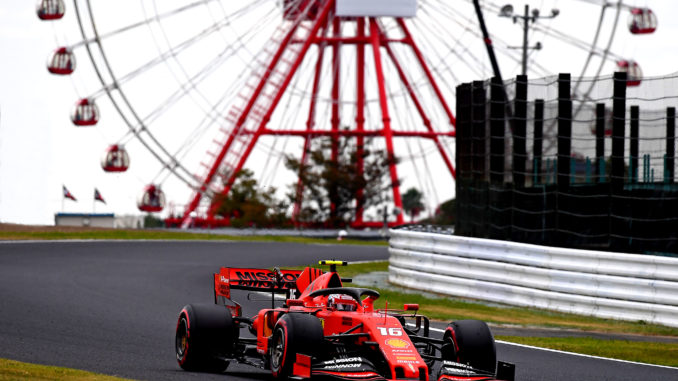 Charles Leclerc has been demoted to 7th at the Japanese Grand Prix after stewards handed him two time penalties.
The punishment comes following his clash on the opening lap with Max Verstappen, which saw the Red Bull driver forced out wide before dropping down the order.
The Ferrari driver receives a five-second penalty for causing the collision, and a further 10-second penalty for ignoring the FIA's orders for him to pit.
Leclerc continued for a couple of laps after the incident with damage to his front wing, resulting in pieces of bodywork being left around the track. The damaged front wing even cost Lewis Hamilton a wing mirror when a larger piece of debris struck the Mercedes.
The stewards found by not coming in sooner to replace the damaged wing, Leclerc and Ferrari created an unsafe condition which only narrowly avoided being a major incident.
The additional 15 seconds means Leclerc is classified 7th, with Renault's Daniel Ricciardo promoted to 6th. However, the Australian and teammate Nico Hulkenberg have been summoned to the stewards as Racing Point have protested a pre-set lap distance-dependent brake bias adjustment system on the Renault car.