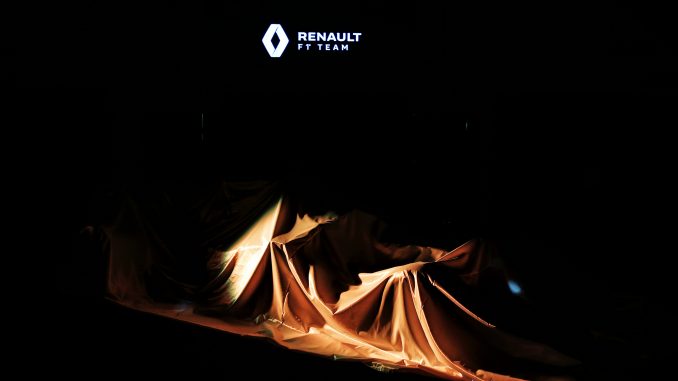 The 2019 Launch Week continued this morning when Renault launched their 2019 challenger, the RS19 at their Enstone facility.
2019 drivers Daniel Ricciardo & Nico Hülkenberg  took the covers off the car this morning to show the new aerodynamic package brought in by this season's new regulations as the team said that they want to maintain their progress up the grid since returning as a works outfit in 2016.
Jérôme Stoll, President of Renault Sport Racing, also revealed the new name of the power unit that will also be used by McLaren, The Renault E-Tech 19.F
With the lineup now consisting of Le Mans winner Nico Hülkenberg  and former RedBull driver Daniel Ricciardo, team principle Cyril Abiteboul said "The Daniel-Nico partnership brings confidence to the team this season. I believe we have one of the strongest – if not the strongest – driver line-up on the grid. Daniel brings proven race winning experience and knowledge of a top team, while Nico is hungry. He's hugely underrated – he's quick, determined and a team motivator"
Nico Hülkenberg embarks on his third year of competition with the team in 2019. "As a team, we've developed a lot since the start of 2017 and that's all part of the process if we want to achieve our long-term targets. When I arrived, the infrastructure was still young, we've come a long way since then with a lot of progress. I want to extract the best from myself and maximise the potential from the team and the car. The important thing is, as a team, we take a good leap forward and perform better consistently. We want the trend to continue upwards and keep the developments coming."
Australian Daniel Ricciardo, a seven-time Grand Prix winner, joins Renault F1 Team for his first season in yellow. "Renault has a massive history in motorsport, so to be part of the next step of their Formula 1 journey is an exciting challenge. I'm here to do a job on track and drive as fast as possible, but I would like to bring the team energy. I want to put a spring in everyone's step because that's part of my job and also my character. I aim to be able to get the team to work that extra bit harder, put in more effort and rally everyone together. I'd like to be a catalyst for positive energy."
Ricciardo aims for 2019 to be a fresh start: "Everything I learnt in 2018 will make me a better version of myself in 2019. The difference will be a more mature person. I have more clarity of where I'm going and I aim for that to be shown with good results on track. I feel a lot of positive pressure and expectation to do good things, but that's something I'm looking forward to taking on."
There are still 5 more launches to come this week with RedBull, Mercedes and Racing Point tomorrow, McLaren on Thursday and Ferrari on Friday ahead of Alfa Romeo launching on the first day of the  first testing session next Monday.