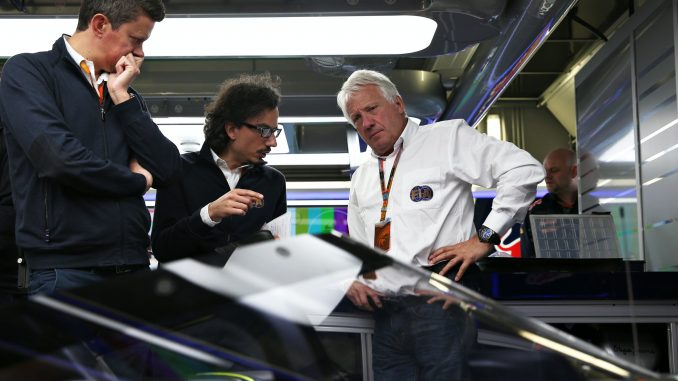 Formula 1's Race Director Charlie Whiting will present possible solutions to reduce the number of unsafe releases from pitstops to teams in the coming weeks.
Whiting has been looking for ways to make pitstops safer following five incidents of cars being released without tyres fully fitted in the opening three races of the season, including one in Bahrain which left a Ferrari mechanic with a broken leg.
Speaking to F1's official website, Whiting confirmed there are a few things that can be brought in to reduce the chances of teams making a mistake during the pitstops. He'll hold talks with teams in the next few weeks to discuss what needs to be done in the future, including deciding which elements of the pitstops need to be operated by a human instead of automated.
One solution being considered is making it mandatory for teams to use wheel guns with two sensors. Some teams already use equipment that measures torque and the position of the nut, but some just have one sensor, meaning the system can't tell if a wheel nut has been cross-threaded. Whiting insists it isn't necessary to have every team using the exact same equipment, but that work needs to be done to ensure cars aren't released without the nut being tightened correctly and fitted in the right position.
Haas and McLaren have both had problems with tyres coming loose after being fitted with a gun that only uses a torque sensor. Both Haas cars had to retire from the Australian Grand Prix after being sent back into the race with cross-threaded wheel nuts, while Stoffel Vandoorne had a similar issue during practice at China. Torque-only sensors can read the required torque on a cross-threaded nut, even if the nut hasn't moved the right amount, meaning the car would head out with a loose tyre.