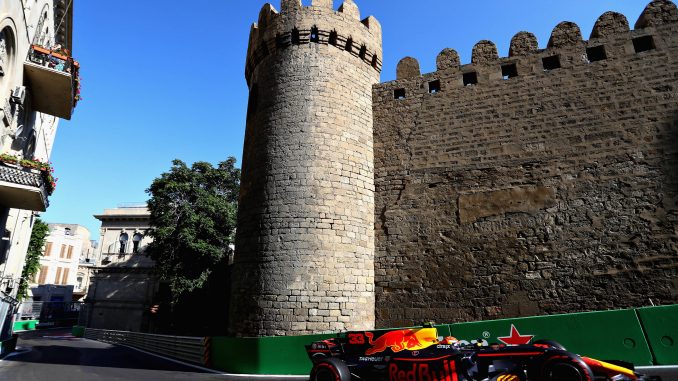 Podcast: Play in new window | Download
Subscribe: Apple Podcasts | RSS
This week on the podcast we preview the Azerbaijan Grand Prix which doesn't form part of the European season, even though the Baku City Circuit was the location for the European Grand Prix 2 years ago, confused? We probably are as well!
The F1 circus goes back to Baku (we had to get that one in somewhere) this week for the 3rd race on the street of the capital of Azerbaijan, featuring the longest straight and possibly hardest braking turns in F1, last years' race threw up a bit of a classic after inter-team collisions, safety cars and the red flag that really mixed things up and as we're coming off an amazing race in China 2 weeks ago, this weekend has a lot to live up to, and we really hope it can!
There's a look at the news as well with Sebastian Vettel's mystery 3rd paddle on his steering wheel being questioned along with the start of the 2018 silly season (it gets earlier every year) and more besides.
Of course there's the usual podcast features as well like Who's A Total Shunt and a Formula Lee reminder and don't forget that we've set u a league on the official F1 fantasy game as well that you can join here (and there's also the Gridrival.com league as well too.)
And a mid-show invasion from Jenson the Podcat too!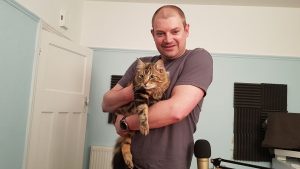 And thanks as always for your Tweets, Emails & Facebook messages and don't forget there's an extra show that you can get access to by pledging on our Patreon Page too and if we get over 250 Patreon subscribers by the time the LeMans 24h rolls round in a couple of months, we'll be live blogging that again (only 118 more subscriptions to go). And don't forget to check out our new range of merch that you can order by clicking the link at the top of the page or here.
Enjoy
As always, you can listen here or on Sticher and iTunes and most other podcast apps too along with TuneIn Radio (which means we now play on Alexa devices!)