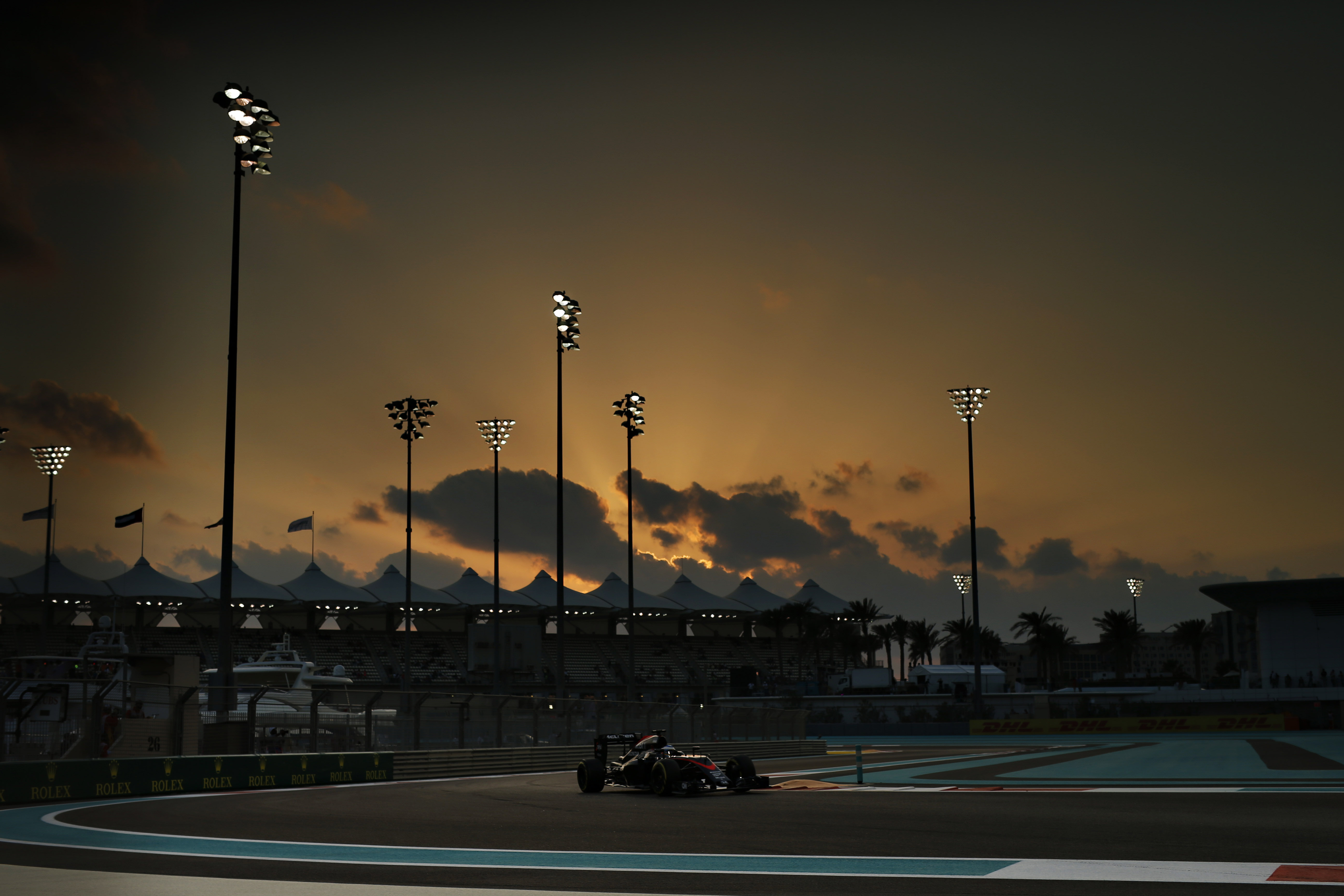 Podcast: Play in new window | Download
Subscribe: Apple Podcasts | RSS
The now traditional (until someone throws another large bag of money at B****e) season-ending Abu Dhabi twilight race has brought the 2015 season to a close. There wasn't a great deal to race for with regard to titles and positions and the "last day of term" atmosphere was missing this year. Still the teams tried to put on some kind of show, except Mercedes who don't seem to want the drivers to race each other for fear that they'll wipe each other out, and we have a brief look back on it here along with the rest of the F1 news from the week.
The question of what will be powering the RedBull (and Torro Rosso?) next season hasn't been answered, even though Christian Horner says that there's a contract in place and at time of recording (30th November) he couldn't reveal who it was with, but we've got our speculation in this week's show (cough Ilmor cough)
There's also a bit of a look at the 12 hour tyre test that hadn't happened at the time after last weekend's race.
A short show this week, but there's going to be much more to look forward to in the off-season, starting with a season review coming soon
Enjoy!
As always, you can listen here or on Sticher and iTunes and most other podcast apps too!