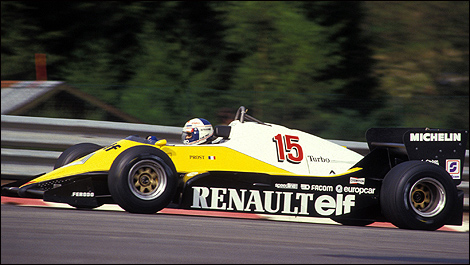 Podcast: Play in new window | Download
Subscribe: Apple Podcasts | RSS
Well the 2015 season's done and dusted and the 12 hour tyre test is in the books as well (although the media weren't allowed to be there, so nobody has seen the books). But thee's still plenty to talk about this week. So much so that we've put the season review off for another week and we've managed to get a whole show out of the breaking news at the moment with the minimum of tinfoil hattery too!
We take a look at the news that Renault has finally agreed to buy back the ailing Lotus team and return to F1 as a constructor, along with supplying engines to Red Bull for next year, but under the Tag brand so that they can carry out their own development work on it, probably so that if anything makes them unhappy it'll be their own fault and Renault will be in the clear!
There's also news of the new engine deal for the Torro Rosso team with Ferrari and a look at the other stories that are still going on as the teams head into their winter break before the circus starts again with pre-season testing in Barcelona in February.
Enjoy!
As always, you can listen here or on Sticher and iTunes and most other podcast apps too!