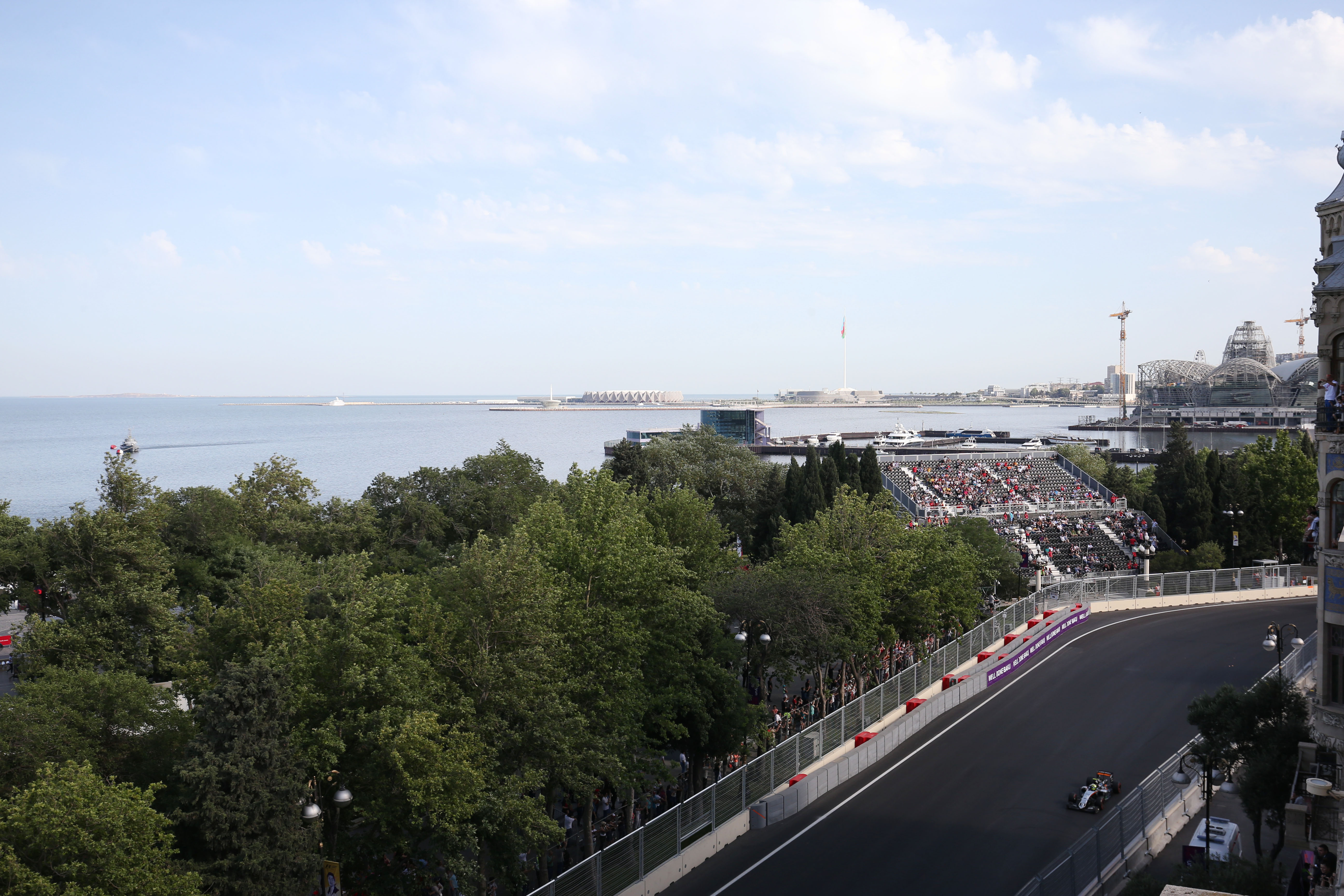 Podcast: Play in new window | Download
Subscribe: Apple Podcasts | RSS
Picture the scene, we're sat recording the show looking back at the European Grand Prix, we've got the England V Slovakia game on in the background (Chris & Paul are football fans) and everything seems to be going swimmingly after the technical problems from a couple of weeks ago and then… It all goes a bit McLaren on us. As soon as we get the problem with one microphone fixed, we have another one break down on us, but it was right in the middle of recording so we didn't know about it! However all was not lost, we have managed to salvage the recording, although we'll apologise in advance the audio quality this week isn't the best in the world we're pretty sure you can still hear what we've got to say!
And what we have to say this week is all about the whole of the European Grand Prix weekend in Baku, for a race that looked like it was promising non-stop drama on an unknown track with no margin for error and some well-used run-off areas, we didn't get the crash-fest we were expecting at all after the high attrition rates in Practice, Qualifying and even both GP2 races!
What we did get though was a dominant ride off into the sunset from Nico Rosberg, another podium for Sergio Perez and the rapidly improving Force India team and learning that Lewis doesn't know how his steering wheel works because of all the settings available to him, do the radio regulations need changing because the cars have basically become too complicated to manage (notice we don't say drive there!).
We've also got a selection of the best If you… Never… suggestions (they've been great so far, keep sending them in!) and we try to answer a few questions from the mailbag too. If you want to get in touch, you can tweet us on @3legs4wheels or drop us an email on[email protected] or get in touch on our Facebook page as well.
Enjoy
As always, you can listen here or on Sticher and iTunes and most other podcast apps too!