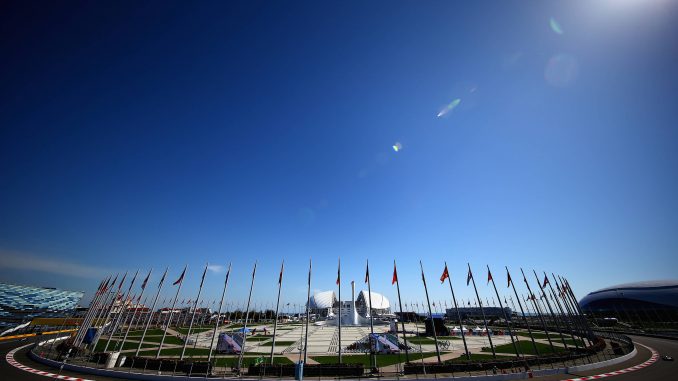 Podcast: Play in new window | Download
Subscribe: Apple Podcasts | RSS
While it wasn't the most thrilling Russian Grand Prix to date, it was still a pretty historic one as it gave Valtteri Bottas his maiden F1 win after a dominant race where he made a great start from 3rd on the grid and after bettering Lewis Hamilton on the track all weekend.
This week on the podcast we're joined by Sian (@siancowper) while Lee is off shunting it round Europe. But he's kind of there in spirit as he was on the YouTube comments all night and sending us the occasional encouraging message (and several un-encouraging ones too!)
We've got the usual team by team round up of the race and we've tried not to be too hard on McHonda, but they don't make it easy for us. Along with the usual features like Formula Lee, Who's A Total Shunt (with a special request for the theme tune from Zane) and the usual listener's mailbag.
Sorry if the audio is a little "off" this week, but we were recording in a different room as Lee wouldn't leave us his house keys while he was away!
Thanks as always to everyone for listening and also watching on our YouTube channel and also thanks to everyone that sent  Tweets, Emails and Facebook posts coming and don't forget there's an extra show that you can get access to by pledging on our Patreon Page too.
Enjoy
As always, you can listen here or on Sticher and iTunes and most other podcast apps too along with TuneIn Radio