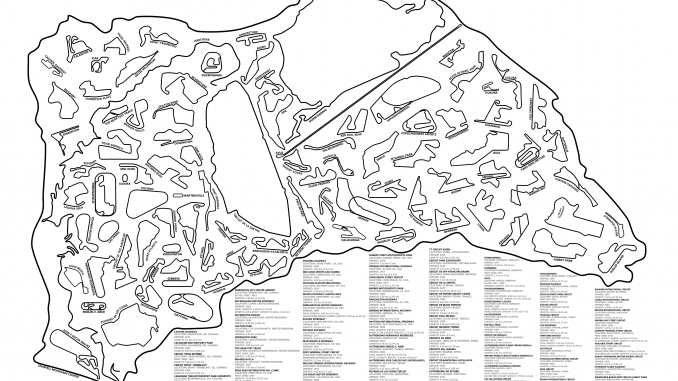 Podcast: Play in new window | Download
Subscribe: Apple Podcasts | RSS
After the one-off that was Monaco and the learning experience that was the Indy 500 we're back to what passes for normal in the world of F1 this weekend with the Canadian Grand Prix from Montreal and normally by this stage of the season we're used to seeing which team is dominating the field and how the championships are going to pan out. Happy to say that this year, it's not as clear cut at all!
This week on the podcast we've got the race preview as always along with a round up of news from the paddock and our usual thoughts on what's going on at the moment.
There's also the usual Formula Lee update as well based on this weekend's race (Canada in the dry in a Mercedes in the afternoon) and a new Who's A Total Shunt with a Chris Flood original theme song for a change!
Also there's a little bit on the thing that takes over the Isle of Man for 2 weeks every year, the TT! The cover photo this week is a scale drawing of the TT course with 107 different circuits fitted into it! You can buy copies of this (and t-shirts too) from the artist Matt Dunlop (it's not the national flag of the IOM yet, but it probably will be soon!)
Thanks as always for your Tweets, Emails & Facebook messages and don't forget there's an extra show that you can get access to by pledging on our Patreon Page too.
Enjoy
As always, you can listen here or on Sticher and iTunes and most other podcast apps too along with TuneIn Radio