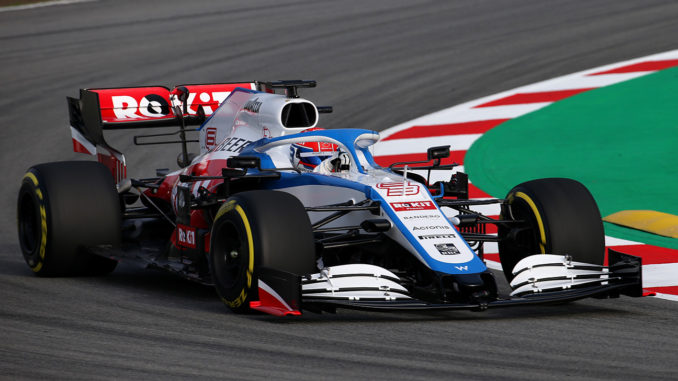 Podcast: Play in new window | Download
Subscribe: Apple Podcasts | RSS
That was one long winter break, but I think we got through it intact and we're ready for F1 to get going again, and here it is!
This week on the podcast we get to talk about what we think the new cars look like from the early glimpses we've had of them at the team launches before the first 3 day test of the season at Barcelona this week, where we'll get to see all 10 teams on track, unlike this time last year, along with a look a a few news stories that have surfaced in the 2 weeks since our last show.
As the season is getting going, we're happy to say that we'll be back to weekly podcasts now and all being well, we'll get back to releasing them on Tuesdays, or is this Paul's mouth writing cheques his work schedule can't cash?
There's a bit of pre-season speculation as well (you wouldn't expect anything else from us would you) as we head into what could be in interesting year, which the seasons before big rules shakeups usually are along with the results from the 2nd race of the Formula Lee Winter Series and the 3rd and final challenge too (a 2010 RedBull in the dry at the Silverstone short circuit.) There's also a new and tricky Who's a total shunt, and don't forget that the extra Patreon podcasts are available on our page over there and that the show now goes out live on YouTube every Monday at around 9PM UK time (4PM EST)
Enjoy
As always, you can listen here or on Stitcher and iTunes and most other podcast apps too along with Spotify, Acast and TuneIn Radio (which means we now play on Alexa devices)