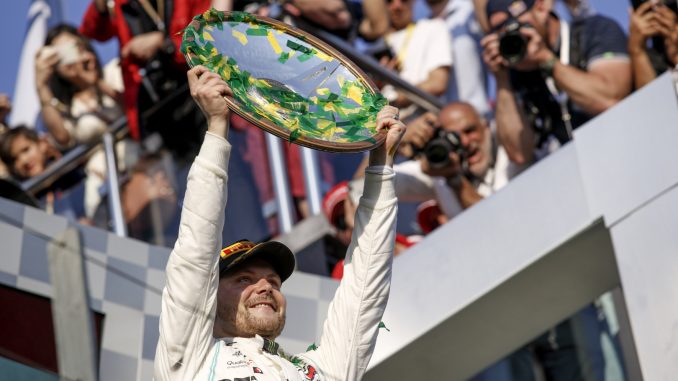 Podcast: Play in new window | Download
Subscribe: Apple Podcasts | RSS
Finally after not being able to say this for the whole of 2018, we can congratulate Valtteri Bottas for winning a race, and what a way to do it as well. His Australian Grand Prix win has been by far the most dominant of his 4 F1 victories to date and could this be him laying down a marker for the new season?
This week on the podcast we take a look back at the Australian Grand Prix as the 2019 F1 season gets (down)under way. And it wasn't just the Finnish driver that surprised us, as Max Verstappen got a car powered by a Honda engine on the podium for the first time since Rubens Barrichello managed it in Canada in 2008. There's also a roundup of a few other F1 related news stories and our own tribute to Charlie Whiting.
There's the first result of the 2019 Formula Lee season as well and a new challenge too (Bahrain in the dry in a Toro Rosso) along with a Who's A Total Shunt and our usual tangents. Also don't forget to sign up for our league in the official Fantasy F1 game and we've got our own predictions league running too that you can take part in.
Don't forget about our extra show on our Patreon page where you can get an exclusive extra podcast for as little as $1 a month. And if you want your own 3Legs4Wheels t-shirt you can get one from our shop at Teepublic
Enjoy
As always, you can listen here or on Stitcher and iTunes and most other podcast apps too along with Spotify, Acast and TuneIn Radio (which means we now play on Alexa devices)