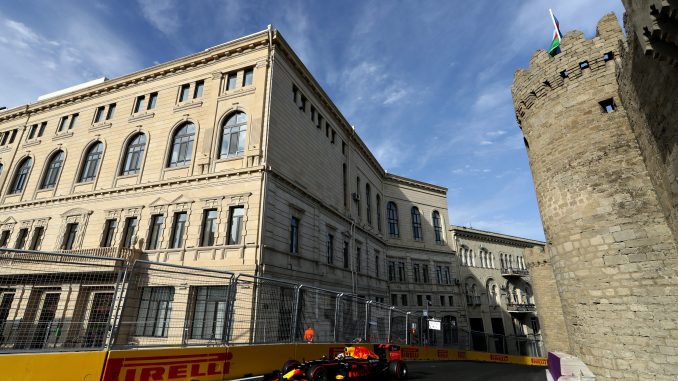 Podcast: Play in new window | Download
Subscribe: Apple Podcasts | RSS
After a weekend of WEC (WECend?) at Le Mans, it's back to normal with some F1 again and the Azerbaijan Grand Prix in Baku (at least they've stopped calling it the European Grand Prix now) Where Mercedes will be trying to capitalise on their Canadian victory and Lewis Hamilton will be aiming to make for the disappointment of last year when he wasn't allowed to be told how to fix his car with last year's (confusing) radio regulations.
We've got a packed show this week with a round up on the news, including more on Robert Kubica and his plans to get back to F1 after 6 1/2 years out followi8ng his rally accident, a full look forward to the Baku race and all the usual tangents and bad jokes. There's a look at the provisional 2018 calendar that the FIA released this week as well with the return of the French and German races.
We've also got a bit of an update on the latest Formula Lee challenge (Baku in the wet in a Sauber), a puzzling Who's A Total Shunt, the mailbag (some parts may be NSFW) and more besides.
Thanks as always for your Tweets, Emails & Facebook messages and don't forget there's an extra show that you can get access to by pledging on our Patreon Page too.
Enjoy
As always, you can listen here or on Sticher and iTunes and most other podcast apps too along with TuneIn Radio