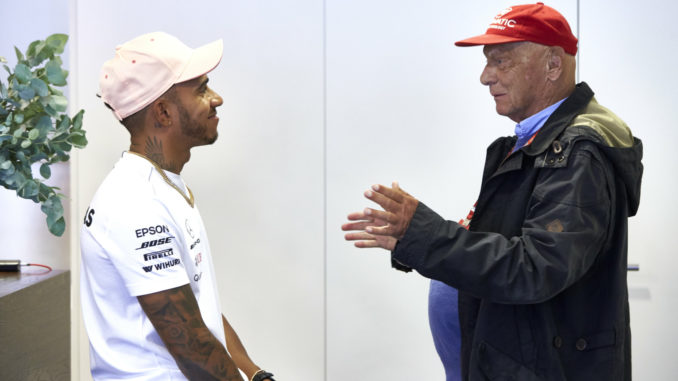 Podcast: Play in new window | Download
Subscribe: Apple Podcasts | RSS
This week on the podcast we're joined once again by Craig Scarborough to talk about the updates that some teams brought with them to last week's Spanish Grand Prix and to the 2 day test at the Barcelona circuit immediately afterwards. We take a look at how things don't seem to have worked out for Ferrari after the promise that they showed when the cars were last here for the pre-season test back in March and how Mercedes have gone on to dominate this season so far with 1-2 finishes in all 5 races to date this year, along with McLaren's failure to get Fernando Alonso onto the grid at this weekend's Indy 500.
Also there's a look at a few other F1 news stories with rumours of a Grand Prix in Africa being mentioned along with a new development driver for Williams and a win for Billy Monger at the Pau Grand Prix.
We recorded this week's show just a few hours before the news of the sad passing of Niki Lauda and we'll be paying a fuller tribute to him next week.
There's also the usual features with a Formula Lee reminder (Monaco in the dry in a RedBull) a Who's A Total Shunt and our usual tangents. Also don't forget to sign up for our league in the official Fantasy F1 game and we've got our own predictions league running too that you can take part in.
Don't forget about our extra show on our Patreon page where you can get an exclusive extra podcast for as little as $1 a month. And if you want your own 3Legs4Wheels t-shirt you can get one from our shop at Teepublic
Enjoy
As always, you can listen here or on Stitcher and iTunes and most other podcast apps too along with Spotify, Acast and TuneIn Radio (which means we now play on Alexa devices)