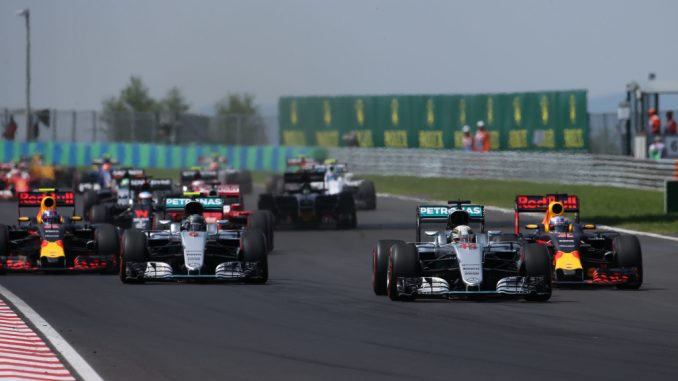 Podcast: Play in new window | Download
Subscribe: Apple Podcasts | RSS
It's the Hungarian Grand Prix this weekend and this race is always a great leveller for the front half of the grid as well as being a place where drivers can grab their maiden victories. So will the usual (i.e. different) rules apply this weekend?
This week on the podcast we preview the race which should give some of the slower teams their best chance to go into the Summer break on a positive note with a points finish, McLaren & Sauber in particular will be looking at getting themselves in the mix before the power circuits of Spa & Monza for certain.
We've also got a round up of the latest news including Robert Kubica's return to current F1 machinery with the announcement that he's taking part in next week's test and the confirmation from the FIA that the Halo will be on all cars in 2018
There's all the other usual stuff in the show as well, although we couldn't get the full Formula Lee results in, but you can get the final times here this week and there's a Who's A Total Shunt from regular listener Finn WIolson and a couple of things in the mailbag as well, so keep the Tweets, Emails & Facebook messages coming in  and don't forget there's an extra show that you can get access to by pledging on our Patreon Page too.
Enjoy
As always, you can listen here or on Sticher and iTunes and most other podcast apps too along with TuneIn Radio