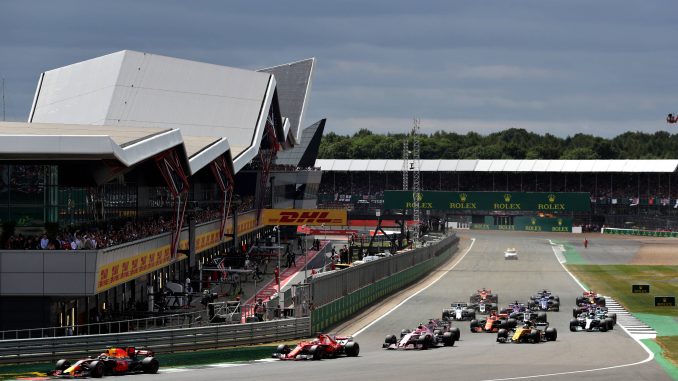 Podcast: Play in new window | Download
Subscribe: Apple Podcasts | RSS
But then the tangents crept in and it all went awry.
Actually it hasn't gone that badly and we do have an F1 podcast this week where we look back at the British Grand Prix from this weekend which was a race with a twist ending that M. Night Shyamalan would have been proud of! A straightforward win for Lewis Hamilton, a slight recovery drive for Bottas and a major recovery drive for Ricciardo all with the threat of rain hanging over Silverstone.
There's a look at some of the F1 news doing the rounds at the minute with the paddock rumours about the futures of Palmer & Sainz and an update on the upcoming test in 2 weeks time after the Hungarian Grand Prix before the Summer break.
There's all the other usual stuff in the show as well, although we couldn't get the full Formula Lee results in, but you can get the final times here this week and there's this week's Who's A Total Shunt from regular listener Barnaby Lee and a couple of questions on the mailbag as well, so keep the Tweets, Emails & Facebook messages coming in  and don't forget there's an extra show that you can get access to by pledging on our Patreon Page too.
Enjoy
As always, you can listen here or on Sticher and iTunes and most other podcast apps too along with TuneIn Radio