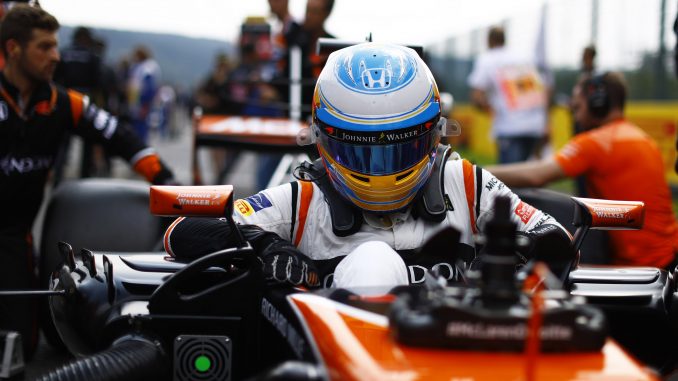 Podcast: Play in new window | Download
Subscribe: Apple Podcasts | RSS
So Belgium then, a dominant win for Lewis Hamilton and proof from Ferrari that even on an out and out power circuit, they're keeping pace with the Silver Arrows, but there was more than what was going on at the front of the race though. We had accusations of attempted murder between the Force India drivers more grid penalties than you can shake a stick at (and probably get a 5 place drop for shaking it in the wrong way) and then we had Fernando Alonso. When The well known maker of vacuum cleaners came up with the phrase "Nothing sucks like a Dyson", McHonda obviously saw this as a challenge and started a 3 year plan to make something that not only sucks on the track, but sucks the life out of the drivers. We couldn't put Nando's radio messages on the podcast, but we've managed to do something a bit special with them, but you'll have to listen to find out!
We've got a little news and a preview of the Italian Grand Prix this weekend as well (love back to back weekends!) to keep you going.
There's all the other regular features on this week's show as well with another great Who's a Total Shunt and the results of the Belgium Formula Lee challenge before the mid-season upgrade to F1 2017 and this week's Italian race.
Thanks as always for your Tweets, Emails & Facebook messages and don't forget there's an extra show that you can get access to by pledging on our Patreon Page too.
Enjoy
As always, you can listen here or on Sticher and iTunes and most other podcast apps too along with TuneIn Radio