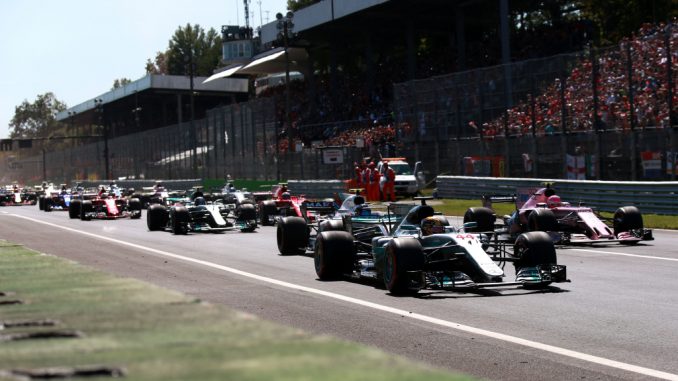 Podcast: Play in new window | Download
Subscribe: Apple Podcasts | RSS
Talk about a mixed up weekend! The 3 days of the Italian Grand Prix were all over the place, great weather on Friday, rain delays being dished out like engine penalties on Saturday and a grid on Sunday with engine penalties dished out like rain delays!
This week on the podcast we look back over the Italian Grand Prix weekend that certainly had the most mixed up grid we've seen in a long time, thanks to what is now becoming the most ridiculous penalty system in any form of sport and is taking the competitiveness away from F1 (and it's not just McHonda this week). Although the one good thing that came of this was that we got to see a great driver through most of the field from Danny "I like them vulnerable" Ricciardo. But what happened to Ferrari?
There's the other usual features as well with Who's A Total Shunt, the Formula Lee results and a new Singapore challenge and by popular request, a second edition of Sad Fernando Radio Messages (we're going to have to find a catchy title for that if we do any more aren't we?)
Thanks as always for your Tweets, Emails & Facebook messages and don't forget there's an extra show that you can get access to by pledging on our Patreon Page too.
Enjoy
As always, you can listen here or on Sticher and iTunes and most other podcast apps too along with TuneIn Radio